If you are one of those who have chosen to follow the plan of interior design, then there are a handful of approaches that you can choose to become a licensed professional in the field. However, getting into one of the best interior design schools is a goal that must remain the same throughout the journey.
To become a licensed professional, you would need to pass the standardized exam, have knowledge of the subject, and have work experience. All of these would be possible from any institute, but the standards that help to pass the test would only be with the help of the best interior design schools in the US.
To make sure that this happens, you need to do proper research on the opportunities available in the US. Look for schools with CIDA, the highest accreditation given to interior design schools to get into the best curriculum and atmosphere.
To make the job easy for you, we've created a list of the 10 best interior design schools in the US for you.
1. Cornell University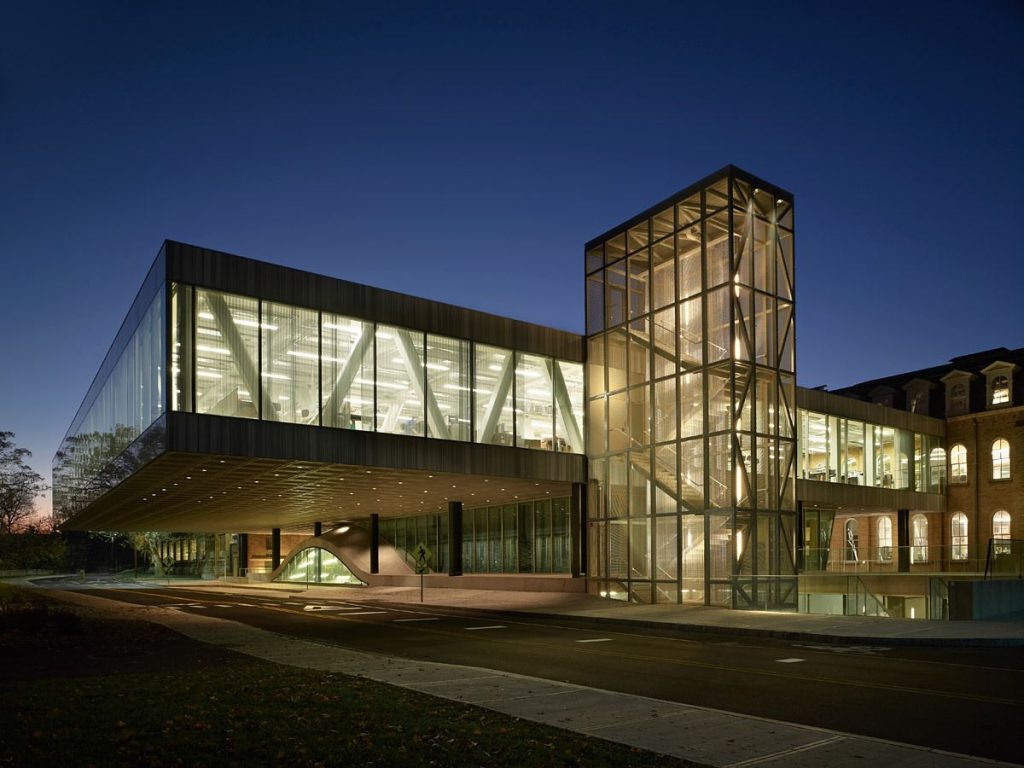 Located in Ithaca, New York, Cornell University offers a degree program, namely "Design and Environmental Analysis," and as a part of this course, interior design is taught to students by the College of Human Ecology's Human-Centered Design Department. If you are someone who already has an undergraduate degree in Interior Design, then you can even apply for Cornell's graduate and doctorate programs while specializing in interior design. The university allows flexibility to the students, and the curriculum is designed in a way that the students must complete the mandatory foundational courses before jumping onto electives or goal-oriented courses, as this allows them a strong foundation.
When it comes to specializations or electives in the field of interior design, this interior design school offers 3 dedicated courses in interior design. They are Design Innovation and Strategy, Sustainable features, Health, and well-being that revolve around primary research schemes. Students are also given the opportunity to work off-campus and do internships, especially during summer in and around campus, to get hands-on experience in interior design while studying. With over 85% of students being placed last year, Cornell University stands as one of the top interior design schools in the USA.
2. New York School
New York School of Interior Design, or NYSID, is deemed as one of the best interior design schools in the US as their education curriculum for the course perfectly aligns with the requirements of the industry and prepares for the most prestigious test in this field, National Council for Interior Design Qualification Examination. This school teaches the students to be proficient in interior design, and not just that; with a degree from New York School for Interior Design, they now have the ability to think, act, and design after evaluating all the social, cultural, and historical aspects.
The school also offers students great flexibility as they can opt for any undergraduate program and still get to learn Interior Designing. Their dedicated one-year course for the Interior Design Certification program is a great way to strengthen all the fundamentals before moving on to get hands-on experience. As an added advantage, these courses are available in different modes such as full-time, part-time, online, hybrid, etc. providing young minds with the opportunity to learn multiple courses alongside working as they please. NYSID also has a track record of placing all of their students, if not 95%, with good opportunities within a year of completing the program.
3. School of Visual Arts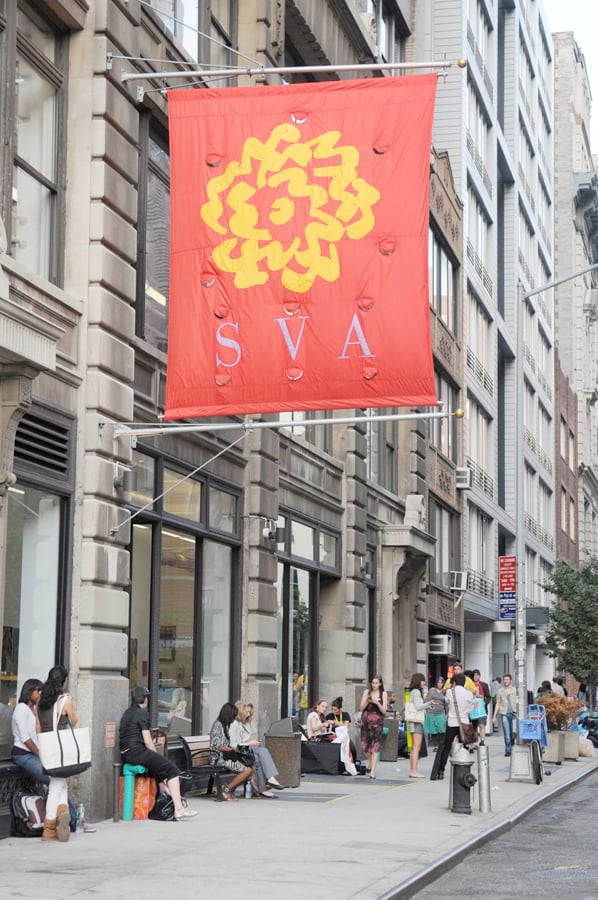 School of Visual Arts, located in the heart of New York City, is considered one of the top interior design schools in the country where most of the students get hired in the same field. This school offers a four-year program, Interior Design: Built Environments, a popular course among the students that helps students to learn and understand all about spaces from residential and commercial to industrial, including its elements such as furniture, lighting, etc. This place also provides the students with great infrastructure, like all the tools required for interior design and computers, and the design-oriented atmosphere from day one is their advantage for the long journey ahead.
School of Visual Arts provides a unique curriculum to the students that is a perfect blend of the latest tools and technology available along with traditional interior design practices such as drawing and drafting. Even the work of the students every year is presented to a set of internationally acclaimed designers, and later, the work is often reviewed with them; this is a great opportunity for young professionals to learn from the best in the industry. The students are also assisted in finding part-time gigs and internships in interior design by the faculty, which helps the students build impressive resumes.
4. Fashion Institute of Technology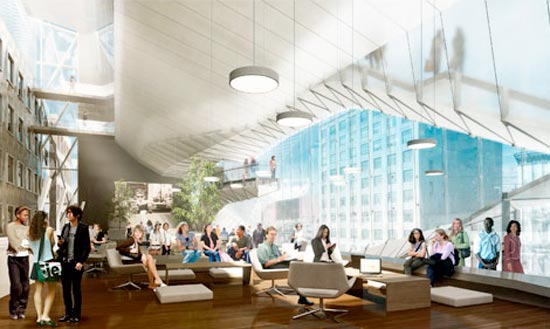 The focus of this Interior Design program is to build a strong foundation in their specialization. Alongside helping the students work on the latest technologies and tools in the field, business situations, presentation, and communication skills for the overall success of young interior design professionals. With a long-standing track of producing many successful professionals and entrepreneurs in the industry, it is undoubtedly one of the best interior design schools in the industry. Along with the history of basics of Interiors, students also grasp the study of computer modeling and materials, lightning, etc., all related to Interior Design.
In this course, the students will also complete hands-on projects and studies produced with an understanding of human and evidence-based interior design. Interestingly, for two whole semesters, the students will work on creating their own interior design project with the help of their faculty member and an industry expert assigned to them. Later, the projects designed and created will be judged by a team of professionals, and irrespective of the result, these experiences add weightage to the resume while helping to build solid portfolios for future use.
5. Kansas State University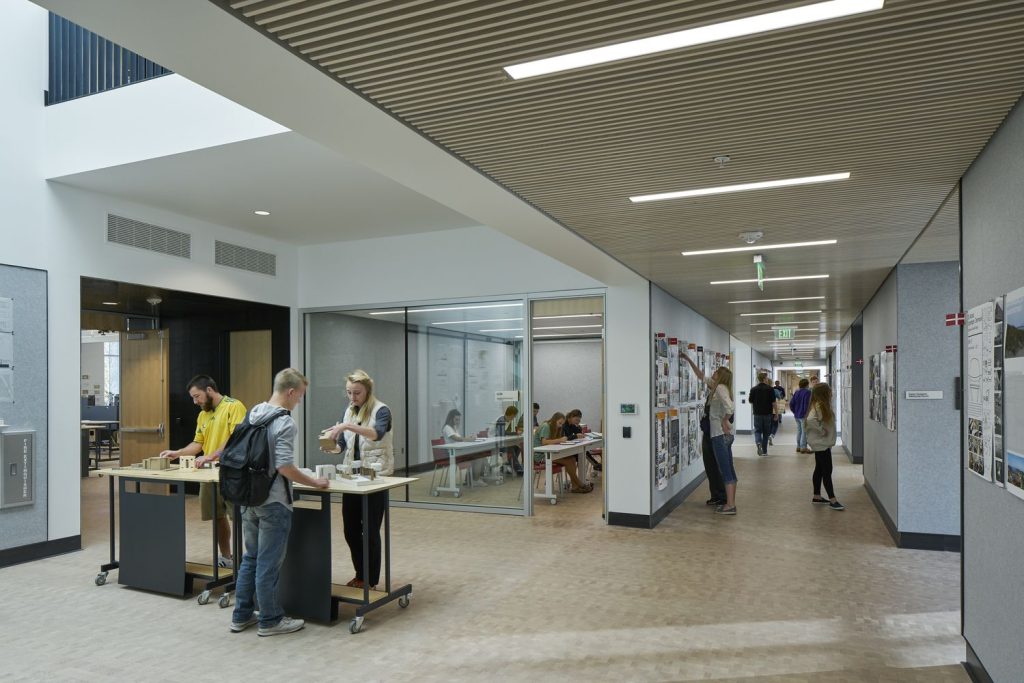 The interior design course at Kansas State University is described as "The intersection of human ecological theory, design theory, and interior design." Just as their motto, the university is popular for following human well-being processes with sustainability and evidence-based strategies to apply to environmental comfort, lighting, color, etc. This State University is deemed one of the top interior design schools in the country for its four-year interior design program. Normally, students opting for this degree will spend the first two years gaining all the theoretical knowledge possible, including strengthening their foundational skills.
The next or the final two years of the degree will be spent on developing projects by applying the foundational knowledge while adhering to building rules, codes, and regulations. The K-state university also offers professional mentorship to students in the final semesters and the opportunity for students to study abroad in places like France, Italy, Germany, South Korea, the UK, etc. which enables the students to have a broader idea and spectrum of the interior design course. The university also proudly places 95% of its students in renowned companies right after their graduation.
6. Savannah College of Art and Design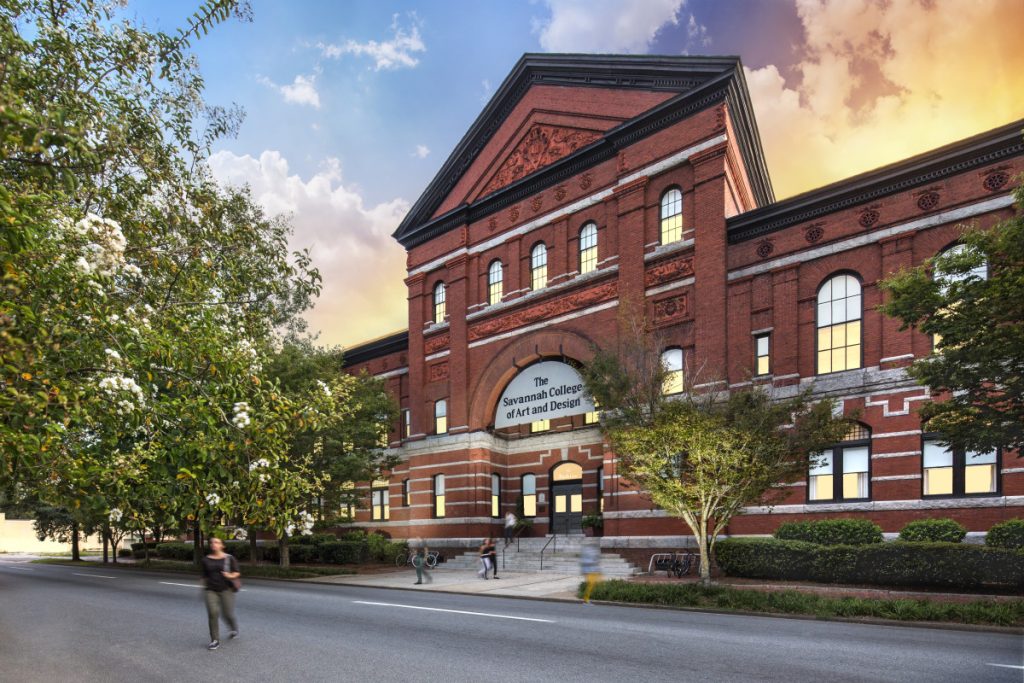 Savannah College of Art and Design, or shortly SCAD, is undoubtedly one of the best interior design schools in the country, and standing at second place in 2022, consecutively for seven years on Red Dot Rankings colleges list, is proof of it. Apart from the foundational elements and core knowledge in interior design, the college also encourages the students to do projects, and collaborative work, improve effective communication and effective thinking; ethics is what makes the students stand out from the rest. Almost every year, this interior design school also receives top rank from Design Intelligence, a prestigious laurel in the bag for SCAD.
Both undergraduate and graduate programs are also offered at Savannah in interior design, and the students are constantly encouraged to participate in internships. As a result, this interior design school has a history of students bagging internships from top firms, especially during the summer and last semesters of their program. To get the students ready for top firms, SCAD also notably and actively hosts classes for students to prepare resumes, mock interviews, portfolio development, etc. The institute also hosts an annual SCADstyle workshop for 3 days where renowned professionals from the industry apply.
7. George Washington University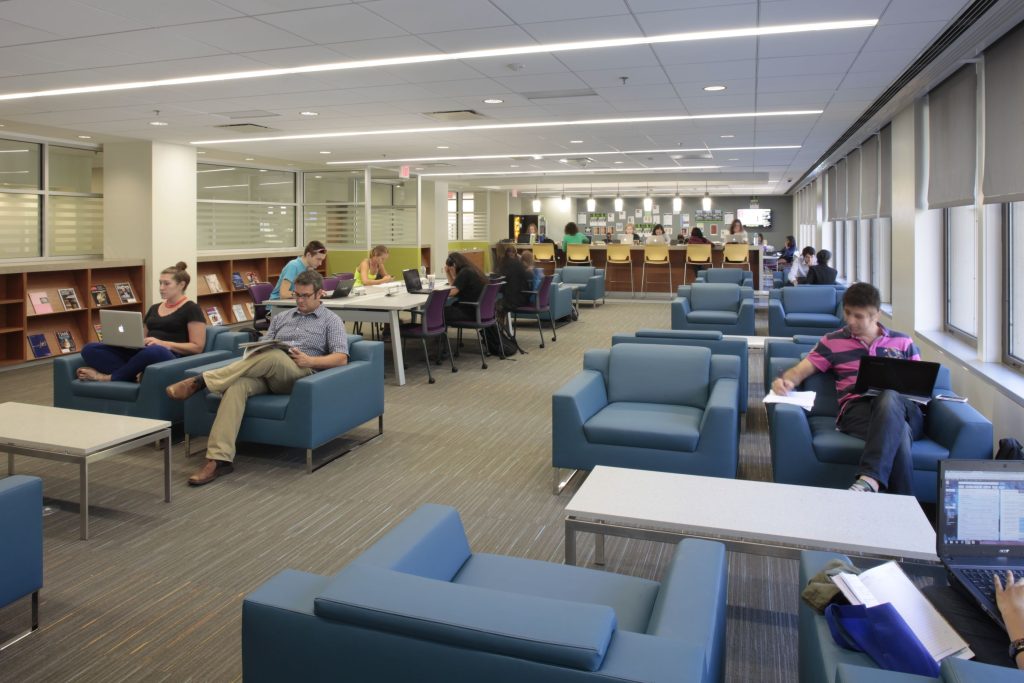 Alumni of George Washington University have established interior design firms to have worked in top companies like Marvel Studios. This alone stands strong as how popular and good this interior design school must be. Located in the capital city of the USA, this college offers Interior Architecture courses in both graduate and undergraduate programs under its wing, Corcoran School of the Arts and Design. This interior design school is also accredited with CIDA, and they continuously strive to help young professionals in all ways so they can excel in their careers by grabbing job opportunities or being ready with abundant knowledge to step up and get into a master's program.
The institute also offers study-abroad programs, and upon successful admission, they can spread their wings to Berlin, Denmark, London, Italy, Paris, etc. Even the faculty at the institute are also highly experienced, even in the industry, as most of them have already worked in top firms all around the world. Apart from the core theoretical knowledge that the institute provides, the students will also get the opportunity to explore their in-house studios for learning and exploring dynamic concepts, 3D concepts, etc. They also have a constant placement percentage of at least 85% every year for placing their students in their specialized industry.
8. Florida State University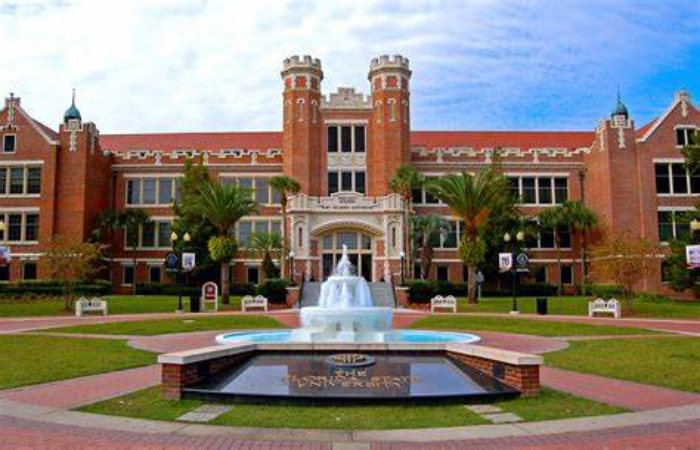 Located in Tallahassee, Florida, this university allows students to learn all they can about interior design through their four-year program, developed and taught by the Department of Interior Design and Architecture. This has been one of the top interior design schools in the country for not just some, but for over 40 years. Even in 2022, they were ranked as the third-best college for their interior design program by CollegeRank. Interestingly and responsibly, the college offers its interior design program in a human-centered approach where they are taught to design and develop sustainably in a way that has a positive impact on the planet.
They also have the facility for students to opt for an optional study program in London to have a unique experience from a different perspective altogether. The students also get to develop projects for health care, low-income housing projects, hospitality, industrial, etc., as a part of their assignments. With such a unique curriculum, there's no wonder that the students are ready for internships well early in their program, and 100% of the students complete at least one internship during their course.
9. Rhode Island School of Design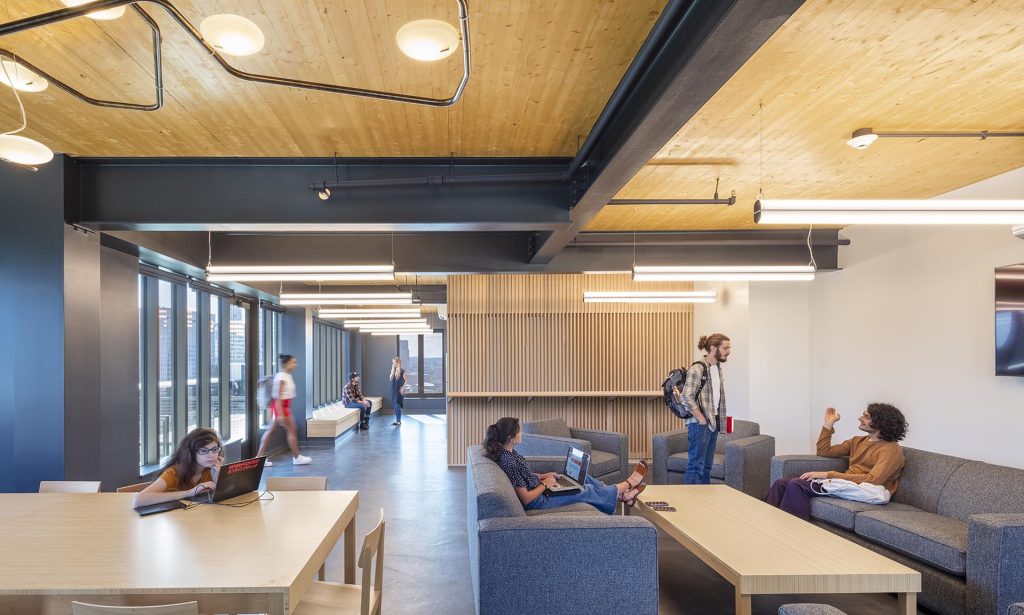 When compared to other interior schools, RISD's interior architecture program provides a unique curriculum. Unlike many other interior design schools, it focuses less on the application and more on the design of the buildings in a holistic approach. While the four-year interior design program covers everything from foundations to core concepts, sophomore year is mostly filled with basics, vocabulary, principles, etc. Located in Providence, Rhode Island, RISD's interior design program offers a unique look on the subject with filling and enlightening conversations about architecture, design, and ideas right from the start.
The institute and course are designed in a certain way that it expects you to learn the basic principles thoroughly and communicate through drawings and collaboration in a reasonable setting and work environment. Once the students have a good grasp of the basics, they will now have the chance to explore and work in their in-house studios to have some hands-on experience while applying what they have learned. With both Boston and New York being an equal distance from Providence, the students here get to enjoy and explore opportunities from both worlds, with even Providence providing good work opportunities.
10. University of Cincinnati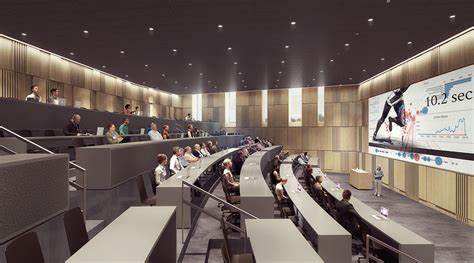 University of Cincinnati's School of Architecture and Interior Design program offers a five-year course to the students that systematically teaches them everything from basics to real-world projects and work experience. The course approaches formal design and problem-solving while also focusing on getting the students acquainted with the changes in the industry and new tools and technologies to make them industry ready.
While the curriculum for the first three semesters is the same for interior design students, with other similar specializations like architecture, the next semesters will focus on providing the students with hands-on experience by getting them to work on everything from healthcare, worship places, residential, low-income housing projects, industrial and commercial spaces, etc. Located in Ohio, the institute is deemed to be one of the best interior design schools in the country, with full-time placements of around 72% even before graduating from the program.
Summing It Up
All in all, we've helped you narrow down your options or get a clear understanding of what all entails when you wish to join an interior design school.
Also, keep in mind that while making this choice, though the ranking of the institute is a significant factor, you also need to consider many other factors.
Those may include the number of years you would want to spend studying the course, do you want to do it in full-time or part-time mode, placement opportunities, summer internships, hands-on practice, curriculum, projects, events, etc.
A clear evaluation and answers to these questions will definitely help you make the right choice to clear the way for your interior design career.