With its distinctive fusion of rustic simplicity and modern elegance, the farmhouse design has been gradually coming into preference in recent years.
The traditional farmhouse is honored in this design while also embracing contemporary aspects and Utility.
Turning your home into a warm and inviting farmhouse sanctuary is an exciting project if you are enamored with farmhouse decor.
For a unique touch, look into vintage accents, mixed metal finishes, and practical design. This strategy incorporates elegant lines, spotless finishes, and contemporary accents while drawing inspiration from classic farmhouses.
Prepare to create a fashionable and classic style that embodies a modern farmhouse with neutral color schemes, repurposed materials, and open floor layouts.
Get to know how this enthralling design style can turn your home into a haven that emanates character, comfort, and timeless appeal.
Create to set out on a voyage of urban elegance and nostalgia for the countryside as we explore the essence of modern farmhouse designs.
Incredible Ways to Create Modern Interior Farmhouse
1. Which Color Do You Want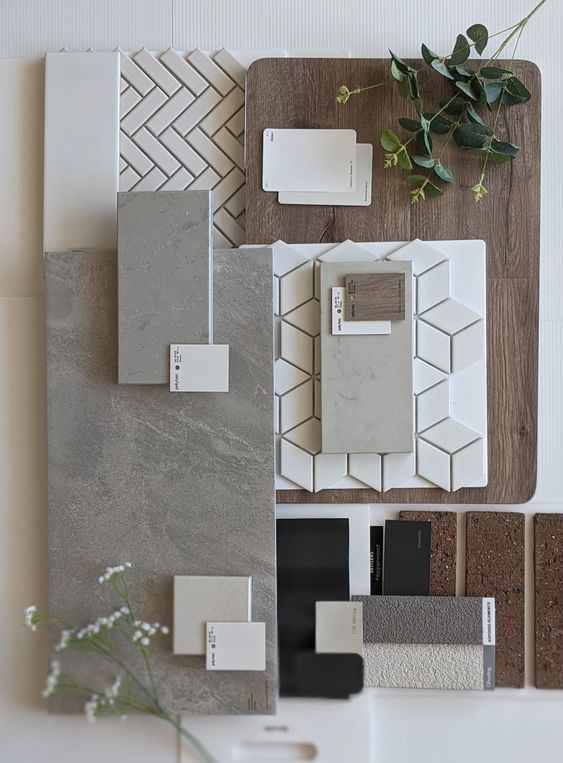 A significant component of modern interior farmhouse decor is the use of a neutral color palette. A fresh, brilliant white is a modern decor standard.
It creates a clean, timeless backdrop for the space, reflecting light and making the area appear larger. Soft beige tones, such as creamy off-whites or warm taupes, lend warmth and depth to the color palette.
Beige tones are soothing and adaptable when paired with other colors. Include grey, muted earthy tones of brown and terracotta, soft pastels of pale blues, blush pink, and light mint green in your neutral color scheme.
Similar Post: 12 Coastal Bedrooms Ideas to Transform Your Space
2. Tongue and Groove with Shiplap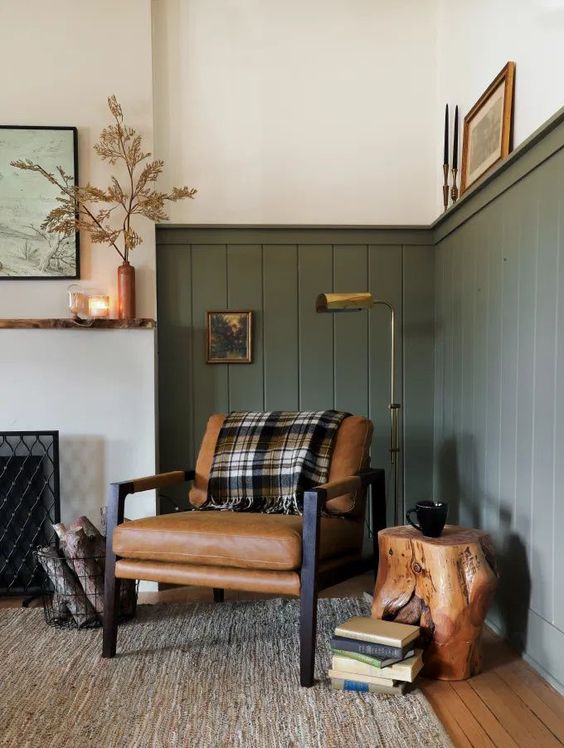 A key component of contemporary farmhouse architecture is shiplap walls. Originally employed as a useful building material, shiplap has evolved into a popular design element that gives modern interior farmhouse character, warmth, and a dash of rustic charm.
Utilize shiplap to cover a full room or several walls for a more dramatic effect. This adds texture and character to the entire space and works especially well in areas like entranceways, hallways, or bathrooms.
3. Reclaim the Wood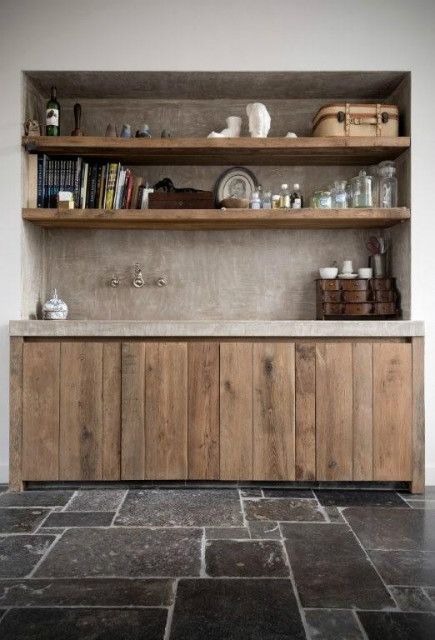 Reclaimed wood accents are an excellent way to incorporate true farmhouse charm into modern farmhouse decor. This wood gives your area a finesse, warm and historical feel.
Make an accent wall out of repurposed wooden planks in your living room, bedroom, and dining. Reclaimed wood's aged and rough appearance offers a rustic focal point and serves as a backdrop for other accessories in the room.
Make a gorgeous fireplace mantel or exposed ceiling beams out of recycled wood. These pieces quickly create a focal point and provide architectural detail, giving your modern farmhouse design a sense of antiquity and rustic elegance.
4. Sync with Sink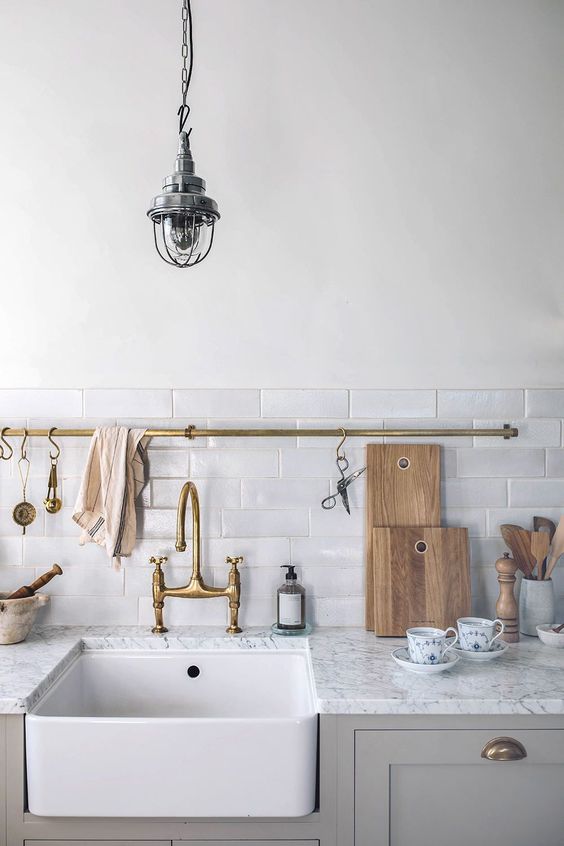 A farmhouse sink is a timeless and recognizable component of modern farmhouse architecture. It is a popular choice for kitchens looking for a mix of efficiency and rustic charm.
Farmhouse sinks are available in a variety of materials, such as fireclay, porcelain, stainless steel, and copper. Choose a material that suits the overall look of your kitchen and is easy to maintain.
Natural items such as wooden cutting boards, handcrafted ceramic dishware, or potted herbs by the sink should be included.
These items highlight the farmhouse design while also adding warmth and genuineness to the environment. To compliment the farmhouse sink, consider installing a traditional bridge-style tap with cross handles or a gooseneck sprout.
5. Keep It Open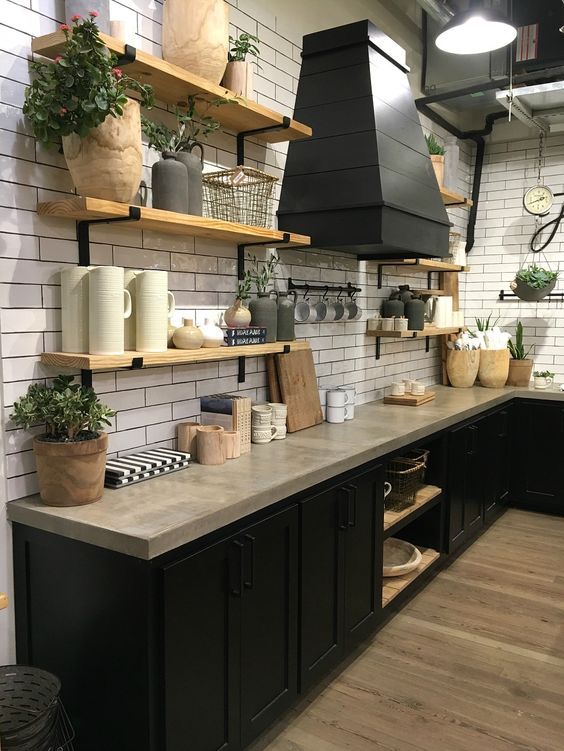 Open shelving allows you to demonstrate your particular style and create a curated display. To achieve a clean and streamlined aesthetic, use floating shelves in the kitchen, living room, or bathroom.
These shelves provide storage while keeping the space open and breezy. By spreading out objects on the shelves and generating symmetry, you may get a balanced and coherent aesthetic.
To achieve the appropriate balance, alternate between different-sized things and blend beautiful and practical elements.
Install open shelves in your kitchen to display your vintage dishes, glasses, and cookbooks. Arrange them in an orderly and visually appealing manner, adding texture with natural materials such as woven baskets or potted herbs.
6. Barn in The Farm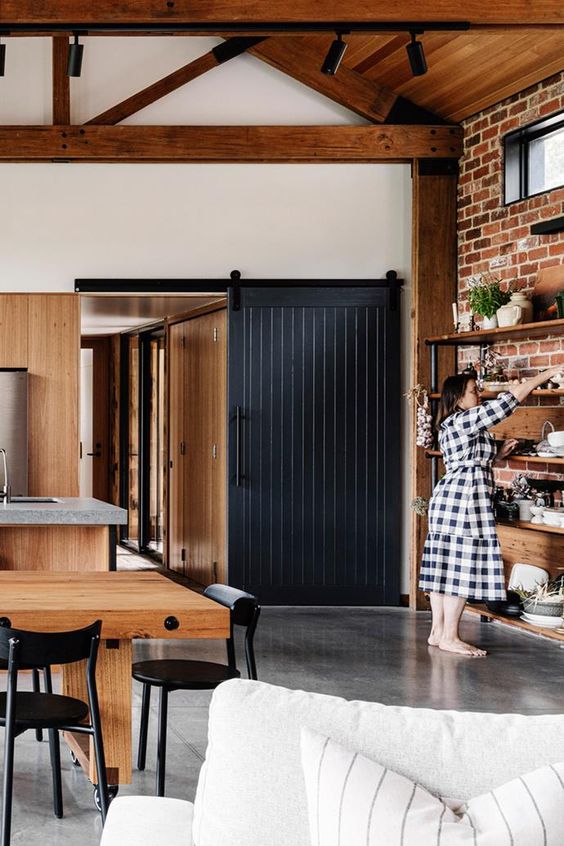 Barn doors can be used as room dividers to partition larger spaces or to offer privacy when needed.
They are especially excellent for dividing open-concept living areas, home offices, or bedrooms, providing farmhouse character while retaining a flexible arrangement.
Sliding barn doors can be used in place of typical hinged closet doors. This not only saves room but also provides a trendy and one-of-a-kind element to your modern interior farmhouse decor.
For an authentic farmhouse appeal, use barn doors with reclaimed wood or distressed treatments. Make a media console out of a barn door on a track system.
This enables you to conceal or reveal your television and media components while adding a rustic touch to your entertainment room.
7. Bright Night In Vintage Light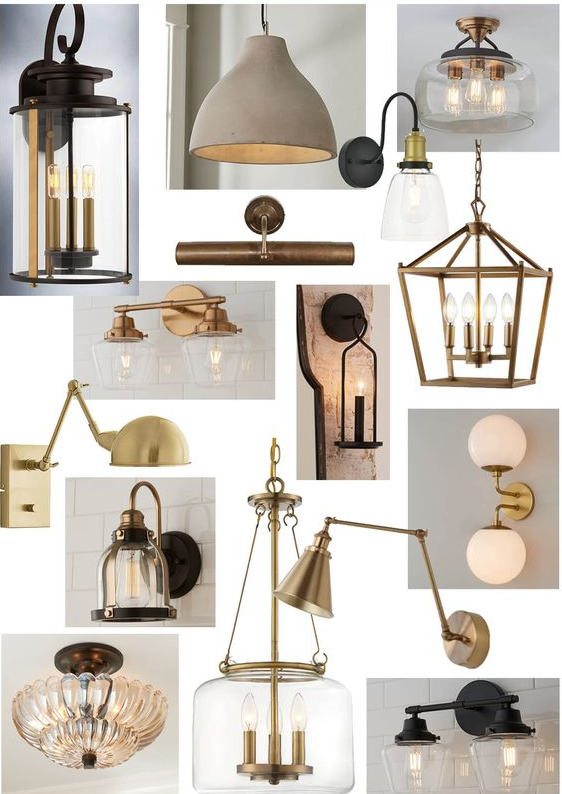 Install a vintage chandelier to create a gorgeous focal point in your dining room or entryway. For an authentic vintage aesthetic, search for chandeliers with ornate embellishments, worn finishes, or exposed Edison bulbs.
Reusing salvaged fixtures from antique stores or flea markets is an option. These one-of-a-kind elements can give your modern farmhouse design personality and a distinct story.
For a genuine touch, restore them or keep them in their original antique condition.
To create a pleasant and nostalgic environment, hang old lanterns in your doorway or outside areas. Wrought iron or aged metal lanterns can bring a touch of nostalgia to the decor.
8. Add the Jars to The Stand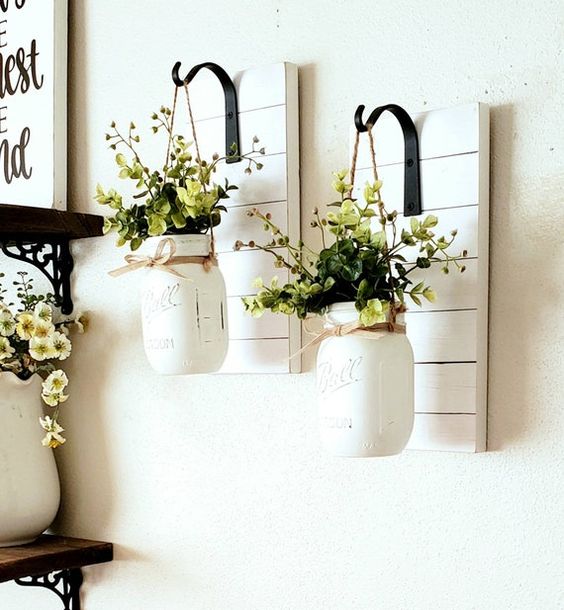 Dry commodities such as flour, sugar cereal, or spices can be stored in mason jars on open shelves or countertops.
Their clear glass shape allows you to see what's within while also lending a farmhouse look to your kitchen. Place mason jars on your kitchen island or countertop to make attractive utensil holders.
For convenient access and a gorgeous display, fill them with wooden spoons, whisks, spatulas, and other culinary implements. Plant herbs in mason jars to make a tiny herb garden.
Place them on your kitchen windowsill or on a wall-mounted board for easy access to fresh herbs while also adding a natural and rustic feel to your room.
9. Stable the Table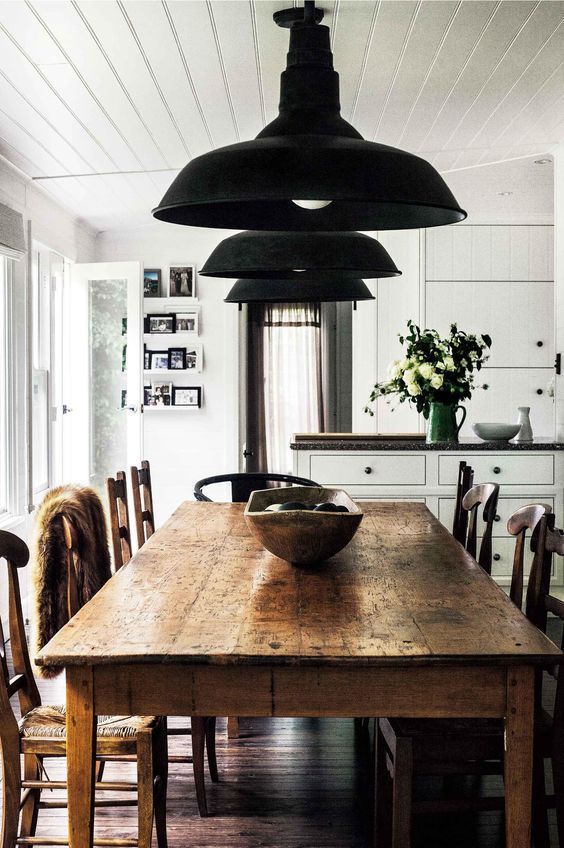 A farmhouse table is a must-have in any modern farmhouse decor. Thanks to its robust structure, earthy appeal, and vintage feel.
It functions as a gathering spot for family and friends, as well as a focal point in your space. Farmhouse tables are often built of solid wood, such as oak, pine, or reclaimed wood, giving them a natural and rural appearance.
Trestle bases are made up of two or more legs joined by a horizontal support beam, whereas pedestal bases are made consisting of a central support column. Select a base style that compliments your decor while providing comfy seats.
10. Cozy for The Go-Zy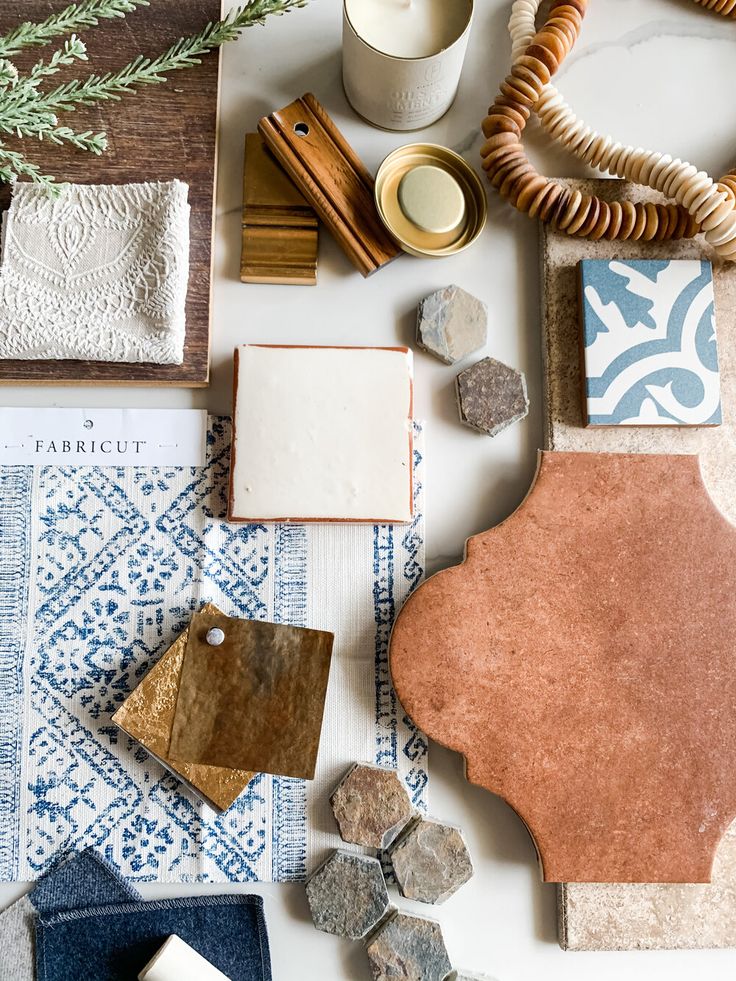 Layered rugs can be used to create a cozy and welcoming atmosphere in your living room, bedroom, or entryway. As a base layer, choose natural fiber rugs like jute or sisal, and then put a soft and plush rug on top for more comfort.
This mix provides texture and warmth to the room. Add chunky knit blankets to add a cozy and tactile aspect, armchairs, or beds.
To keep the rustic look, choose blankets in neutral colors like milk, grey, or beige. Drape them over the back of a chair or fold them at the foot of a bed for easy access and a warm appearance.
Add faux fur accessories to create a cozy and luxurious atmosphere. A faux fur throw blanket can be added to a chair or bench, or a faux fur rug might be placed in a reading nook or bedroom.
These plush and soft textures give warmth and beauty to any modern interior farmhouse decor.
Related: 20 Inspiring DIY Wood Projects to Expand Your Vision
11. Signages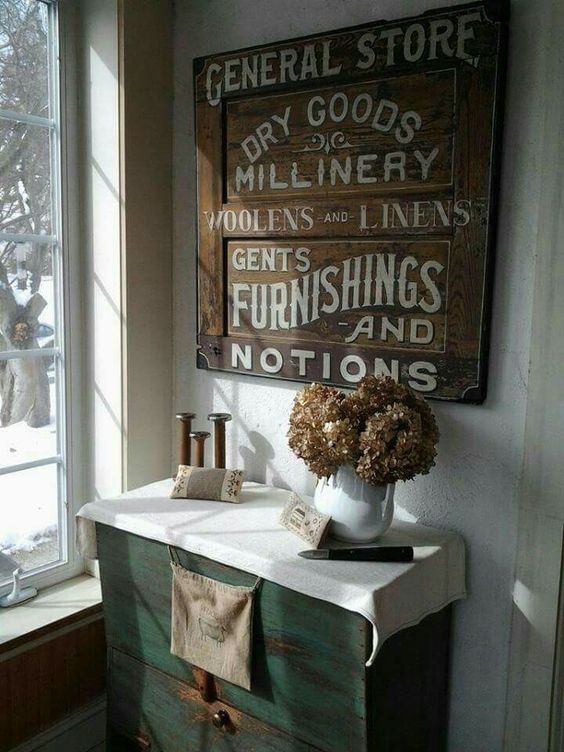 To greet guests and establish the tone for your farmhouse decor, place a welcome sign near your home's entryway.
A wooden sign with hand-painted lettering or a metal sign with a vintage-inspired style are options for signage.
For a personalized touch, hang it on a wall, put it up on a console table, or connect it to a wood stand. Use signs in your bathroom to add a country touch and a vintage feel.
12. Mistletoe Grow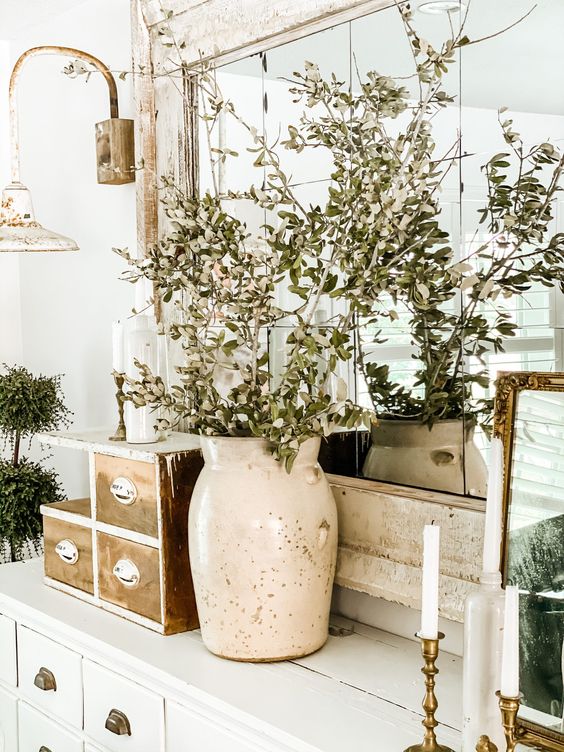 Wreaths of flowers or foliage can be hung over your front entrance, above the fireplace, or as wall decor. To compliment the farmhouse look. Use wreaths made of dried flowers, eucalyptus, or other natural materials.
The wreaths can also be changed seasonally to reflect the changing components of nature. Hang floral or foliage wreaths on your front entrance, over the fireplace, or as wall art.
Press flowers or make botanical shadow boxes to make your own dried flower art.
13. Pair with Chairs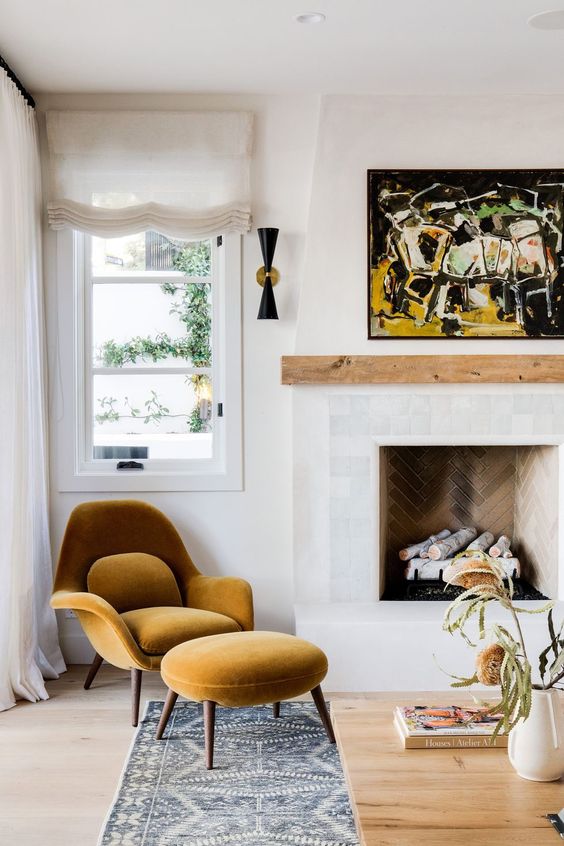 Embrace variation chair styles to create an eclectic and curated effect. Combine chairs with various back styles, such as ladder backs, Windsor backs, or cross backs.
Combine chairs with different arm or leg styles. The idea is to identify a thread that connects the chairs, such as a similar color or material.
The goal is to find a common thread between the seats, such as a similar color or material.
14. Get Wicked with Basket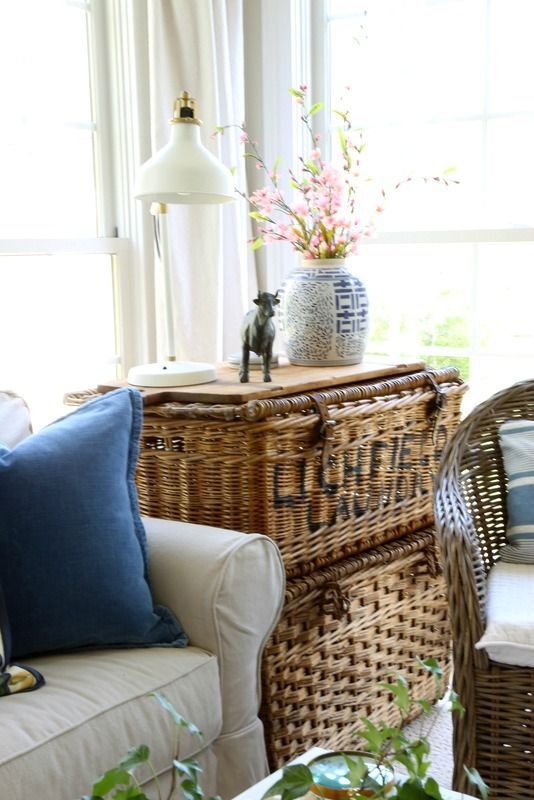 Hang wicker baskets as ornamental decorations on the wall. Make a gallery wall by combining baskets of various sizes and shapes.
This gives your room dimension and texture, producing a visually appealing focal point. To complete the frame, incorporate other farmhouse-inspired pieces, such as botanical prints or vintage signs.
To emphasize the rustic vibe in your laundry room, utilize wicker baskets as laundry hampers. Choose lidded baskets to keep laundry hidden or open baskets for easy access.
Their natural texture is both appealing and functional for your laundry room.
15. File Your Tiles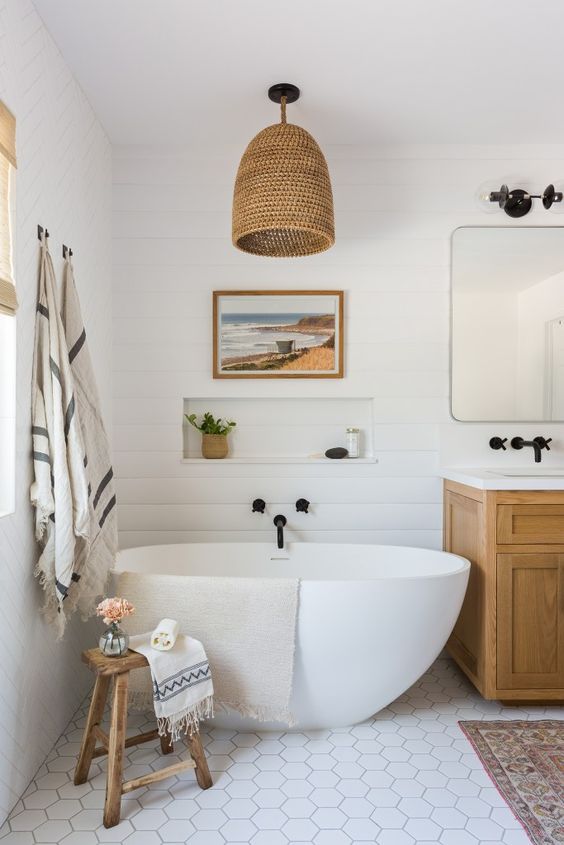 As the central feature of your modern farmhouse bathroom, use a freestanding bathtub. Choose between a clawfoot tub and a sleek modern design with vintage-inspired accents.
This antique light brings a sense of elegance and nostalgia to the room. Subway tiles can be utilized for the walls of the bathroom or the shower enclosure.
Choose traditional white subway tiles for a clean, timeless look. And experiment with colorful or textured subway tiles to give depth and interest to the area.
Check This Next: 15 Stunning Modern Farmhouse Decor For Your Space
Summing It Up
The above fascinating designs for farmhouse decor can make your house feel like a cozy retreat. These suggestions capture the essence of the decor while combining contemporary aspects, from rustic simplicity to vintage charm. You may design a room that embraces natural materials, impartial color schemes, and a homely environment by using them.
Focusing on the kitchen, take pleasure in creating modern interior farmhouse decor that showcases your own tastes and celebrates the timeless appeal of rustic beauty. Don't forget to add meaningful personal touches to your space. Now that you have these ideas to spur you on, you are ready to begin your journey.
Finally, farmhouse-style rooms offer a compelling fusion of natural charm and classic beauty. The secret is to embrace simplicity in its utmost pure form.
Whether you focus on the textures or infuse your home with farmhouse-inspired furnishing, you can design a home that exudes a warm atmosphere for family and friends by adding special touches to the interior of your farmhouse.
Accept the appeal of rustic charm and unleash your imagination.