The cottage core aesthetic is a minimalistic way of living with a touch of nature in your life and surroundings.
Just like nowadays, people have started preferring comfortable clothing. Similarly, building a relaxing space to stay in has also begun to trend.
When the pandemic hit, everyone wanted to go back to the easier times. This theme will allow you to live in a more relaxed and peaceful space, even if you live in a crowded city that doesn't sleep.
Cottagecore brings out an elegant escape from your boring life by taking you into the fairytale life of gardening, baking bread, and relaxing.
So, if you'd like to delve into the quirky experience, these 11 simple ideas will get the job done without emptying your pocket.
Elegant Ways for Embracing Cottage Core Aesthetics
Before we begin, let's get a clearer idea of what exactly cottage core is. The aesthetic helps simplify your life.
It takes you back to your roots of being more modest and adapting to the natural lifestyle.
For illustration, you can create a soothing environment by adding a cozy fireplace, and a comfy sofa and enjoy reading your favorite books.
1. Knitting and Sewing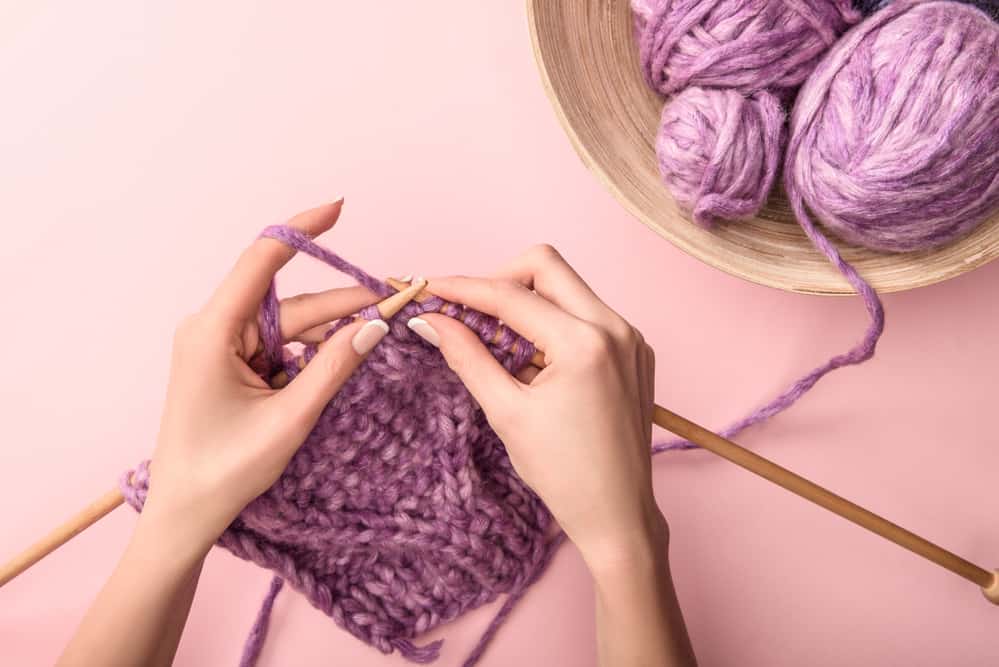 One of the most common cottage-core-related hobbies is knitting or embroidering. If you already know how to do knitting, you can practice and become an expert.
However, if you are a newbie, you get to acquire a new art that will help you in the long run. Get innovative and try out different types of methods and techniques of sewing.
Give yourself a challenge by working with newer patterns and distinctive fabrics. You can also handcraft jewelry, blankets, or socks for a complete vintage experience.
2. Soft Pastels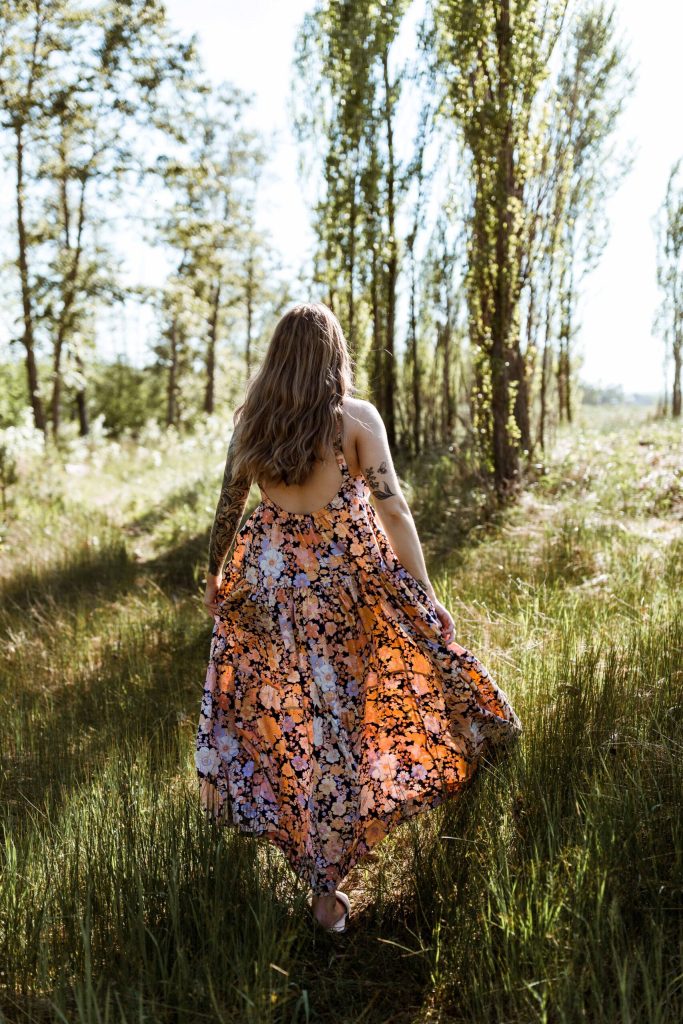 When you're working from home, staying in pajamas or some comfy clothing is what you look for.
But the cottage core aesthetic makes you fashionable and comfy at the same time with the flowy dresses and skirts. Go for the pastel colors like white, pink, yellow, and blue.
Tight, fitted clothes just make you more uncomfortable, so it's time to shed them. Opt for the breathable cotton or silky nightgowns if you don't want to dress up.
There are also cottagecore dresses available online that you can choose from.
3. Floral Cottage Core Aesthetic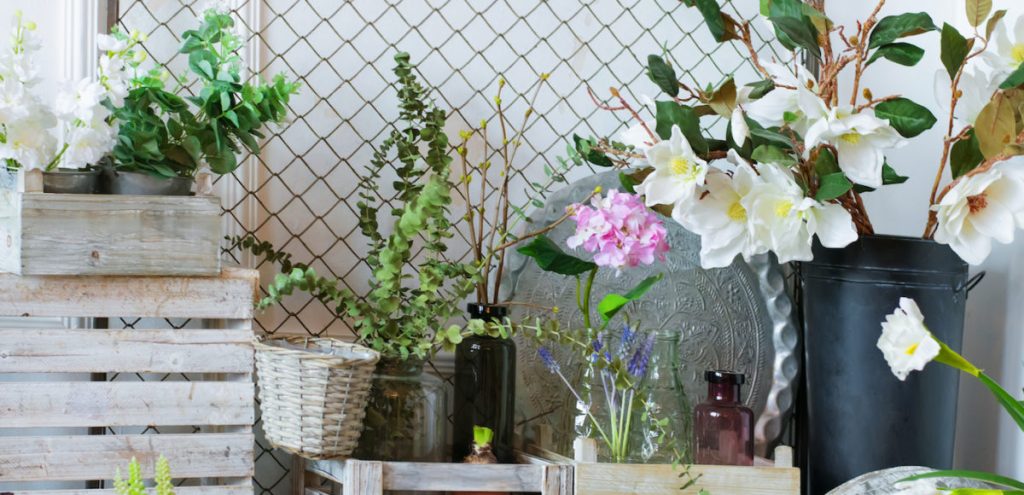 Cottage core aesthetic is just like adding floral beauty all around your space. Think of flower pots, flower artwork, floral printed clothes, and more. But don't go overboard with the theme, as maintaining it requires proper attention.
You can even spot many celebrities pulling off floral aesthetics spectacularly. Paint the house in natural colors or put on botanical wallpapers and curtains to enhance the look.
If you enjoy drawing or painting, you can make some beautiful drawings and hang them around for a personal touch. Instead of using paint colors, use natural items like charcoal or vegetables to bring out authenticity.
4. Reading Corner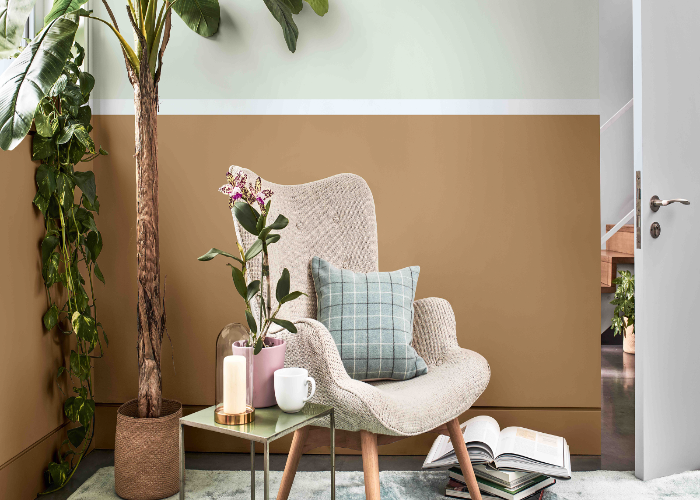 Building a reading space in your house makes sense. You get to have a peaceful corner and can use it to read your favorite books in your free time.
Reading is a brain exercise that helps to keep relaxed. So, dig out a classic novel, turn on the reading lamp, and lose yourself in the fantasy world.
It's not even that hard to pull off the space. Choose a corner either near a fireplace or a window, set up the comfiest sofa you own on the spot, and voila, you're done.
Wrap yourself with a soft blanket, have a cup of coffee in hand, and start reading.
5. Gardening Cottage Core Style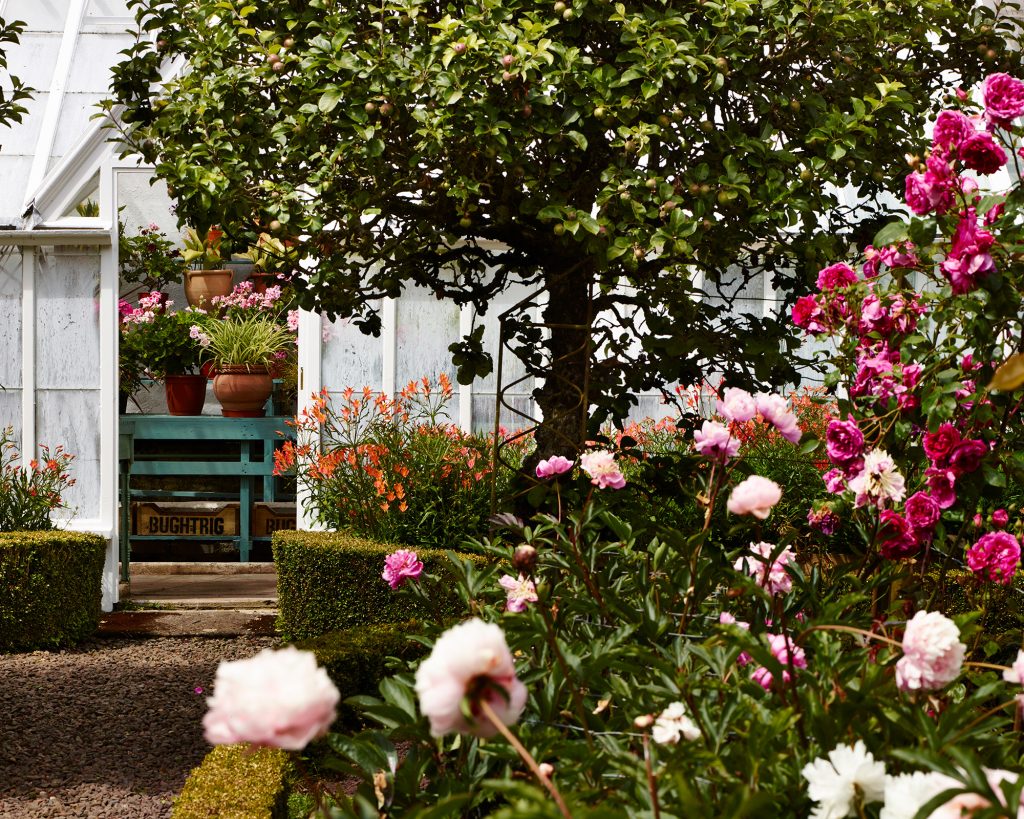 Adding a garden to your place will undoubtedly make for a cottage-core aesthetic. A garden would work amazingly, especially on chilly days when you want to walk around in a cozy home and enjoy a cup of coffee.
You can learn gardening and gain a new skill that can help relieve stress and give a picturesque view. You can select from various plants to grow, like wildflowers or fruits and vegetable plants.
However, if you don't have enough space or budget to build an outdoor garden from scratch. Simply invest in the potted or hanging plants, or you can also go for the faux ones to decorate the place.
6. Baking Bread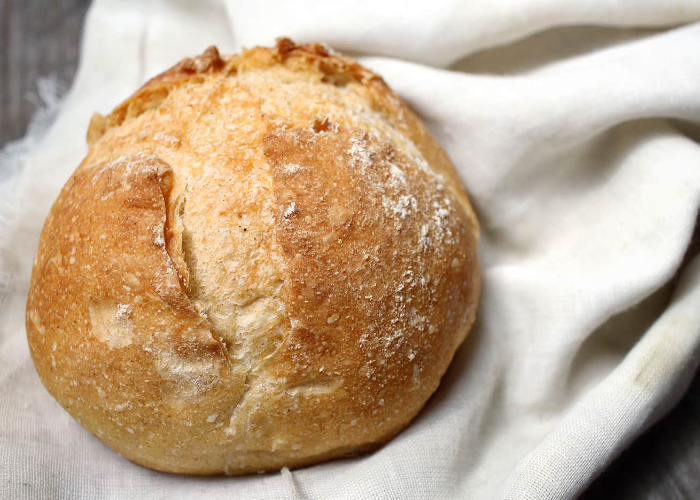 Baking bread at home from scratch is considered a traditional cottage core aesthetic food. You don't need to limit yourself to bread.
Bake cookies, cakes, or pancakes, anything you'd prefer to devour later. Not only will baking fill the space with aromatic fragrances, but it will also uplift your mood, as it is quite a therapeutic process.
For the ultimate cottagecore experience, have a potluck. You can plan a get-together for a great meal with your friends and family and ask them to make their special meals.
7. Clothing in Cottage Core Aesthetic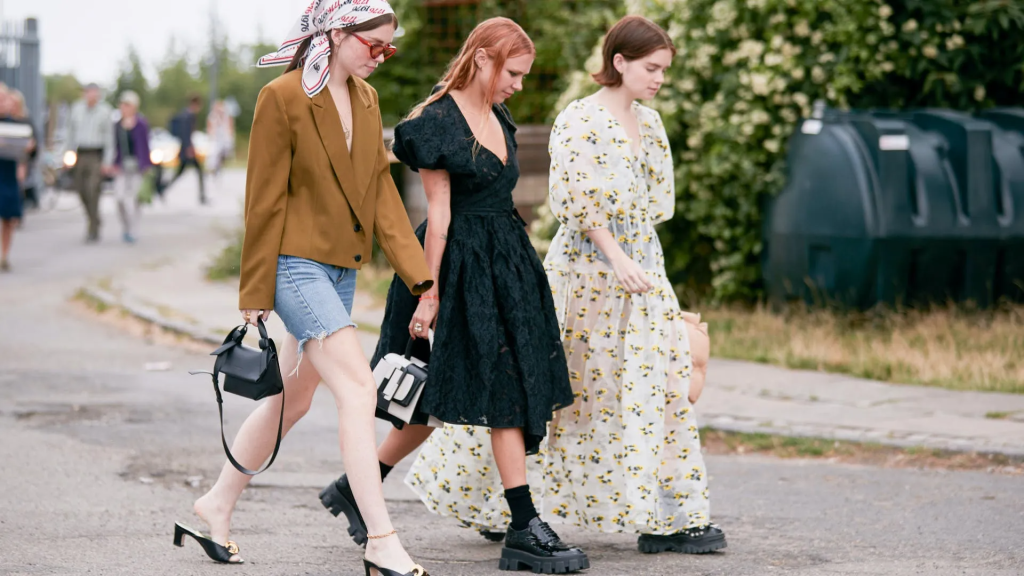 The cottage's core aesthetic is all about embracing the natural world, which can be achieved by wearing floral, eco-friendly clothes.
Pick out some neutral colors and floral prints to add to your sustainable wardrobe. Choose long-lasting and soft fabrics that you can wear comfortably and suit your style.
Going for denim, linen, or burlap material would be such great additions. A part of being cottagecore is handcrafted goods.
So, source clothing material and knit your floral dress from scratch. If you don't know how to stitch, just go down to the local stores or shop online for stylish handcrafted fits.
8. Elegant Furnishing
To draw out the inspiration of the cottage-core home, featuring your space with antique-looking furniture and floral items.
Rustic closets, wooden-accented tables and chairs, and beautiful potted plants are crucial to create the illusion. Layer the table with linens or crochets for the bespoke effect.
Give your home a romantic vibe by adding pleasant-smelling fragrances, hanging cute curtains on the window, and placing adorable showpieces on the table.
You can even dress up in flowery-printed clothes to elevate the vibe.
9. Warm Lighting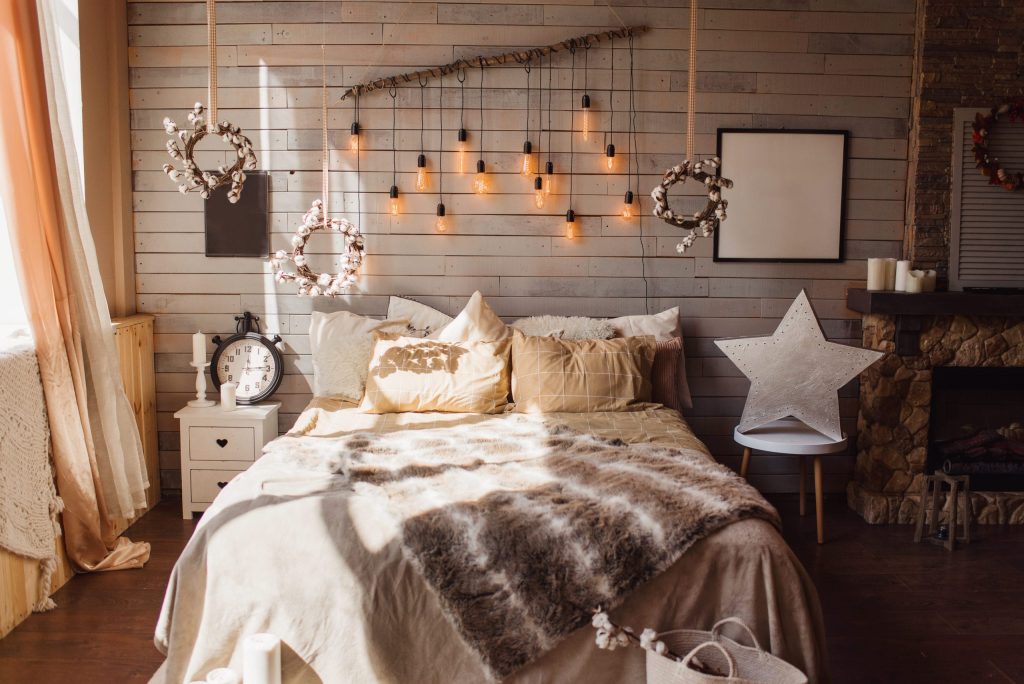 Choosing suitable lights can play a crucial role when it comes to a cottage's core aesthetic. You can go with fairy lights that will make the darker corners shine brightly and give the place a homely vibe.
Hang them around the curtains or over your bed for a magical experience. If you don't prefer fairy lights, opt for vintage bulbs or warm-tone fixtures to illuminate the place.
Also, put the light's focus on decorative items to highlight them. When you go lights shopping, remember to pick out warm lights, as picking the wrong one could change the whole outlook of your space.
10. Mix-Match Cottagecore Aesthetic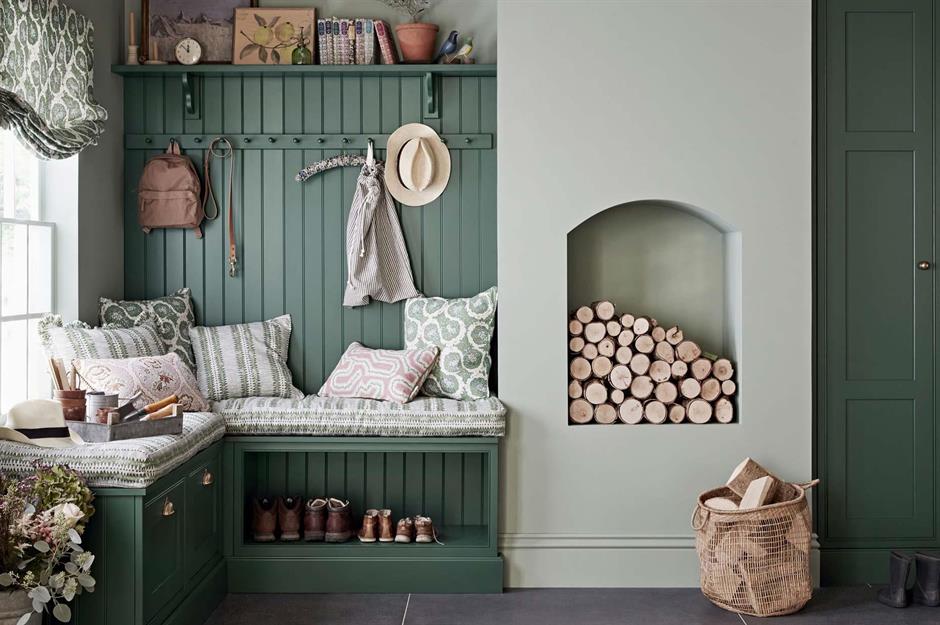 Try distinctive styles and blend them to create something unique for your place. You don't have to go all out.
Simply selecting a warm color to paint the walls and adding neon furniture could do the trick. It will be like a modernized version of your traditional theme.
However, if you are too afraid to mix-match the interiors, opt for the minimalist furnishing options.
Adding a wooden coffee table or snuggly sofa with soft linens over it would give a vintage look. Throwing antique decor items into the mix can also hype up the place.
11. Picnic in The Outdoors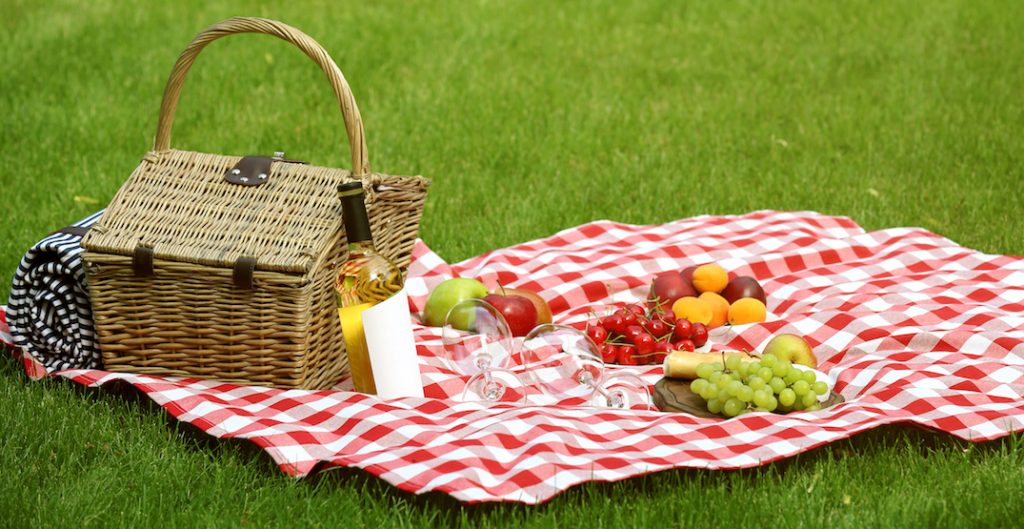 Bring back the old-school picnic vibe with mats on the floor and a sandwich basket on top. And, you're simply lying on the mat, reading books and enjoying the view.
Go outside, exercise, practice yoga in nature, or just stroll around the park in the fresh air to have an energetic start to the day.
It's always great to appreciate the little things in life, like the calm of a sunrise, flowers blooming, or the peacefulness of nature.
You can plan a picnic with your partner or friends for a thriving experience.
Summing It Up
All in all, having a cottage-core aesthetic is a fast-spreading consumer trend that is not just limited to social media posts.
People understand its importance and the wholesome philosophy it comes with and are actually applying it in their households.
They are also getting to learn more about the concepts of minimalism, having a pleasant environment, and embracing the nature-inspired world.
Whether you're planning to start a new hobby, recycle your furniture, or simply want to transform the ambiance of your place, take a leap of faith.
And give these cottage-core-styled ideas a chance. You'll not regret it!
Tell us in the comments which idea persuaded you the most that you couldn't wait to try it out!
Frequently Asked Questions
What Are Some Popular Aesthetics to Try Apart from Cottagecore?
Apart from cottage-core aesthetics, you can try Grandmacore, which is a typical grandma-styled theme, including gardening, crocheting, and baking.
Another one is Naturecore which works around animals and nature-inspired things. If you like collecting and embracing shiny things, you must opt for the Dragancore theme.
What is Cottage Core Aesthetic?
The theme revolves around the idea of simplicity and nature's harmony. You can either romanticize the place with cottagecore or create a nostalgic, nature-motivated ambiance.
You can even dress according to the theme to get the immense experience of a cozy and comfortable life.
How Do I Start Living a Cottagecore Lifestyle?
To live a cottage-core-styled life, start with making home-cooked meals, bread, and sweets. If you hold a garden, grow your vegetables and fruits or learn how to do indoor gardening.
You can handcraft your clothes or linens or simply purchase them from a local vendor for the added effect.
What Are the Rules of Cottagecore Fashion?
There are no specific rules to adapt cottage-core-themed fashion. Simply buy flowy, comfortable silhouettes and take out the tight, fitted clothes from your wardrobe.
Pick out earthy or neutral colors and some floral print clothes. Invest in jute or wicker accessories to complete the outlook.
What Famous People Are Cottage Core?
Celebrities like Harry Styles, Millie Bobby Brown, David Beckham, The Kardashians, and Kair Gerber are among other people who have adopted the cottage-core aesthetic in style.
During the pandemic, they posted pictures online, giving the world some serious cottage-core inspiration.