Do you love pinky, vintage coquettish aesthetics and want to upgrade your room decor? Then, we got you covered! Here we will help you with some amazing tips to transform your room decor according to Coquette fashion and aesthetics.
Coquettish aesthetics is soft and elegant, using pastel shades and vintage pieces to bring a charming yet elegant and classy look. So, when you transform your room decor according to coquettish fashion, you can uplift your room environment and make it more exciting and aesthetically pleasing.
Also, it is easy to revamp your existing room decor with coquettish room decor and reflect your taste and love for coquette fashion. All you need to do is be mindful while choosing the color palette, room decor items, bedding, and furniture to create a perfect coquette-themed room decor.
So, keep reading to know how you can style your room with coquettish room decor. Below we will discuss the top 15 coquette aesthetic room decor ideas to try this year.
What is Coquette Aesthetic?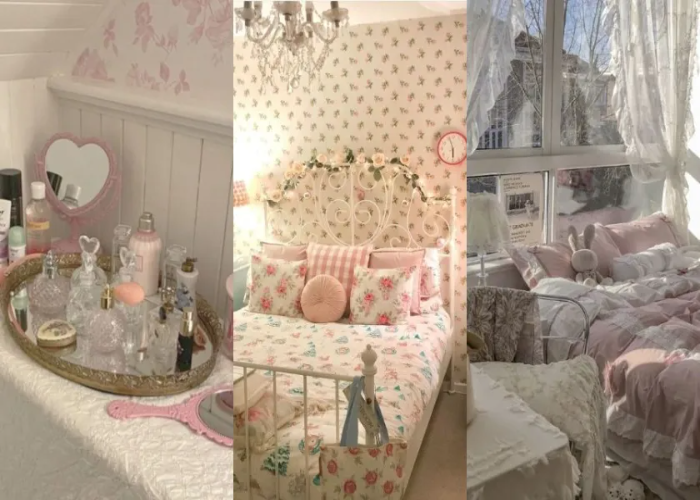 Coquette aesthetics are becoming popular nowadays, and many girls love this style. Coquette typically means 'flirtatious women' and reflects playful, whimsical, and hyper-feminine aesthetics. It is a mix of several aesthetics like cottage core, lolita, angle core, indie e-girl, and 50-60s vintage aesthetics. It represents the youthful and romantic feminine fashion and lifestyle. The primary features of the Coquette aesthetic are frills, flares, vines, floral accents, pastel shades, lace, and pearls.
The coquettish room decor will display a playful, whimsical, romantic, and elegant feminine taste, both charming and fantastical. It may include soft pink bedding, Victorian classic and comfy couch, heart-shaped cushions, vintage mirror, fancy dressing tables, lampshades, vintage photo frames, and more.
Some Amazing Coquette Room Decor Ideas
Coquette aesthetics is a major fashion trend in current times, and thousands of women are showing interest in it. If you, too, are in love with the coquettish aesthetic, you must read on.
Below are the top 15 coquette aesthetic room decor ideas listed:
1. Floral Bedding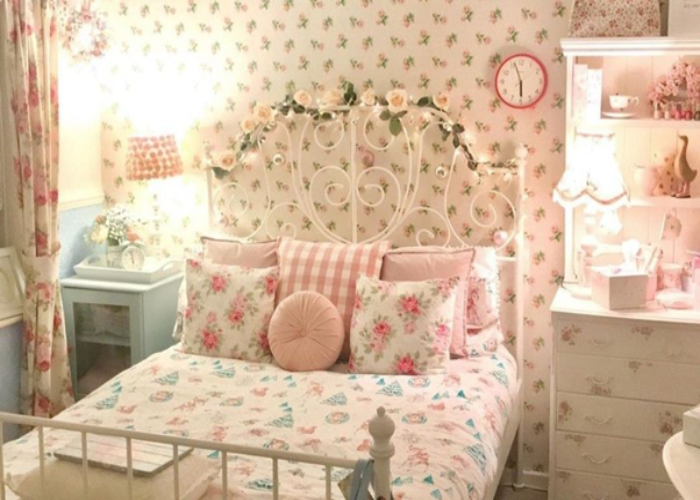 The Coquette aesthetic is incomplete without floral prints and accents. Floral themes are both charming, romantic, and feminine, which are the crucial characteristics of coquette fashion and aesthetics. Also, when you look for an ideal scope to introduce floral accents in your room decor, nothing can beat bedding. Adding floral-themed bedding or using floral print bedsheets and pillowcase is the easiest way to introduce floral accents in your room decor and make it coquettish. You can also match your bedding and curtains to get a balanced floral theme for your room. You can try Modern Threads Soft Microfiber Rose Printed Sheets to add a beautiful floral touch to your bedroom. It is a classy, soft, and vintage style that helps create a coquettish room decor style.
2. Pastel Colored Flowy Curtains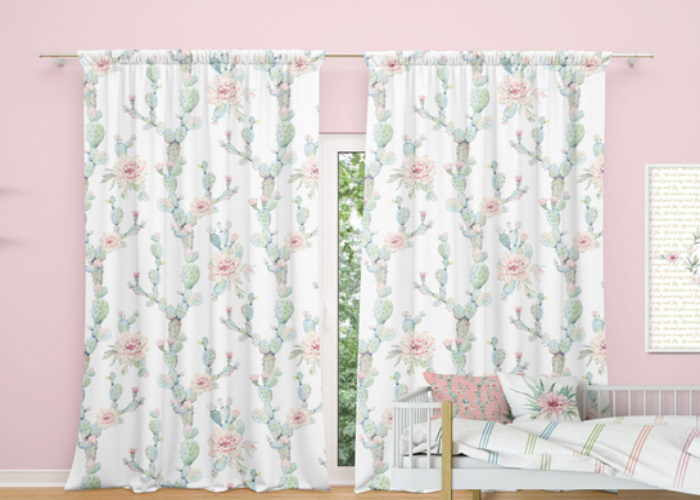 If you are into coquettish fashion and aesthetics, no wonder you understand the importance of curtains in coquette room decor. Adding flowy curtains in pastel shades gives your room interior a sober, romantic touch. It also helps to display a soft and charming environment that reflects a coquette soul. So, if you are searching for coquette aesthetic room decor to style up your room, you must install flowy pastel shade windows and door curtains in your room. You can also color-coordinate your room curtains with bedsheets, pillowcases, and other room furniture to maximize the effect and get an utterly coquettish look for your entire room. You can use Lush Decor Reyna Ruffle Window Curtain for your room that looks elegant.
3. Coquette Posters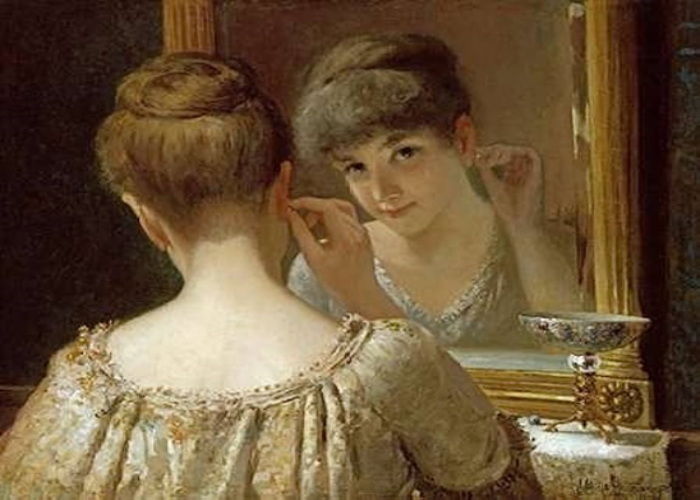 Have you decided on the best colors for your coquette aesthetic room? As you have a Coquette taste, you probably know how much wall decor and posters play a massive role in giving your dream room to turn out into reality. If you want to create a romantic environment with a feminine touch, these posters will be perfect for your bedroom and living room. As it gives a classic and charming vibe, this coquette poster enhances the whole look of your room.
4. Coquette Wallpaper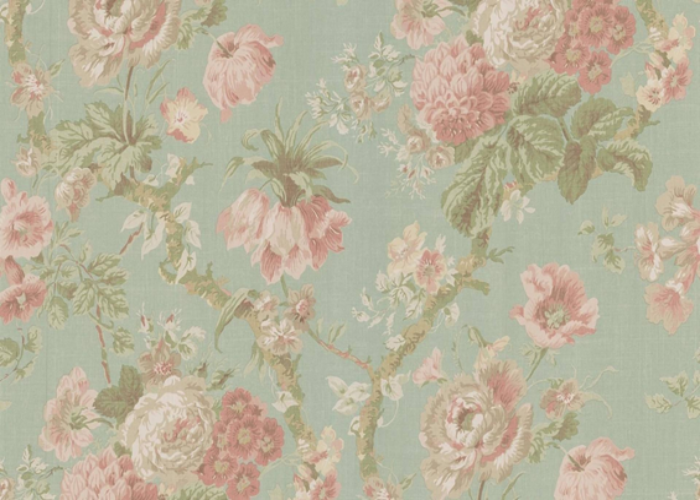 Coquette aesthetic room decor ideas are an elegant style inspired by French culture, and the central concept of this beautiful decor is femininity. If you are a Coquette lover from heart and soul, you must give it a try to Coquette wallpaper to change the beauty of your room. There are different elements like vintage, shabby chic, and a touch of pink. Adding this to your room decor can help create a vibrant atmosphere. You can even use the corners of your rooms to hang up the wallpapers. Whether the room is large or big, you can always create an eye-catching ambiance with these wallpapers.
5. Vintage Photo Collage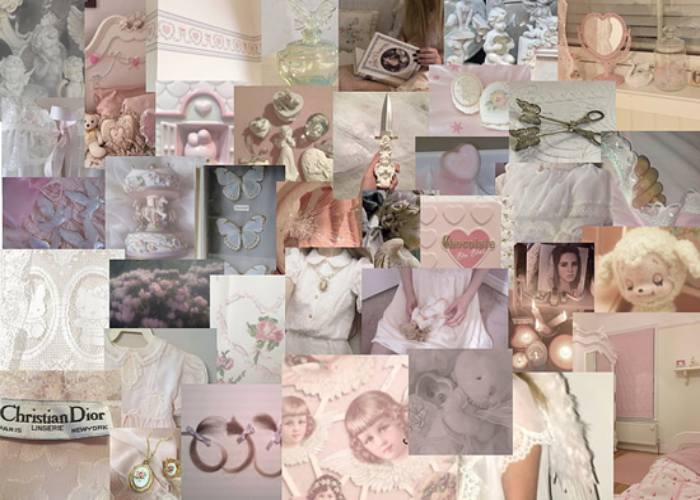 When looking for simple and useful ideas to decorate your room with a coquette aesthetic, you can try vintage photo collages and wall art to make your room coquettish. Vintage photo collages and wallpapers are one of the prominent features of Coquette fashion and aesthetics. Also, installing vintage photo collages is an easy and cost-effective way to decorate your room in a coquettish style. But if you are not good at collage making, you can use readymade vintage photo collages available in online and offline stores. Try the LOVEDMORE Coquette collage kit for a hassle-free coquette collage installation.
6. Fairy Lights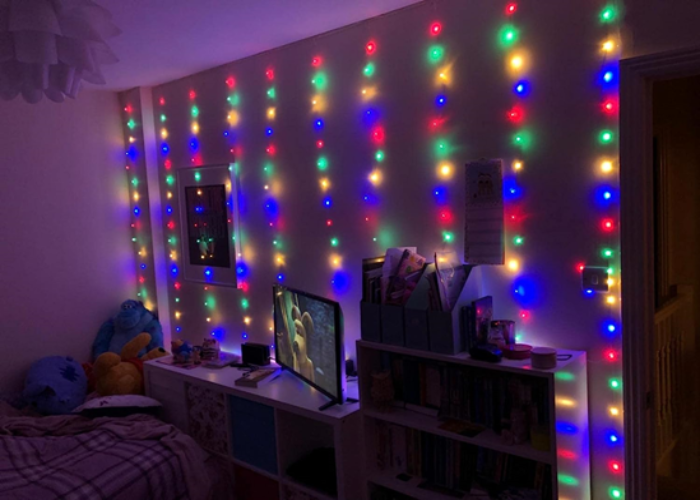 Fairy lights are also a great choice to transform your dull room into a coquettish style, warm and cozy place. Fairy lights are soft and illuminating, which helps brighten your space with warm and cozy lights. They look enchanting and add a romantic touch to the ambiance. You can use fairy lights in various interesting ways to enhance the beauty of your room and give it a gentle and elegant look. For instance, you can install them on the wall beside the bed with candid pics or hang them over your makeup table mirror. Twinkle Star fairy lights are ideal for coquette aesthetic room decor and come in warm, clear white, and multicolor shades. They are also durable and long-lasting.
7. Pink Makeup Table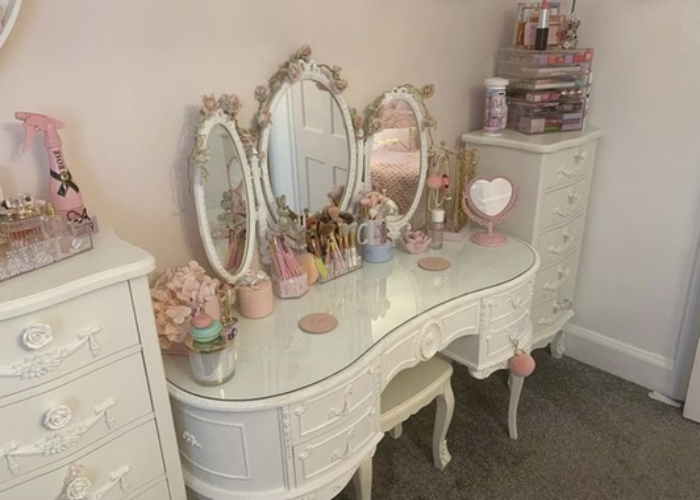 When you think about a coquettish style room set up, one of the most common decor or furniture that comes to mind is a furry cushioned chair and a pastel pink makeup table. To be honest, you cannot imagine a complete coquettish style room without a pink makeup table that displays a vintage lace mat, vintage jewelry storage, perfume tray, some makeup kit, and glittery pearl jewelers. If you love DIY works or want to keep your room renovation work budget-friendly, you can revamp an old wooden or metal dressing table to make it a coquettish pink makeup table. But if you want to make it easy and hassle-free, try YQ WHJB Vanity Set with Lighted Mirror makeup for your room.
8. Victorian Cozy Sofa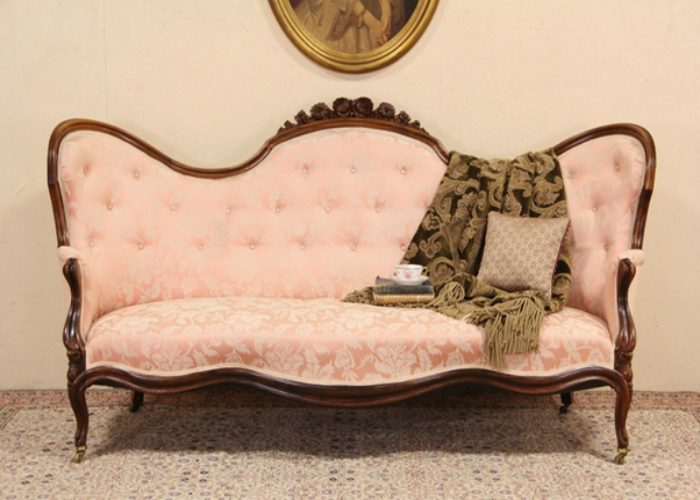 A cozy and comfortable Victorian couch can make an ideal option to transform your ordinary room into a beautiful, coquettish fashion room. Victorian comfy couches look simple, comfortable, and elegant. They add charm to your room, making it look more soothing and beautiful. The best part of using Victorian couches is they serve both purposes – decorative and functional. So, when you install them in your room, they work as room decor to give the place a coquettish touch. Also, you can use them to relax while reading a book or listing to your favorite songs. Also, you can install a furry carpet and oversized cushions to complete the coquettish look. Try Jennifer Taylor Home La Rosa Sofas for a vintage, coquettish touch.
9. Bedside Lamp Stands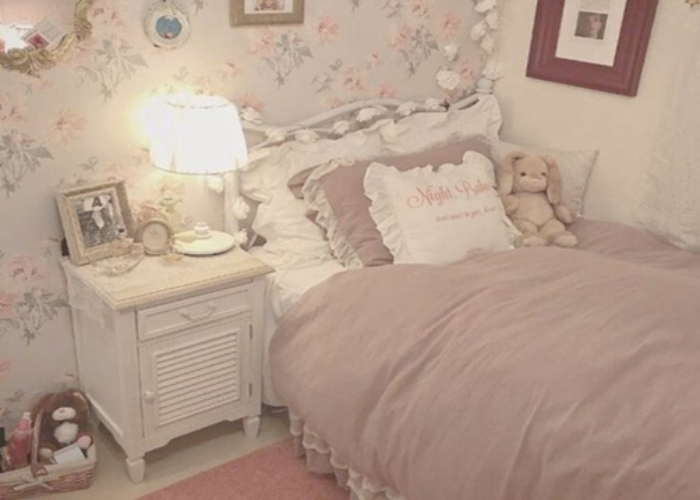 Coquette aesthetic room decor is incomplete without a cute pink lampshade/stand. So, you can try the cute and cozy lampshades if you want to upgrade your room interior to get a coquettish look. The coquette aesthetic represents the youthful and romantic feminine fashion, and a pastel shade cute bedside lampshade can justify the aesthetics and brings a charming and enchanting vibe into your room. You can DIY a pastel pink bedside lampshade with a vintage touch. Various online tutorials are available to help you make coquettish-style bedside lampshades. They are easy to make and look fantastic with coquette room decor. Also, you can buy cute coquettish-style bedside lampshades from online and offline stores. You can try Bedside Lamp by HERBESTBAY.
10. Vintage Cloth Racks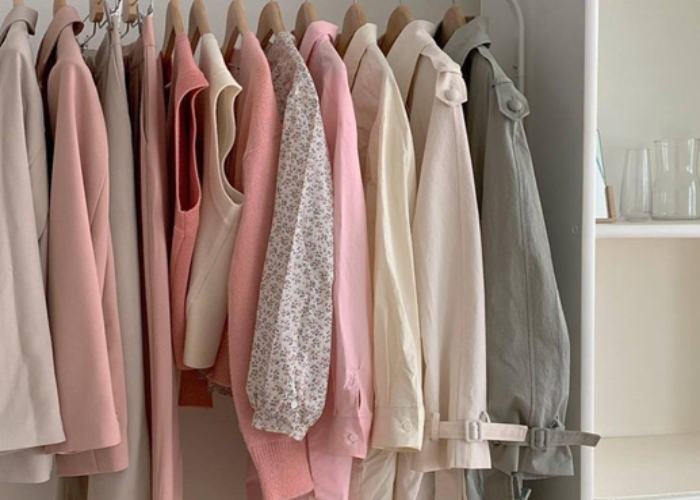 Giving your room an aesthetic look, these vintage cloth racks are just next to perfect. This vintage clothing rack is an ideal symbol of aesthetic decor. Moreover, a vintage look goes perfectly with this Coquette decor concept. Rustic & shabby chic cloth racks from a vintage collection are extremely unique. The Vintage Clothing racks are perfect for creating a sophisticated look and an elegant solution to modify your storage space with a twisting touch of aesthetics. Every taste is different and unique when the talk is about room decor ideas. But, the vintage cloth racks could add an exceptional charm to the place.
11. Floral Vines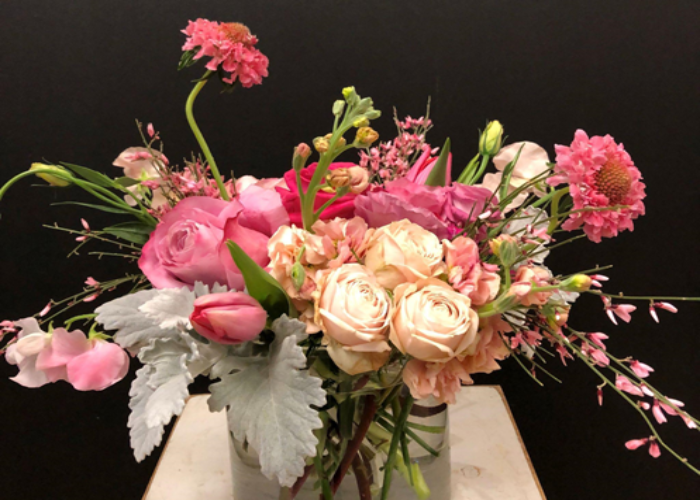 Flowers and floral vines also play an essential part in coquette aesthetics. They bring an innocent yet elegant look and boast the beauty of feminity and youthfulness together. Unlike modern, minimalist room decor (that likes to display simple and straight structure), the coquette aesthetic displays floral accents with vines for a more delicate and feminine touch. They add to the aesthetics and bring freshness to the room decor. You can install fresh floral vines in a beautiful flower vase and place them on the bedside or dressing table. Along with that, you can even install artificial flower vines for a low-maintenance installation. The faux vines look natural and make your room decor attractive.
12. Pastel Shade Wall Clock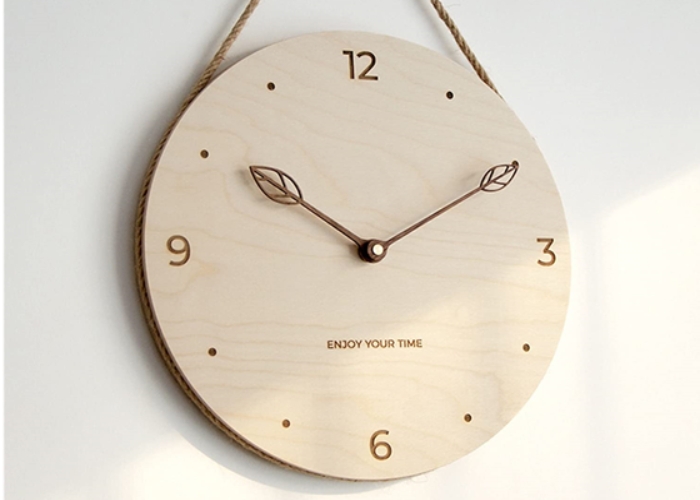 Pastel shades are also a vital element in coquette aesthetic room decor. They give the interior a soft and elegant touch and reflect the core characteristics of coquettish fashion and aesthetics. And adding a pastel shade wall clock can be a great option to style up your room according to the coquette aesthetic and brings a charming look. For instance, if you install a pastel pink wall clock on the wall of your room, it will complement the rest of the room decor and create a beautiful balance of color palettes for the entire room environment. You can find beautiful pastel pink wall clocks online and in offline stores. You can also DIY a concrete wall clock with the help of professionals.
13. Pink Candle Holder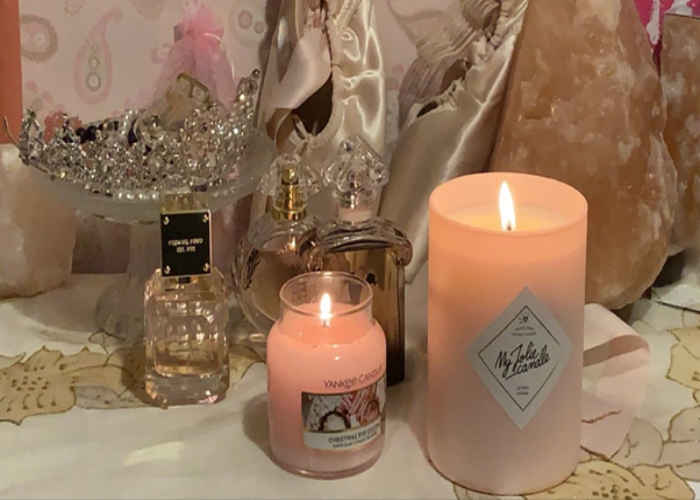 Don't you want to get a sparkling pink candle holder for your room? Candle holders are also a must for any Coquette aesthetic room. To add a touch of versatility to your home, getting your hands on a few pink candle holders can turn out as a stand-alone decorative piece. Enrich your interior with this colorful pink candle holder. When you light up the candles using the candle holder, there will be a warm glow and romantic ambiance it could create. Enrich your interior with this colorful pink candle holder. You can even combine this candle holder with our other home accessories for a stunning outcome and give your room a soothing aesthetic touch.
14. Pink Heart-shaped Cushions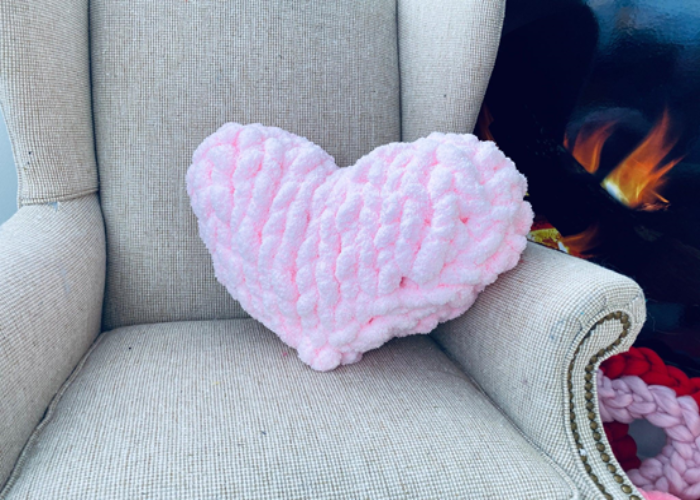 Pink heart-shaped cushions! The perfect piece to denote love and romanticism. These cushions add significant value while decorating your home with Coquette aesthetic room decor ideas. Aesthetic rooms highlight sober and minimal products that encourage more serenity. You can make the whole thing eye-catching by keeping the heart-shaped cushions on beds, sofas, or chairs. This pillow is one of the most demanding aesthetic decorative items available. You should also ensure that your room style reflects your personality, and with all of the above, the decor will fulfill the goal of giving your room the desired aesthetic touch.
15. Vintage Mirror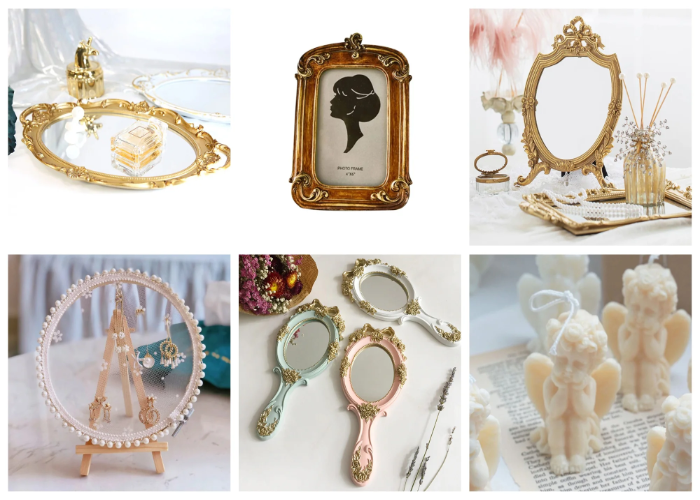 Thinking of coquette aesthetic room decor, another thing that comes as a flashing light is the vintage mirror. Coquettish fashion is all about youthfulness, feminity, and a charming vintage touch. And vintage mirrors a perfect for bringing a coquettish look and making the most of your coquettish room decor. You can install a vintage-style mirror on your makeup table or beside the bed to get an alluring coquettish look for your room. If you have a vintage mirror that matches your coquettish room decor, you can use it in your room. You can also buy a new vintage mirror from online stores. You can also try RECEESOON Vanity Mirror for a coquettish look.
Summing It Up
All in all, the coquette is a beautiful aesthetic that denotes a vibe of playful act and femininity. It is also associated with the resemblance of elegance and luxury. Additionally, the aesthetic is a mixture of vintage and soft colors. This Сoquette Aesthetic style room decor is all about simplicity, playfulness, softness, and romanticism. It is popular because it is an appealing option to many, especially the younger generations. Coquette appeals to a generation that values self-expression, creativity, and individuality with its playfulness and feminism. In addition, Coquette is now more of a way of life than a fashion or trend.
As you already have a room decor idea inspired by a coquette, you can choose from different designs and styles available in aesthetics to draw from. From adding vintage photographs, mirrors, and stylish art prints, you will surely fall in love with your place.
Frequently Asked Questions
What is the Coquette Decor?
Coquette is an aesthetic that gives a vibe of playful, feminine acts. The design style is trendy, known as the "coquette aesthetic." It is followed for room decor rooms, and French culture mainly influences the concept. It denotes femininity full of vintage elements and touch. Delicate and different girly elements like pastel colors, pink, etc., often identify this style.
How to Get a Room Decor with Coquette Aesthetic?
Room decor with a coquette aesthetic aims to give your space a touch of classic charm. If you want to give your room the look of a coquette, start with some easy ways to decorate. Start by choosing a soft color palette, adding vintage pieces, using soft fairy lights, adding a floral touch, adding some textures, and investing in wall decors.
How Can I Make My Room More Coquette?
Some popular decor ideas are available if you want to make your room more coquette. This list includes coquette wallpapers, coquette posters, floral bedding, heart-shaped cushions, pink candle holders, and many more things that emphasize the beauty of feminism and simplicity. You can even try flowery design curtains, romantic fairy lighting, warm and inviting colors, and other vintage elements to enhance the charm.
Where Can I Shop the Coquette Aesthetic items?
If you love the coquette look, purchase some favorite Coquette items online. Thousands of designs, styles, mix-and-match color ideas, and objects are available online to give you a clear idea of the room decor. There are even specific online stores that sell only these items. Start surfing and purchase whatever you like the most.
How Can I Add Coquette Aesthetic Decor In The Bedroom?
The decor of the coquette style is all about romanticizing the vintage styles and embracing femininity and simplicity. You can add different options by checking the trending styles. A crystal tree, wall clock, posters, vintage mirror, and floral bed sheet with soft pastel shades and neutral hues are gorgeous enough to give your bedroom the dreamy desired look.