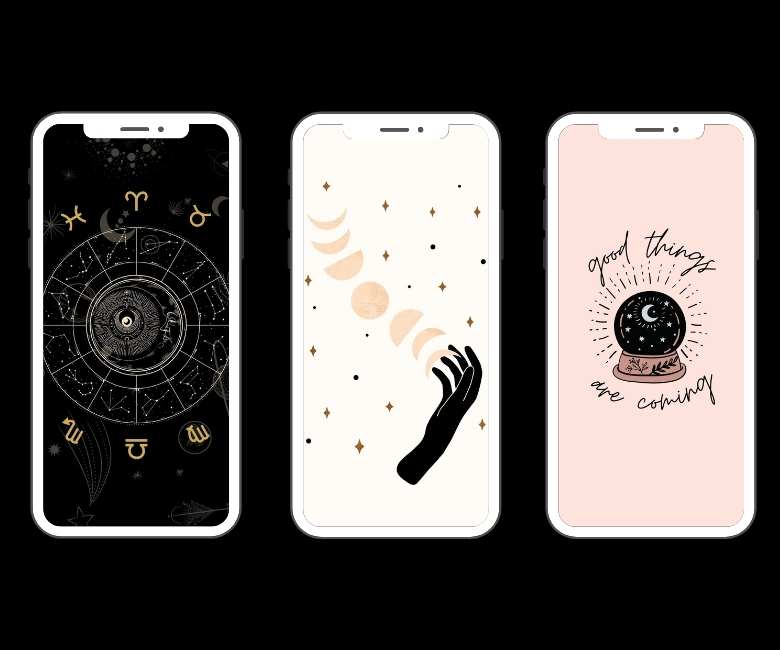 Do you love the fresh, soothing, and aesthetically pleasing wallpapers as soon as you tap to wake your iPhone? A minimalist neutral wallpaper on your iPhone adds a distinct character to your premium handset. Portraits of flowers, warm shades of pastel hues, a significant quote from your favorite novel, and changing seasons make some of the best minimalist aesthetic wallpapers.
Neutral shades are timeless. The muted colors show elegance and simplicity if you know how to select a wallpaper for your iPhone. We are here to assist you in deciding on a plethora of minimalist neutral wallpapers for the lock and home screen on your iPhone.
Scrolling for hours, looking for the perfect minimalist neutral wallpaper for your iPhone, usually leaves us confused. Let's begin!
Free Minimalist Aesthetic Wallpapers for Your iPhone
Countless options mess with our minds! Well, we will help you find the lost piece of your wallpaper puzzle.
1. Calming Library Corner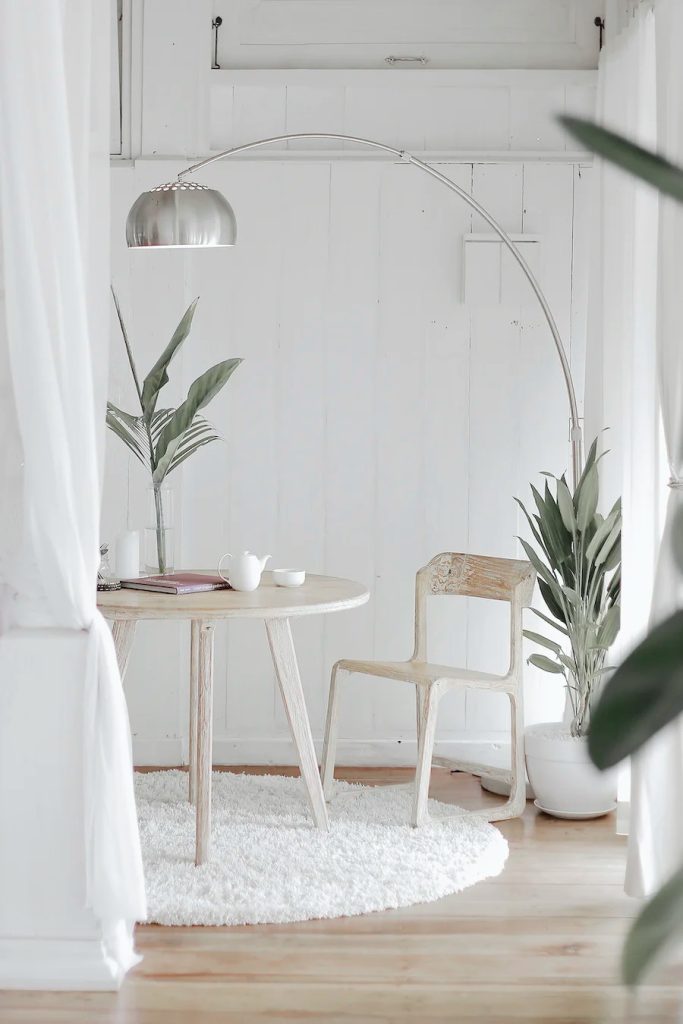 Visualize yourself sitting with a cup of coffee in the favorite corner of your library. Gentle breeze whooshing through the open window, lifting the white curtains, and your plant babies dancing to the rhythm of the air. If you would like to feel the same vibe and add it to your iPhone wallpaper, this minimalist neutral wallpaper is the best fit for your iPhone.
2. When Mountain Calls You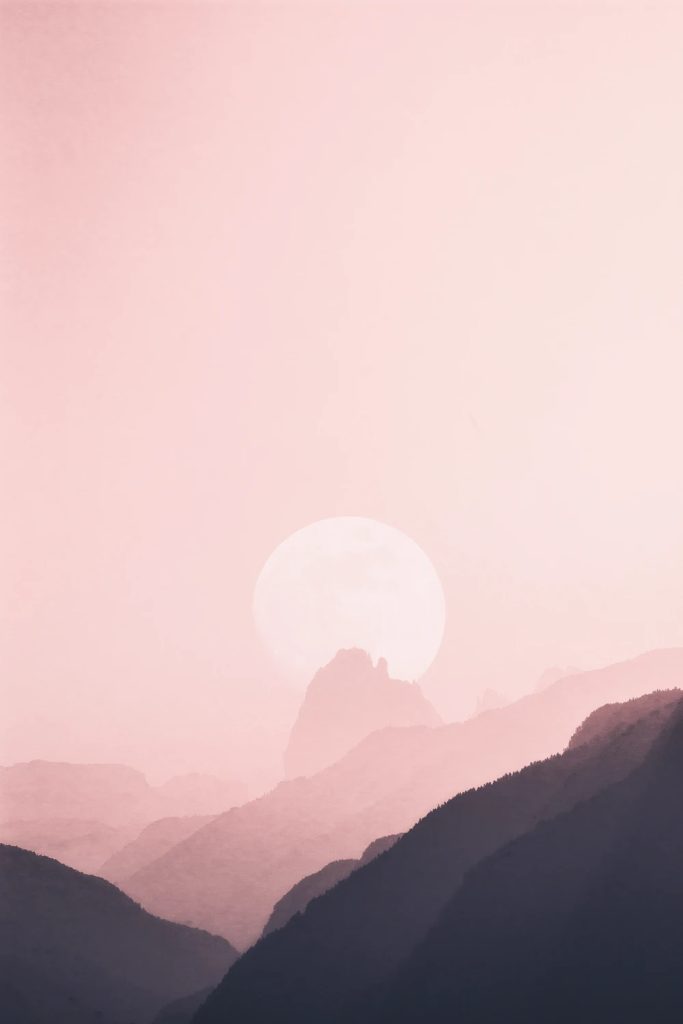 Is "mountains" your answer every time someone questions "Sea or mountains?" This neutral color wallpaper of the mountains makes a beautiful clean backdrop for your iPhone lock screen. The wallpaper gives you a solid background to monitor your pop-ups and app notifications more clearly.
3. The Neutral Slate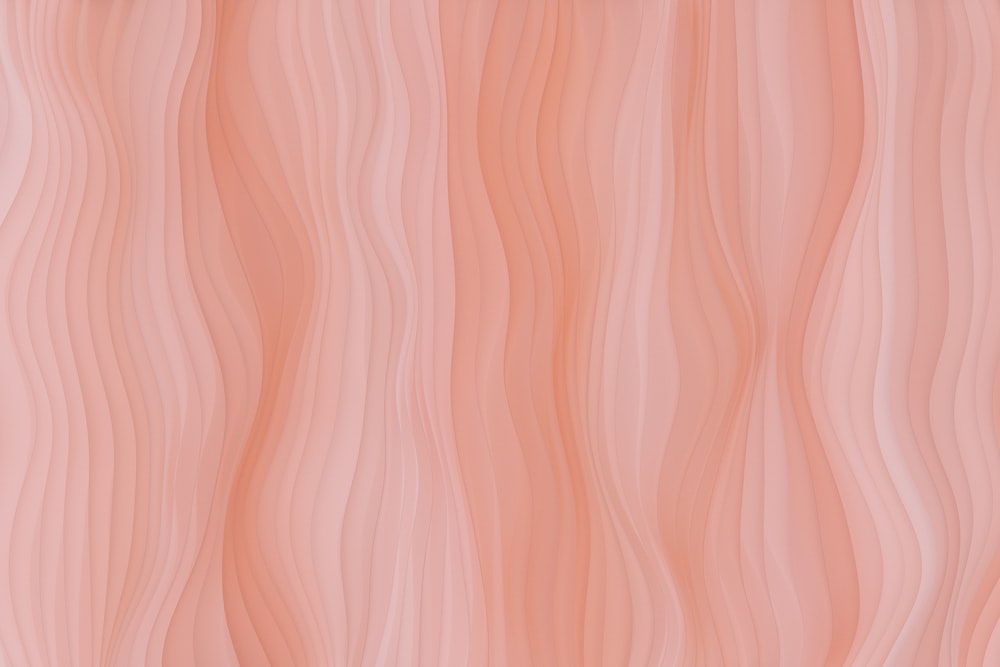 Did you love the solid background of the previous iPhone wallpaper? However, if you would prefer something on the lighter tone of neutral hues? Well, then, this wallpaper is perfect for you! Once again, allowing you a minimal, clean, and soothing background to look through frequent pop-up notifications and messages.
4. Calming Clay
How many times did you repeatedly play a soothing pottery reel on Instagram or YouTube shorts? Countless times! Then, I believe the earthy shades of stacked pottery in this minimalist neutral wallpaper will leave a calming impact every time you look at the lock screen on your iPhone. I love the friskiness of white, earthy pink, and grey in this wallpaper. This is undoubtedly soothing for the eyes.
5. What is Your Story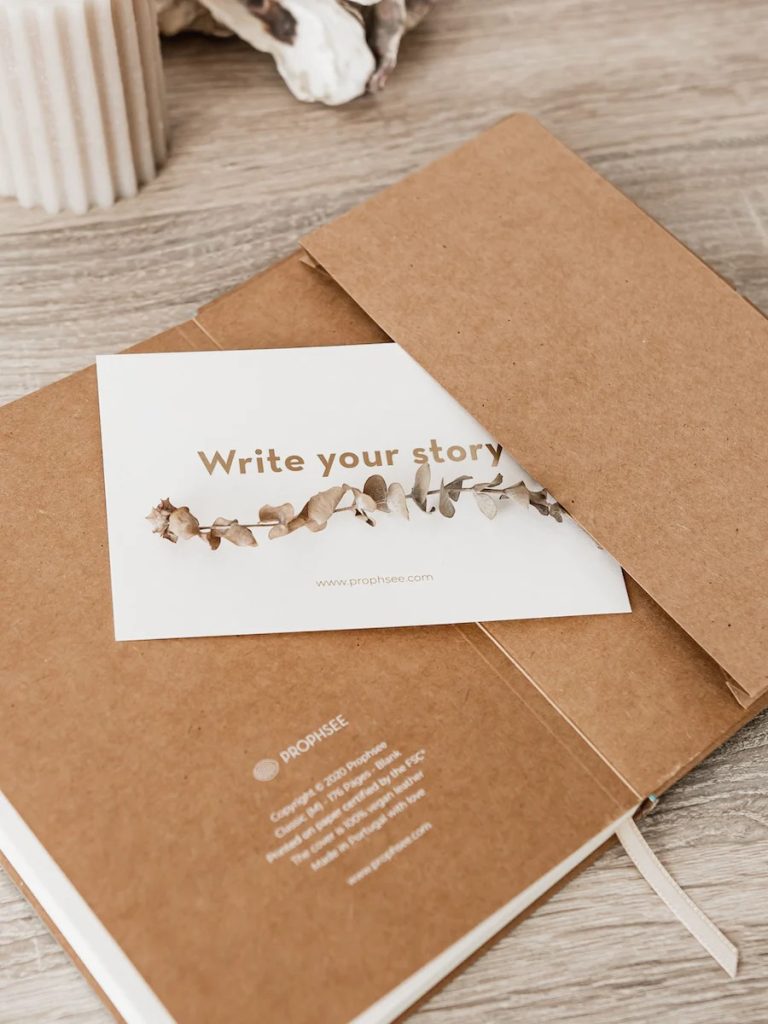 Are you a passionate writer? Or do you like to scribble your thoughts daily in your diary? Whatever form of writing it might be, do you want to be reminded of penning down your everyday story? This neutral aesthetic book wallpaper on your iPhone home screen will send you gentle reminders to compose your ideas daily. You would love the "Write your story" card tucked into the book cover. Why not begin today?
6. Fruity Fragrance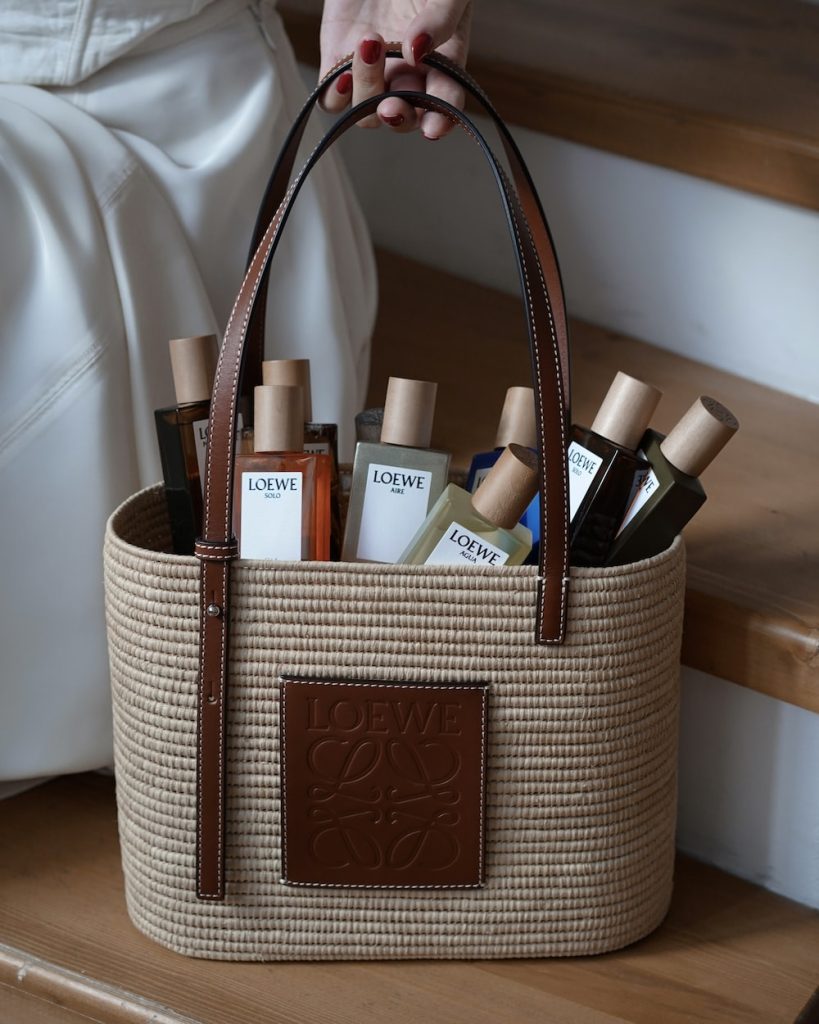 Women can never have enough toiletries! The fruity, citrusy smells, some of them reminding you of cherry blossoms and the others taking you back to the world of woody aromatics. If your love for fragrances is never ending, here is a unique,minimalist, neutral wallpaper for your iPhone lock screen.
7. Wildflower Art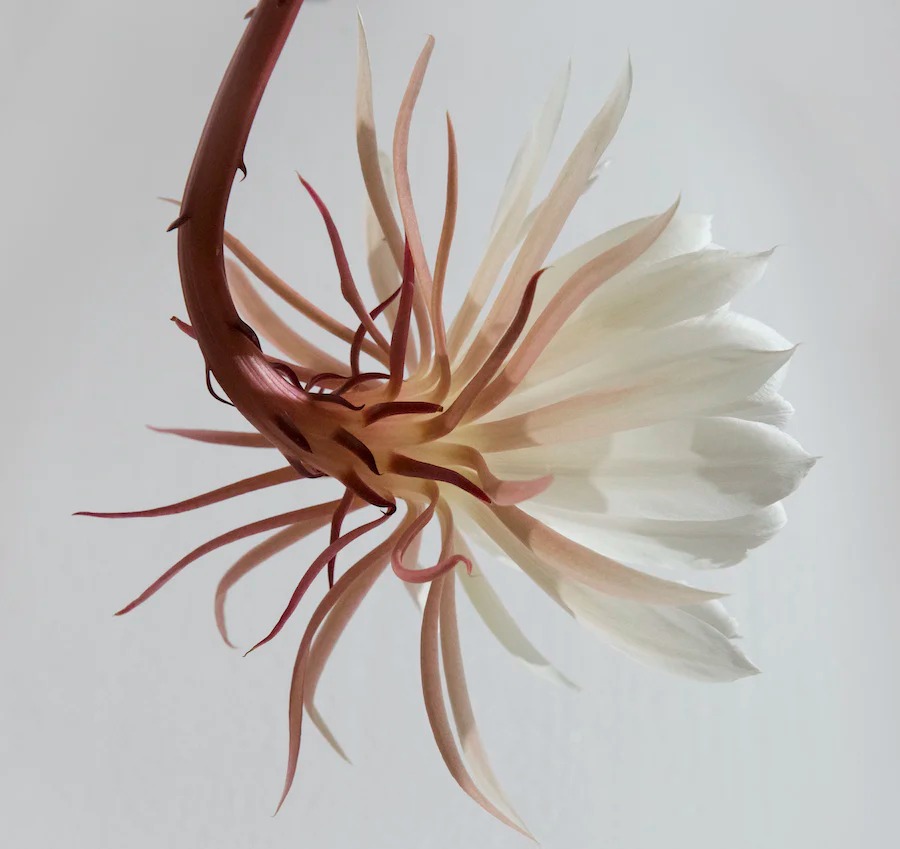 Wildflowers are wallpaper quintessential! Minimalism and the balance of neutral shades in the above wallpaper is an excellent combinations of nature and elegance. This particular one speaks magnitudes about your warm, earthy character—the personality that you hide in the hustling chaos of everyday life.
8. Door to Your Dreams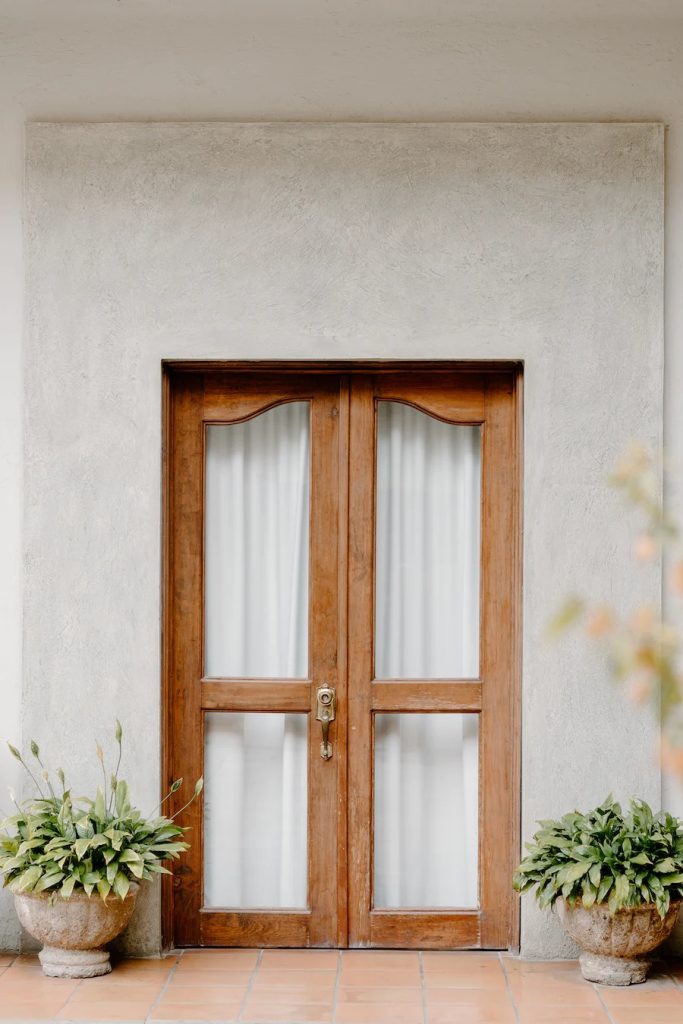 A minimalist, neutral wallpaper for your iPhone that reminds you of the entrance of your dream home. Or, the ocean of opportunities behind the door, waiting for you to open it! The above one is a simple wallpaper, yet a powerful reminder to take the leap of faith and venture into the unknown. Awaken your curious mind to imagine what might lie behind that door!
9. Plant Babies
The beauty of dried flowers and leaves is another classic minimalist wallpaper. Earthy tones and soil energy reminds us of the cycle of life and death. The never-ending beauty remains intact even when the greens have faded away from the veins of a fresh leaf. These wallpapers tell stories soothing to our souls.
10. Cherry Blossom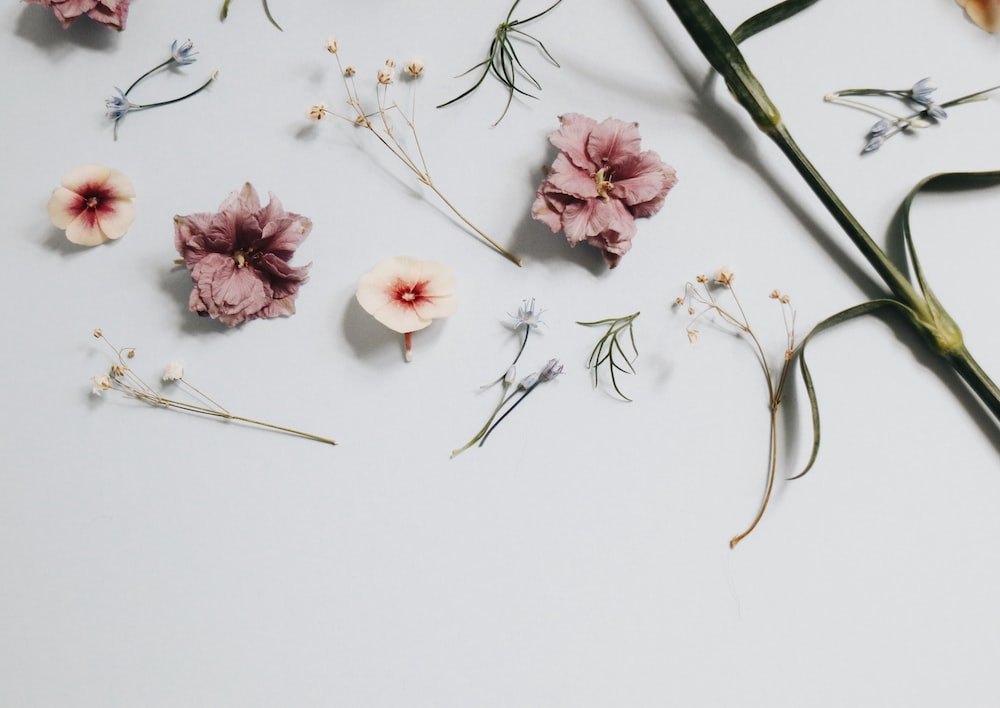 Do you love flowers? Roses, Calendula, Peonies, Lavender, Jasmin, and Tulips. The options are never-ending. In the above wallpaper, nude pinks, hints of yellow, and a green stick add freshness. Everything is laid out on a beautiful muted blue backdrop. The wallpaper reminds me of the quiet spring season. The morning breeze brings the sweet smell of peonies and primrose. It is a clean, happy, and fresh minimalist neutral wallpaper for your iPhone.
11. Chai Latte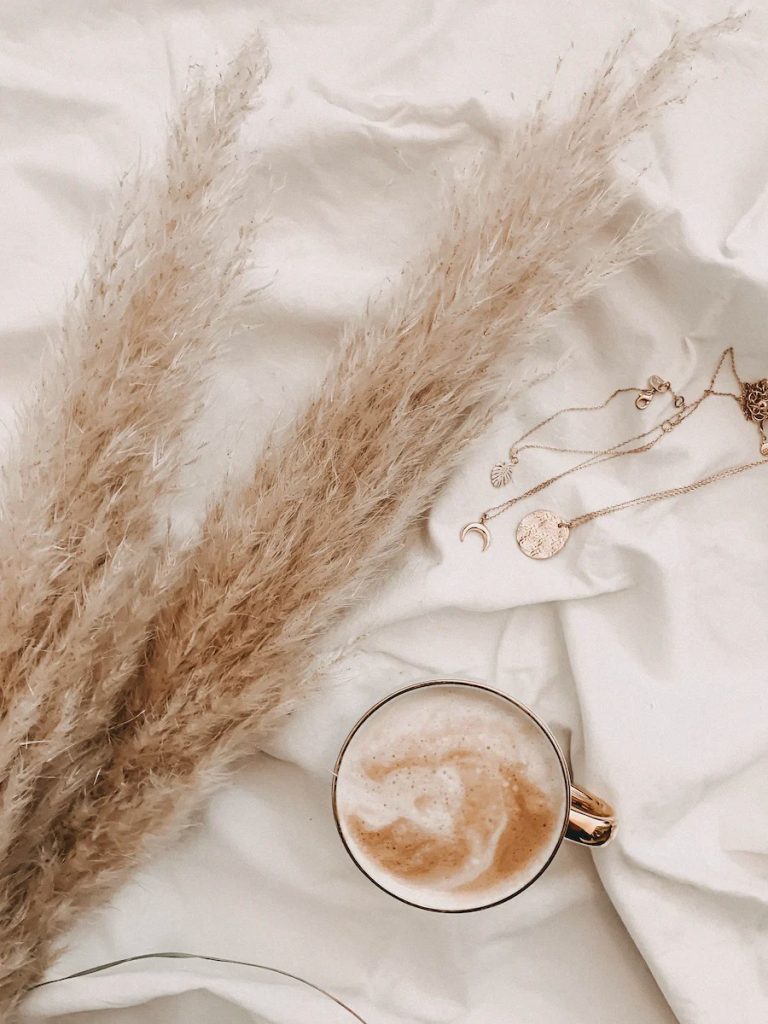 Similar to how a strong cup of black coffee gets you all set to face your Monday blues. This minimalist neutral wallpaper for your iPhone screams energy and elegance. Coffee lovers, can you smell the sweet aroma already? A wallpaper that reminds you to fight away stress with a steaming cup of cappuccino.
12. Wallflower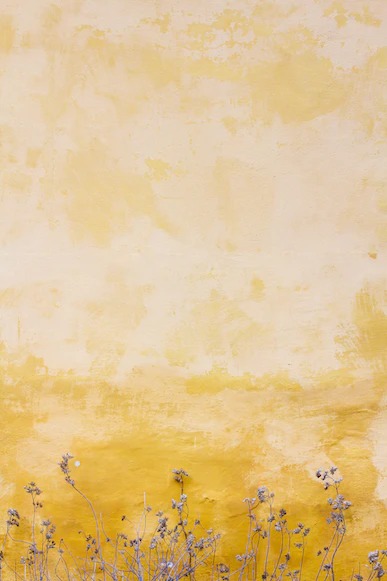 Lavender-like wildflowers are growing against a huge wall. Simple, that is it! Neutral shades of warm yellow and a hit of purple crawl up to create a spacious, vibrant backdrop for your iPhone. You can personalize the wallpaper by adding your favorite quote to it. Still, a beautiful, minimalist neutral wallpaper for your iPhone awaits.
13. Captivating Color Block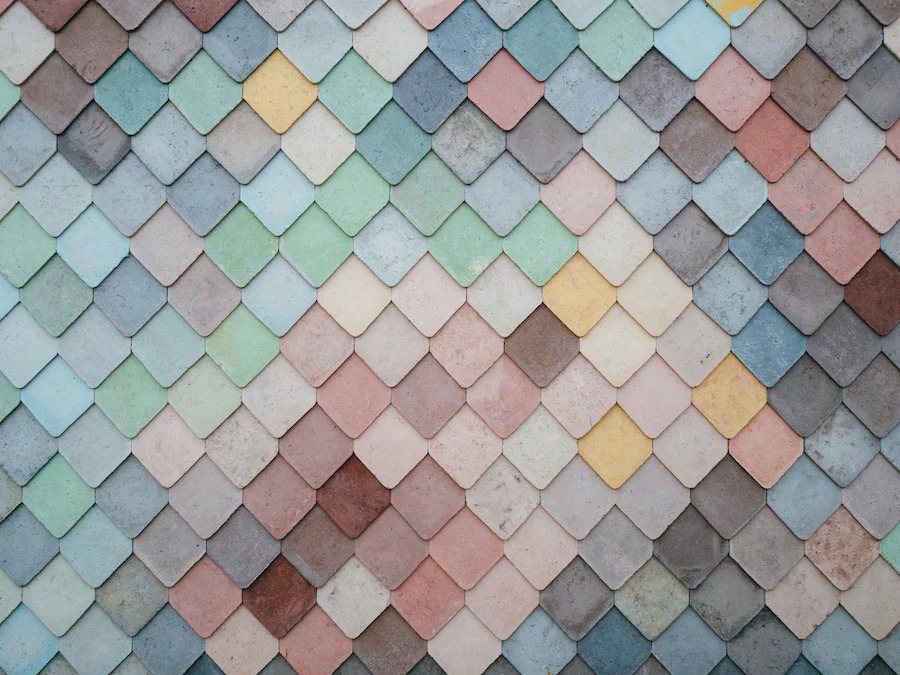 The screen is full of multiple pastels and neutral shades. The beautiful playfulness of cool and warm colors coasts on this wallpaper. This muted aesthetic is currently trending all over social media. Why not add the same vibe to your iPhone wallpaper? If you are someone who loves muted color palettes, this wallpaper is perfect for your iPhone home screen.
14. My Sky is Pink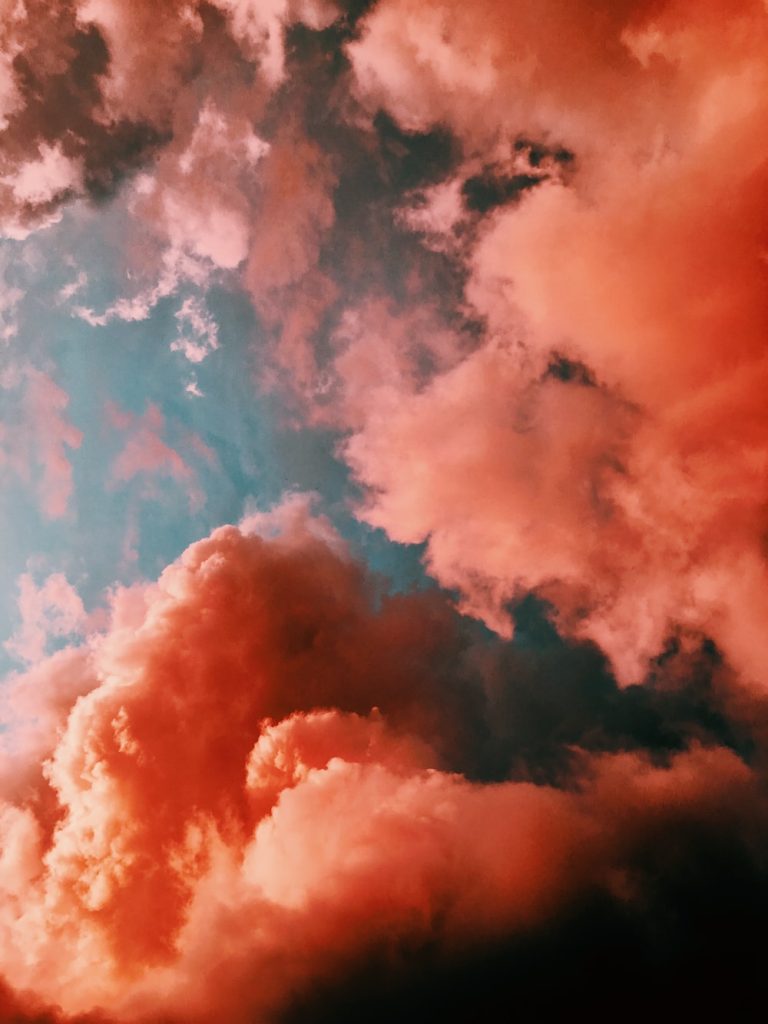 Remember floating through the depths of pink clouds in your slumber last night? Yes! This aesthetic wallpaper of warm pink and orange clouds is designed straight from someone's midnight dream. A minimalist, neutral wallpaper for the iPhone that creates room for creative imagination. If you are a stargazer and love the mysteries of the vast sky, this is the wallpaper for you.
15. Moon Night Saga
It is a clear summer sky. The full moon is playing hide and seek through the cracks of drifting cotton clouds. You are listening to a romantic playlist on your iPhone, thinking about your high school sweetheart. It is a wholesome vibe! This full-moon minimalist neutral wallpaper adds the much-needed romantic vibe to your iPhone. This wallpaper was curated especially for hopeless romantics like myself.
16. Purr Baby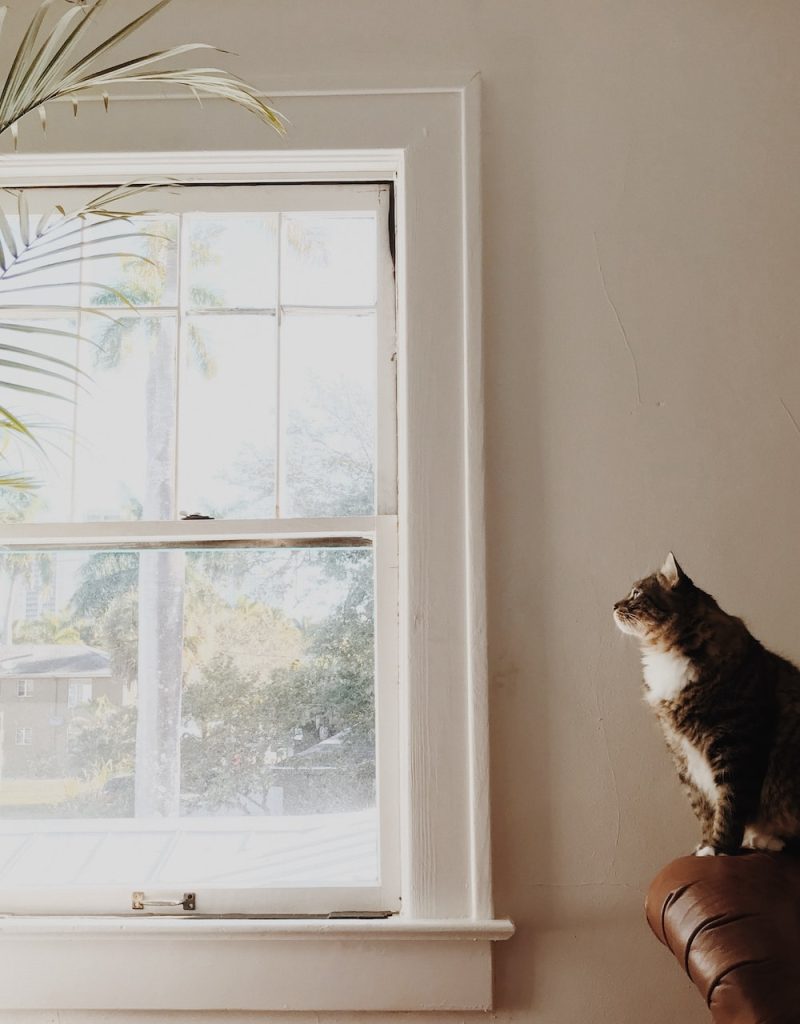 We all love our paw-some friends. How soothing and therapeutic would life be if we were permitted to take Meow to the office? However, until our corporations become paw-friendly, here is a beautiful wallpaper to remind you of your little friend at home. Maybe, this will motivate you to finish your task quickly and get back home to your cuddle buddy.
17. Leap of Faith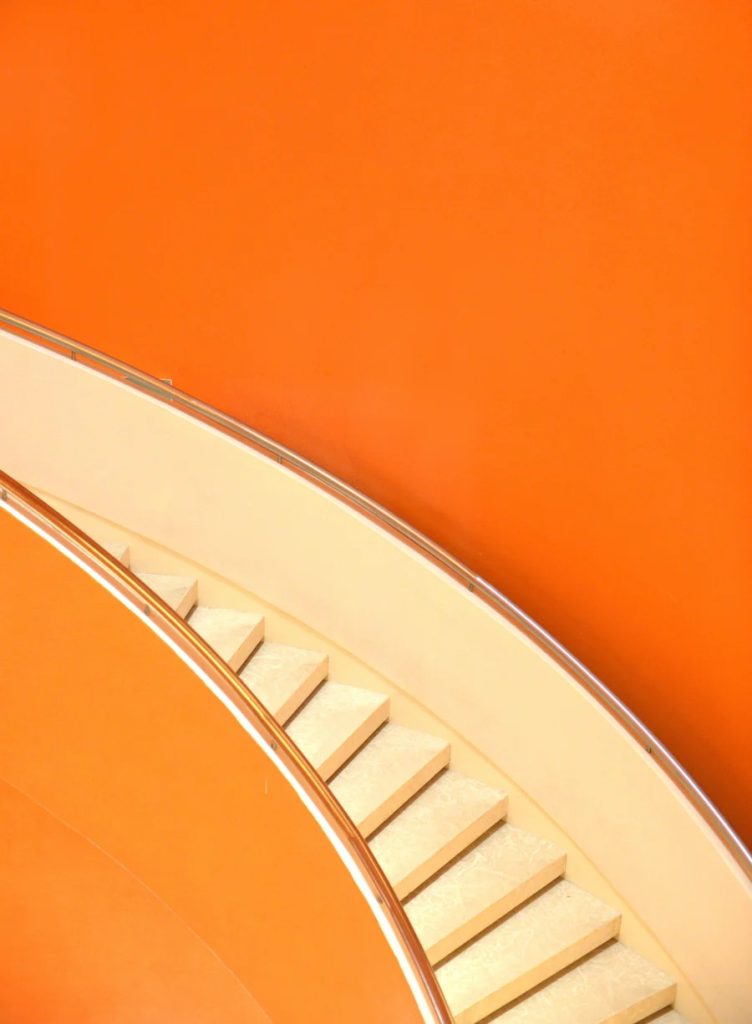 Are you struggling to take a step toward your dream career? Do you need a surge of creative energy? Or want to add vibrancy to your iPhone theme? The wallpaper caters to all three of the above requirements. Reminding you to take one step at a time and adding a splash of zing to your mood, the warm orange shade and minimalist nature make this a unique wallpaper for your iPhone.
18. Fading Out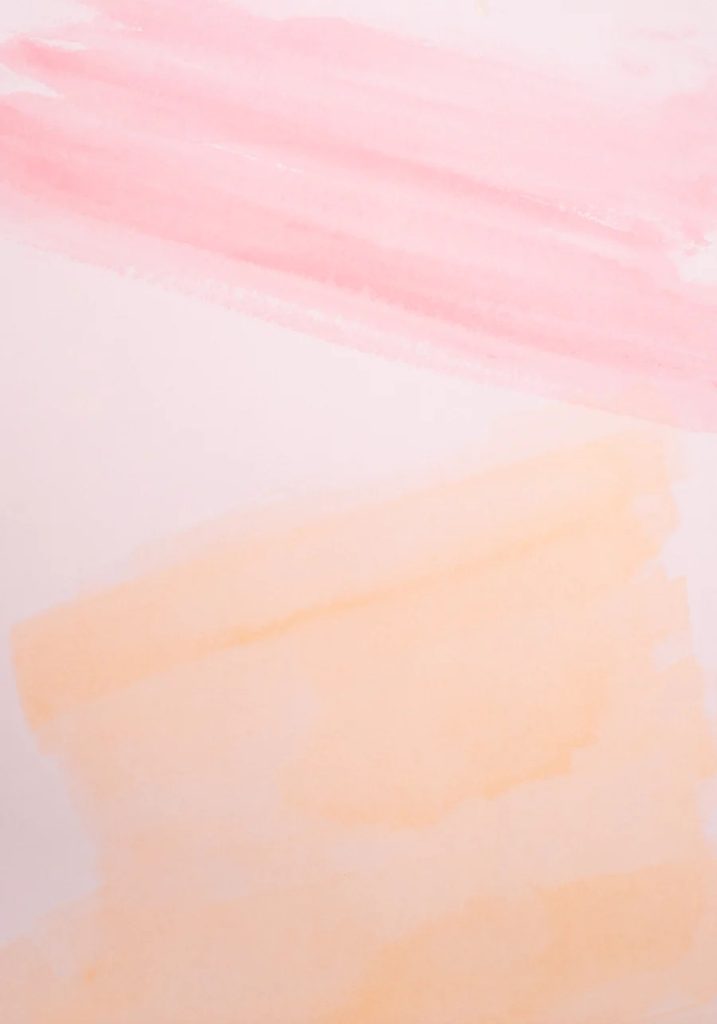 Are you a fan of muted solid-color wallpapers? Simple, elegant, warm earthy tones and nothing else to take away the minimalist essence of it. This particular wallpaper is a mix of warm pinks. Aesthetically soothing to the eyes, it creates a clean slate for your app notifications and messages. This wallpaper is the right fit for the minimalist needs of your iPhone lock screen.
Where to Find Free Minimalist Aesthetic Wallpapers for iPhone?
Wallpapers play a crucial role in setting the theme and tone of our beloved gadgets. Did you love the beautiful, neutral aesthetic wallpapers listed above? If yes, plenty of similar wallpapers are waiting for you to explore. One can easily download these minimalist neutral wallpaper for your iPhone free of charge for the below-listed apps.
Unsplash: Unsplash is my personal favorite when it comes to minimalist, neutral wallpapers for my iPhone. The huge collection of aesthetic wallpaper allows you to find yours free of charge.
Backdrops: Create your account on Backdrops using your iPhone and create a custom collection of your favoriteminimalist neutral wallpapers for your iPhone. You can download these wallpapers and use them whenever you want.
Zedge: This app hires professional artists to custom-create your favorite wallpapers. Zedge reads and understands your preference and then suggests pleasing wallpapers. The app has several paid services. However, they offer enough free wallpapers for your iPhone.
Vellum: Vellum has a comparatively smaller but unique plethora of wallpapers for your iPhone. This one application is iPhone owners' most treasured. Check out their collection. You might end up finding the best wallpaper for your iPhone.
Wallcraft: Famous for all sorts of illustration wallpapers, Wallcraft is full of unique iPhone backdrops. Name the type of wallpaper you will love for your iPhone, and Wallcraft has it ready.
Summing It Up
All in all, browse through these applications and find the most suitable minimalist and neutral wallpaper for your iPhone. Speak volumes about yourself and add character to your iPhone with the help of stunning neutral shades.
Books, quotes, cats, flower vases, interiors, sky, stars, clouds, flowers the options are endless. Minimalist neutral wallpapers are soothing to the eyes and peaceful to the soul. Why not use it and transform the vibe of your iPhone?
You can select any aesthetic that you relate to. Or choose from the neutral tints and color plays in a certain wallpaper. You can also pick an aesthetically pleasing neutral wallpaper for your iPhone to create a clean backdrop for frequent pop-up notifications. Your choices are infinite.
Let us know which one you loved the most!