Looking for mother's day crafts for toddlers? Do you have kids who love to make crafts with their hands? Do you want to teach them the value of a handmade gift?
Check out these sweet crafts that children can indulge in and show their creativity through, all while letting their mother know their love.
Finding crafts for children to involve their minds and heart will help them grow their creativity and think in new ways, making them innovative from a young age.
Mother's Day gifts are a great way to get the kids off of electronic devices and put their minds to work.
Keeping children busy may be hard, but with these simple crafts, kids will love the chance to create something new, and all you may need might be recyclable materials, such as paper towel rolls, paper, and old water bottles.
These DIY mother's day crafts for toddlers may also help kids learn how to reuse, recycle, and renew different materials, allowing the kids to grow in resourcefulness.
Mother's Day Crafts for Toddlers
1. Photo Frames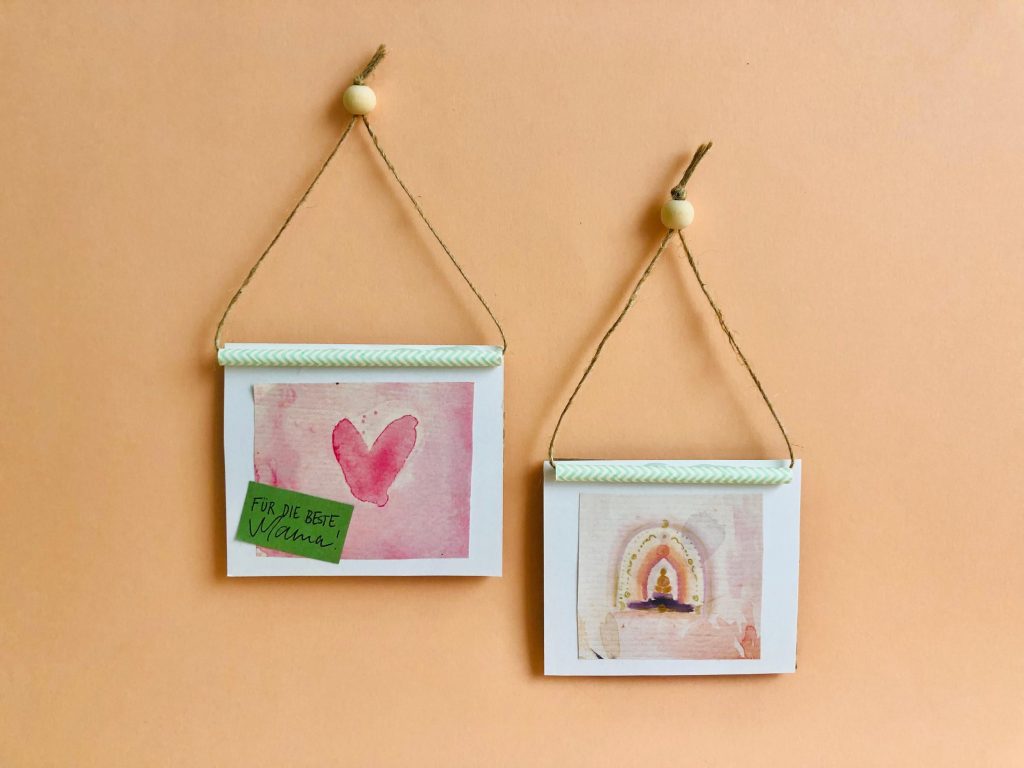 Since memories are for keeping, what could be better than a handmade photo frame? A simple cardboard card can be cut out as a rectangle according to the size of the photo to be inserted.
For the frame, either a thin cardboard outline can be cut out, or four wooden bars can be glued into a rectangular frame, if available.
After pasting the frame onto the support, kids can decorate the frame using colored pen caps or straws by cutting them to varying lengths.
Then paste them in an arrangement on the frame such that the wood is no longer visible. A thin coat of adhesive sealer can be applied to ensure adhesion.
2. Paper-Mâché Vases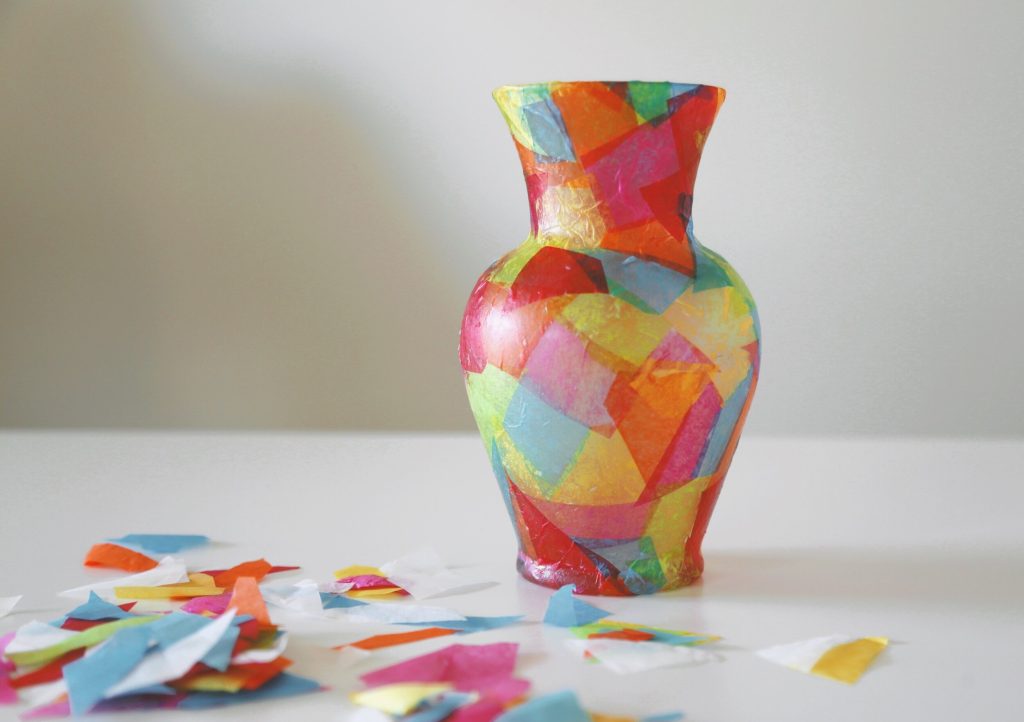 A vase or large bowl of flowers may be a great idea for mothers who like to see a pretty accessory on their dining table.
For this, a real bowl can be used to mold one from paper-mâché, but a balloon may also be sufficient. Kids can blow up two balloons, one larger than the other, and use white craft paper with a thick flour-water mixture to soak the paper into.
Then, the balloons are covered with strips or patches of paper except for the bottom third, which is uncovered. The balloons are left to dry, then popped and removed.
Depending on how strong the structure is, a vase can be set inside and filled with water, and flowers can be placed, or for weaker bowls, plastic flowers can be placed.
Flower Craft Kit is available online, which lets kids from ages 4-8 decorate vases using their creativity.
3. Natural Bookmarks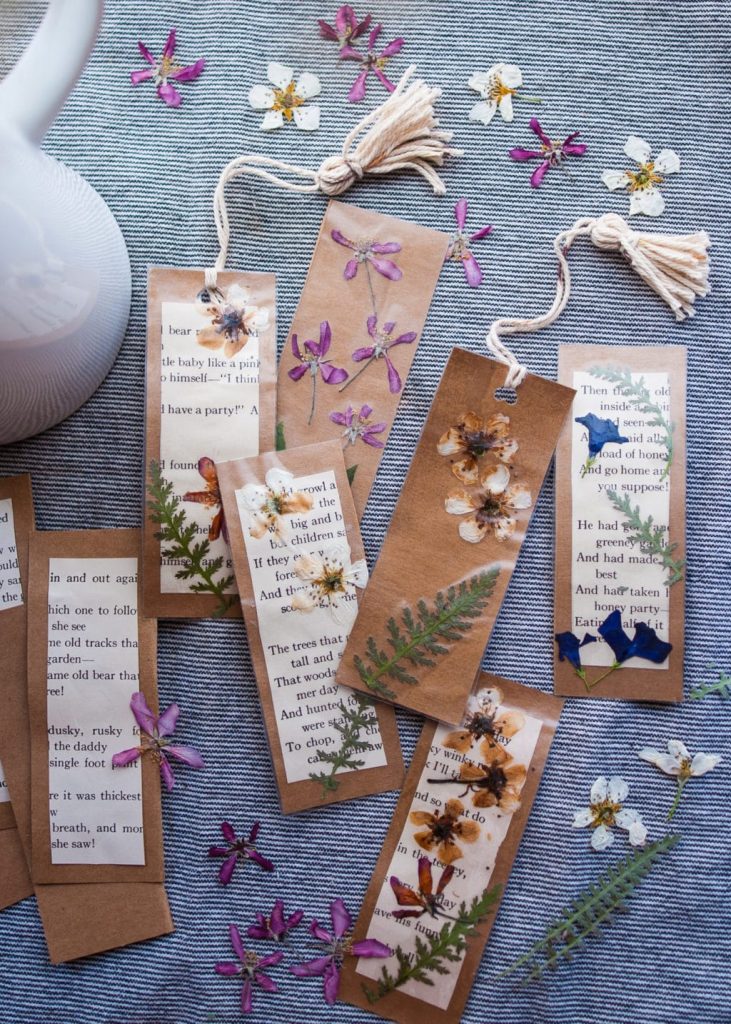 For children who are into the outdoors and love to bring nature into their creations, these bookmarks will be a win. Brown cardboard or cardstock can be obtained online at low prices and used.
Then, kids can collect small flowers and leaves, then dry them. After that, they can cut the cardboard or cardstock into strips and press them onto the dried leaves, which will create bookmarks perfect for nature-loving mothers to save their pages while reading.
Some flowers may be imprinted better upon slight dampness. The bookmarks can also be made by drawing similar designs onto the cardstock and coloring them using markers or colored pencils.
4. Makeshift Bird Feeder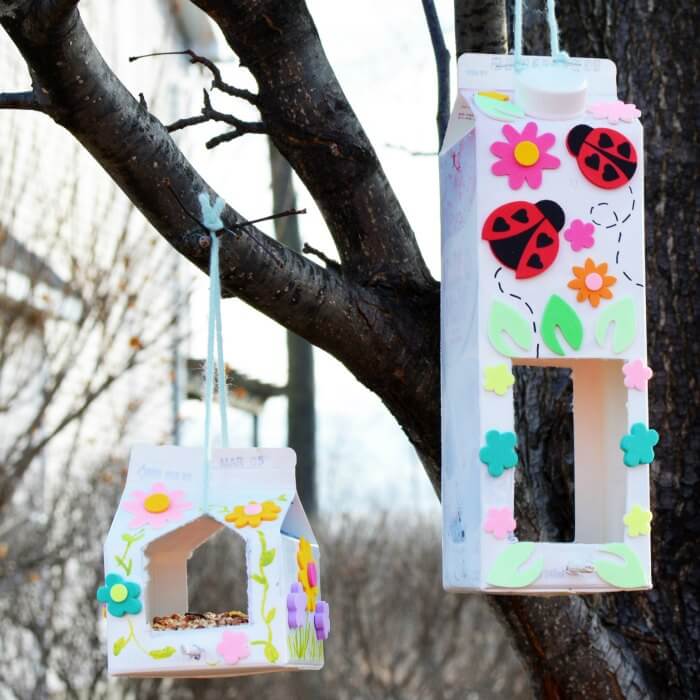 This interactive invention can be made in different sizes, depending on the choice of the child. A paper towel roll can be used by cutting a hole at one edge and adding a cardboard lid at the end, then filling it with birdseed.
Larger bird feeders can be created by using a milk carton and creating a large rectangular hole on one side, then filling with birdseed or coating it on the side with peanut butter.
Children and their mothers can then watch for surprise visitors after hanging the bird feeder on the front porch. More complex birdfeeders can be constructed from wood using DIY kits, such as the SparkJump Premium Kit.
5. Tin Planters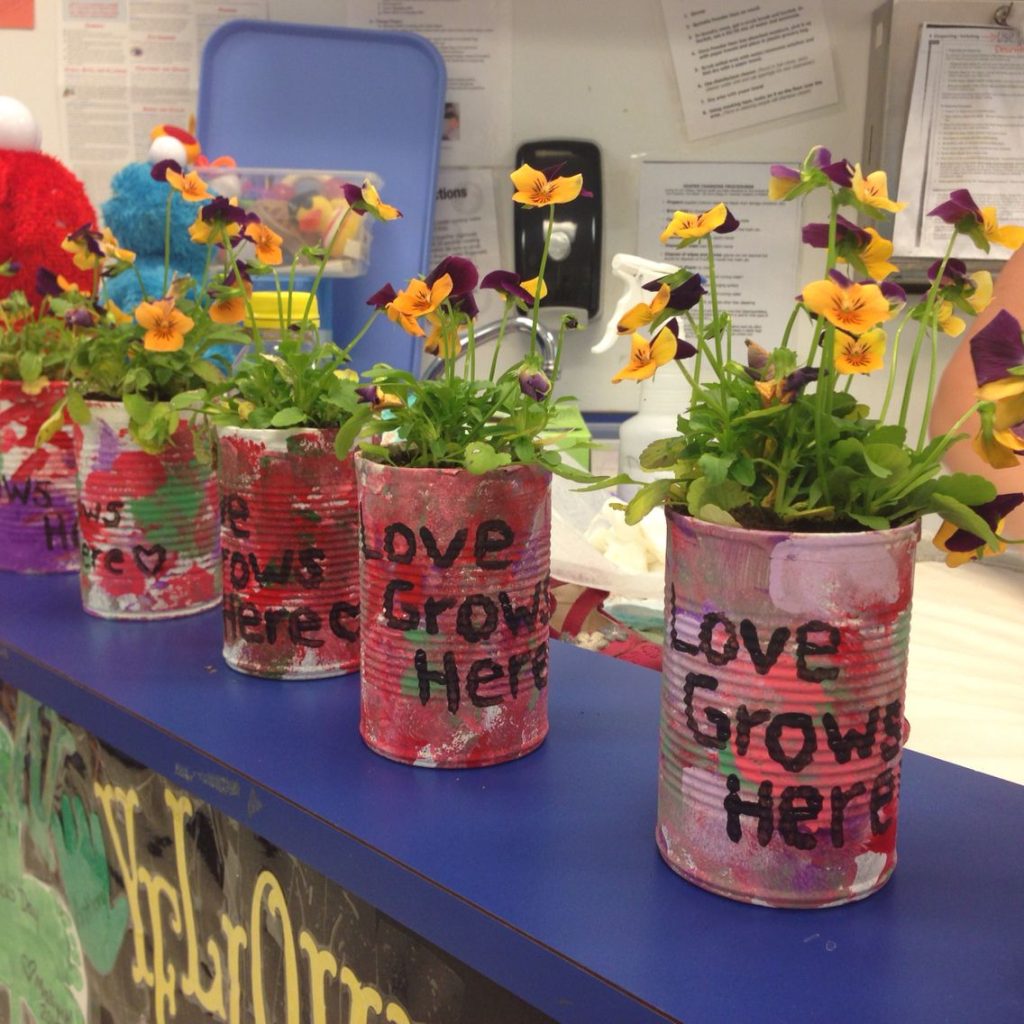 For children with a green thumb, a tin can planter may be a great way to show their mothers how they take care of a plant. Children will require a tin can with one side removed carefully and without sharp edges.
They can paint the outer can their favorite colors and even write a cute message for their mother, then fill the tin can halfway with dirt and plant seeds.
This gift can be presented as a sprout or as the planter itself. Planters can be easily created from cans of peas or metallic dishes that are not in use anymore.
6. Coin Purses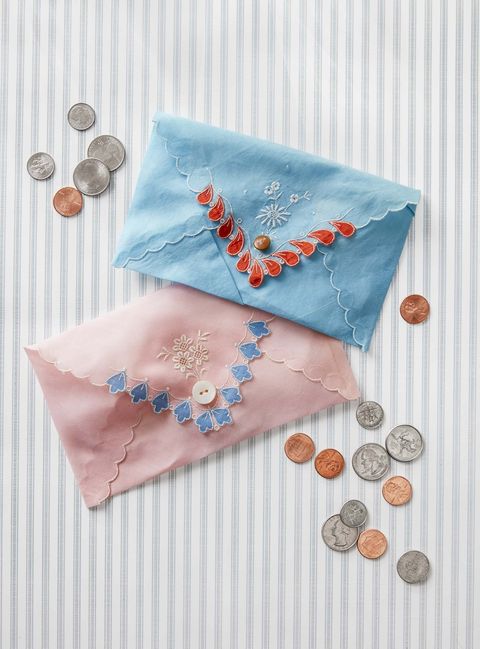 These creations can be created with a simple handkerchief or piece of old colored cloth.
After laying the cloth piece flat, one pointed end should be pointing upward, and the bottom point should be folded up to rest at the center of the fabric; then, the left and right points should be pulled toward the center to overlap slightly.
The edges of the folds can be attached to each other by using an adhesive or webbing, then a decorative button can be sewn onto the top flap to keep it closed. Old pieces of cloth or fabric can be used for the purses.
This mother's day crafts for toddlers is utilitarian and beautiful.
7. Decorated Mugs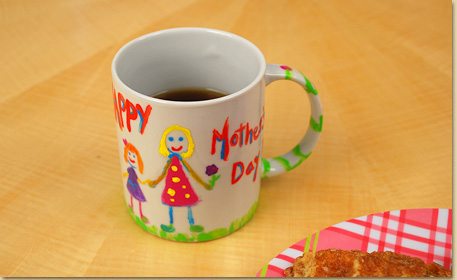 To gift a present for daily use, a white ceramic mug can be turned into a colorful masterpiece.
Using water-resistant paint, kids can paint a lovely scene of flowers or butterflies onto the mugs, or a marbling pattern can be created on the mug.
Edges and curves can be created with acrylic paints, and a number of colors can be used, as well as pipe cleaners which can be attached around edges to stand out on touch. Hoolerry offers kits for decorating ceramic mugs.
This mother's day crafts for toddlers will keep your kids engaged as this is a fun way to show love for their mother.
8. Sewing Organizer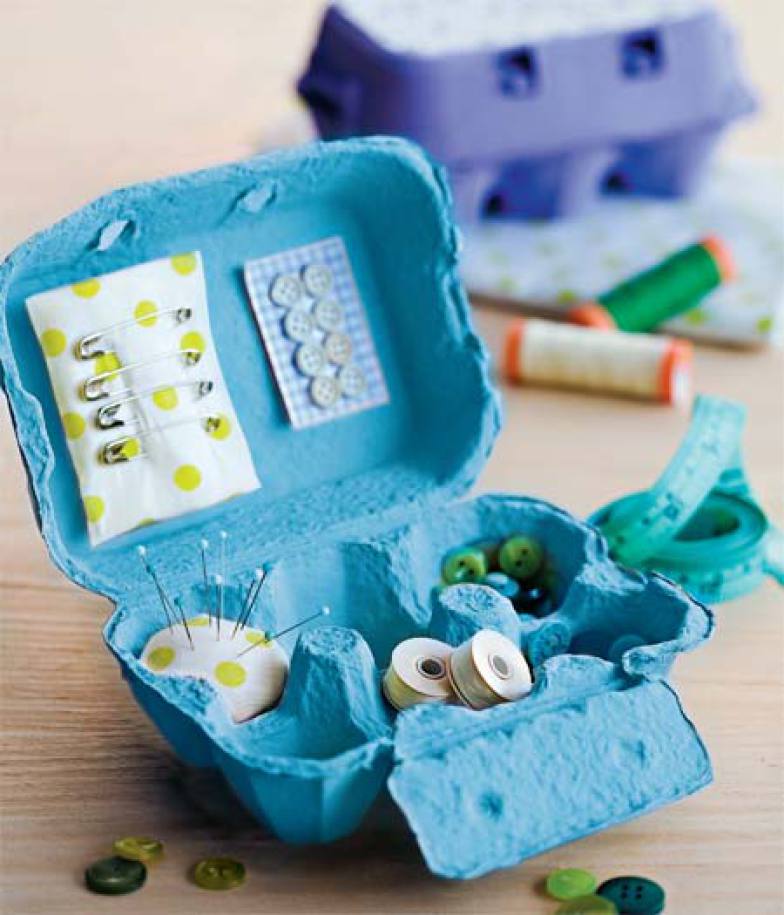 Using an empty egg carton can be a simple and unique way to organize buttons and safety pins in a recyclable way.
Another way is taking a tissue box and placing cardboard separators in such a way that enough compartments are created and can be glued in. The lid of the egg carton can be decorated using buttons or patterns.
Small boxes can be split using small cushion-like portions of cotton as depressions to surround different pins or buttons. Tiny cups can also be glued into the box and used to sort out sewing accessories as well.
9. Beaded Jewelry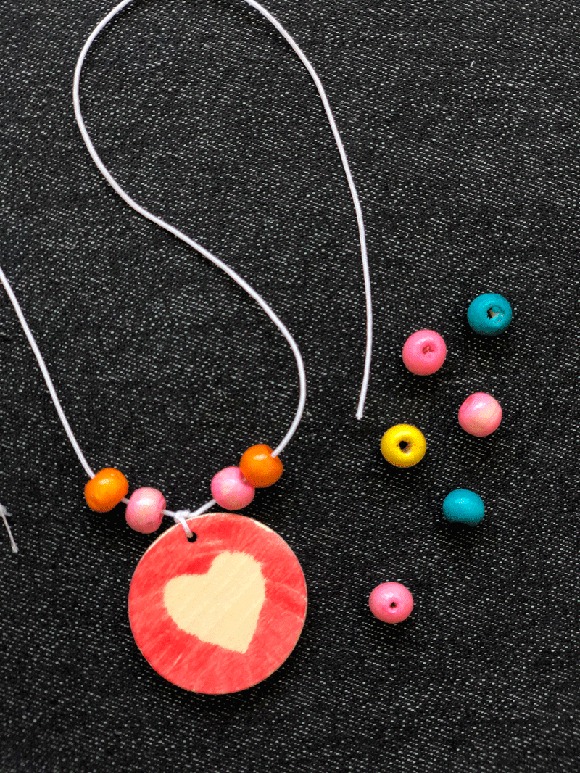 For children who love wearable gifts, beaded necklaces can be an ideal choice as they are customizable in color and patterns with the option of beaded bracelets to match, all at lower costs, using a simple piece of yarn.
The necklace or bracelet can also have a small embellishment to resemble a pendant using a small link, including animals or flowers. A number of DIY kits are offered online for making beaded bracelets, necklaces, and other creative pieces for wearing on a daily basis with customizable colors.
10. Coffee Filter Bouquet
Using multiple thin coffee filters, cutting them into similar curved designs can create several layers, and adding a couple of drops of watercolor paint using an eye dropper is sufficient to create colorful gradients which can be attached at the center to pipe cleaners and kept in a bowl or vase as flowers.
Different color combinations can offer eye-catching designs, and either simple pens or sticks can be used to attach the flower-like bunch in place of a pipe cleaner.
11. Gift Jars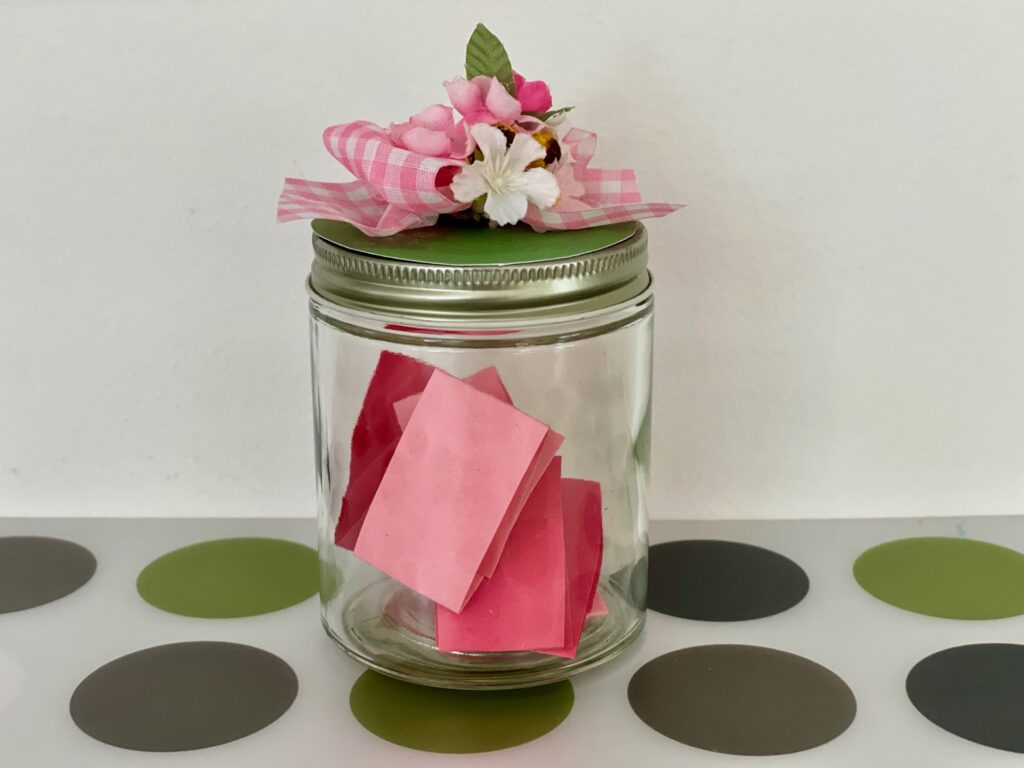 For kids with more thoughtful ways of showing their love, gift jars may be the perfect choice. All that they need is a glass or plastic jar and some paper.
Using normal or colorful paper, children can write their favorite things about their mothers, roll them up, and add them to the jar till it is full.
They can include quotes, inspiring messages, or simple comments about what they love about their mothers. Gift jars can be decorated on the outside and on the lid.
If you are looking for a jar, mason jars may be a good option online at highly affordable prices.
12. Clay Creations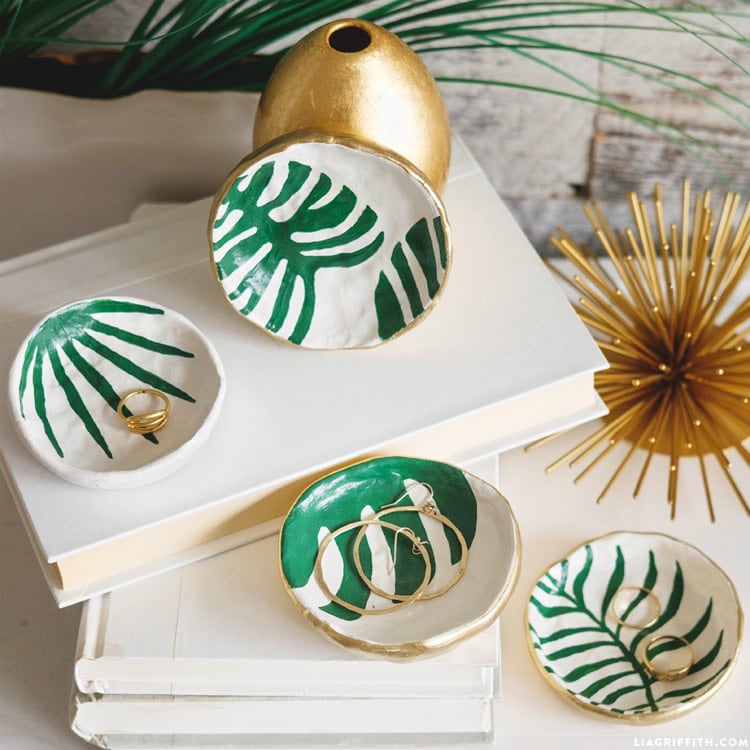 Using common children's clay, kids can mold unique creations, including a miniature cup for holding pins and tacks or even vases if larger amounts of clay are available.
The process gets the creative juices in their minds running, and their hands are busy with concentration.
A number of clays dry and harden simply upon exposure to air, whereas others are more suitable for artists as they need to be baked, but these are able to be painted as they resemble ceramic after heating and are heavier.
When looking for kid-friendly clay, a large color assortment can be found in several products, and they are often non-toxic to make it safe for children.
13. Art in Action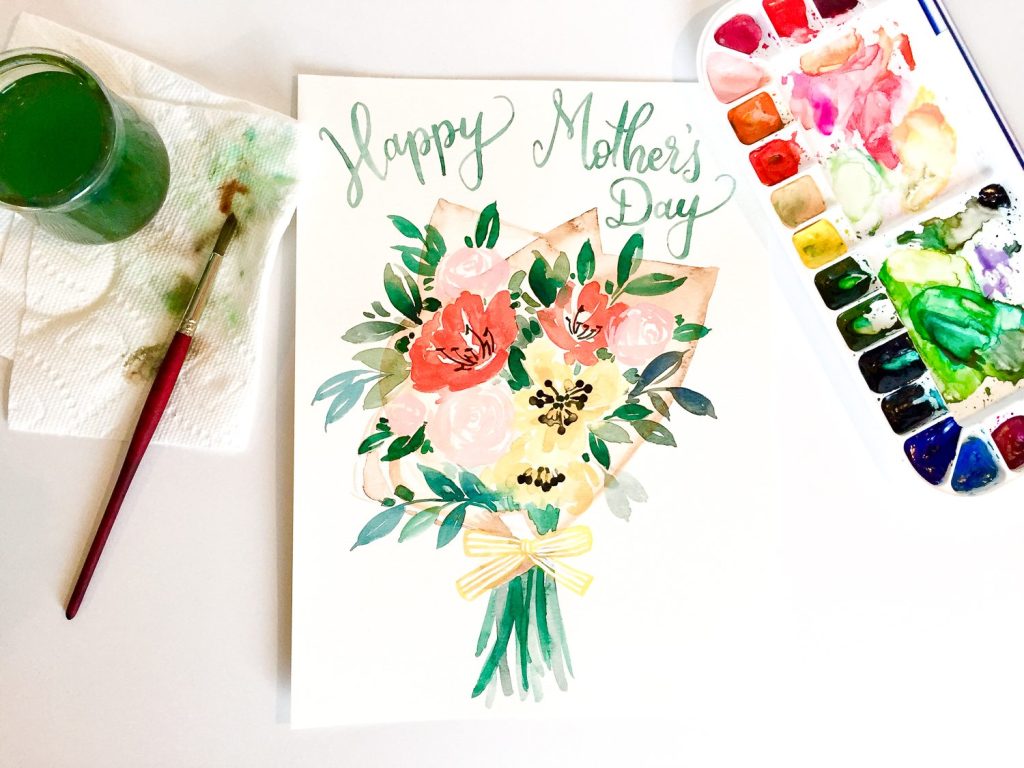 Watercolors may be enough for children to show their love. Kids can be inspired to draw or paint their favorite memories with their mother or other scenes meant to share the love.
Children can also incorporate their paintings into small picture books with their mothers and narrate to them on Mother's Day with enthusiasm.
Paintings can be gifted with a homemade photo frame, in a storybook, or even as a digital creation if the child is interested in digital art or animation.
Watercolors are easy to find at the local store, and look out for washable paint, which will make clean-up easier as well.
14. Custom Magnets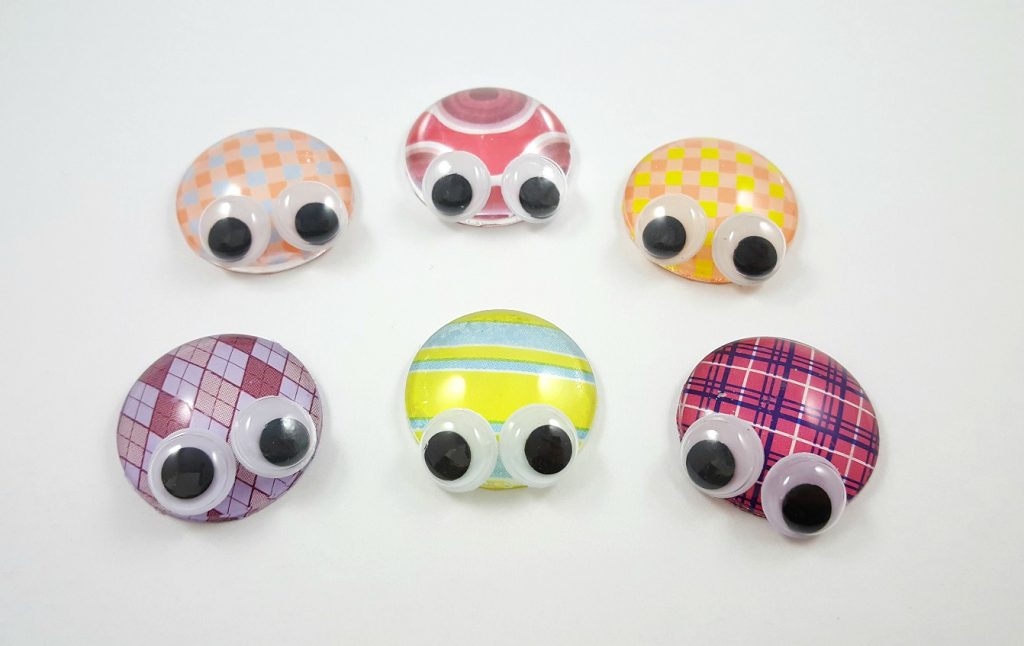 A lot of refrigerators at home are covered in photos and to-do lists, which means that magnets are always needed.
By cutting small pieces of felt and attaching buttons on top, plain magnets can be turned into small flowers or butterflies, which will add magic to the kitchen view.
Alphabet magnets are an option for inspiring younger siblings, but designs will go a long way to lighting the mood in the kitchen.
This can be done with alphabet magnets which kids can decorate with glitter or paint, black magnets by painting, or attaching goggle eyes as above.
15. Pretty Paperweights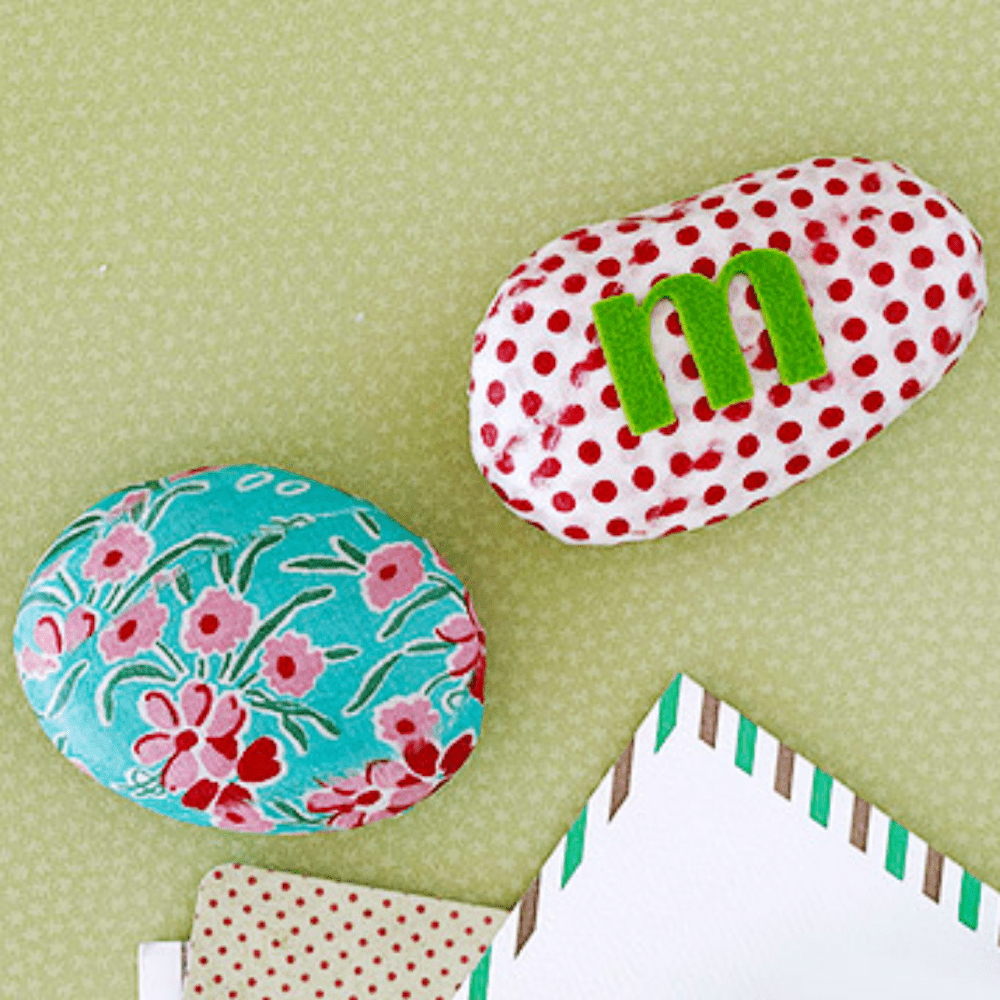 Several types of paperweights can make great gifts for Mother's Day. Children can custom any type of rock and help turn it into a special gift.
It can be as simple as choosing their favorite beach rock with a smooth, shiny surface if their mother is a beach lover, whereas other kids may decide to paint and decorate a normal stone to make it colorful and personalized for their mother.
Whether they use a rock or a plain paperweight, wrapping fabric or painting are ways to customize paperweights.
16. Designer Pins
Whether they are used to hold a ton of bills together or as a bookmark to save the page, these paperclips will make any Mother's Day much brighter.
All they need is construction paper in different colors cut in such a way that they create layers upon overlapping. The backs are glued to each other, and the last one is attached to the paperclip itself.
Stationery sets with paper clips of various colors can be used for this so that kids can come up with different combinations of clips and flowers.
17. Photo Exhibition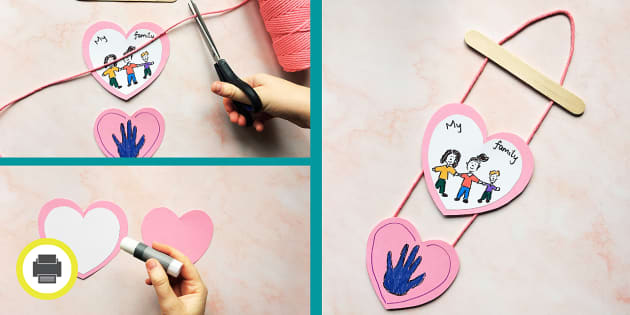 With a handful of clothespins and long pieces of thread or twine, it can be easy to gift a collection of memories to mothers by including their favorite photos, new art, and anything else that reminds them of the special moments, all in one place.
The exhibition can feature any number of pieces that the child can think of and mix the old with the new, making the gift both artistic and thoughtful.
There are wall decor accessories for photo display that offer the rope, and all you need to add are the photos, as they are used to decorate anywhere around the house.
18. Extra-Special Cards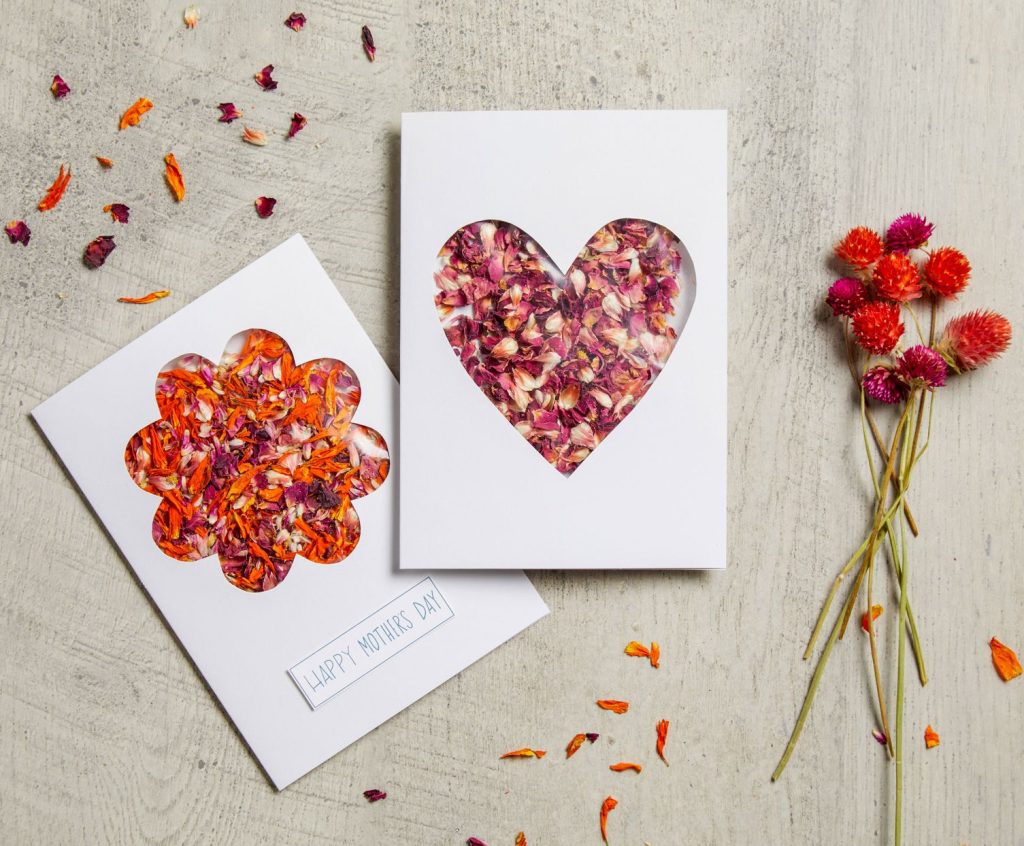 Instead of gifting a normal folded card, a 3-dimensional card can be made with flowers or butterflies cut from construction paper in different colors and sizes.
Attaching price tag-like extensions can double the card as a gift, as coupons can be presented with the greeting using a simple yarn attached through the punched hole in the paper.
Construction paper and real flower petals are only a couple of options for decorating a card creatively. There are some card-making kits that offer stickers, whereas others provide three-dimensionally folded card-making instructions.
Summing It Up
All in all, mother's day crafts for toddlers is a special way of showing one's love for their mother, and handmade presents go a long way in connecting children with their mothers.
And showing how much they care by channeling their creativity and artistic abilities, including hidden talents.
For children to thrive, let them choose the gift they find ideal and design it in the way they best see fit.
From constructing the gift to embellishing it, the kids are the bosses and are able to grow the ability to decide what goes where.
They may even add ideas of adding little features here and there, including buttons, ribbons, and other small additions which will jazz up the gift and make mom's day.
Make this Mother's Day a special one by getting children to engage themselves and show their love!