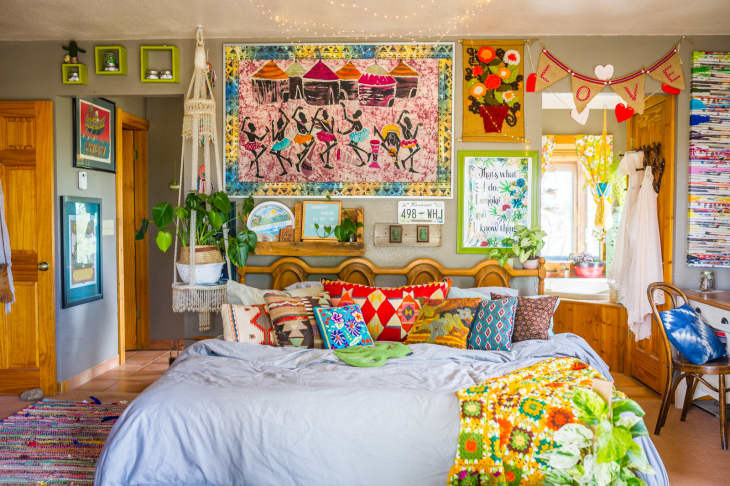 What strikes the mind when it is about "Bohemian"? Well, in literal terms, 'Bohemian' means unconventional. However, the true meaning encompasses the idea of being artistic, creative, imaginative, and innovative. In today's world, we all work at breakneck speed and give up the opportunity to connect with nature and inspirational art. Hence, many designers and decor experts prefer making the living spaces esthetically pleasing. That's where the idea of 'Bohemian Decor' unfolds.
Additionally, the bohemian decor is not limited to getting artifacts or designer products that are classy with multiple design patterns. It can also be any artwork inspired by you or from your surroundings. You can design your home or office with your favorite colors and shades.
Many go for unusual wallpaper for their bedroom walls. Some choose contrast shades to decorate their furniture. The basic idea behind bohemian decor is to make you feel connected to your space, be it your office or home.
How Did the Bohemian Idea Emerge?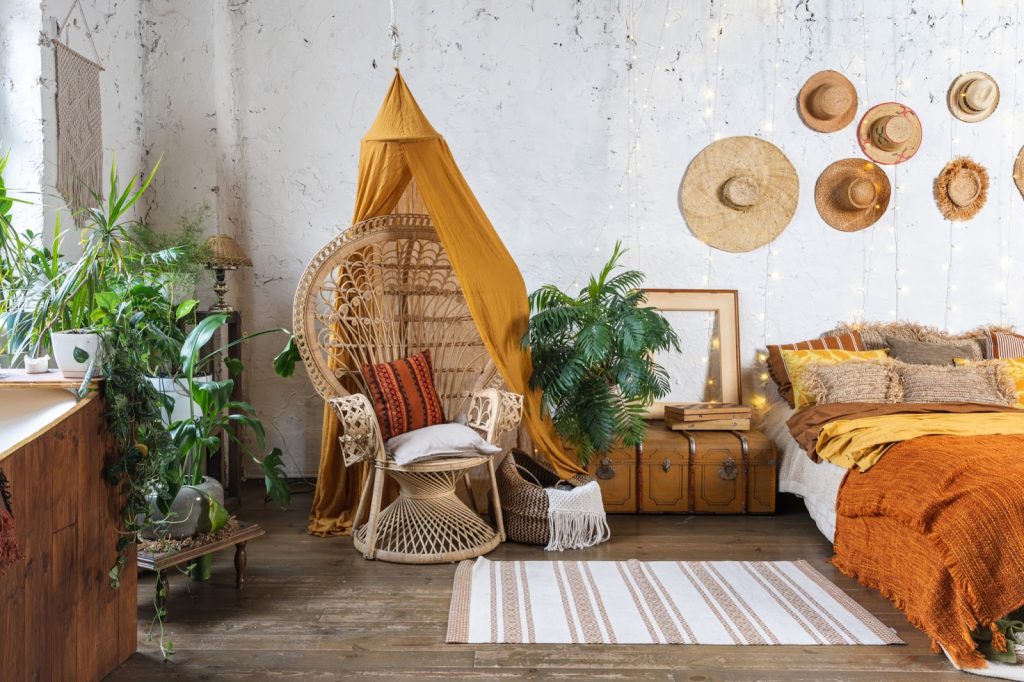 The bohemianism trend surfaced in the 19th century. It quickly caught the eyes of the Westerners as it had all distinctive ideas of lifestyle. The French were considered vagabonds and free-spirited people back then. They lived like everything that inspired their lives through art, peace, love, and care.
Their way of living was frugal and carefree, which intrigued the foreigners to adopt this unique lifestyle. Now, let's talk about incorporating bohemian decor style in interior designs. Ideally, bohemian may sound a bit outdated or not trendy at first, but in general, it is colorful, decorative, and way more dramatic than you can ever imagine. In fact, you have to let your imagination run wild to get that bohemian look. Many decor experts also call this interior designing idea the -boho style.
The Ultimate Guide for Choosing the Bohemian Decor Style
1. Macrame Swing
Knotted strings in different patterns and designs are called Macrame. You may wonder how a macrame swing will bring charm to my living space. But if you check out the unusual patterns of macrame swing, you will be delighted. Macrame swings may not look fancy to you upfront. But once you club them with cute throw pillows and a light mattress that complements your wall's shade, you will see an astounding difference in the looks of your living area.
Also, don't forget it gives an upscale, cozy feel once you enter your home.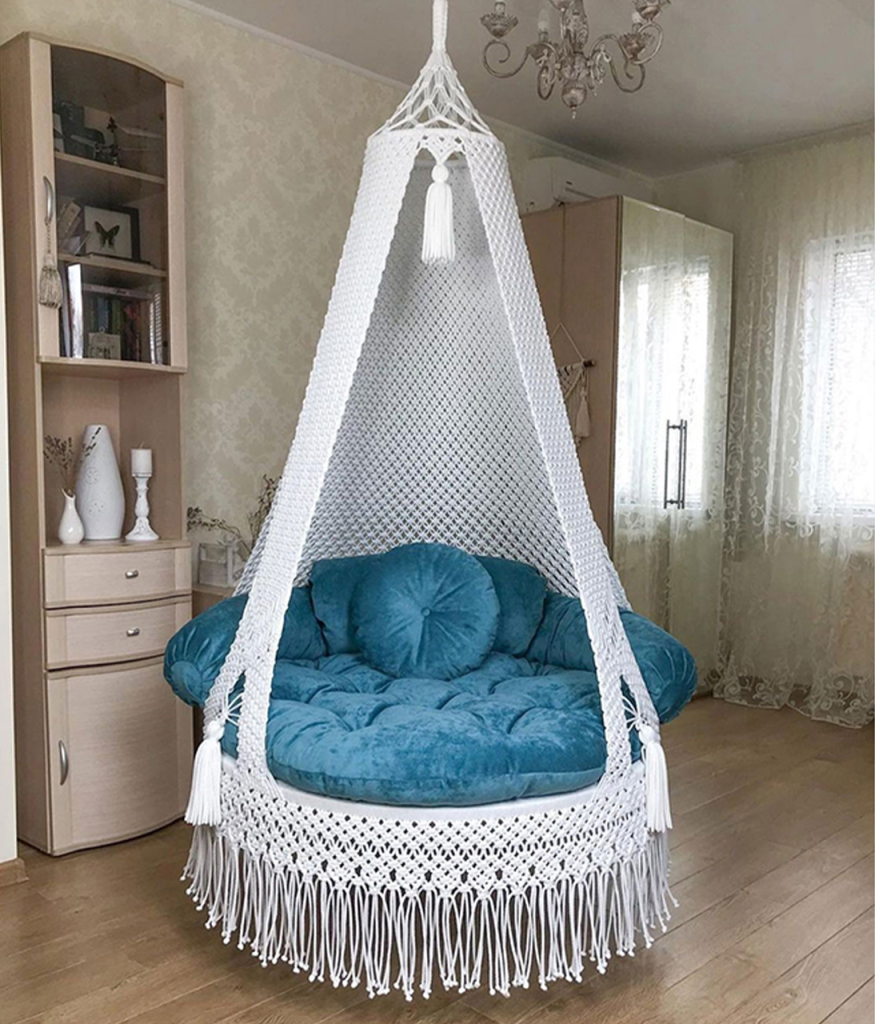 2. Vintage Rugs
The entrance to any place matters significantly, be it your workplace or home. If the appearance of your space is not pleasing enough, it will not make you want to return to that place again. So, vintage rugs play a monumental role in bohemian decor style to make your room appear delightful.
You may get vintage rugs at reasonable rates these days. Try to get some contrast-shaded rugs for different rooms. Similar shades may make your spaces look dull and monotonous.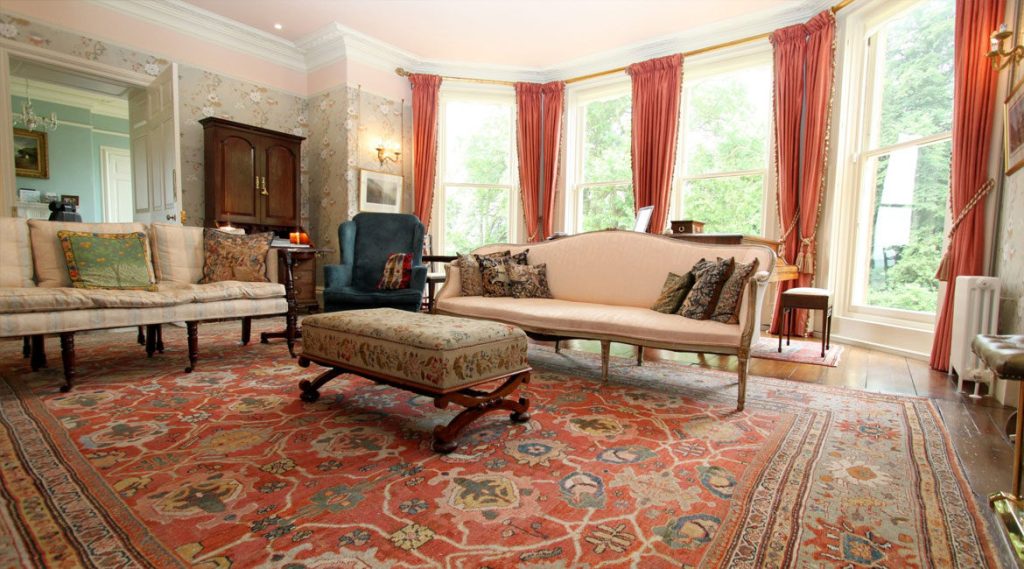 3. Mandala Wall Art
It is an ancient art that comprises designs of tiny dots and unique geometric patterns. The mandala art is well known in many parts of the world, but it gained popularity once this artwork was linked to the bohemian decor style. These days even schools teach students the creative art of mandala painting. You can find mandala art done on earthen pots, ceramic mugs, and wall paintings as well.
Mandala wall art is unconventional and gives a chic touch to your decor. That is what makes this art form a unique part of bohemian decor.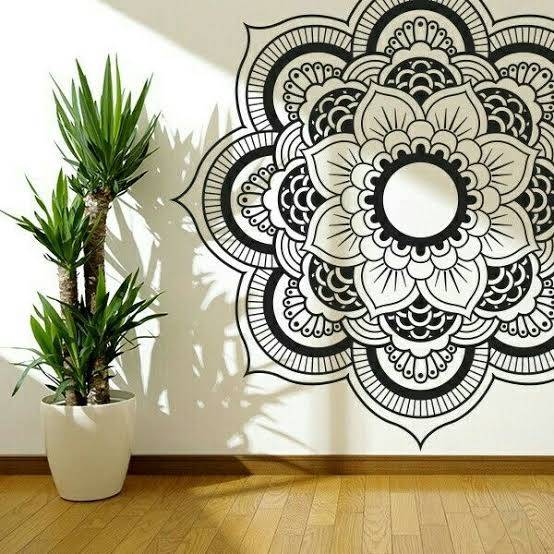 4. Shower Curtain Boho Style
Well, many people think they don't need anything fancy or decorative for their bathrooms. But ideally, everyone must get beautiful to their bathrooms for a more relaxed feeling. The shower area is the best place to unwind yourself. You get rid of all the negativity and dirt in the shower area. That has to be a place that should not only soothe your senses but also make you feel at a place where your soul lights up.
Certainly, a shower curtain will do the rounds when you decide to refurbish your space with the bohemian decor style.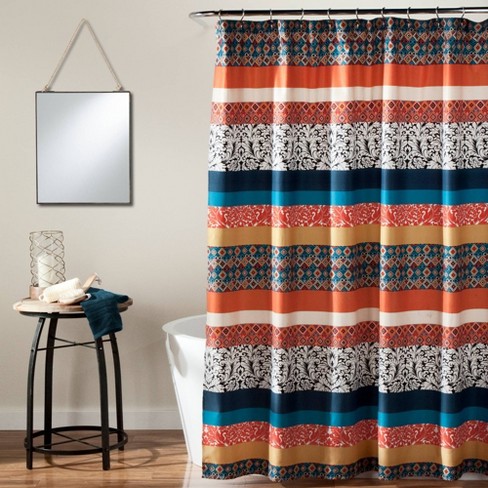 5. Boho Pillows
How can you miss out on having throw pillows in boho style? They are a must if you wish to infuse creativity and exclusivity in your interior decoration. You won't need a designer to decorate your room if you integrate the ideas of bohemian decor style.
Throw pillows and cushions in the boho style are cute and welcoming to the eyes of the beholder. Your friends and relatives will swamp you with compliments.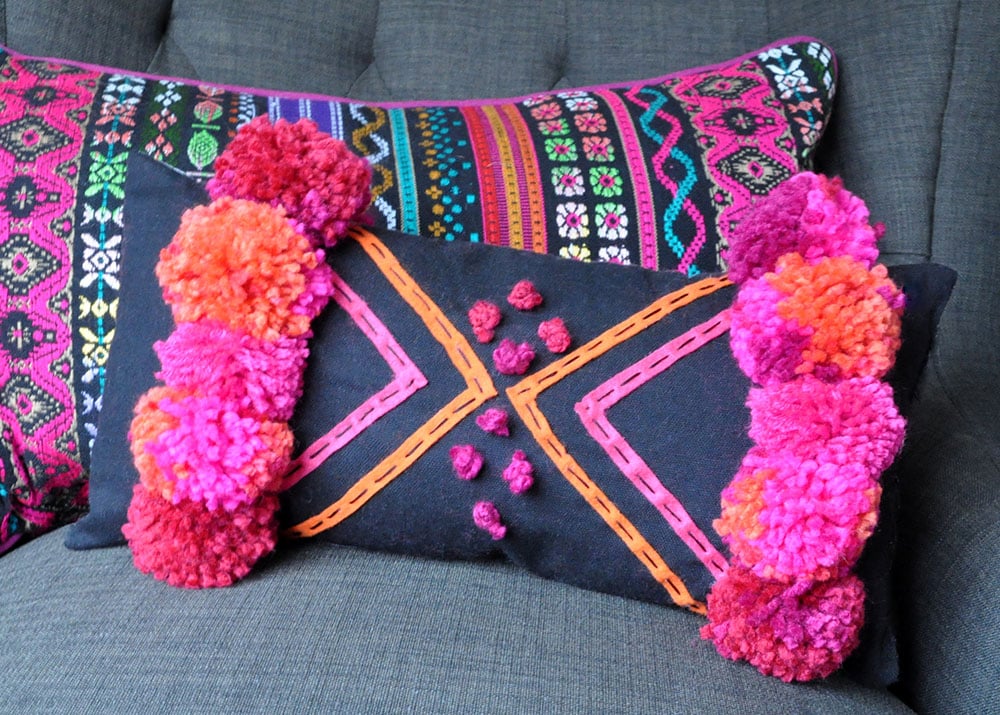 6. Bohemian Decor Lamps
The decor lamps are mostly handmade and are specifically designed to give your home and office space a versatile look. Not everyone has pleasing taste in terms of art and decor, but you can have an aesthetically designed room with these bohemian decor lamps.
Try getting these handmade lamps in different shapes and sizes to emphasize your artistic and innovative touch.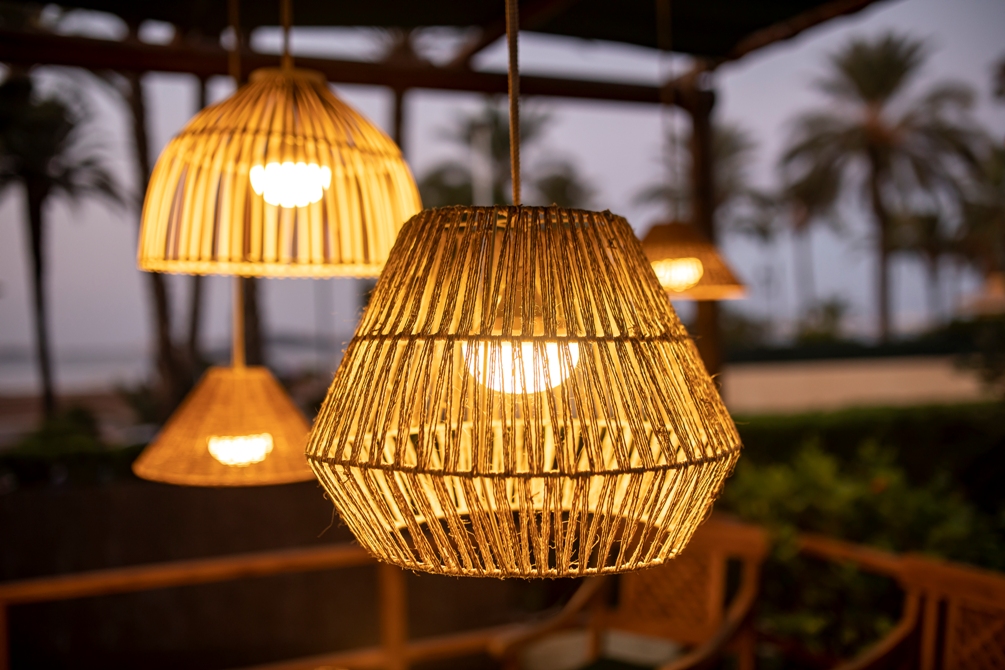 7. Knitted Boho Blankets
Bohemian decor blankets are knitted out of wool and acrylic fiber. The beautiful aspect of these knitted blankets is that they are light in weight and graceful to look at. You can place them on a sofa or lounger and make your living area appear chic.
Also, some designers suggest having a uniquely designed boho chair teamed up with boho pillows and blankets to enhance your decor to the next level.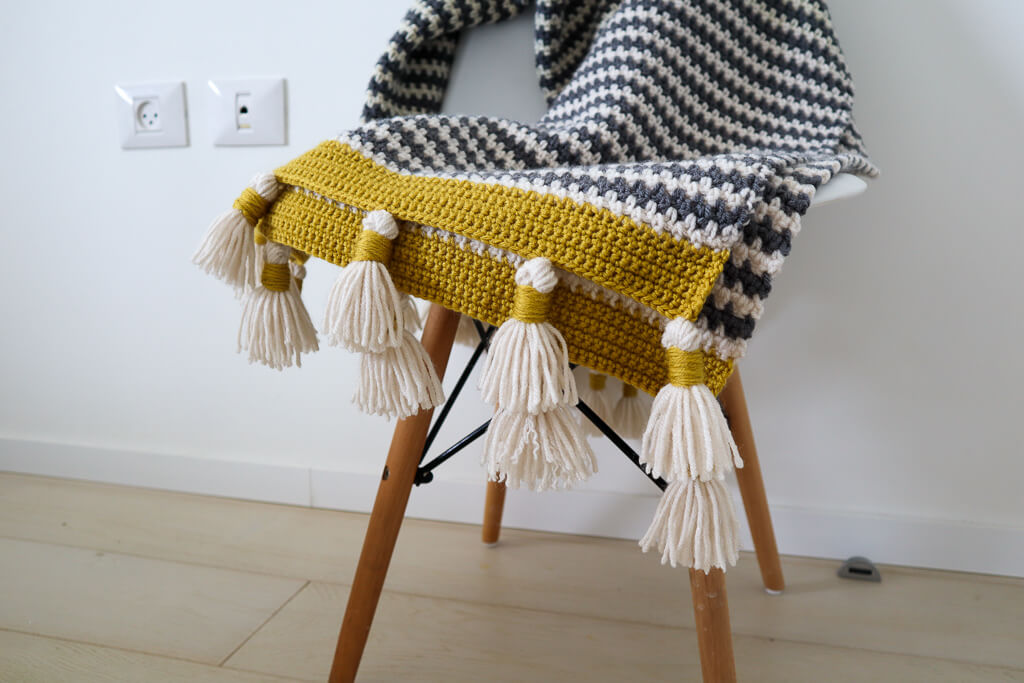 8. Chic Boho Vases
Bohemian decor essentially uplifts the idea of having a colorful and vibrant look in your space. Many interior designers purposefully incorporate bright and dark shades to have an outstanding appearance in your decor.
The idea behind chic boho vases is to make use of earthen or ceramic-made products to make you feel more connected to nature and curative art.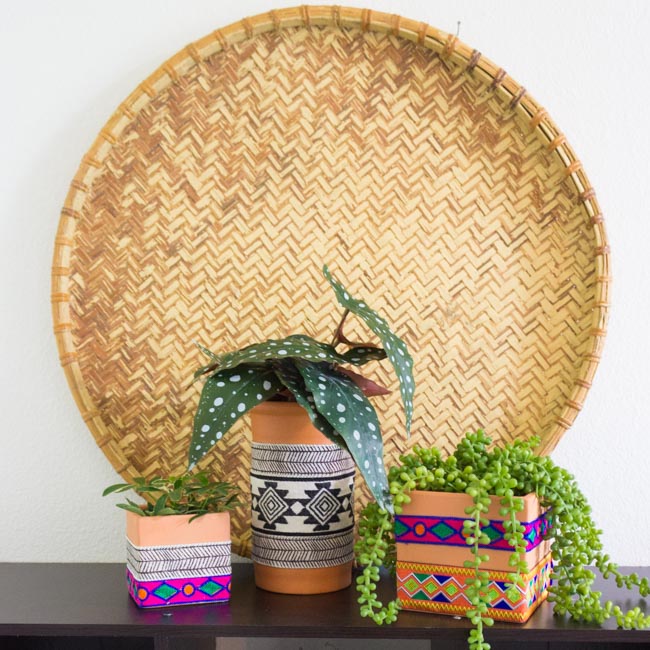 9. Wall Hanging Shelves
Many of the wall-hanging shelves are bland and non-artistic. Their mere purpose is to serve as a place to keep books and artificial flower pots. But with a bohemian decor style, you can include wall hangings made from macrame.
These wall-hanging shelves come with wooden or metallic bases and are sturdy enough to place any decorative piece. Books and tiny vases also look wonderful on these shelves. But why take the conventional route when you can be soul-stirring and impressive?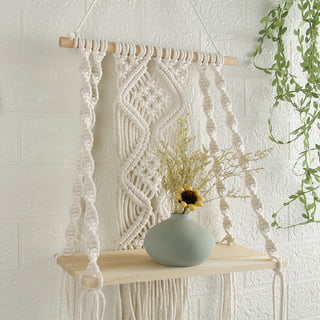 10. Boho Figurines and Artifacts
Most of the bohemian figurines are painted animals and birds. They are intentionally colored in vibrant hues and dramatic shades to look captivating. You need not clutter your home with unwanted artifacts only to flaunt how creative you are. But you can get minimal cute and attractive artwork to decorate your living area.
Do not go overboard. Stick to your unusual notion and figure out how these figurines make you feel connected to your home.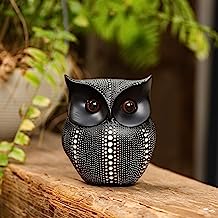 11. Weaved Wall Mirror
One of the most sought-after bohemian decor items is weaved wall mirror. Even geometrically shaped mirrors for wall decoration are unique, but a boho-styled wall mirror is a distinctive concept.
Many South Asians prefer placing mirrors in the north or east directions. It is said that placing mirrors in the appropriate directions increase positivity in the house. It also leads to abundance and heals your body. If you are a firm believer in such spiritual ideas, then you must get a weaved wall mirror.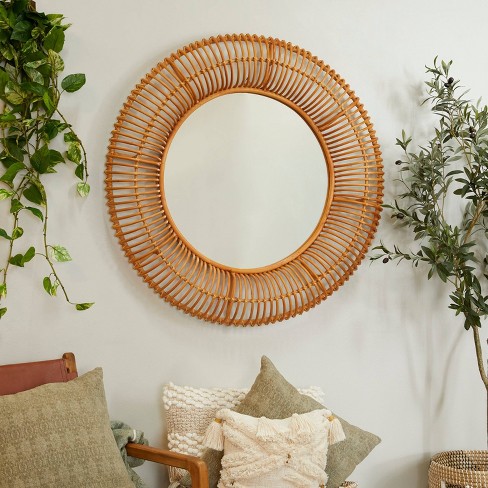 12. Jute Ottoman / Pouf
Poufs are large cushions placed preferably on the floor to bind the other furniture together. You can either sit on it or keep your feet while relaxing in an armchair. Poufs got noticeably popular among the urban regions because of their traditional look.
Ideally, bohemian decor insists on uncommon designs and patterns, but jute poufs rule the category of boho-styled decor pieces.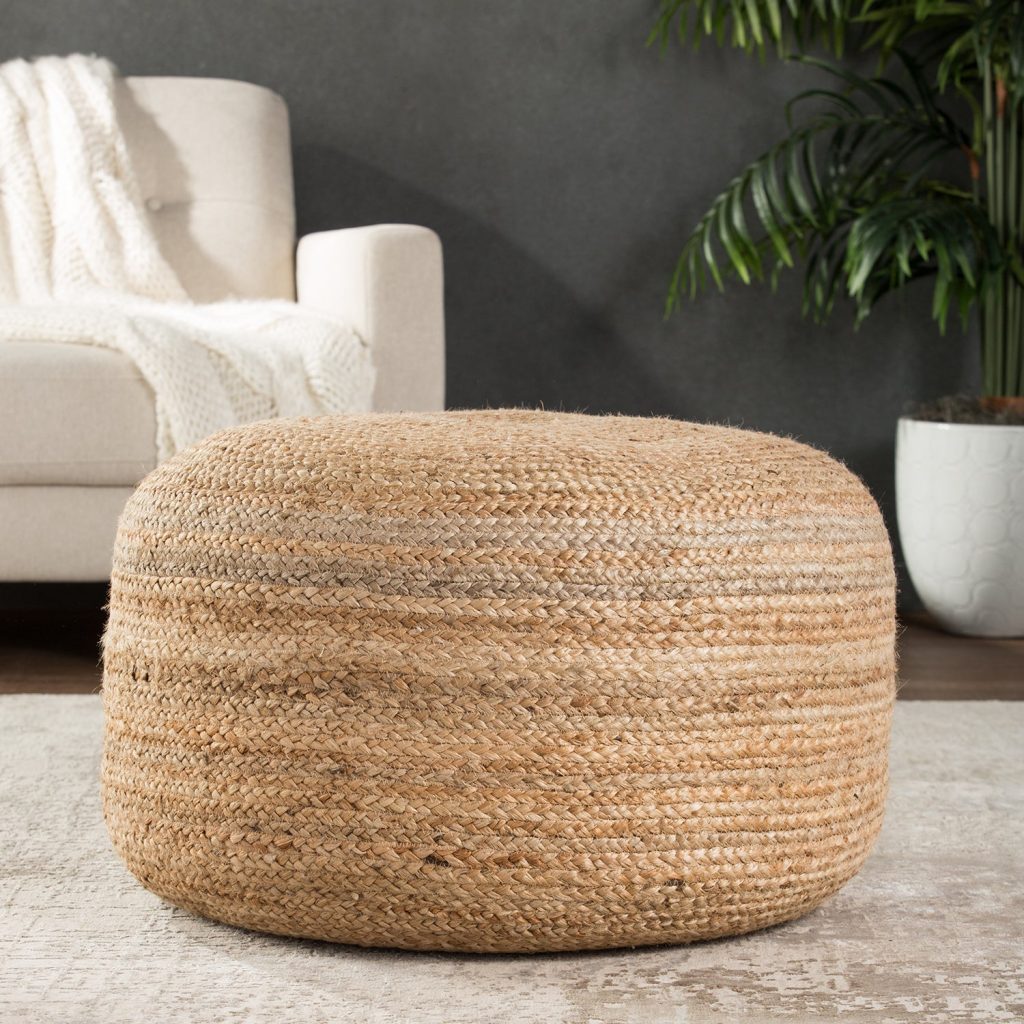 13. Boho Tapestry
These are typically silk-thread woven to give your home a scenic appeal. Most of the designs are psychedelic and in the mandala art. Of course, it gives a hippie vibe to your space, but they are rather heavy in work and ooze divine connection.
Wondering how that works with deep designs? Give it a try for yourself. Boho psychedelic tapestry is the best form of drapes and curtains for smaller apartments and bedrooms.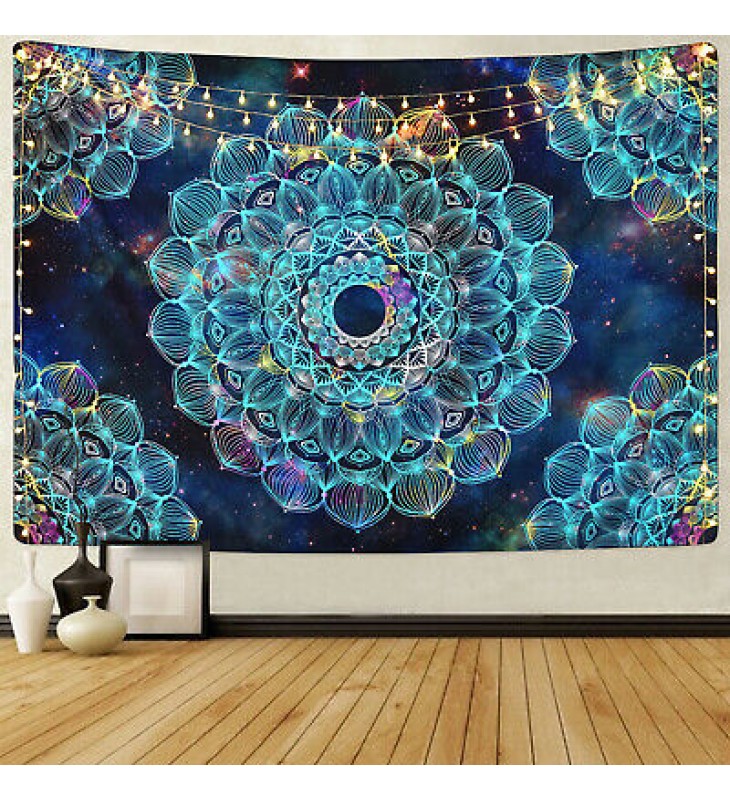 14. Bohemian Quilt
Comforters often come in soft floral designs; they are found in every household. Even the children's bedsheets and quilts are typically animated. Of course, they give a comfy feeling, but a boho quilt stands out from the rest of the designs.
Bohemian decor-styled quilts come in various color palettes. Choose the one that complements your wall paint and other decor items. Color-matching designs help blend the artifacts and bedsheets or comforters superbly.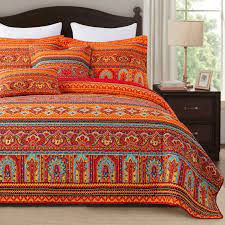 15. Antique Lantern
The word antique may sound outdated or old-fashioned again. But a bohemian decor is incomplete without anything traditional blend. The rustic and rough look teamed with sophisticated decor items enlivens your space.
The restaurants and hotels in Santorini, Greece, are the best examples of understanding contemporary and traditional decor together. They make use of antique lanterns and wall hangings to give an exquisite look to their rooms. Visit the places in Europe to learn how they mix and match the things to give a pleasant experience at their hotel.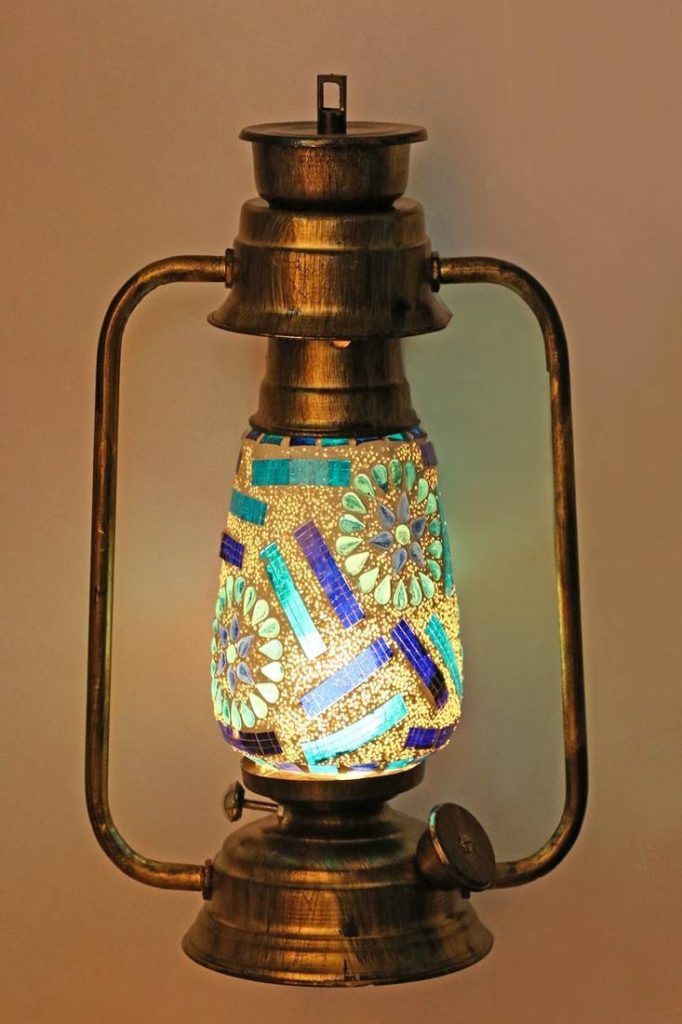 16. Tassel Decor
Do you think macrame and tassel decor are the same? No, the macrame is knitted with a different set of threads. They are usually woven with cotton or hemp rope. At the same time, tassels are usually made with the help of wool or yarn.
Tassels are famously used in designing fashion wear, ornaments, and footwear. But bohemian decor demands tassel decorto amplify the tone of your living room.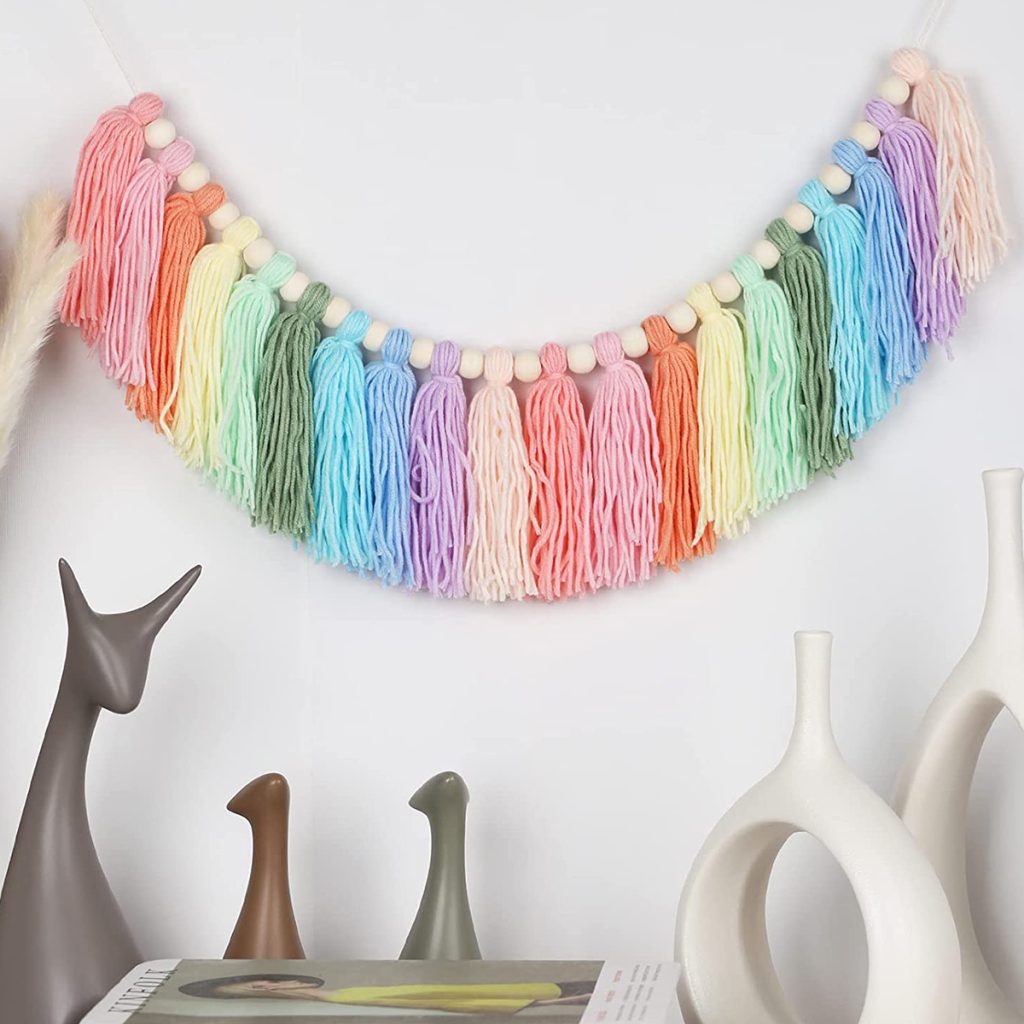 17. Boho Painting
Abstract paintings play a significant role in bohemian decor. Not everyone has good taste in art and decor, but bohemian-styled painting will push your sophistication higher. So, you need not worry if you lack some creativity in designing your space.
Here's an idea for you. Paint your walls in white shade and hand the boho paintings of different art. Your interior will speak for itself. Let there be some crazy ideas hung up on your walls.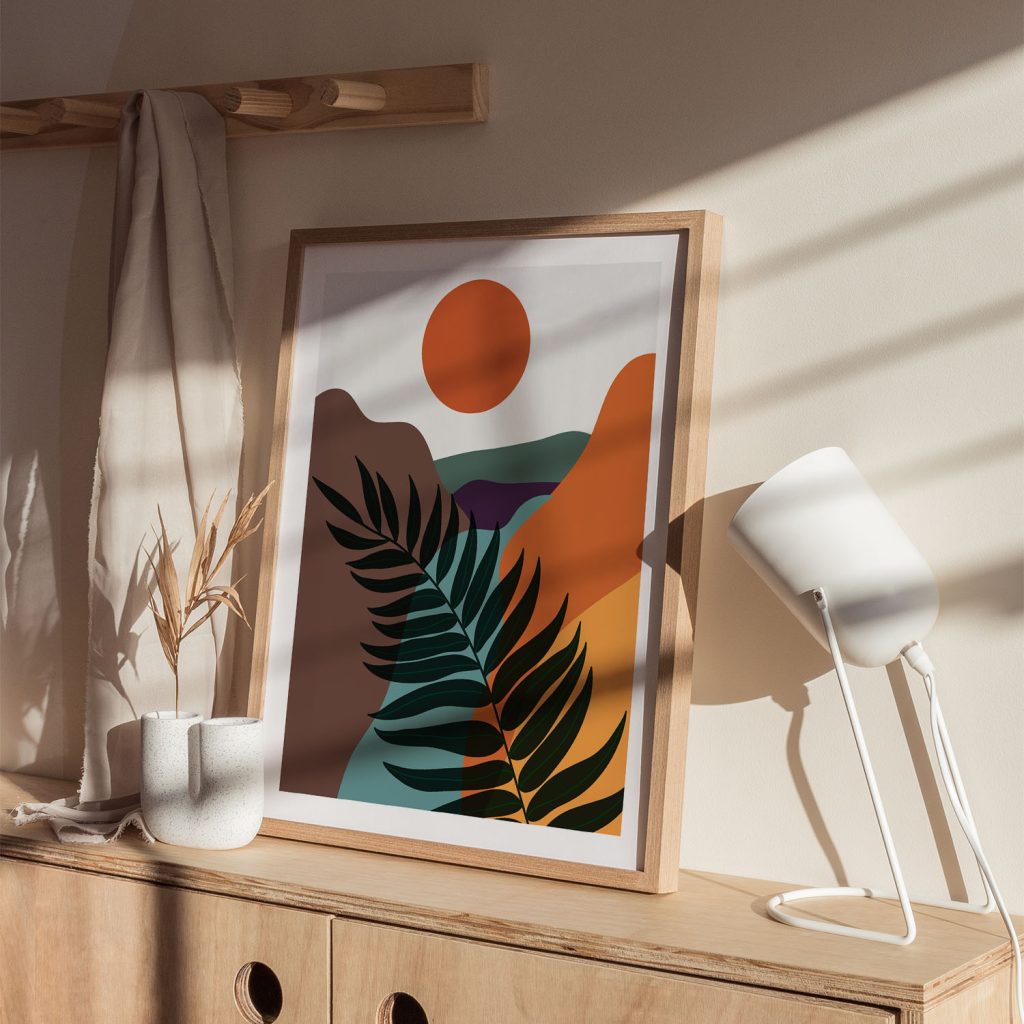 18. Unique Sculptures
Yes, artifacts and sculptures are synonymous, but sculptures often represent very different ideas. The meaning behind the sculpture art is deep and profound. Have you visited temples in South Asian countries?
The carvings on the walls and pillars have intense meaning of the times when they were created. They decode the true meaning of art and lifestyle. Likewise, the bohemian decor style enhances your living experience with these boho sculptures.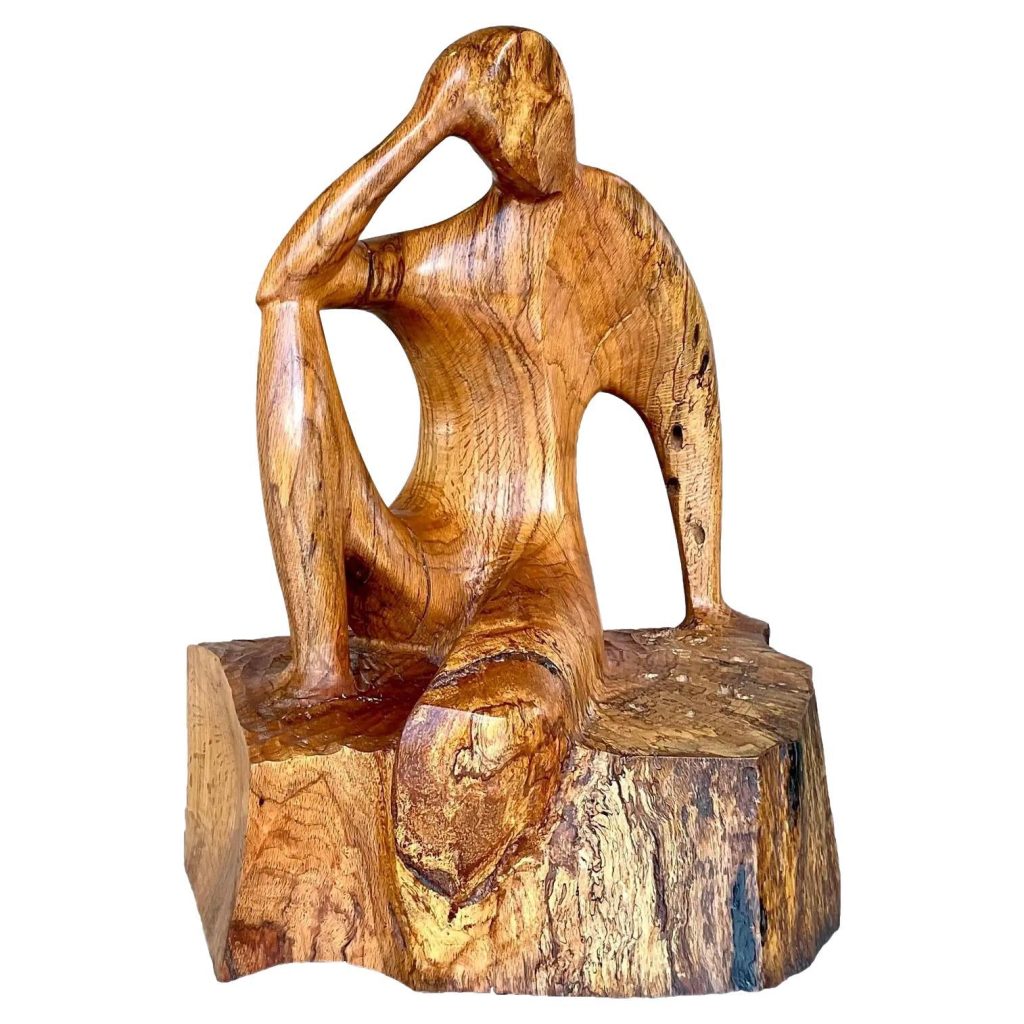 19. Grocery Basket
Boho laundry or grocery baskets can make your kitchen look welcoming. Most of these boho baskets are made from seagrass and have a hefty build to carry the weight of your groceries and laundry.
Well, it will be wise to get two of these boho baskets, one for the kitchen area and the other for laundry. That way, your home will look elegant and distinguishingly spic and span. Creativity at its best, isn't it?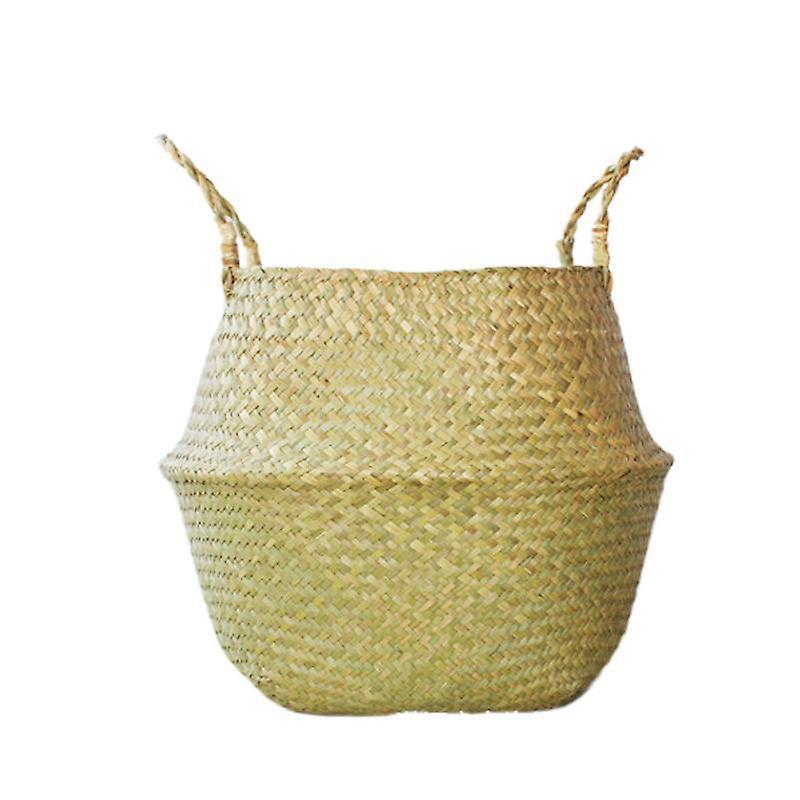 20. Crochet Coaster
Bohemian decor-styled crochet coasters are not only attractive, but they also serve the purpose well. They are woven with quality fabric and hemp, which makes them super absorbent.
The boho crochet coasters, when placed on the coffee table, complete the look of the table. You can also get a table runner that blends in well with the coasters. Enjoy your coffee without worrying. The table runner and the coasters will not only beautify the table but also prevent it from staining.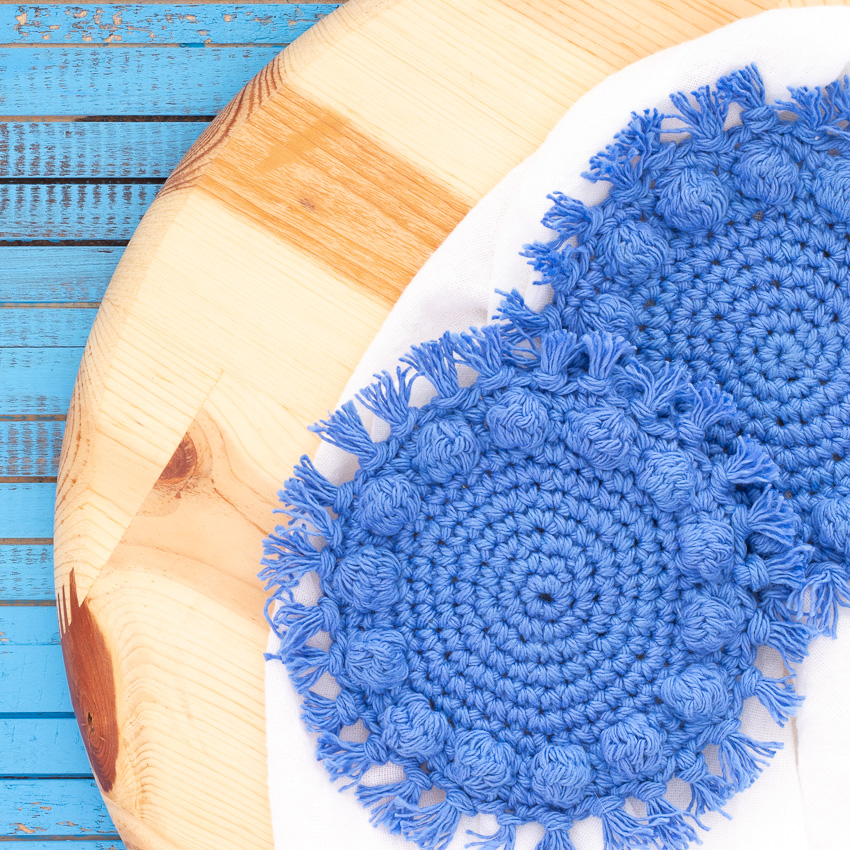 Conclusion
All in all, decorating a space is an art, and it requires fine-tuning to the taste and design. Take the wall paint and furniture style into consideration before you jump into boho designing. There are several bohemian designs available in the market that can embellish your home.
Pick the one that perfectly blends with your decor. Tassels, lamps, and wall hangings are some bohemian accessories that will help you in curating the decor of your space in an abstract way.
Hence, you must choose the designs, colors, and patterns wisely to prevent any mismatch. Use this guide to decorate your lovely home and office. Make your living space enjoyable and lovable. Everyone decorates their houses to make them look inviting and warm.
But you must design it for your happiness and to feel grateful for having a beautiful home designed in a bohemian fashion.