Home decor trends these days change as swiftly as fast fashion. One new trend that has almost swept the home design industry is boho farmhouse decor.
This new bohemian farmhouse decor adds warmth and coziness to your home by fusing all boho elements with the farmhouse's rustic appeal.
Not only this, it makes it look so appealing that nearly all homeowners, for the coming year 2023, are seeking a balance between simplicity and artistic expression.
So here we offer 10 gorgeous boho farmhouse decor ideas to help you give your home calm, charm, and, most importantly, a visually appealing atmosphere.
For additional learning, read the five enhancing tips at the end of the blog. To begin with, let's first see what exactly boho farmhouse decor looks like.
What is Boho Farmhouse Decor?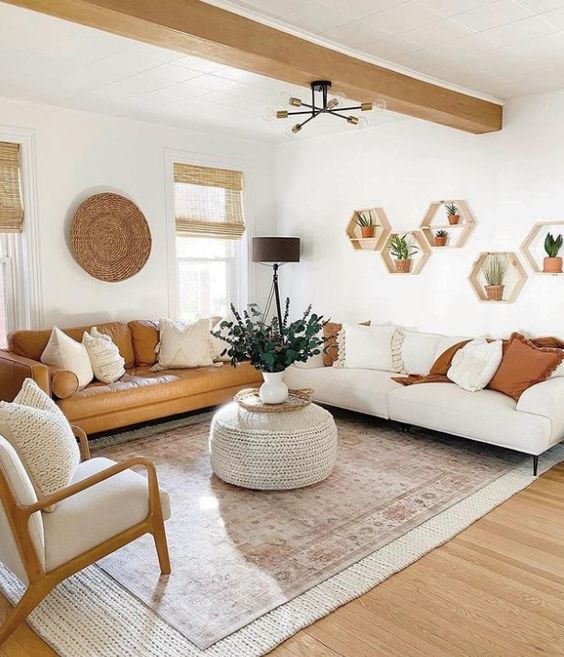 Boho farmhouse decor is one of the trendiest designs, combining farmhouse aesthetics with a touch of rustic appeal and boho styles.
Major designs like these are made up of wood and jute textures. The color palettes include neutral and pastel shades. Antique furniture and boho patterns are used to give it a boho feel.
One can find a mixture of old and new in boho farmhouse decor—for example, vintage pieces, reused goods, and distressed furniture with modern features.
The main idea behind this decor is to keep the aesthetic easygoing and casual.
This boho appeal of the farmhouse looks visually stunning and allows individuals to express their creativity. Now let's move ahead and look at the 10 best farmhouse decor ideas.
Best Farmhouse Decor Ideas of 2023
Here are some of the best farmhouse decor ideas you can take inspiration from.
1. Play with Natural Textures and Elements
One of the primary characteristics of boho farmhouse decor is to emphasize natural textures and elements.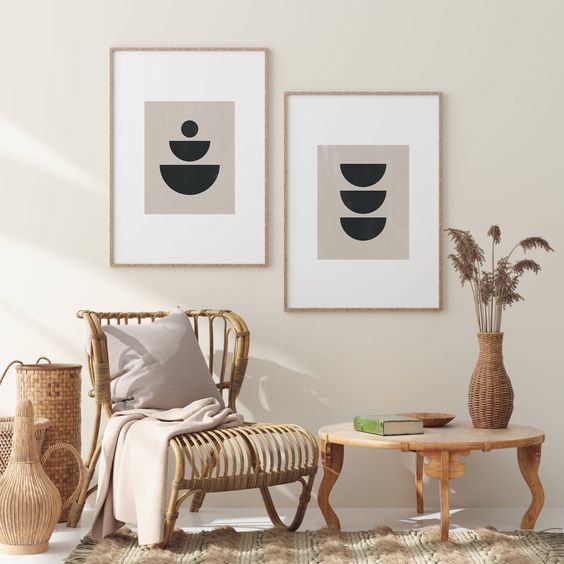 You can incorporate organic beauty using statement pieces around rustic wood furniture, recycled materials, and quirky textures like jute and wicker.
Not just this, you can also add some woven hanging chairs for that boho touch and play around with different plants and dried flowers to get that sense of natural harmony.
2. Use Diverse Patterns and Colors
Diverse amounts of patterns and colors are encouraged in boho farmhouse decor. So try using as much as you can.
Add earthy tones like mustard yellow, dusty rose, and terracotta to make the area look more engaging.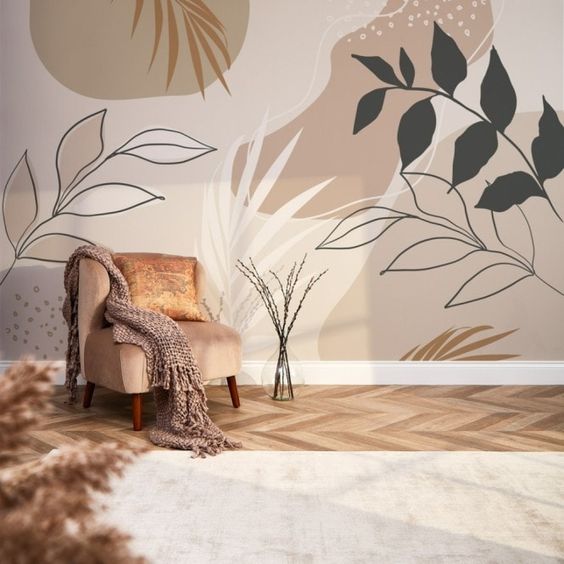 Not just this, you can highlight these shades with some bold colors like turquoise and burnt orange, giving it a bohemian look.
You can add some rugs, carpets, quirky pillows, and some nice floral prints to give it a better look.
3. Mix and Match Antique Objects
Incorporate old and vintage objects into your boho decor for a chic look. Add faded frames, quirky mirrors, and fairy lights from any thrift store or online store.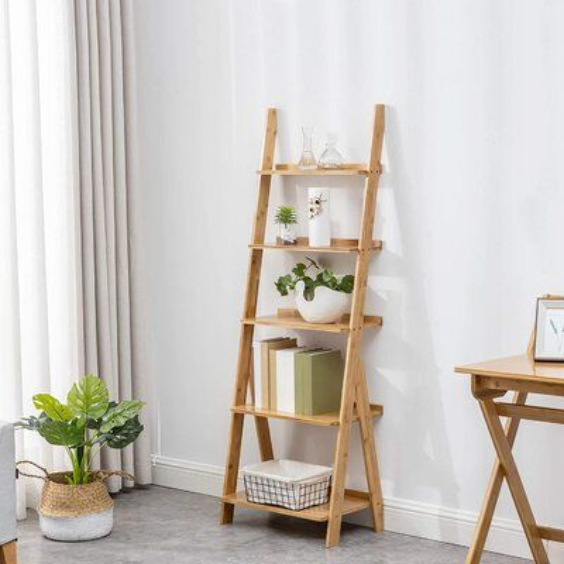 Pair these vintage objects with modern elements to level up the styling game because this will give more depth to the house.
For example – reuse your vintage ladder or luggage box as a storage shelf because repurposing objects like these can save you a lot of money.
4. Use Macrame Hangings to Decorate
These days macramé wall hangings have become an iconic part of the boho farmhouse decor. Pieces like these are firstly handcrafted and add so much texture and boho appeal to the house corners.
To create a catchy look, you can hang this macramé in your living room as a statement piece, or you can hang it above your bed, or to give it an intricate look, you can hang it somewhere around the reading nook.
To enhance the house's beauty, opt for macramé, made of natural materials like cotton, with different designs or patterns.
5. Create a Feature Wall with Handicrafts
Elements highly celebrated in boho decor are handcrafted, such as handmade frames, wall art, paintings, etc.
You can add these pieces to your house as they are authentic and give a personal touch to your space while contributing to the bohemian look.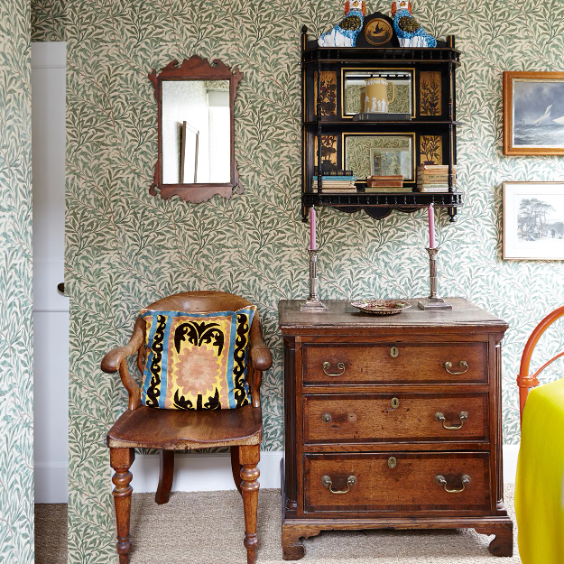 While you add these pieces to your home, you also support local artists and their craftsmanship.
Make sure you choose options that match the aesthetic you are talking about and are in a good price range, or you can also find them on several online platforms.
6. Try Textile Layering
Fabric layering is important in boho decor as they embrace the cozy atmosphere, which helps create the house's look.
You can create a perfectly cozy space by layering different textiles and textures, adding a knit blanket, and some cushions.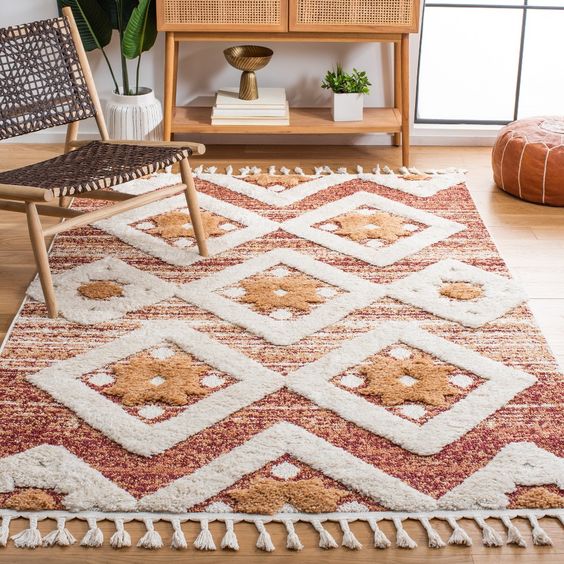 For elevating the look, rugs can be your perfect choice. Rugs of any pattern or size create depth to the floors. The biggest tip here is to keep experimenting. Play with different patterns and layers.
7. Create Cozy Nooks for Reading
Whenever you plan to do boho decor, add a cute little snuggly nook for reading.
You can create it with the help of textured wooden tables, an armchair, some cushions, and some vintage items to compliment the space of your books.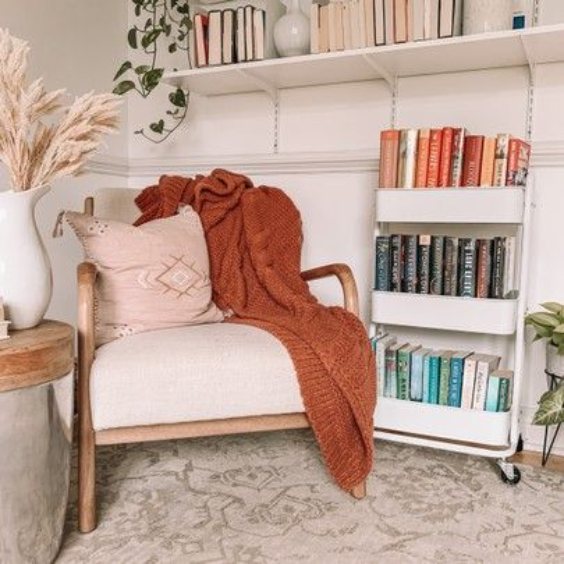 Add a cute little lamp, blanket, and some storage shelves for your books for additional bohemian vibes, as this will add more life to your reading nook. Add flowers near the tabletop to give it a more chic look.
8. Add Plants to Enhance the Bohemian Vibe
Accessories like plants and flowers can help you enhance the beauty of nature in your boho farmhouse decor.
Create a collection of potted plants and place it wherever you find necessary. It will add greenery to the room and hence enhance the bohemian look.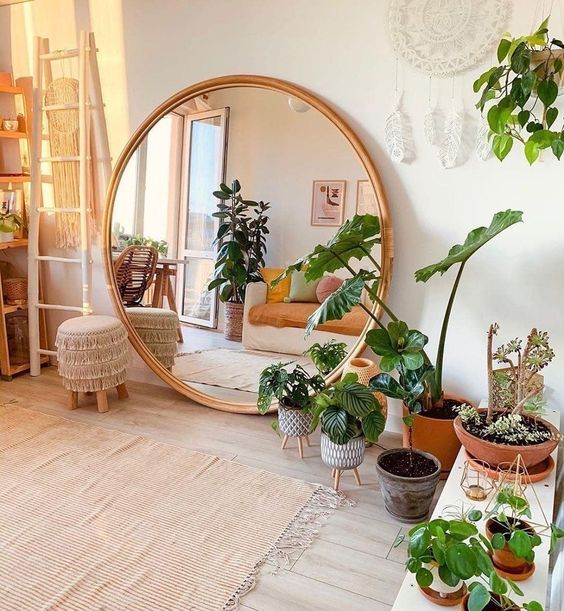 Not only this but the colors that plants can add to the room can not be replaced with anything else. So try and play with your decor to make it look more organic.
9. Opt for Some Boho Lighting
We all know that lighting plays a great role in any space as it can completely change the mood of the space. So pick the perfect lighting that gives your Boho farmhouse decor a quirky touch.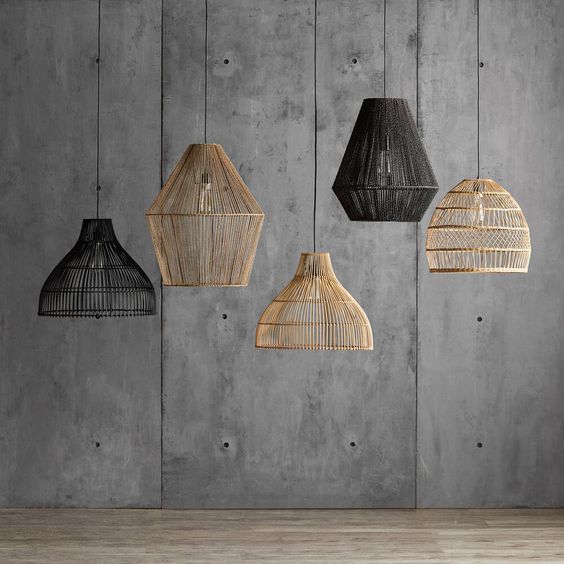 Go for unusual pendants, fairy lights, or new lampshades matching your house's color tones and texture.
Most importantly, experiment with different lighting sets; whatever goes best with the space and aesthetic, go for that.
10. Fit Whatever Suit's Best and Look Minimal
We all know that designing games can go wrong if we combine everything. So go slow with your boho farmhouse decor.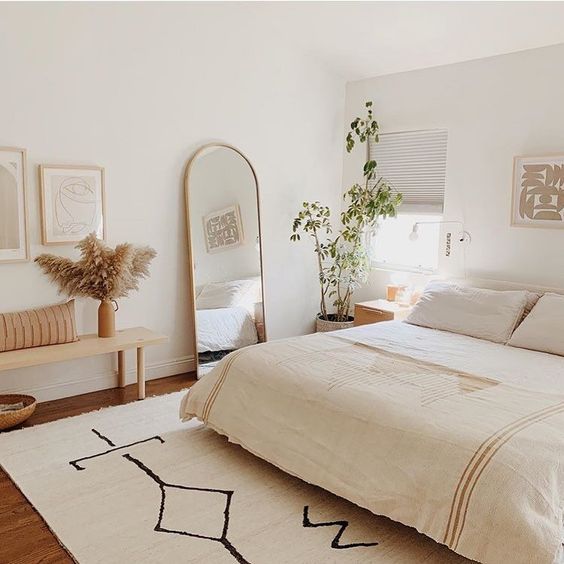 Whatever you feel is required, add that too many things can sometimes change the space's aura and aesthetic. Minimal is more; believe this and decorate each corner of the house.
Tips for Enhancing Your Boho Farmhouse Decor
Try and keep your boho farmhouse decor as organic as you can. Add elements made with natural fibers; this will help you keep your place minimal yet classy.
Try and extend your boho farmhouse decor to the outskirts of your house. By this, you can create a cozy retreat. For events with a whole family, add a seating area to the outskirts, some rugs and cushions, and use the space most amazingly.
One more addition you can make to your boho farmhouse decor is to take your love for plants to another level. For example, you can use your planters with some trail vines as wall hangings.
Try and play with patterns this season when you do your boho farmhouse decor. Experiment with different shades, colors, and prints. It will help you create a more eclectic and visually appealing look.
Another great thing to try this season with your boho farmhouse decor is incorporating a nostalgia touch into it. Opt for things that are vintage and can be reused and recycled.
The biggest tip of all time is don't hesitate while experimenting; try these ten plus five ideas while you do your boho farmhouse decor this upcoming season. Try these and elevate the look of your space and make it look fresh.
Summing It Up
All in all, you have many ideas trending in 2023 when doing your boho farmhouse decor. Take inspiration from these this season, and establish a fresh look for your space.
Experiment as much as you can! You can create a space full of your style.
Whether it's macramé wall hangings, textile layering, or vintage objects, each idea has its beauty and charm for your living area.
So let your imagination go to the next level and embark on a bohemian farmhouse decor that reflects your personality and creates a warm and friendly retreat.
Frequently Asked Questions
What Exactly is Boho Farmhouse Decor?
Boho Farmhouse decor is a unique and different kind of mix of bohemian aesthetics and farmhouse decor.
It is currently in trend because it has a bohemian spin that combines rustic elements and textures with different patterns and colors.
How Can Someone Try Boho Farmhouse Decor In My House?
You can try boho farmhouse decor in your home in various ways. First, try rustic elements like wood furniture and vintage objects.
Later, adding textiles, wall hangings, rugs, etc., will make your house bohemian.
Is It Possible to Combine Modern Elements with Boho Farmhouse Decor?
Yes, why not? One can surely use modern elements with boho farmhouse decor to give it a more refreshed look.
One can easily produce a modern boho farmhouse feel by incorporating vintage furniture and minimal accessories with different patterns and prints.
What Colors Can We Use in Boho Farmhouse Decor?
One can use many colors in boho farmhouse decor. The game is all about experimenting. Mostly neutral and earthy tones are used per the aesthetics, but there is no hard and fast rule.
So don't hesitate to add bold colors like green, blue, and orange to enhance the visuals of the space.
Can We Use DIYs or Craft Pieces In The Bohemian Farmhouse Decor?
We can surely use DIYs in the bohemian farmhouse decor. It adds a personal touch to the space and makes that corner look more beautiful.
You can also use craft materials, wall hangings, and woven baskets to add a boho touch to the aesthetic. If you don't want to spend on such elements, create them on your own.
These tasks will keep you engrossed and excited about the decor.