Weddings have to be memorable. It's the time when the family comes together to celebrate the occasion. The idea of wedding decor has also undergone a major shift. Everything should be synchronized to create a harmonious picture.
Every individual wants their wedding decor to be spellbound, something that everyone would remember and brings a smile to their face. Hence, there has been a constant rise in preference for theme weddings. At the same time, there are several ways to glam up the entire event, just because rustic weddings have their aura and appeal.
If you, too, are planning a wedding, these amazing low-budget DIY rustic wedding decor will make your event look great.
What Does a Rustic Wedding Look Like?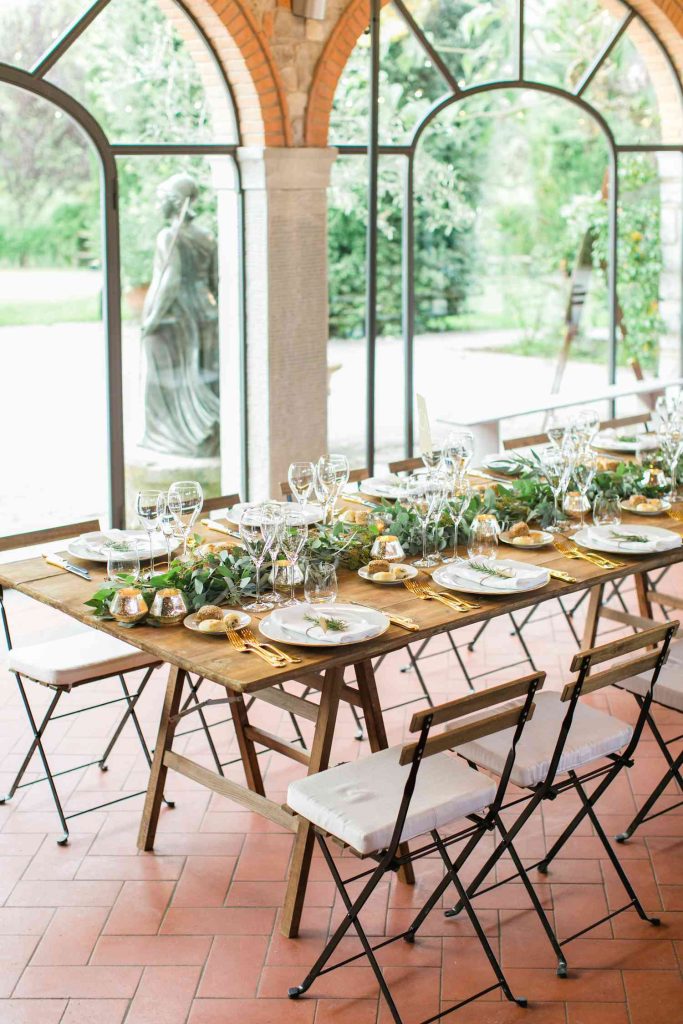 If you are looking for wedding decor that feels like a fairytale, a rustic wedding is best for you. With charming elements like laces, burlap, a flush of greenery, and natural elements, you can create a perfect wedding theme that is a picture-perfect one. The idea of creating a dreamy and memorable wedding is not limited to these elements, but numerous add-ons can create a perfect wedding decor.
Certain key elements can instantly take the decor of your wedding a step above. While innumerable ways exist to experiment with the look of the set-up, certain vital elements remain constant.
Some of these include:
Rustic Hues: The colors play an important role in redefining the look of the room. Choosing the right color pallet in the natural hues of brown and green can create a beautiful backdrop that will leave you spellbound.
Wood and Burlap: Adding the right element in the right proportion can change how things appear. So, if you are planning a rustic decor for your marriage, adding wooden barrels, wooden pallets, and a burlap table runner can add rustic charm to the entire set-up.
Lanterns and Candles: Lighting can majorly impact the look of the entire set-up of your wedding. Create a warm and cozy ambiance with lanterns and candles. To take the entire decor a notch above, adding scented candles will instill a beautiful ambiance.
Vintage Furniture: Furniture plays a significant role in enhancing the overall appeal of the set-up. A wooden arbor, loveseat, or vintage wooden chairs would create a beautiful rustic sync in the event's decor.
Natural Elements: Bring the outdoor elements into your wedding decor with natural elements by adding pinecones, branches, twigs, and moss. These can add charm to the table decor, or it can also add to the aisle, or it can be used to add earthy texture to the wedding decor.
Low Budget Rustic Wedding Decor DIYs
DIYs are trending and have become a great way to save costs. If you plan to add a personalized touch to the wedding detector, these 18 low-budget rustic decor DIYs will be perfect.
1. The Venue Decor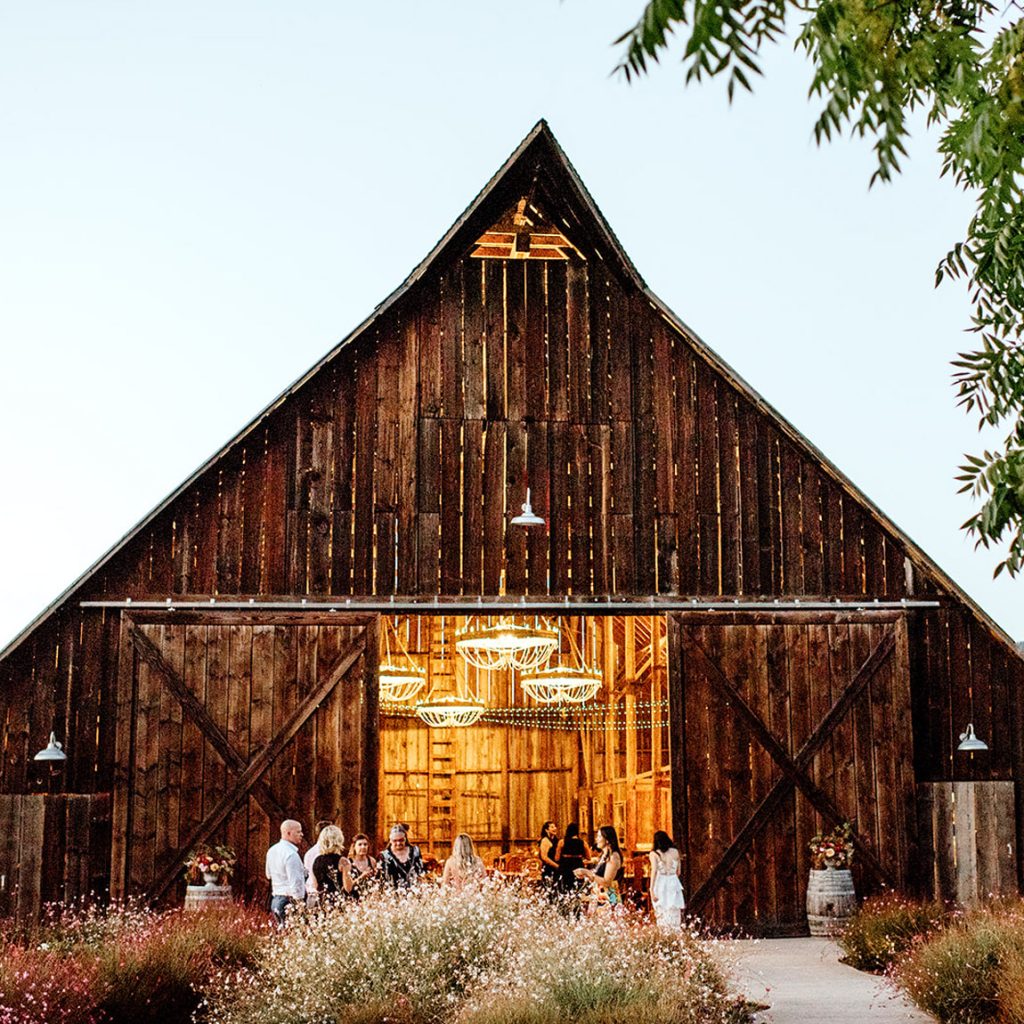 Choosing the right venue is one of the first steps to start your rustic wedding decor. There are different ways to take the decor a step forward. For example, you can choose a barn wedding venue, camp wedding venue, ranch and farm wedding venue, or a woodsy or forested location. These are some of the prominent places where you can set up your wedding event. The unique feature of these wedding locations is that they are blessed with natural elements that instill the vibe of nature.
2. Add Pampas Grass to The Table Decor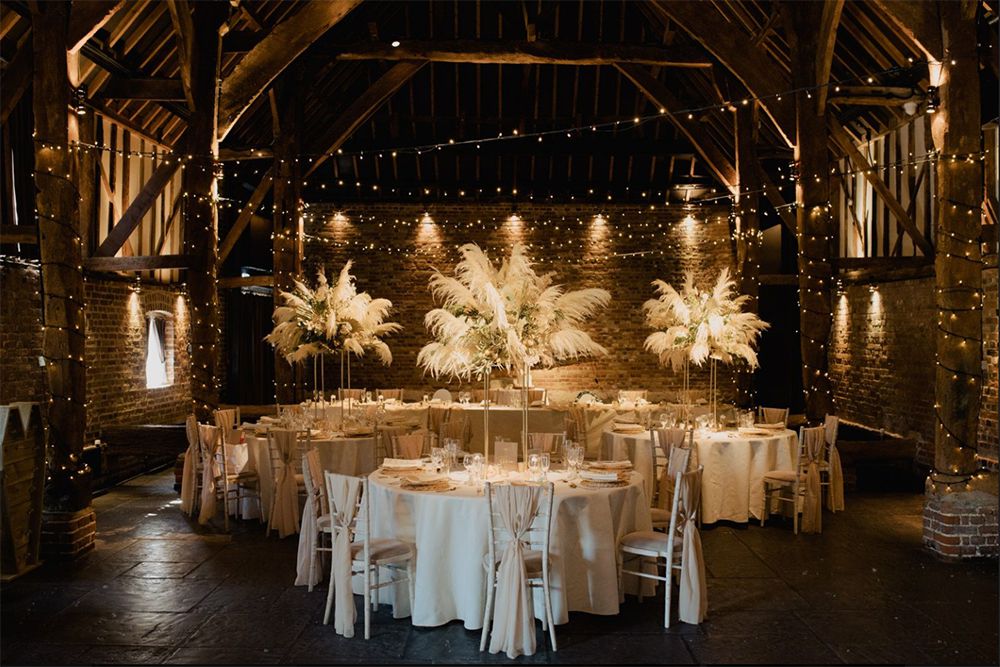 One of the best ways to add rustic appeal to your wedding decor is to deck up the table decor with pampas grass. Additionally, pampas grass has a unique rustic-meets-modern aesthetics, easily harmonizing with any wedding decor. Whether you want a conventional rustic wedding decor or you are looking for a modern wedding, pampas grass easily harmonies with the decor, thus making it a perfect choice for your wedding.
3. Experiment with The Rustic Seating Arrangement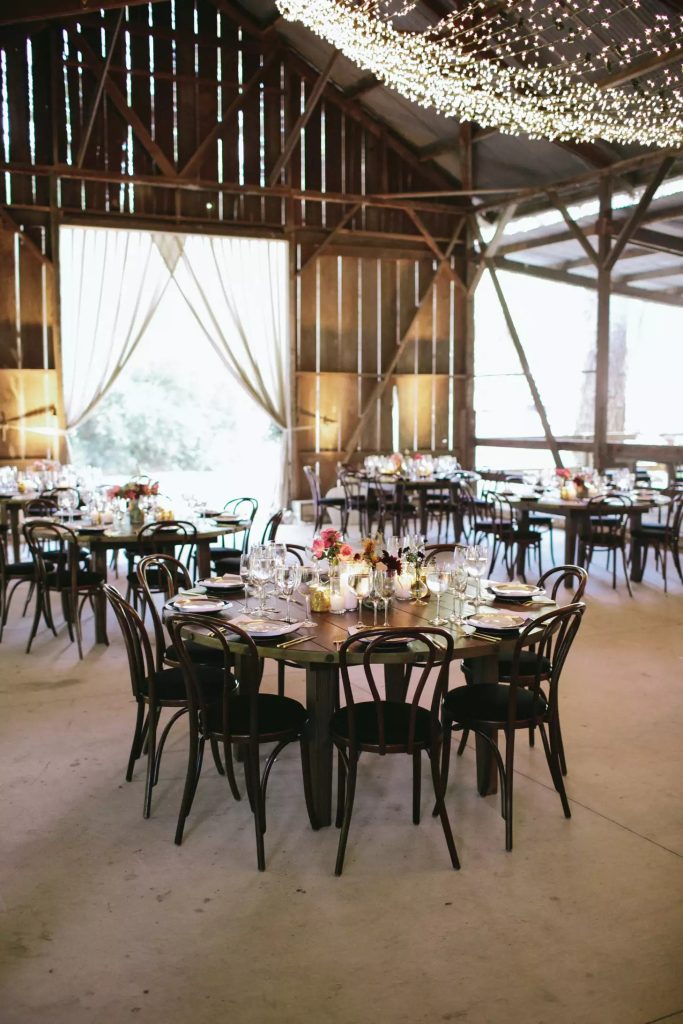 Seating is an integral element of any wedding. Everything plays an integral role in creating a perfect ambiance for your wedding, from the type of chairs to their placement. For example, if you are planning a barn-style or camp-style wedding, you can add bistro chairs, which will easily match the environment, thus creating a perfect rustic element.
4. Globe String Light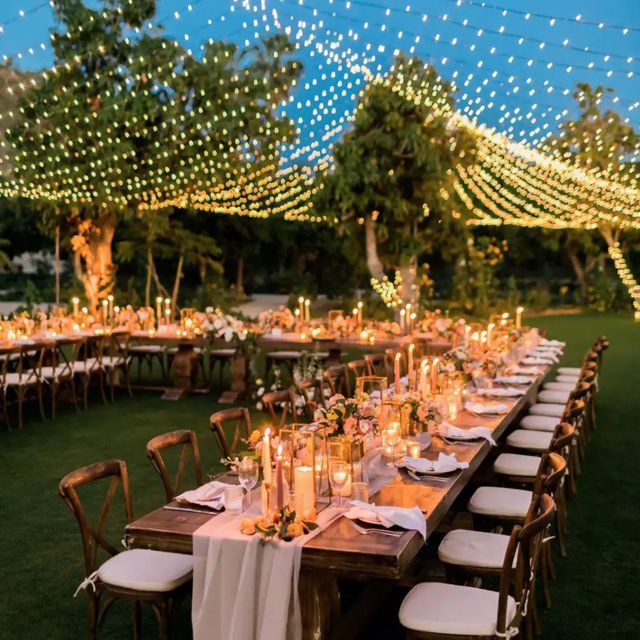 Lighting plays a key role in redefining the look of your wedding. If you are creating an outdoor setting for your wedding, then adding globe string light can add the necessary charm. The yellow hues will glitz the entire setting and make it look more alluring. You can easily buy them online.
5. Earthy Runners
Consider adding earthy grass runners to add natural hues to your wedding decor. The natural grass element will instantly amp up the style quotient and elevate the wedding soirée's charm. To enhance the look, you can also couple it with dry flowers on the side, and if the budget allows, you can add rose petals or flowers by the side to make it look more enticing.
6. Hand-Drawn Wedding Signage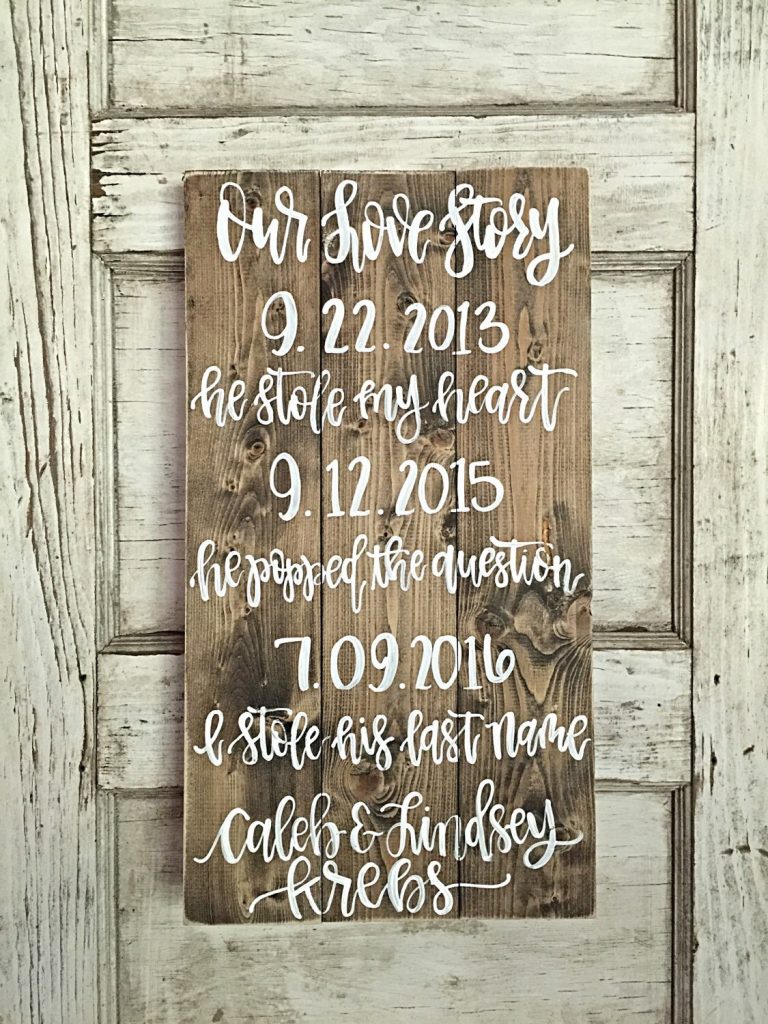 Ditch the conventional printed wedding signages and commission the hand-drawn wedding signs. These can be easily customized based on your preferences. You can also add a board where the guests can leave their messages and blessings for the couple.
7. Rustic Wood for Table Decor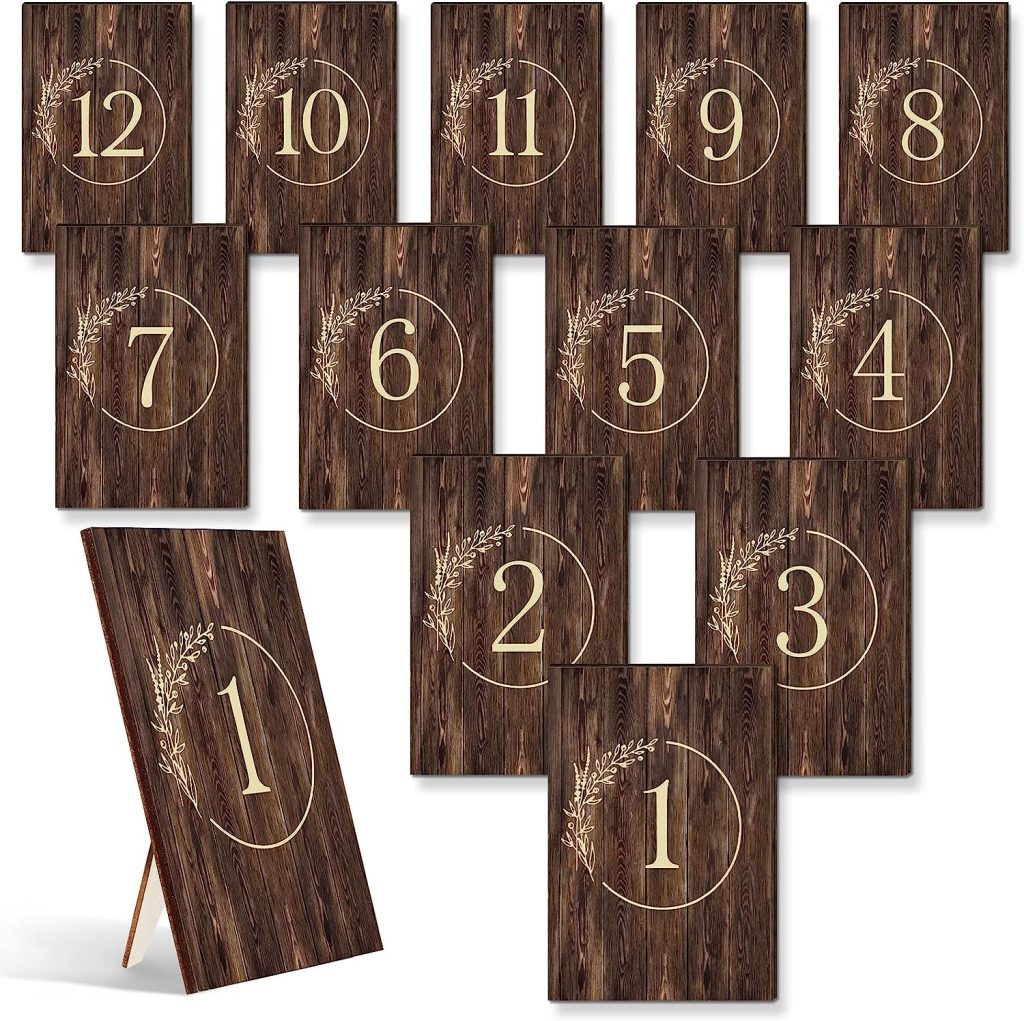 Table decor is pivotal when planning a wedding decor. Adding rustic wood to name the table is one of the easiest DIYs to make your wedding decor look stylish. You can add Roman numerals to name the table, or you can also use a wooden page holder and add the name of the guests on the table. These are cheaper options but look outstanding.
8. Logs as Placemats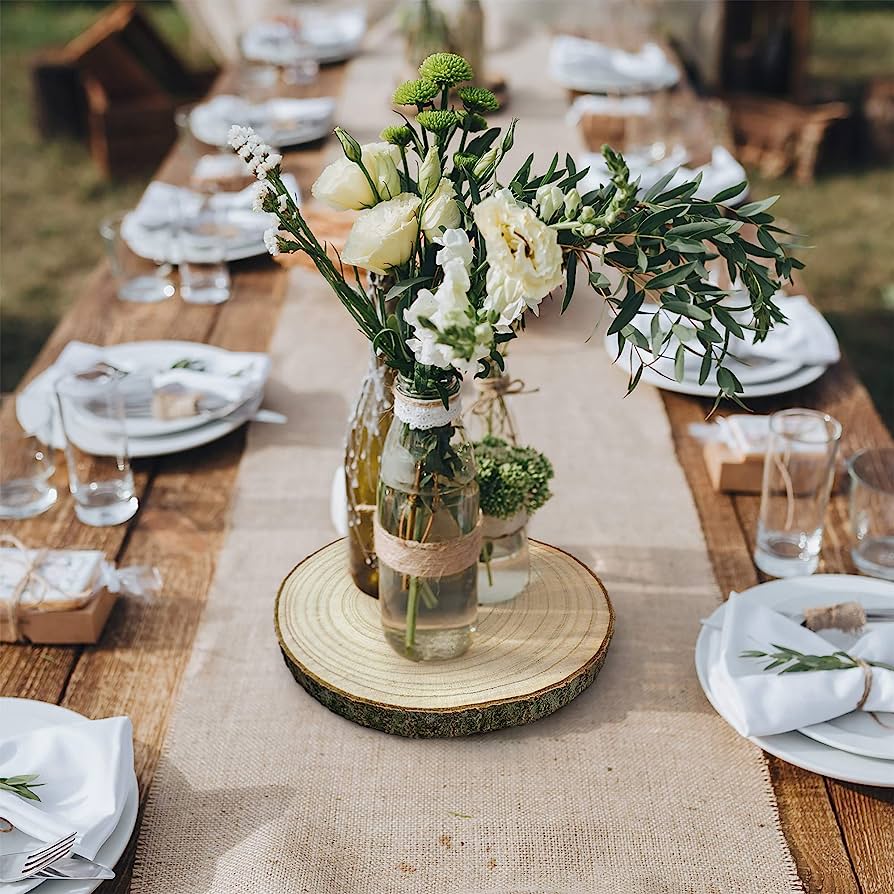 Consider adding wooden logs as placemats to add drama to your wedding decor. Further, you can also enhance the decor element by pairing them with green foliage, enhancing the outdoorsy charm. It not only increases the overall look but also gives an eye-soothing touch.
9. Serve Drinks in Rustic Tins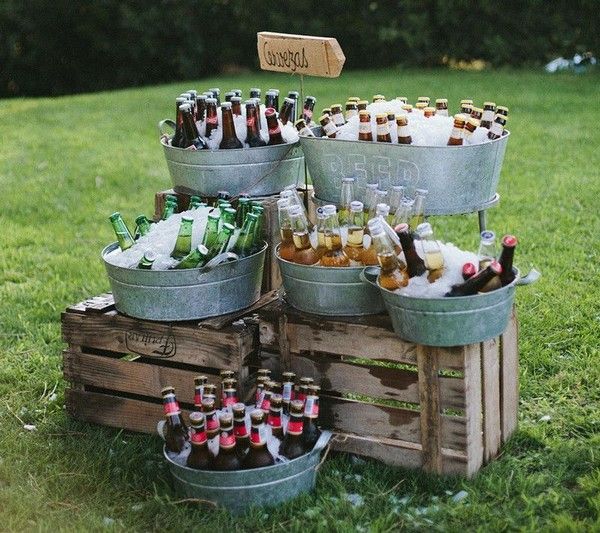 Want to save some extra money yet want your wedding decor to look classy and chic? Consider adding industrial tins to pop in all the drink bottles. You can easily save on the venue staff costs for drink services. Also, you can create a perfect drink station by adding mixers, allowing your guests to prepare the drink of their choice.
10. Metal Lantern for Table Decor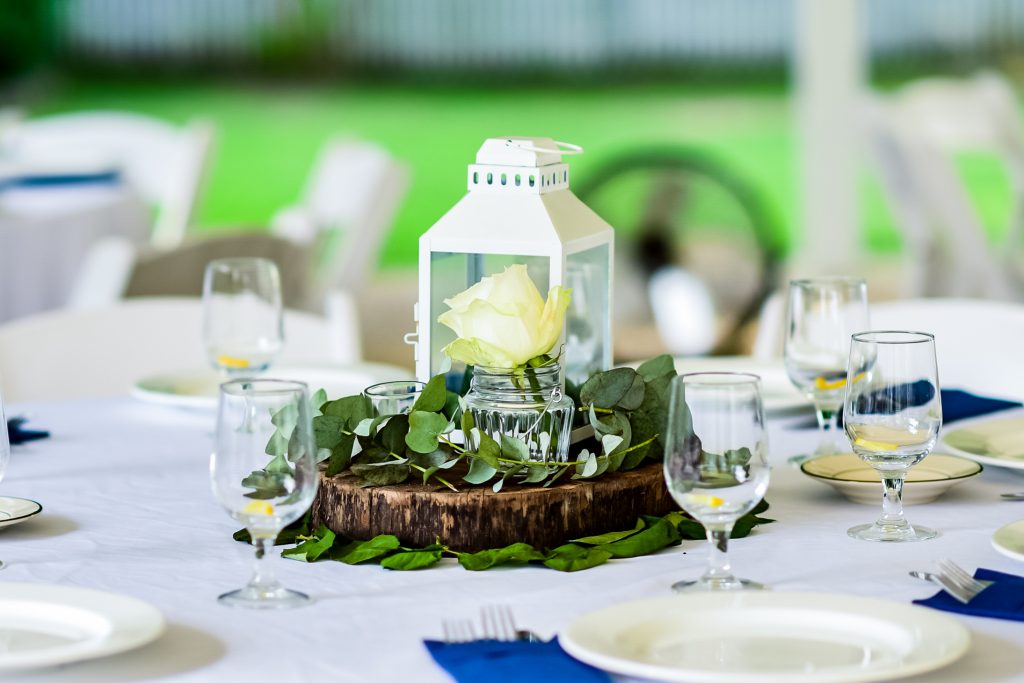 When your guests are seated, the table decor is the first thing that catches their eyes. Add metal lanterns to the charm if you don't want to go wrong. You can further decorate the lanterns with t-lights, ferns, and flowers to make them look more appealing.
11. Organic Confetti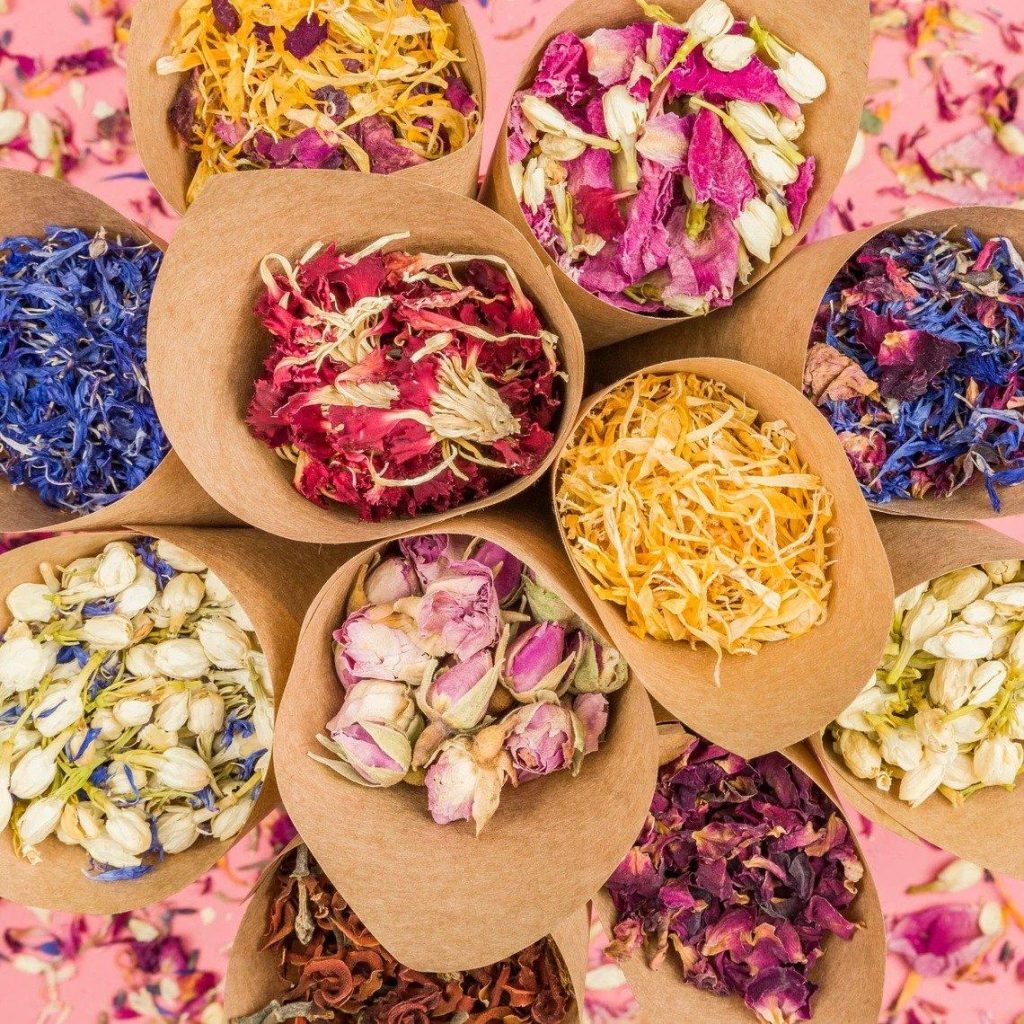 Add organic and natural themes to the wedding decor by adding organic confetti. Ditch the party poppers and paper confetti. You can replace the same with rose petals, olive leaves, calendulas, and more, and pick the confetti pack for the same.
12. A Pizza Oven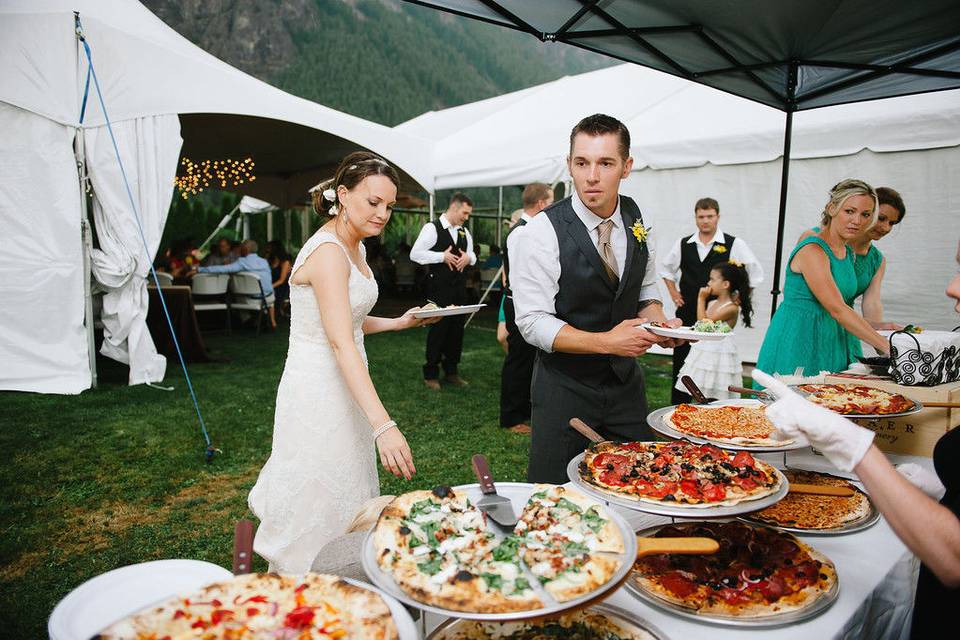 While conventional dining suits most weddings, nowadays, people have different preferences. Some love the idea of casual dining with friends, so wood-fired pizza is perfect. You can ask the caterer to prepare a customized menu based on the preference of your guests.
13. Printed Linens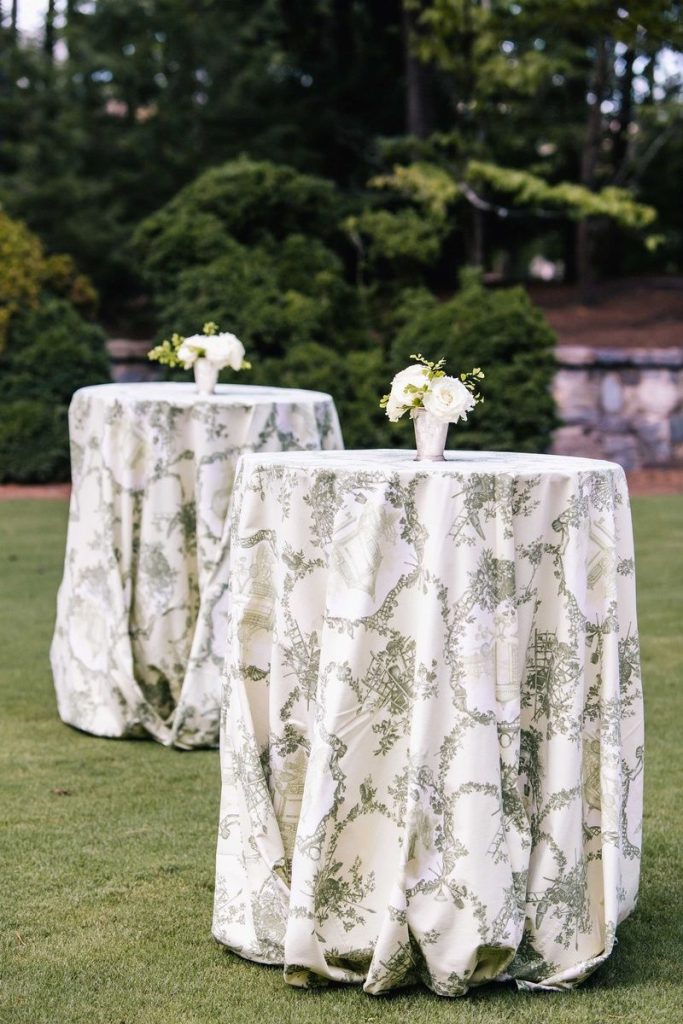 Add some floral charm to your table decor by adding printed linen. This has perfect hues and gives the wedding a rustic and flowy look. Incorporating a floral pattern will add a homey appeal to the wedding. You must try adding this beauty to your wedding list.
14. Gallery of Vintage Mirrors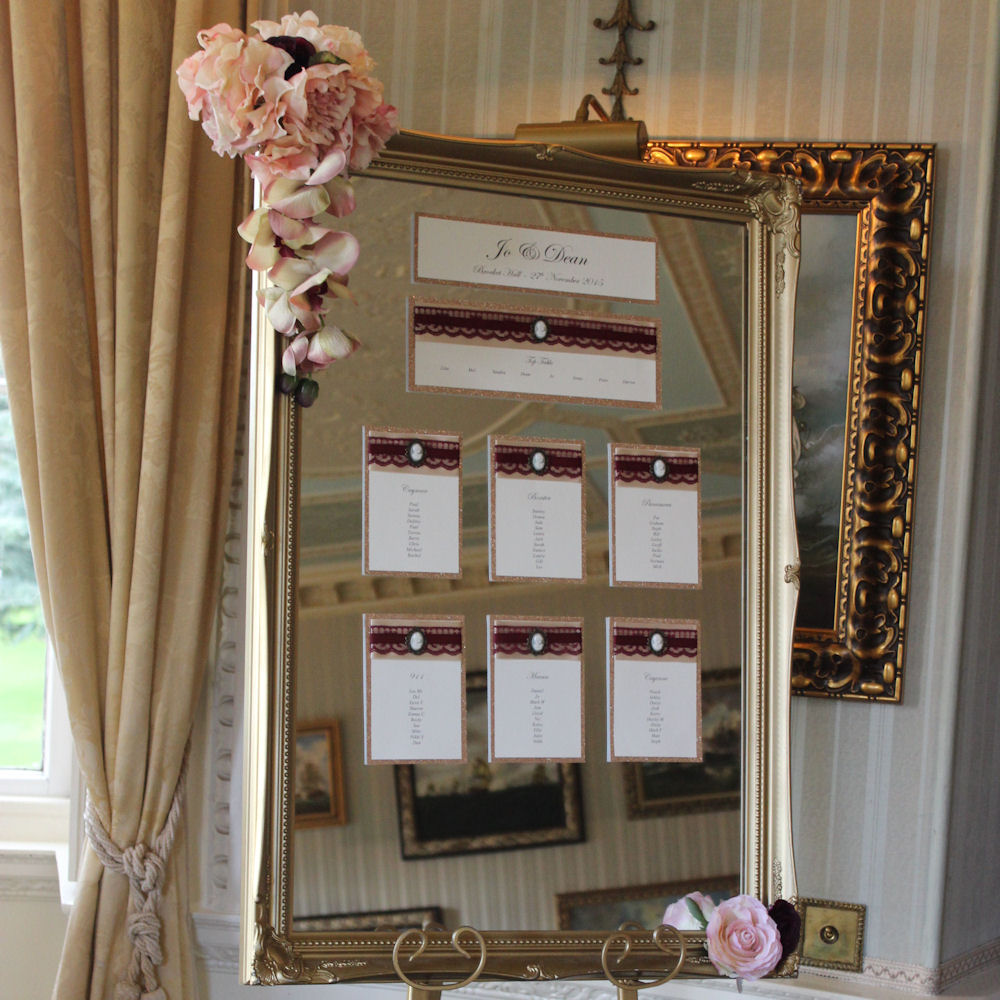 If you wish to be more experimental with the look of the wedding, then adding a gallery of vintage mirrors will be great. You can further charm it up by adding warm lights. They really look nice and eye-catching. Must try adding these ideas!
15. Baby Breath's Flower Crown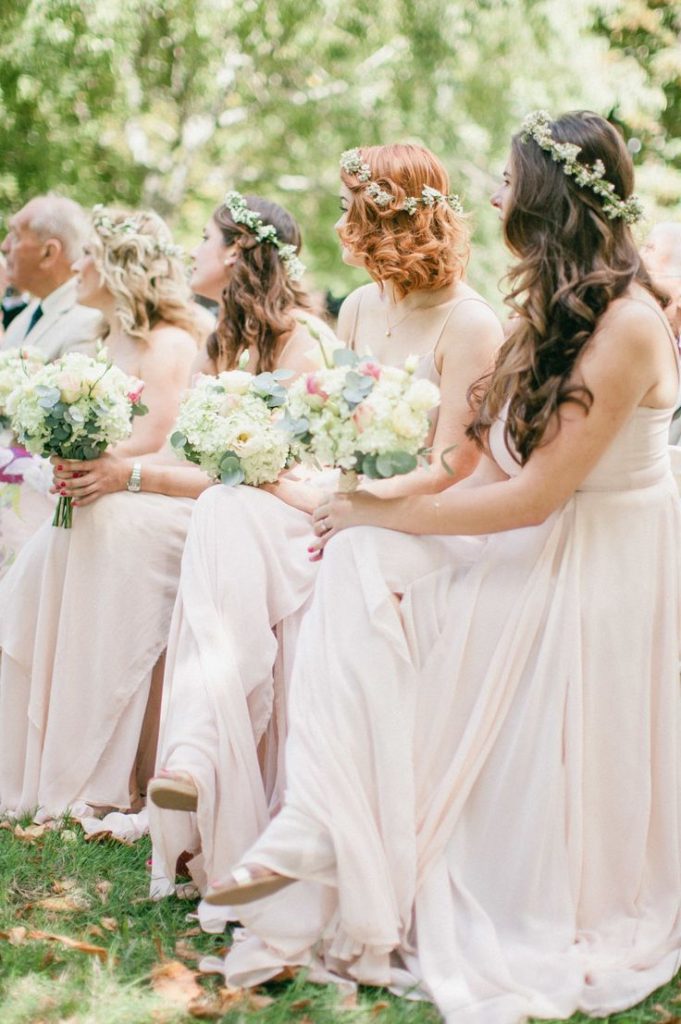 This will certainly make the heads turn. Instead of conventional tiaras, the bridesmaid can choose baby breath head crowns that will give the wedding an earthy and bohemian vibe. These are now in-trend, so most of the bridesmaids prefer them to get a beautiful look.
16. Lavish Foliage Element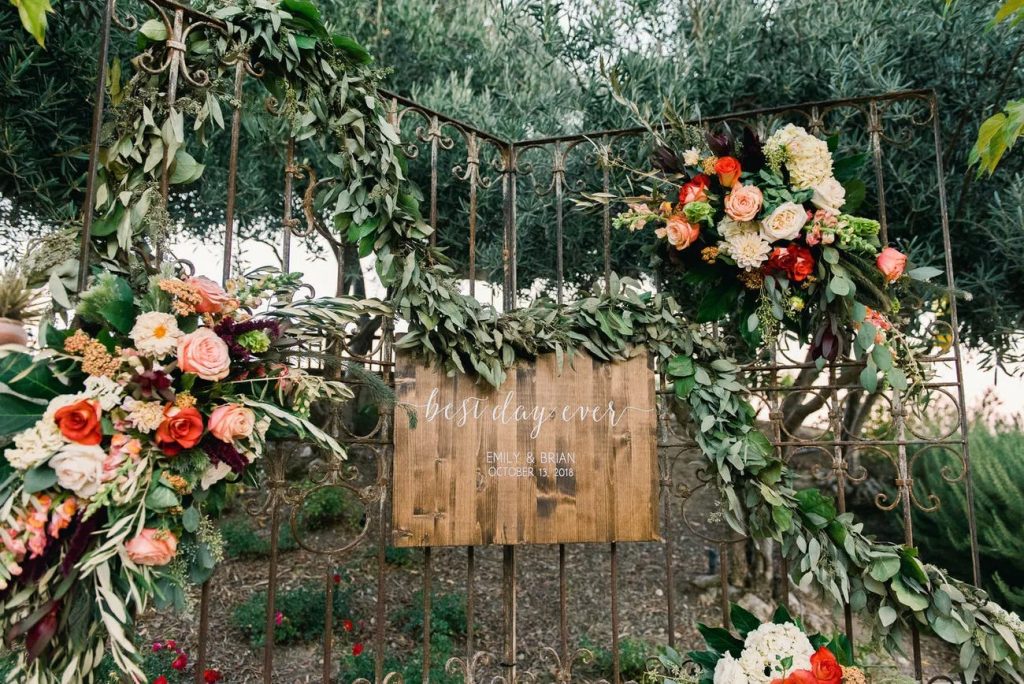 There is always room for greenery, irrespective of the wedding theme. The best part about the green element is that it effortlessly merges with all kinds of wedding decor. Stone walls, warm lights, and wooden beams are perfect for green wedding decor. Adding large foliage like ferns, monstera, and ferns will give the entire setup a statement appeal.
17. Ranch-Style Seating Chart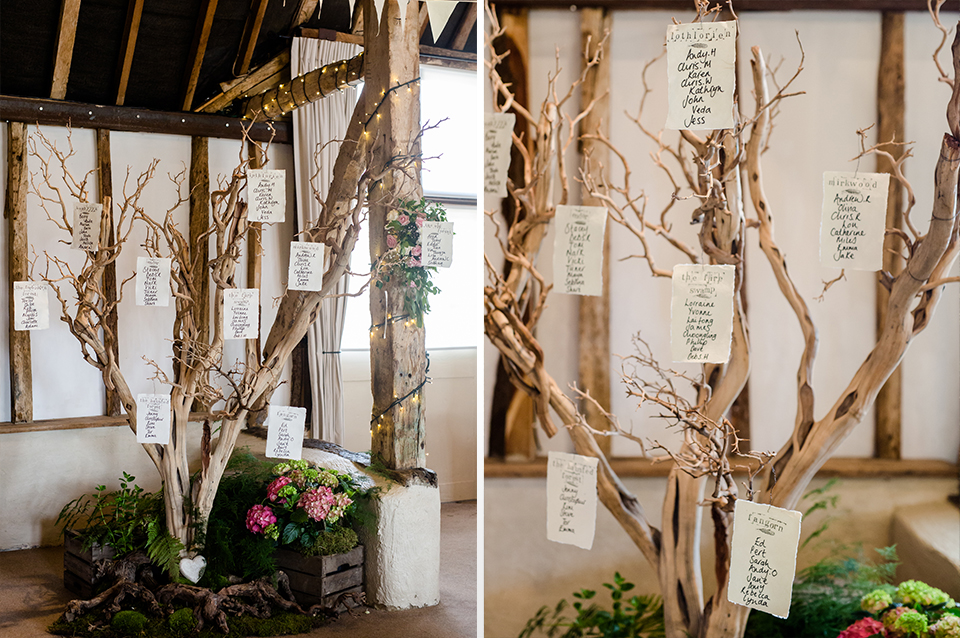 Deck the seating arrangement chart with elk antlers to make it look more rustic. You can also light it up with rice lights and add handwritten notes. The overall look is completely amazing as it interprets a message with it. To add a lively touch, you can also hang paper ribbons on it.
18. Calligraphy Stone Escort Cards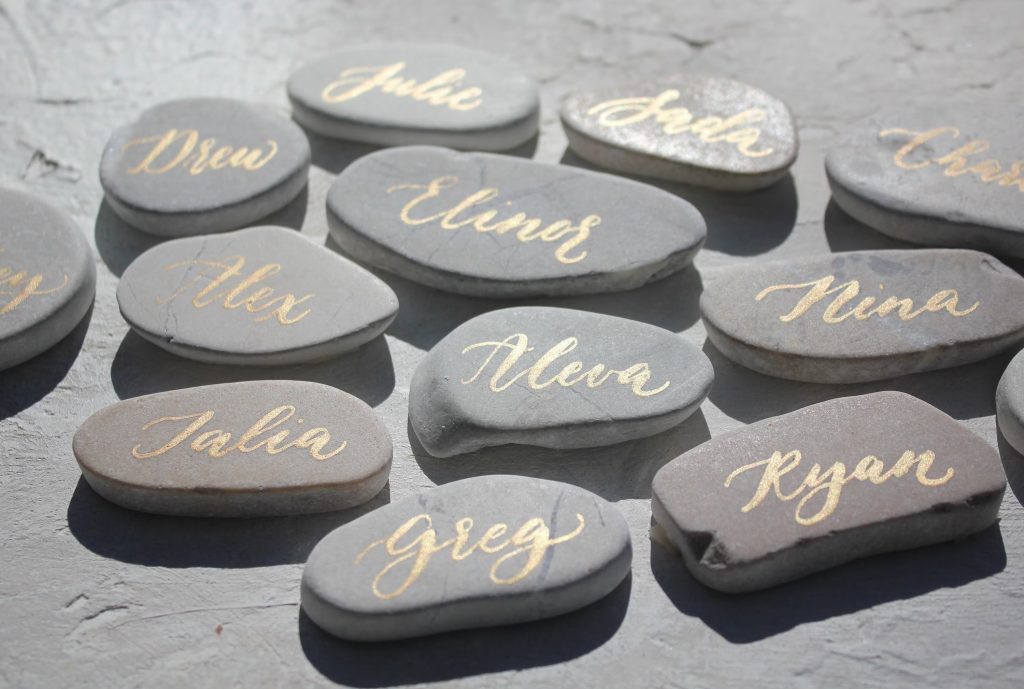 If you want an eco-friendly option to display names and want to ditch the paper escort cards, then calligraphed stone escort cards are a great alternative. These look chic and classy. Incorporating this idea is fun.
Summing It Up
All in all, a wedding is a once-in-a-lifetime event; everyone wants it to be memorable. With these simple low-budget rustic wedding decor DIY, you can add charm to your wedding.
The scope of DIYs is expanding, and people are trying to incorporate them in every event possible, from home decor to planning wedding decorations, adding the element of DIYs gives it a personal touch. Thus adding sentiments and emotions.
With these simple DIYs, you can easily level up the wedding decor. Moreover, these naturally appeal, giving them a more personal touch. However, to seamlessly execute the DIYs, some preplanning is a must.
So, explore the internet and brainstorm with your friends to choose a perfect decor idea.
Frequently Asked Questions
Is DIY Decoration Cheap?
DIY wedding decor can be a cheaper option with proper planning and preparation. Placing the order in bulk will save money. If you place an order from a wholesaler, you can save money. Don't miss the quality before placing an order.
What Are the Key Elements of Rustic Wedding Decor?
Certain elements instantly add a rustic vibe to the decor. Adding blush and muted shades in the backdrop and some natural elements like green foilage add to the rustic charm. You can switch to eco-friendly confetti to take the decoration a notch above. Eventually, the lighting will add a glam quotient to the decor.
How to Set up a Rustic Wedding?
A rustic wedding has a unique appeal that strikes a chord with everyone. The abundance of natural elements gives it a warm and cozy appeal. Even with the minimalist approach, you can create an extravagant setup, like a long dining table decked up with metal lanterns, wooden placements, and large green foliage will work well.