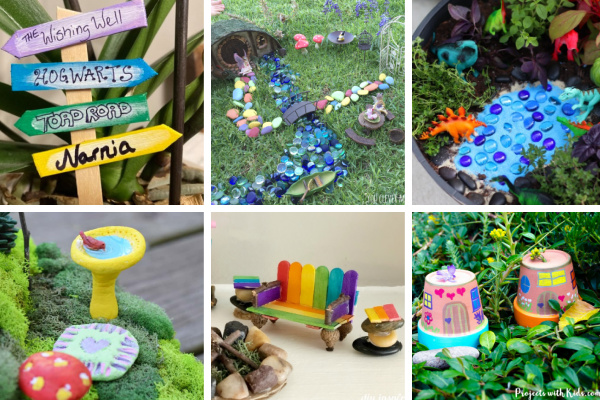 Don't you think fairy gardens in the fairytales are magnificent? That beautiful set-up of magical, colorful flowers, miraculous green grass and bushes, lovely miniatures, and especially that soulful fragrance of earth! Imbibes the soul to dance and the heart to sing, just like in a fairytale movie! Are you also one of those who want to live your fairytale moment at your home? You can create your fairy garden by yourself in very easy steps only if you are aware of what you are going to recreate or make for your garden as per your thoughtful dream!
Here we are to help you to get amazing DIY ideas for your fairy garden so that you can find out which one looks like your dream fairy garden idea!
In this blog, we are going to present the 20 best DIY fairy garden ideas that will make your work easier and your home garden magical!
1. Miraculous Mushroom Garden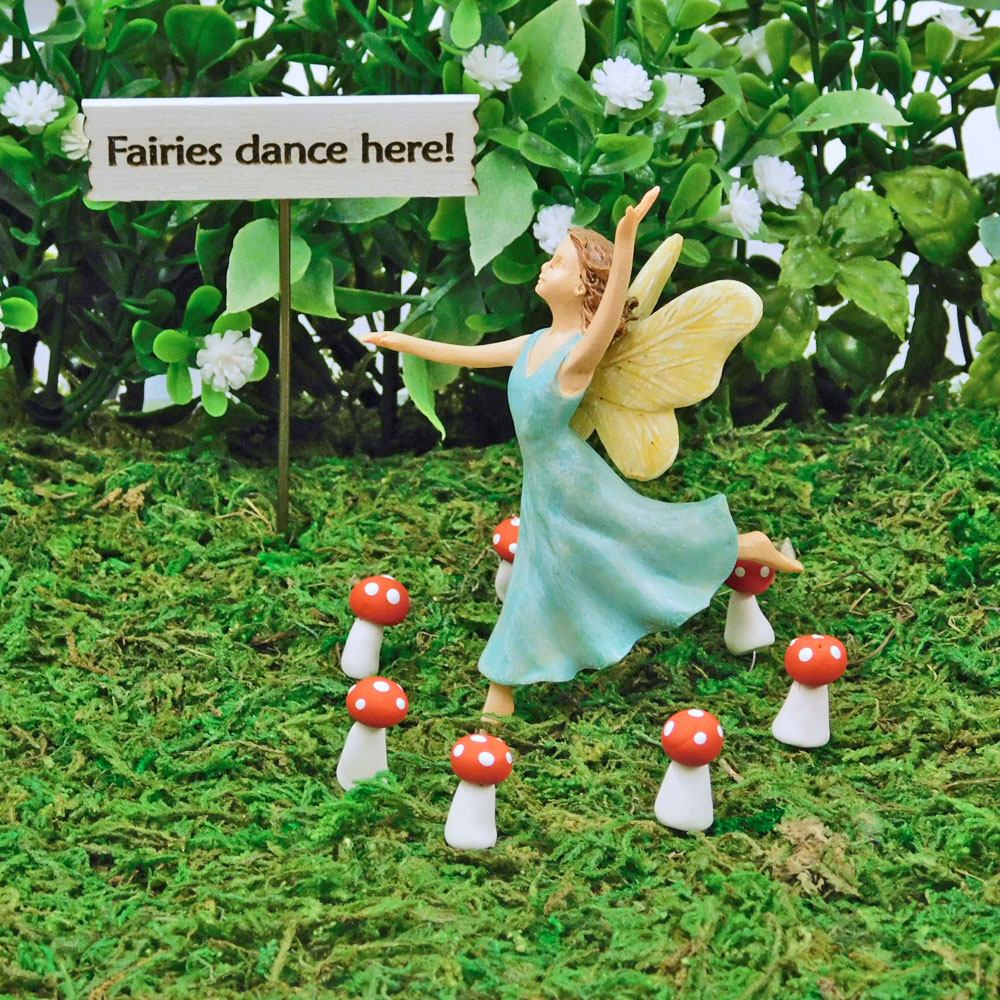 When it comes to a fairy garden, then it is surely incomplete without mushrooms. And in a DIY garden, it becomes a must! You can get those mushrooms arranged in a manner that they look like a ring ball setting where fairies dance and enjoy, that your little munchkins and you are surely going to love! You can go for the colorful mushrooms or just realistic mushrooms, and you can even get the real mushrooms grown if you can wait for the final look!
2. Beautiful Stick Roof Cottage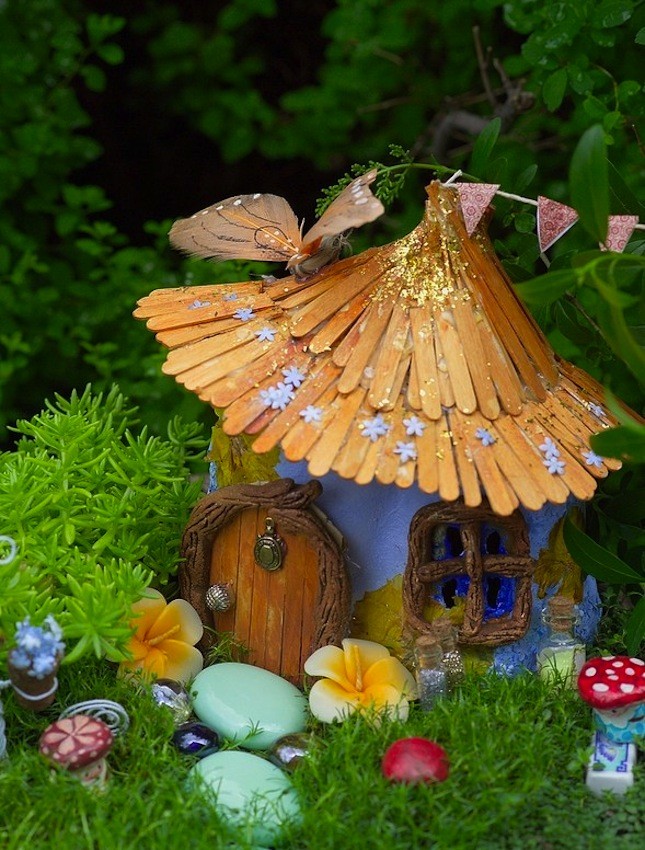 Stick roof cottage, hmm, sounds interesting, isn't it? You can also have a beautiful cottage in your fairy garden made up of sticks. It will not only make a beautiful cottage but also will help you teach a meaningful lesson to your little munchkins. The ice cream sticks that we often throw after eating the ice cream can be turned into a beautiful masterpiece of a fairytale. All you have to do is take a glue stick, some ice cream sticks, and some paint colors and turn it into a masterpiece.
No products found.
3. The Magical Fairy River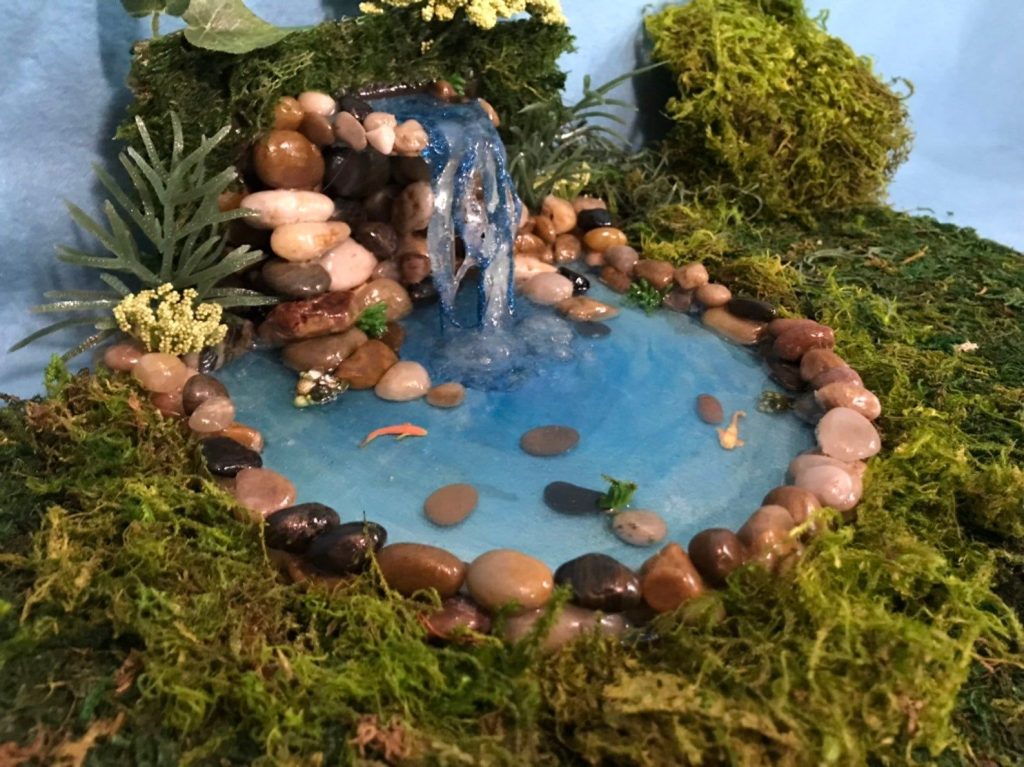 Creating a fairy garden and not adding a magical fairy river to it? Not fair! This magical fairy river is a must to have in your garden if you want to make your fantasies of a fairytale come true. The flowy river is covered at the ends by the smooth surfaced naturally carved stones, and the beautiful flower colorful flowers surrounding the river with utter beauty is all you need in your garden to turn it into a beautiful fairy garden that has a magical fairy river!
4. Dreamy Fairy Tea Party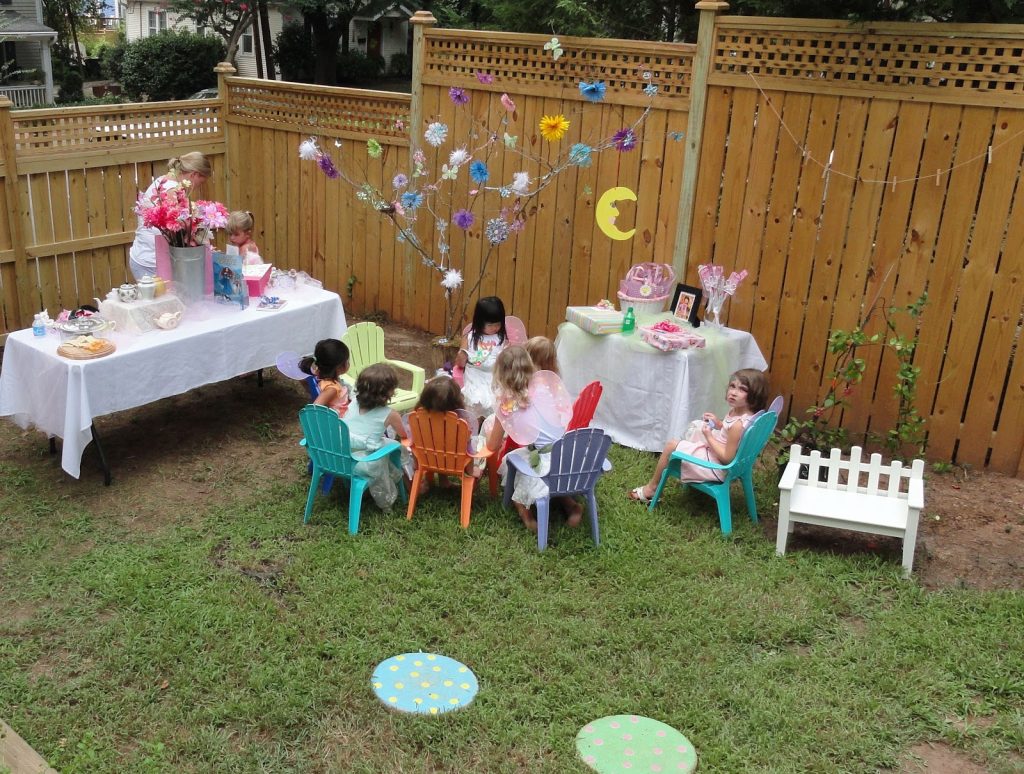 When you think of creating a fairy garden, then a tea party corner is a must to have in it! It is your choice to create either a miniature tea party corner or a real one! We will be adding links to the items for both of these options for your convenience. All you need for a tea party set up in your fairy garden is table chairs set, teapot and cup sets, some snacks, and the beautiful miniatures around the table and chairs. You can also add the beautiful flower pots surrounding the party area.
5. The Magical Circle Of Colors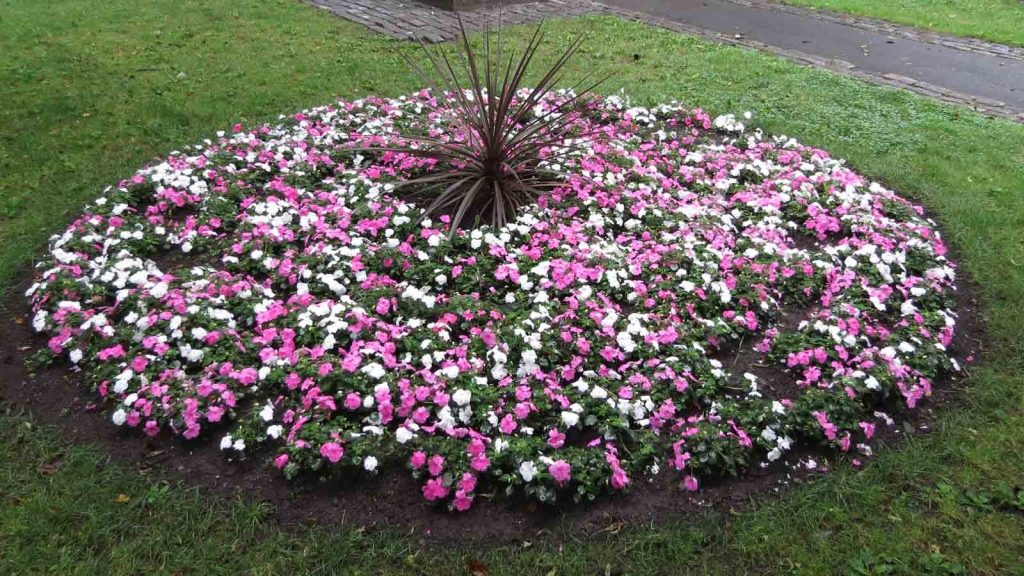 You must be thinking, what does it mean? Well, you can also have a magical circle of colors in your garden. All you have to do is either arrange the small and cute flower pots of different colors in a circle or grow different color flowers in a circular arrangement and here you have your magical circle of colors in your fairy garden. You can have the annual flowers mixed with the other colorful flowers in a specific order, like white flowers with pink ones. However, you love it to be!
Here are the essentials needed to achieve it:
6. The Magnificent Tree House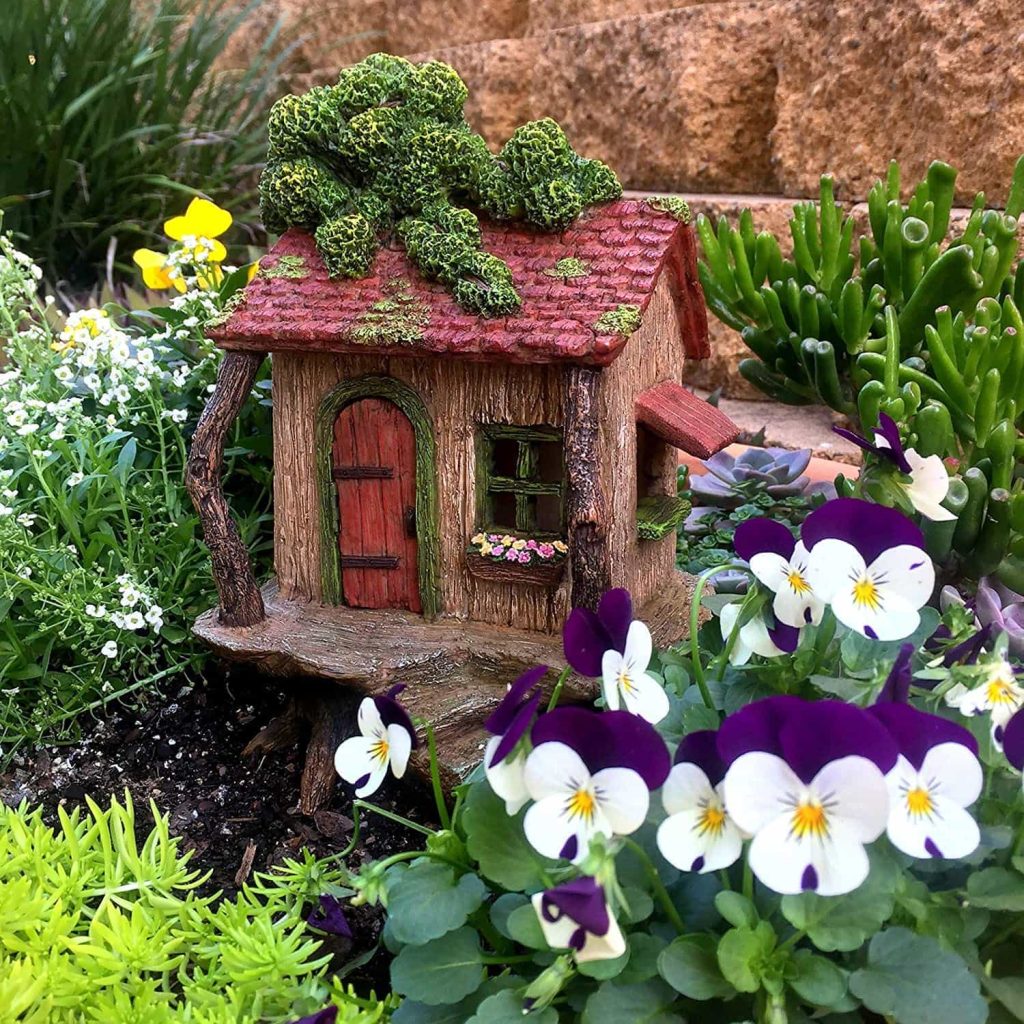 A tree house is the most beautiful thing of creativity that you can have in your fairy garden. It is your choice to either build a real tree house or just a miniature model of it. Well, we suggest you must have a tree house, either small or big, a tree house is a thing of beauty in all! You can take the help of your little buddies and your power buddy to help you create your dream tree house! A dream tree house needs dream teamwork, which comes with consistency and amazing ideas.
7. Stars on The Ground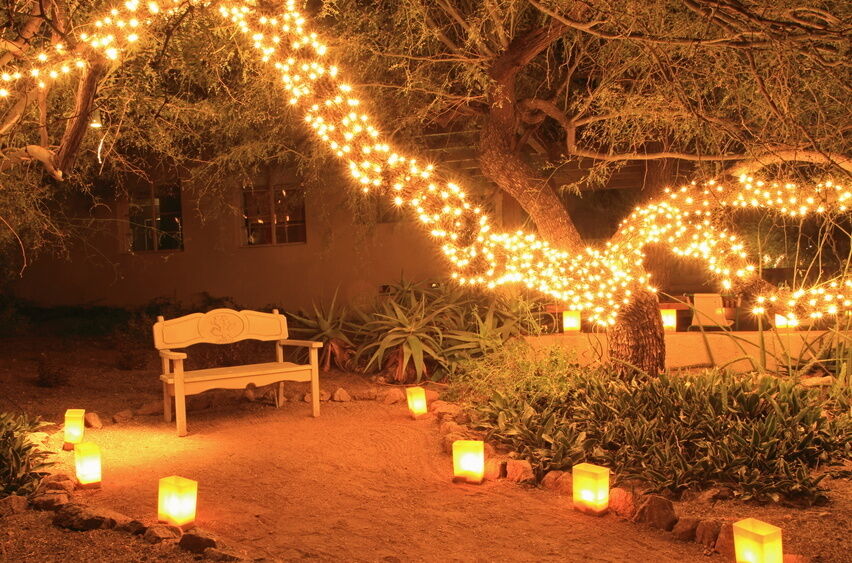 The real beauty of witnessing the fairytale moment cannot be completed without the work of lights. So, you can bring the stars on the ground by fitting some gorgeous lights in the trees and bushes of your garden, keeping all the safety measures for your munchkins in your mind. You can even make a roof arrangement with the beautiful starry lights in your garden. To save energy, you can go for solar-powered lights that look like fireflies at night.
Here are some very beautiful lights that you can buy:
8. Stone Fairy House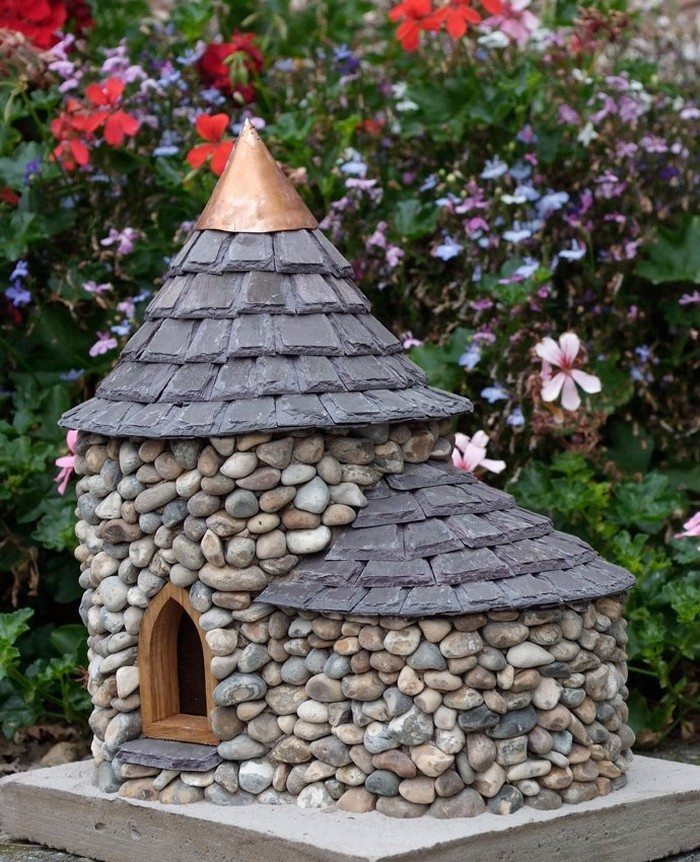 You can build a small and really cute fairy house for your fairy garden by using stones, and to enhance its beauty, you can make a pathway for that house with the help of pebbles and can surround it with some quirky animals like a gorgeous wild horse, cute dog or even a cat. You can decorate those stones by painting them with some vibrant colors. Flowers are no doubt a must for every fairy garden and its decorations, so make sure you must add beautiful flowers surrounding it.
Here are some essentials required for this beautiful piece:
9. The Enchanted Bottles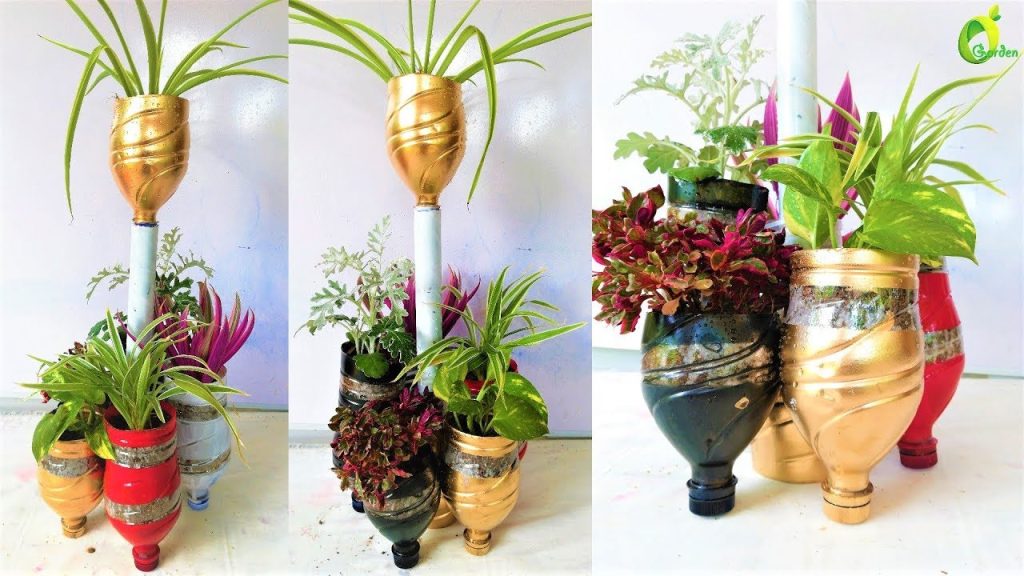 This is the easiest thing you are going to create for your fairy garden. All you have to do is take the unused plastic bottles or unused cans and cut a small square shape from it and fit the bottle or can with the soil and you can plant your herbs or shrubs in these gorgeous bottles by hanging them beautifully all around your garden and hanging lights on them. To make them look even more beautiful, you can paint them with vibrant colors. This is a homemade sustainable piece for your fairy garden!
10. The Wizardry Village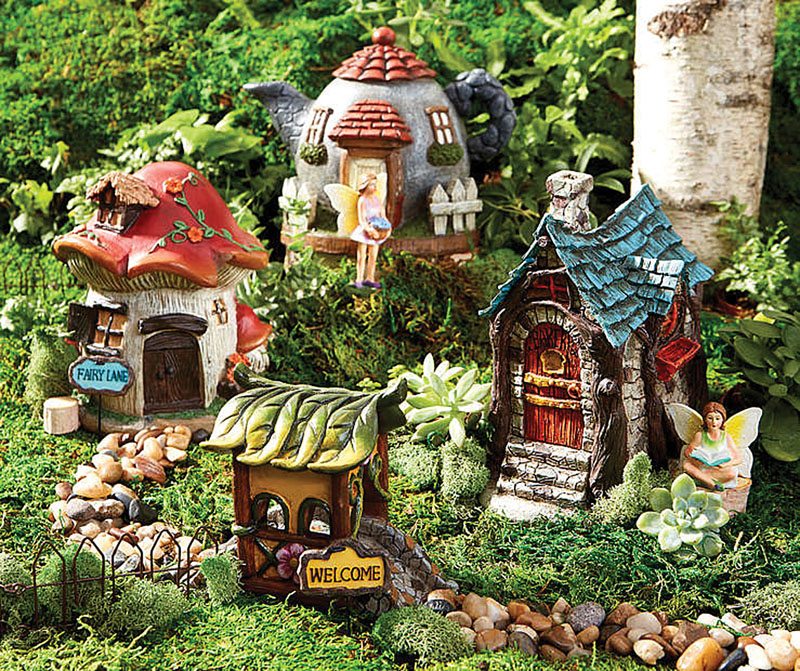 You can create a small corner of your garden showcasing the magical wizard village where fairies live and play together, and you can even make stories to get joyous and magical evenings with your little munchkins. This project is again going to be a homemade sustainable project for your gorgeous fairy garden. Beads and stones can add a lot to this beautiful village. To make this village look more realistic, you can even add miniature animals that look realistic.
11. The Broken Pot of Beauty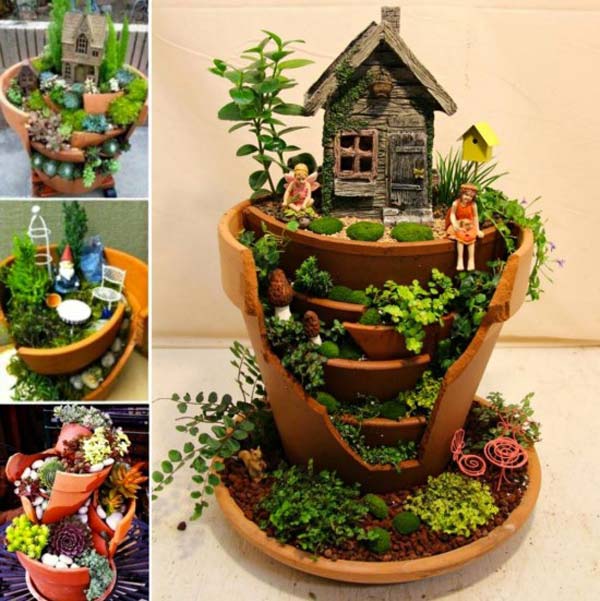 This project can give the best moral lesson to your kids, how broken things can be carved to look more beautiful than they originally were before! If you got some of your pots that got broke, then this piece is for your fairy garden. All you have to do is attach the broken parts of the pots haphazardly such that you can make a small space inside the hollow section and beautiful stairs in the outside portion of it to make it look like a beautiful pot garden house for plants.
12. Mini Fairy Garden Train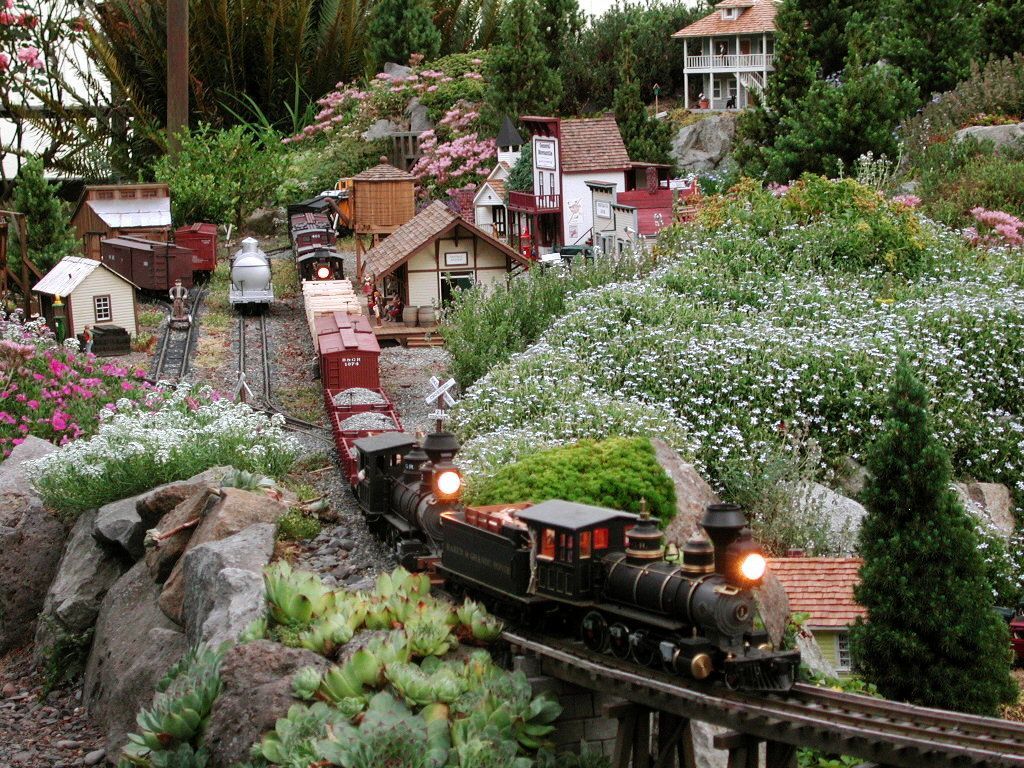 Smoke trains are whole fairytale vibes! This mini fairy garden train is surely going to win your heart with its multipurpose feature. You can buy the toy train from the links given below. Then you can set up this train near the beautiful corners that you set up in your fairy garden, and this train can easily help you exchange things from one corner of your garden to the other (depending on the length of the tracks) very easily and beautifully.
You can decorate this train with flowers or small mosses.
13. Fairy House For Birdies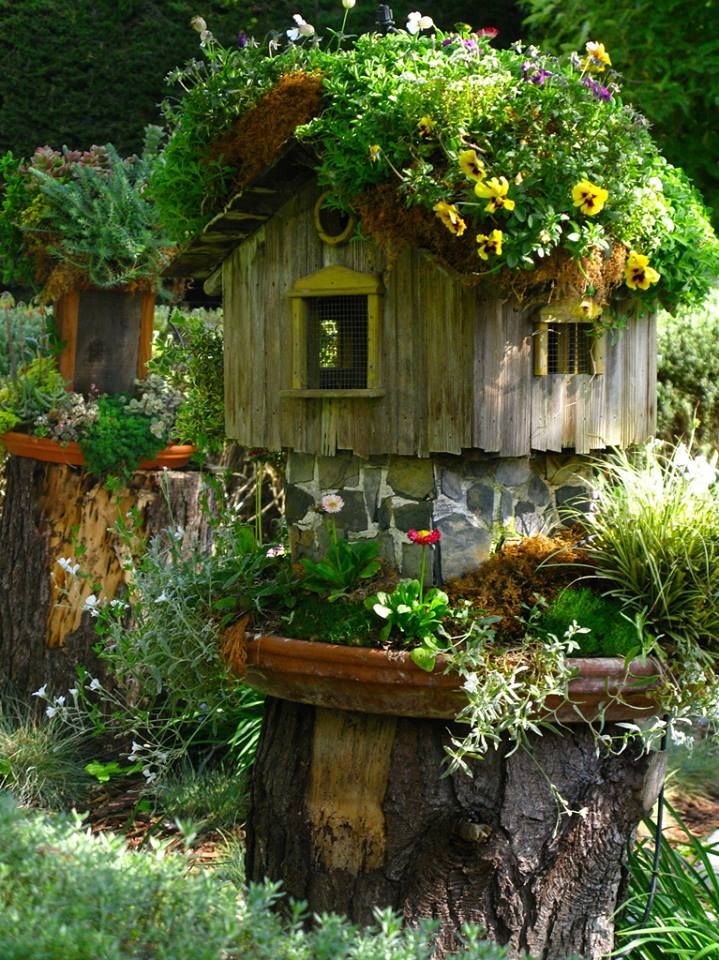 Having a mesmerizing fairy garden and no place for the birds? Well, to have a complete and real fairy garden, a house for birds is mandatory! You achieve your dream fairy garden and watch their family flourish with yours. And as a matter of fact, having a house for birds is considered very lucky and prosperous for the family, so if you are planning to build your fairy garden, then do have a space for cute chirpy birds.
The essentials are given below:
14. The Bubble of Mosses
You can create a whole new bubble of moss that is surely going to add a lot more to the beauty of your fairy garden. To create a bubble of mosses, you need to make an arrangement of mosses that creates a whole new identification in your garden. You can decorate that area surrounded by stones and flowers. You can even create a bowl full of mosses and keep it in your garden at some distance to enhance the beauty of your fairy garden.
15. The Play of Nooks and Crannies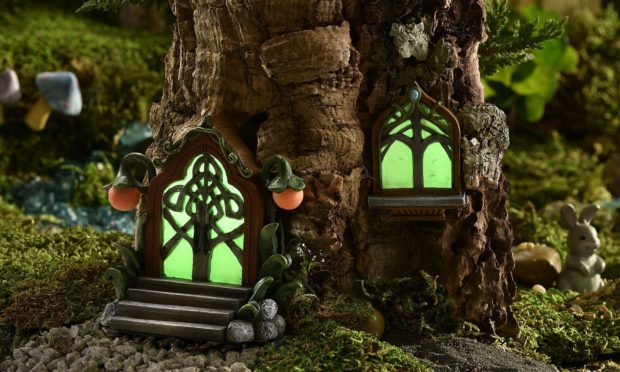 If you have a big old tree in your garden, then this place a fairy garden, is for you!You can add an amazing fairytale house door in some hollow corner of that tree and can decorate it with the help of stones, pebbles, and even a bunch of flowers. All you have to do is find the hollow portion of the plant, then clean it and install a door and window setting, or you can even put a small house inside the hollow portion, and here you have your play of nooks and crannies!
16. Bucked Fairy Garden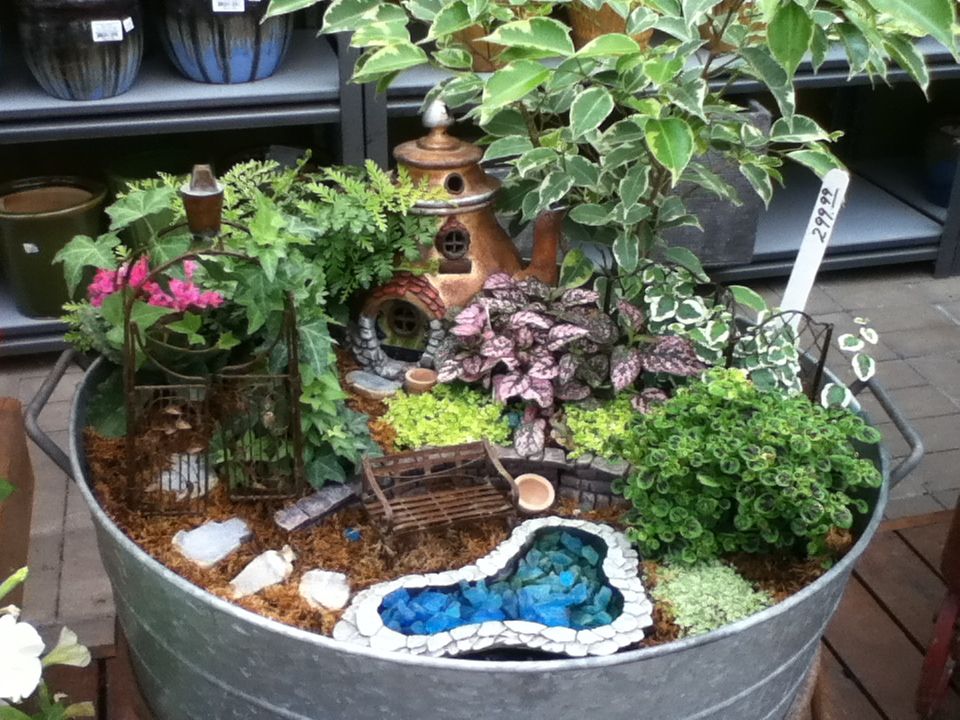 If you want to showcase a miniature of a fairy garden inside your house or even in the corner of your garden, then this idea is for you! You can create a beautiful miniature fairy garden in a wide bucket, and just with some simple care, you can keep it as the most beautiful piece in your house or garden.
Collect all the miniatures related to the fairytale theme from your storehouse and keep them all as per your thoughtful idea; after filling the bucket with the soil or mud from your garden, try to put some moss or grass to make it look greener.
No products found.
17. A Stream of Glitters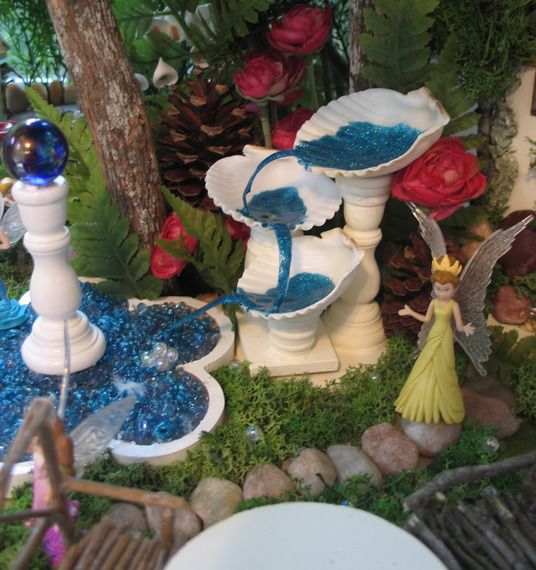 You can create this beach of glitters in your garden by creating a small and beautiful stream of water in your garden and adding the glitters to it to make it look magical and a complete fit for your fairy garden. This glittery magical stream of a river can be called the river of wishes and hopes! As the glitters show the ray of light in the darkness and you can surely tell a tale to your munchkins related to this miraculous river.
No products found.
18. The Musical Fairy Garden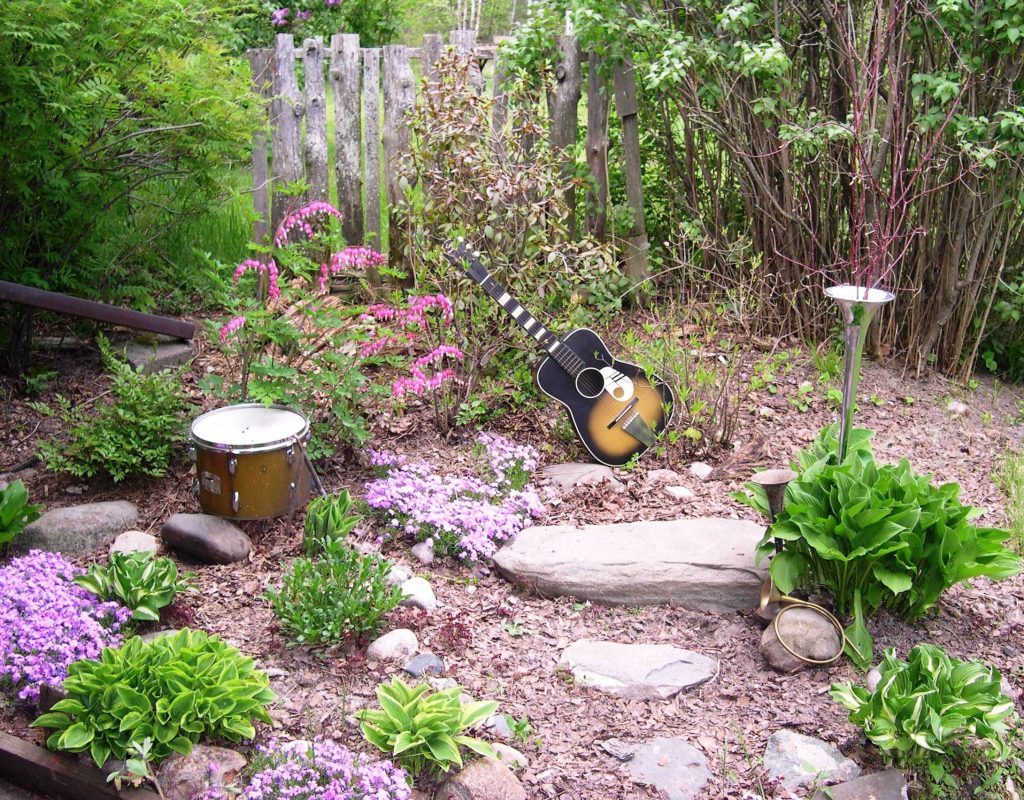 You can create your musical fairy garden by adding disco lights, starry lights, and even solar-powered lights because who doesn't like the all-time fireflies in their garden? With all this, you can even add a music system in your garden for fairytale parties. With that, you can even add your own instruments like guitar, ukulele, or anyone that you have. You can also celebrate those fairy ball parties in your fairy garden and can make all your fantasies come true!
19. The World of Fairies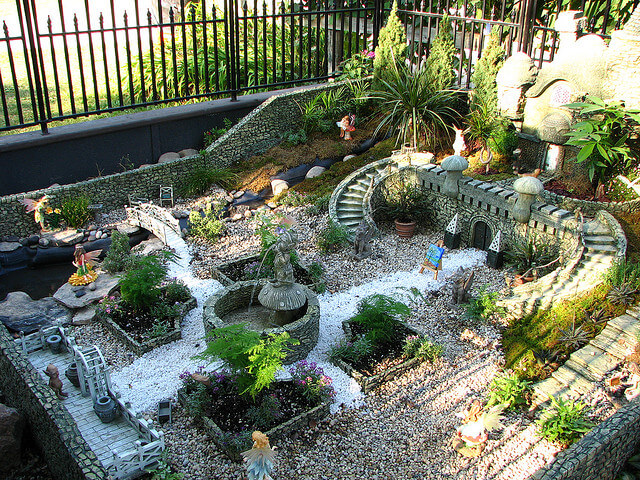 You can create a beautiful world of fairies in your garden to turn it into a fairy garden. To do so, you can just add some toy miniatures from the unused toys and things in your house like beads, stones, miniature furniture, kitchen set, etc.
You can even add the Barbie set, miniatures from your old toys or your kid's old toys, set up a small cute house of the princess, and keep some wild animals to show the livelihood of the princess being the beauty by heart, to enhance its beauty!
20. The Magic of Best Out Of Waste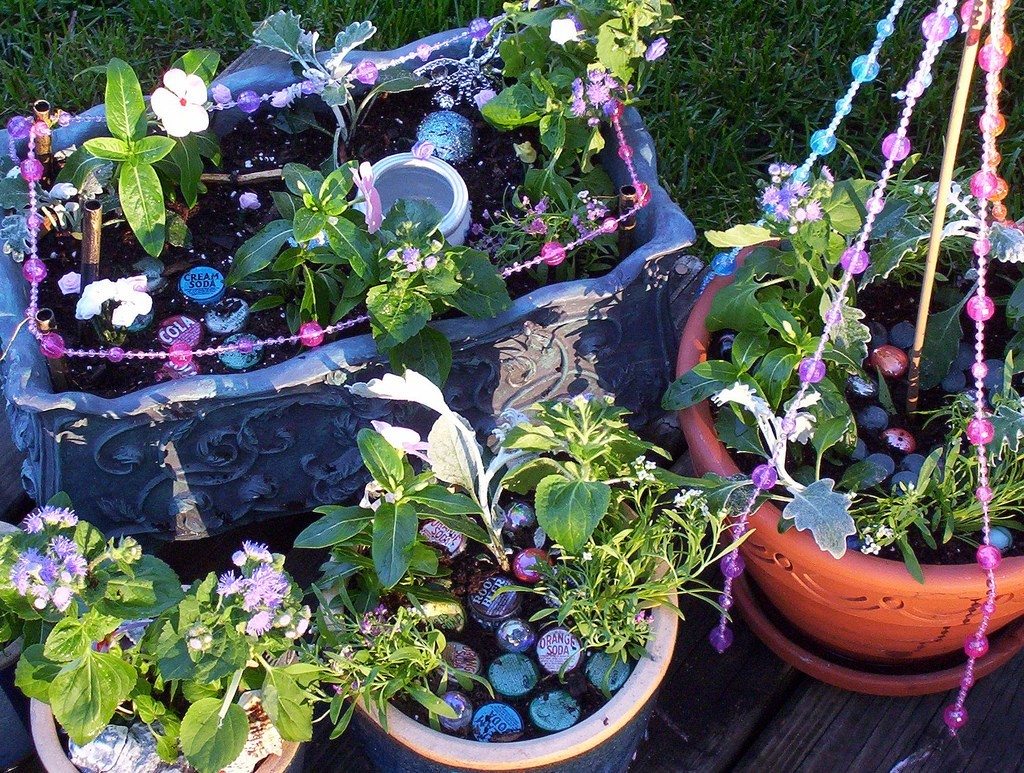 You can create the best wonders out of the waste at your home that you thought was a waste before today! Like plastic bottles, cans, broken wood pieces, broken glass, etc.
You can beautifully paint the bottles and the cans, and can plant herbs, shrubs, or small saplings in them, and can hang them all around your garden with the other further decorations to create it all into a dreamy space!
Summing It Up
All in all, you can also create some of your own best out of waste and can step into the world of sustainable development!Making a beautiful and dreamy garden is a fantastic dream for all of us, but achieving it needs proper brainstorming and constant effort.
We hope this article was helpful to you. We listed these top 20 DIYs for you to be able to find the one that matches your dream work and makes you feel like this is what you want to create!
Other than the aesthetic fairy tale vibes spread all over your garden, you will also experience a breeze of fresh air as you are surrounded by plants. This will also enhance your mood and keep you happy.
We wish that you found your dream garden idea for your gorgeous fairy garden!