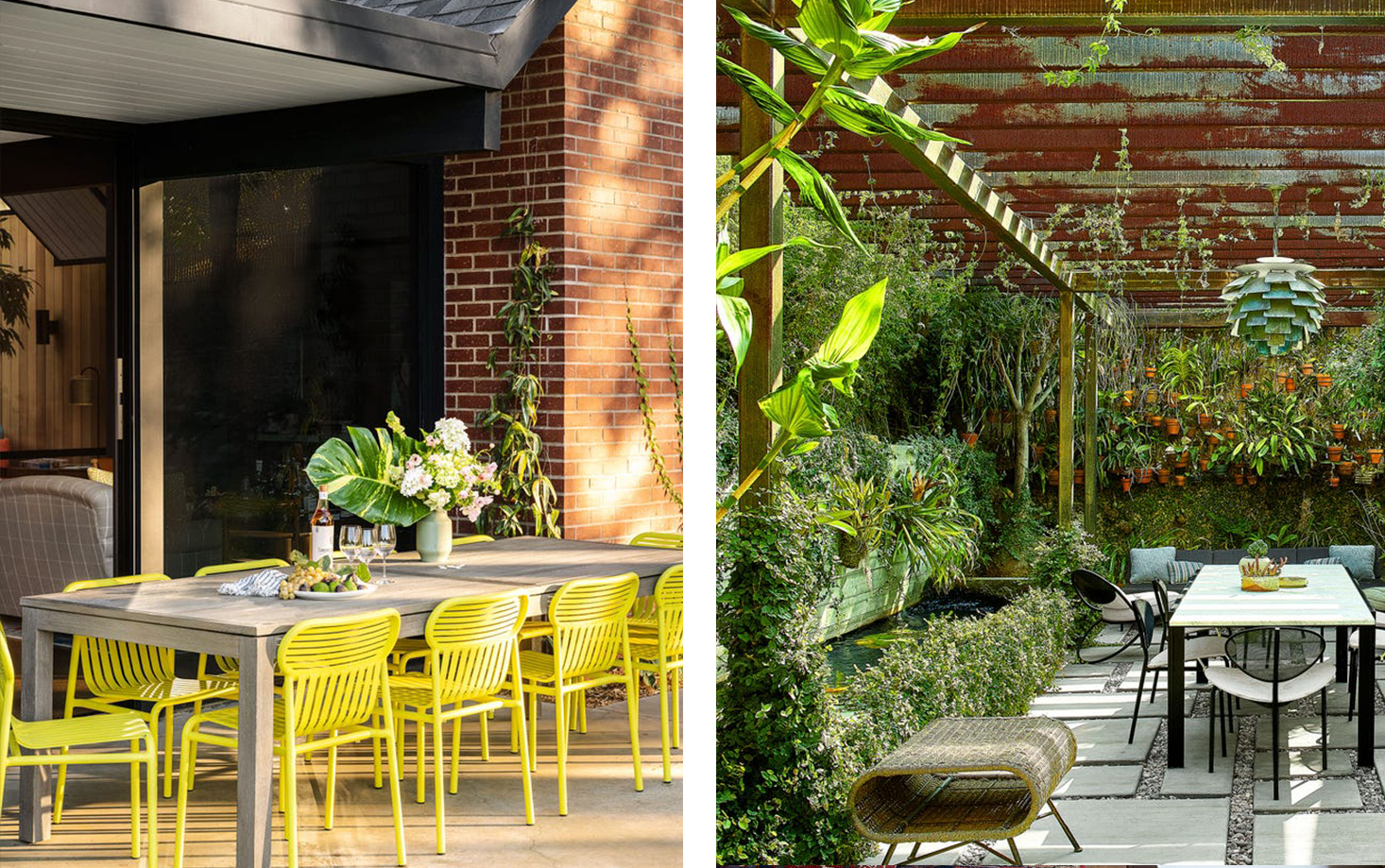 Do you want to transform your backyard on a small budget but don't know how to? Don't worry; we are here to provide you with the best possible solutions!
Backyards are one of the most productive and important parts of our houses, but we often tend to ignore them or let them be the way they have been since the beginning, which is wrong. Why not make the best out of something capable of it?
Maybe we are too lazy to do that! If yes, then this is something you should work on. But if budget is the real problem, then here we have the best solutions for this problem of yours!
Here are the top 18 budget-friendly small backyard ideas that are going to make you go "WOW"-
1. Play-Way for Kids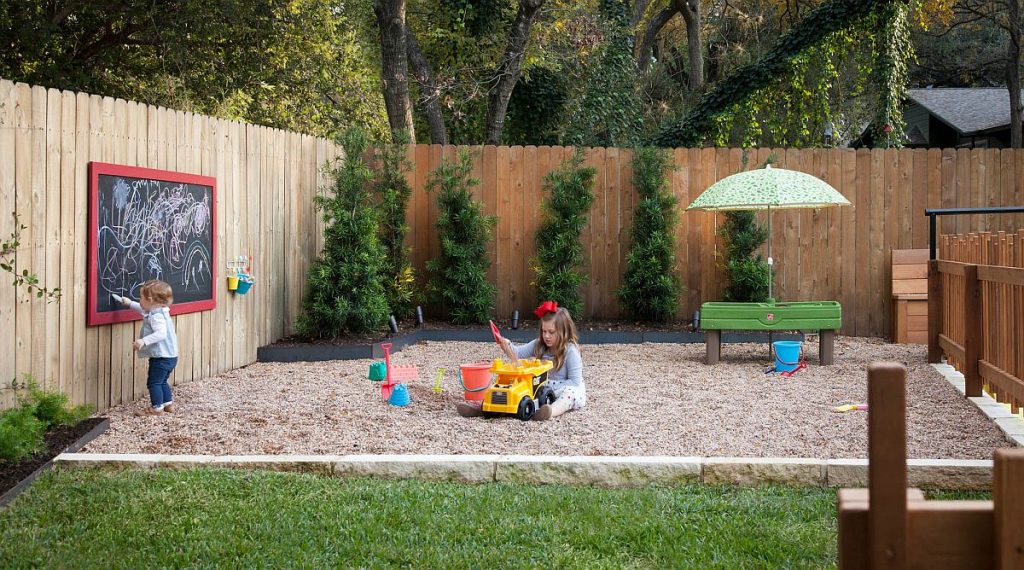 You can create a beautiful and fun-filled play way for your kids in your backyard, and surprisingly it is not even going to take a lot!
This DIY budget small backyard idea is a super hit if you have kids at home who really love to play and are looking forward to the play area. You can take their help in this project which will make them learn a lot of things. You can choose a hexagonal or any polygonal-shaped storage box to be the play area and keep it under an old mature backyard tree that is going to provide shade during sunny days! You can arrange their toys in that storage box, and here is your delightful play-way area ready for your kids to have fun in!
2. Wooden Furniture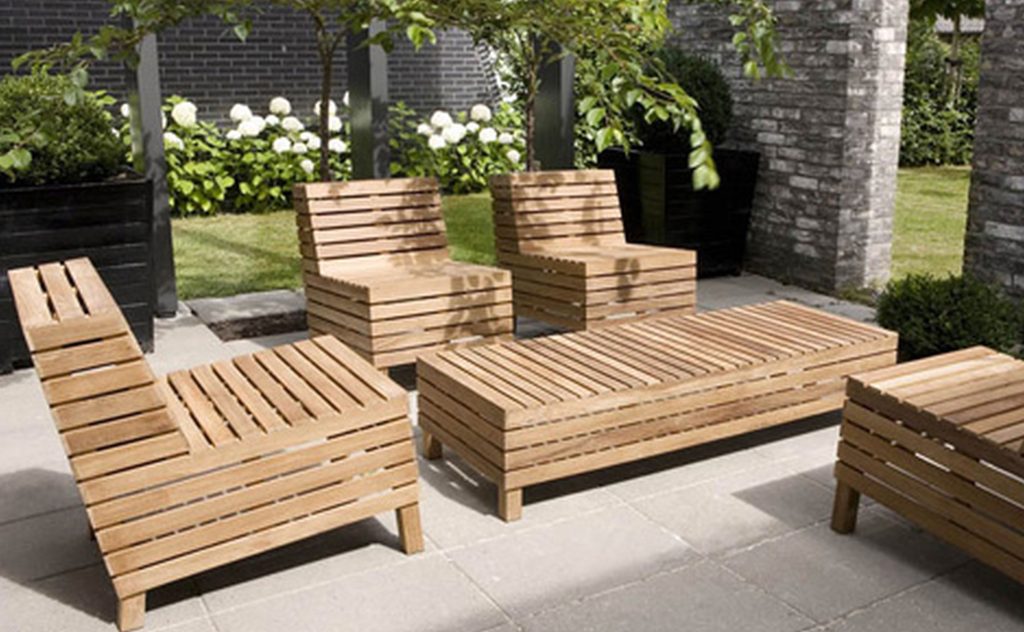 Well, furniture can change the whole look of an area, so if you want your backyard to look cool and beautiful at the same time, then you can go for wooden furniture. To make it a good budget small backyard idea, you must make sure what wooden furniture you are choosing and how you are arranging it because these two things matter a lot.
Outdoor furniture is expensive most of the time, but you can make it a child's play for you by making it a DIY project; how? Well, you can just attach the wood pallets and paint them with your favorite color or the color you want them to be, and here you have your outdoor furniture. You can plant beautiful seasonal flowers surrounding the furniture as well!
3. Mini Gathering Area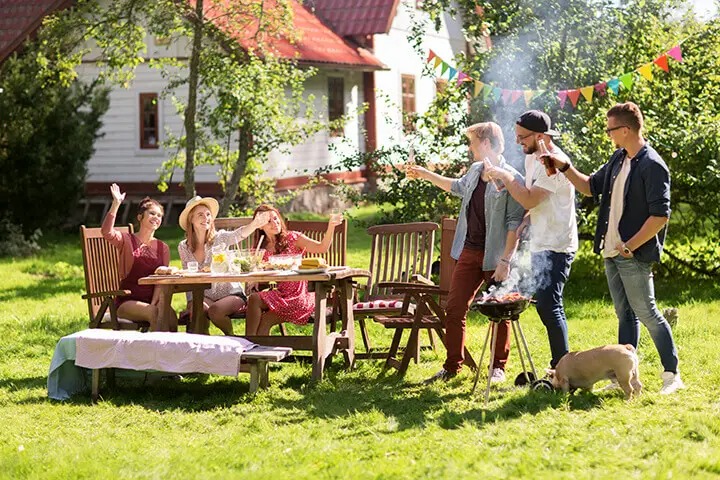 Are you planning to transform your backyard? But don't know what to transform it into? Here is one of the best budget small backyard ideas for you to transform your backyard into a beautiful mini-gathering area with just a few simple steps.
If having a small budget feels like a problem, then let us tell you, it is not! You can set up a mini bar by keeping a cute and small wood case made by you as a DIY by combining the wood pallets, or you can even order them at lower prices.
You can even keep the beautiful and cheap poufs in your backyard for a clumsy yet cool seating arrangement because friends just need the cool stuff to have fun!
4. Cute Kitchen Island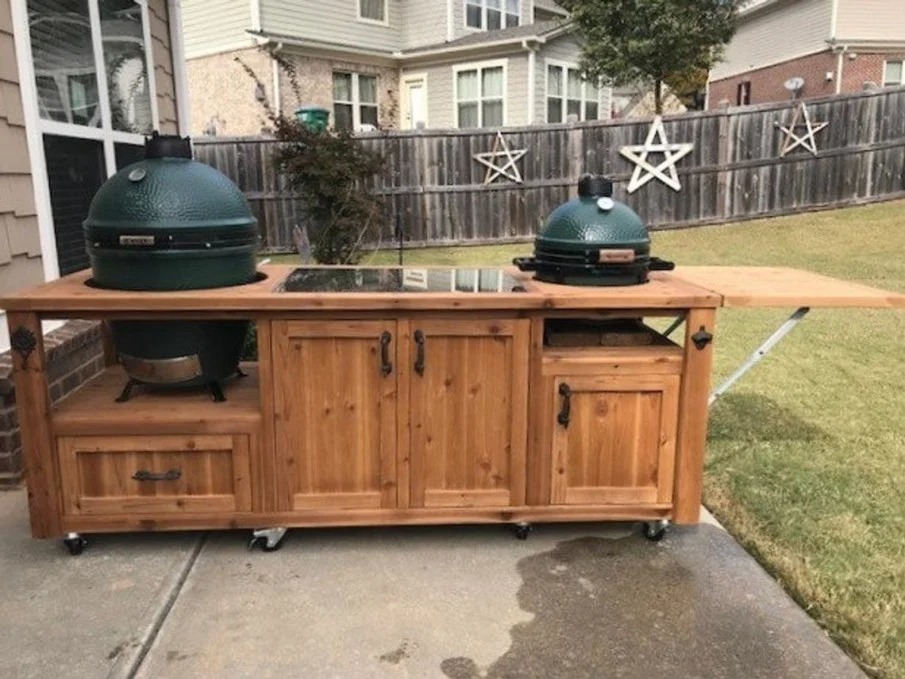 Isn't it amazing that you can set up your kitchen island in your backyard? Ohh, yes, it is! The best part about it is that this is also one of those budget-small backyard ideas that can be one of the best DIYs of your life!
When you are planning for an outdoor kitchen, it might occupy more space for keeping the stuff in the storage unit. So rather than buying it, you can make your kitchen unit by combining the wood pallets, and you can also attach a magnetic strip to it that will help you hang the knives, cloth, and other kitchen essentials.
So, that is how you can also create your own cute outdoor kitchen area that too on a small budget.
5. The Smart Arrangement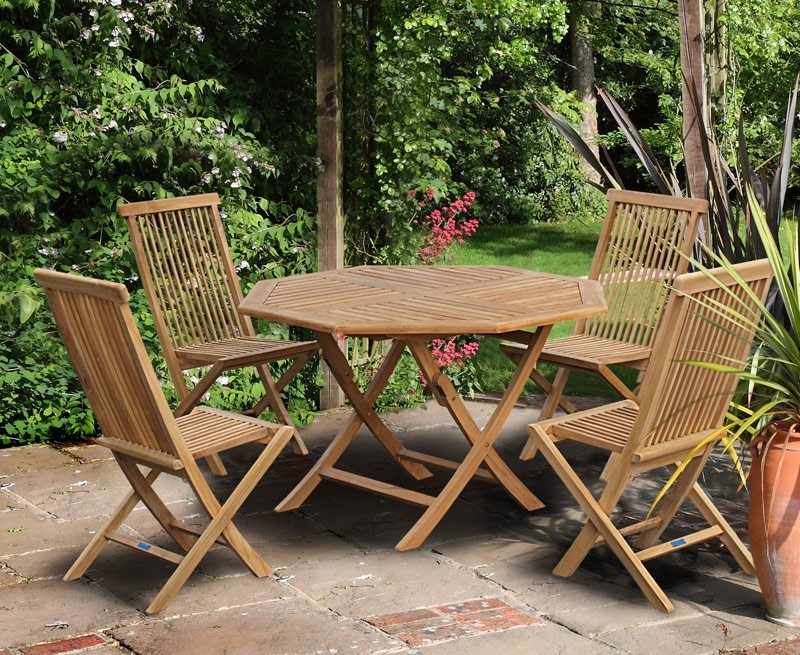 This budget-small backyard idea is going to amaze you and will make you think that space and budget can never be a problem now! You can use the DIY foldable chair and table sets to keep it in your backyard whenever you want a dine-in setup.
If you have to transform it into the play area, then you fold the chairs and can use the table or even for the table, and now your kids can freely play there. If you want to enjoy a sweet family picnic, then also you can simply fold these tables and chairs, and yes, now you can enjoy your family picnic.
This will become your multi-purpose backyard.
No products found.
6. Beautiful Birdhouse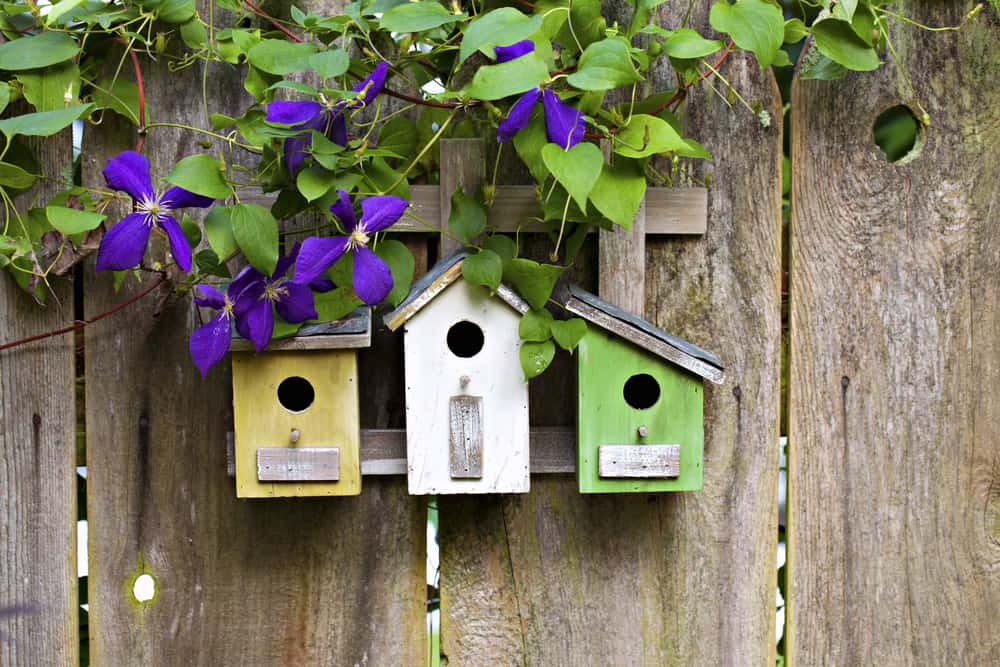 Making a birdhouse in your backyard is going to be the best choice you have ever made because it is going to make the whole environment beautiful and cheerful all around. Watching the family of the bird flourish with yours is a blessing.
To make this budget-small backyard idea gorgeous, you can turn this birdhouse project into a fairy birdhouse and can create a home for the birds with the touch of a fairytale setup. Or you can even set it up in a bucket; you can fill the bucket with soil and then spread some flowers and grass bunches on it. Then you can decorate it with beads and keep a cute house on it which is going to be the new house for the bird.
7. Rug Flooring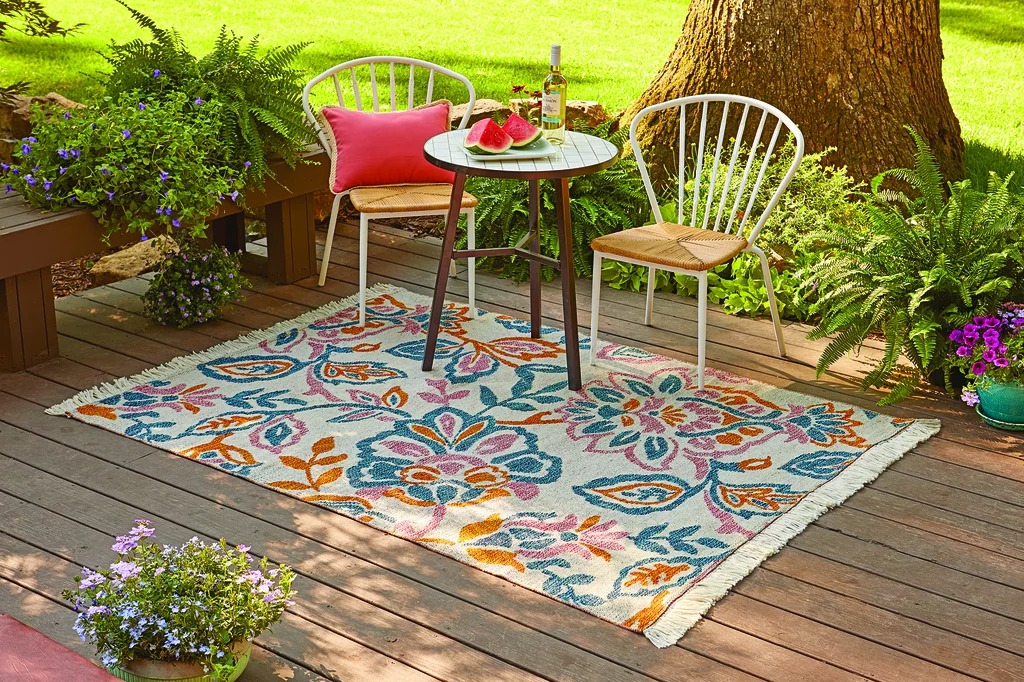 Talking about the rugs, then they can change the look of any area, be it on the inside or the outside. You can arrange the rugs in many ways; here, we have given three ways how you can arrange the rugs that are going to change the look of the whole setting.
You can add a beautiful long and wide rug and can put it on the swimming pool side beneath the chairs in your backyard to make your swimming pool area clean and nice.
You can go for a showstopping rug and can put it beneath the dining table and chair; it is surely going to enhance the look of the dining area in your backyard.
You can do the play of two rugs, where you can put a rug on top of the other, with the difference in sizes, and in that case, you can choose one solid colored rug and one rug with the pattern so that both of them can coordinate with each other.
No products found.
8. The Rock Garden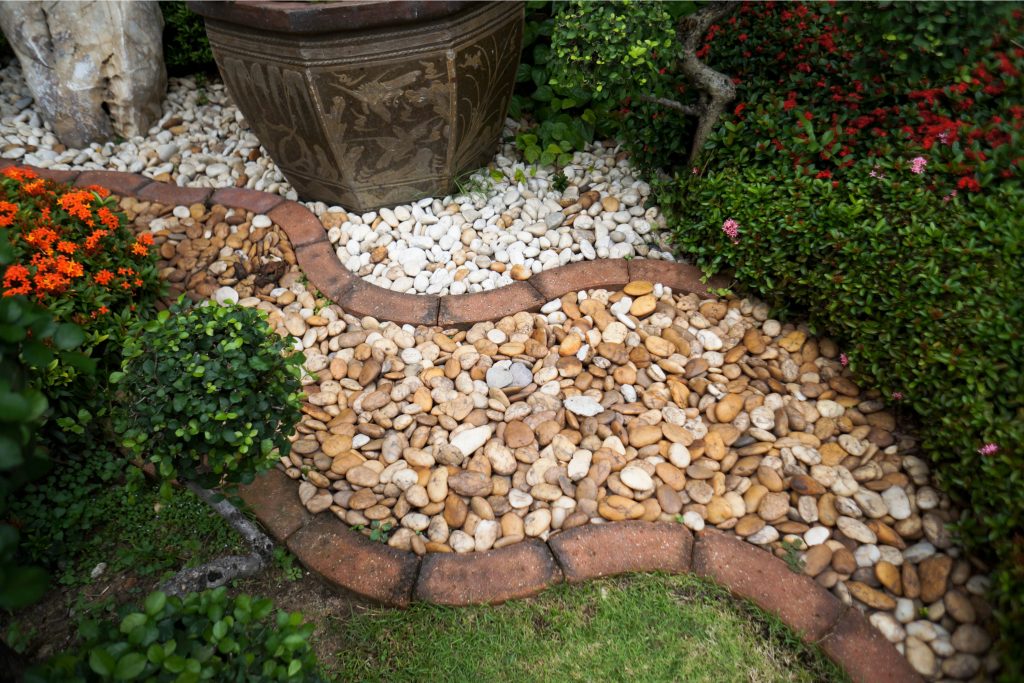 You can transform your backyard into a magnificent rock garden which is surely going to make your backyard look awesome. This budget-small backyard idea is going to be a game-changer for the look of your backyard area. You can make a beautiful rock garden by arranging different kinds of rocks beautifully and can even coordinate them with the plants.
You can even surround the flower pots and plants with different stones, or you can even coordinate the color of rocks according to the plants and flower pots. You can also create a small beautiful pond surrounded by rocks and crystals to make your backyard look even more beautiful.
9. Little Fairy Garden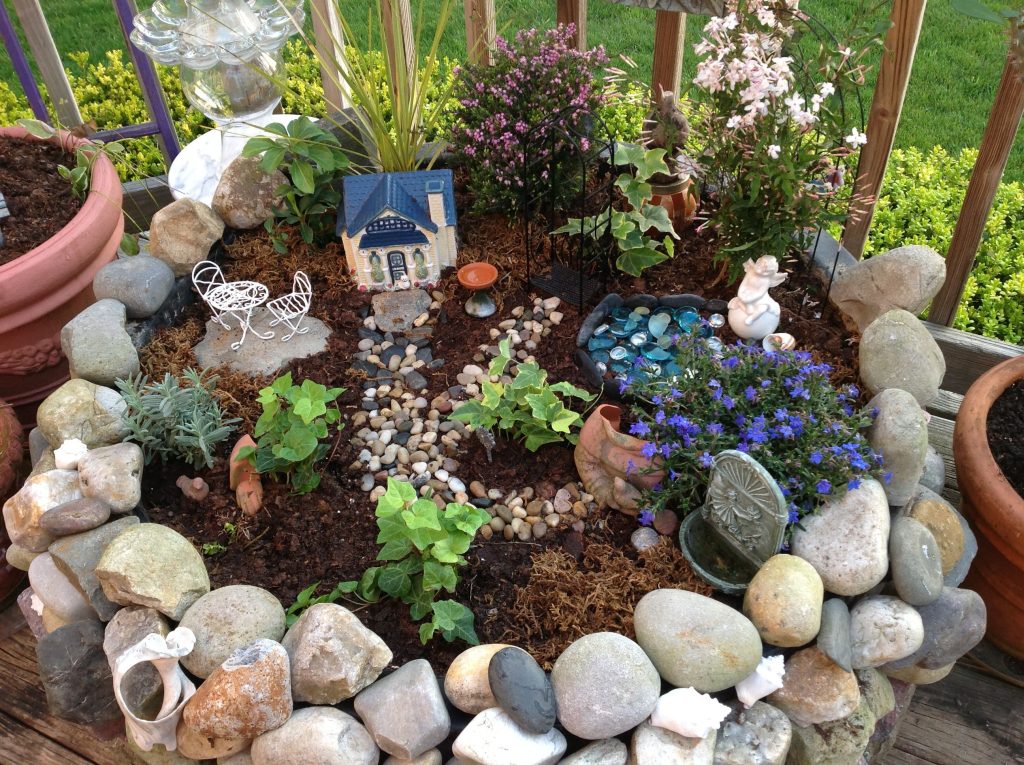 You can transform your backyard into a mesmerizing fairy garden.
Having a fairy garden is a dream for most of us, but how many of us can really chive it? And what is the reason for that? Well, lack of brainstorming, proper planning, and procrastinating is the smaller reasons, but the major reason can be the budget!
So, today you will get to know the budget small backyard idea that is going to make your fairy garden dream come true.
Collect the fairy toys and beads at your home and keep them according to their place in your imaginative way.
If you have a Barbie set or doll house, then it can add up a lot to your fairy garden.
Last but not least, you can set up a small fairy tea party set up for your little munchkins, friends, and family gatherings.
10. The Beautiful Light Setup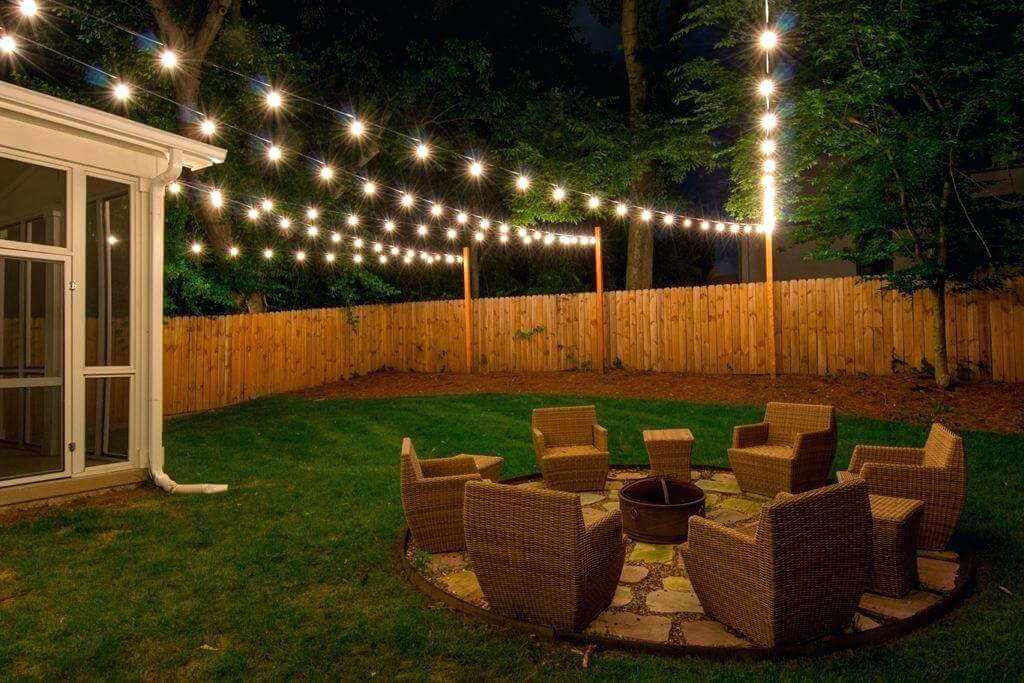 Who doesn't want their backyard to look like a dreamy place after the sun sets? If you are one of those who love light setups, then this budget-small backyard idea is a perfect match for you.
You can set up lights in your backyard in many different ways, some of which are listed below:
You can wrap the lights around the branches of the old mature trees in your backyard.
You can hang the DIY lighted lanterns in your backyard; you can make these lanterns by just putting a light inside the glass jar and can hang them in your backyard.
You can make a light roof by hanging the light strings through the branches of your backyard trees, or you can hang the curtain lights as well.
No products found.
11. DIY Seating Setup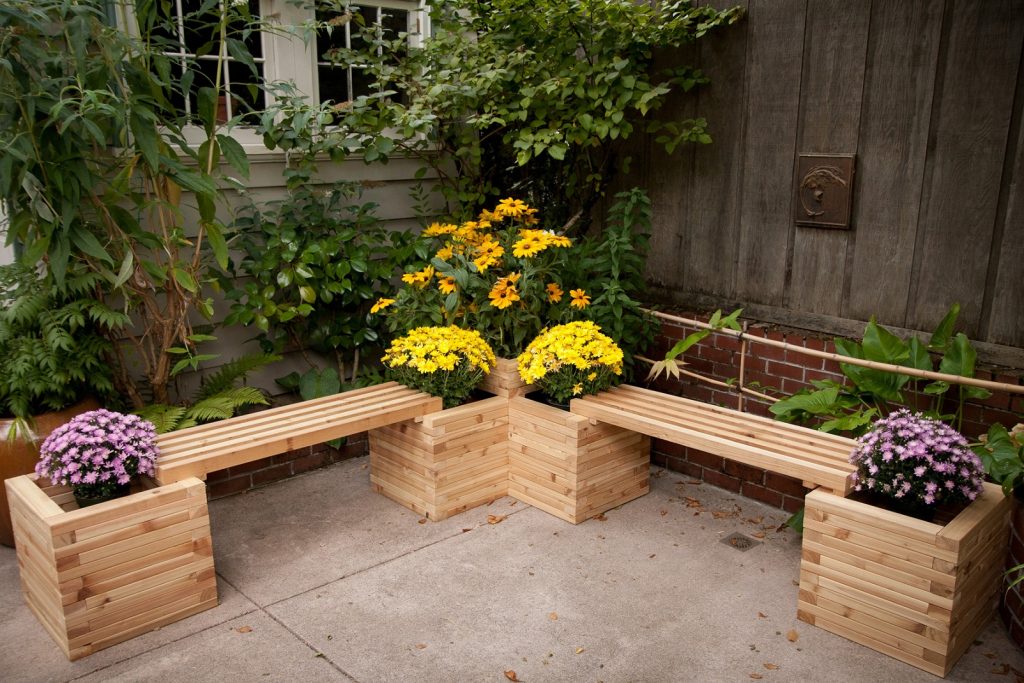 You can set up the DIY seating setup after reading this budget-small backyard idea. To achieve the seating plan idea on a small budget, you can opt for one of the given ways.
You can either make the DIY wooden table and chairs by just putting the wooden pallets together and arranging them in your way according to your backyard planning.
You can even buy affordable tables and chairs, or you can even arrange the different color chairs of your home in your backyard that will look amazing, because when it comes to color, then it is "more the merrier"!
You can even set up a small budget beautiful seating arrangement with the help of firm poufs and sheets in the ground, making it a boho aesthetic.
12. Hanging Herbs and Shrubs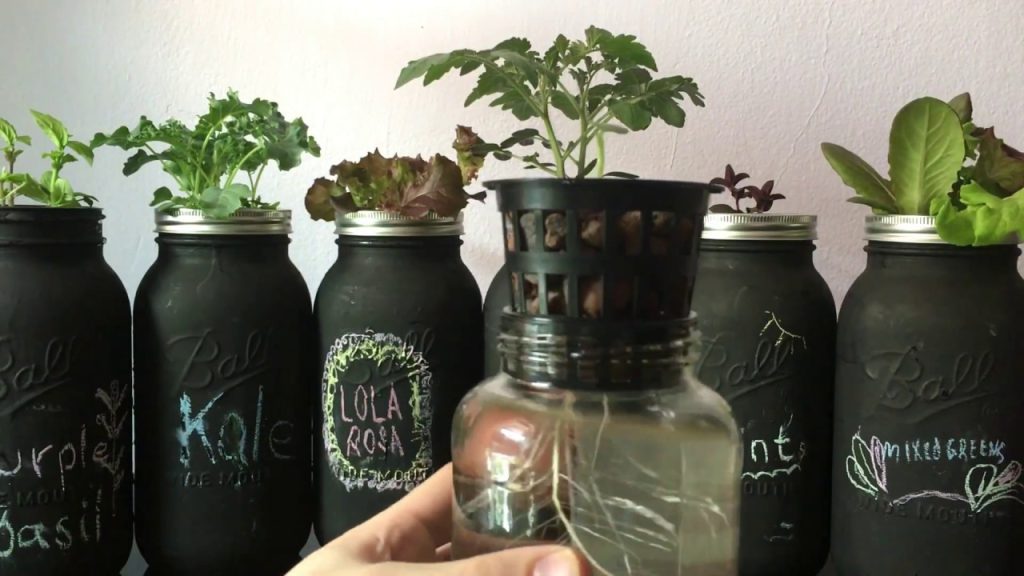 DIYs are the best option when it comes to budget-small backyard ideas, and this one is surely going to beautify your backyard in a very sustainable way.
This DIY is based on reusing the leftover plastic bottles and cans by growing herbs and shrubs in them and painting them to make them look beautiful, and you can hang them all around your backyard. You can even use the broken pots by fixing them in a designer way to make a showpiece out of them for your backyard.
13. The Backyard Dine-In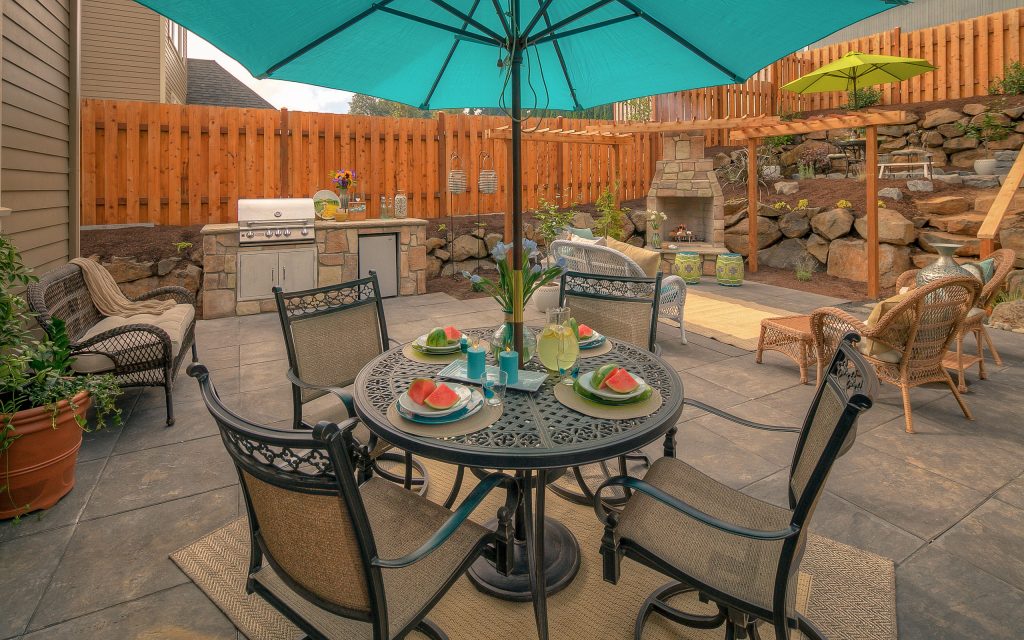 Well, backyard dine-in is one the best ways to have great use of your backyard. Dine-ins with your family and friends can be planned out perfectly in your backyard without the unnecessary mess at your home.
You can set up the dine-in area for your budget small backyard idea in many ways:
You can set up the dine-in area in front of your swimming pool area (if you have any) in your backyard to make it look sumptuous and fun equally.
You can set up an umbrella covered dine-in area to stay protected from flies, insects, and heat.
You can simply set up the dining table and chair or can put some bamboo couches or some ethnic vintage sets of tables and chairs to make it look decent and royal.
14. The Mirror Wall Work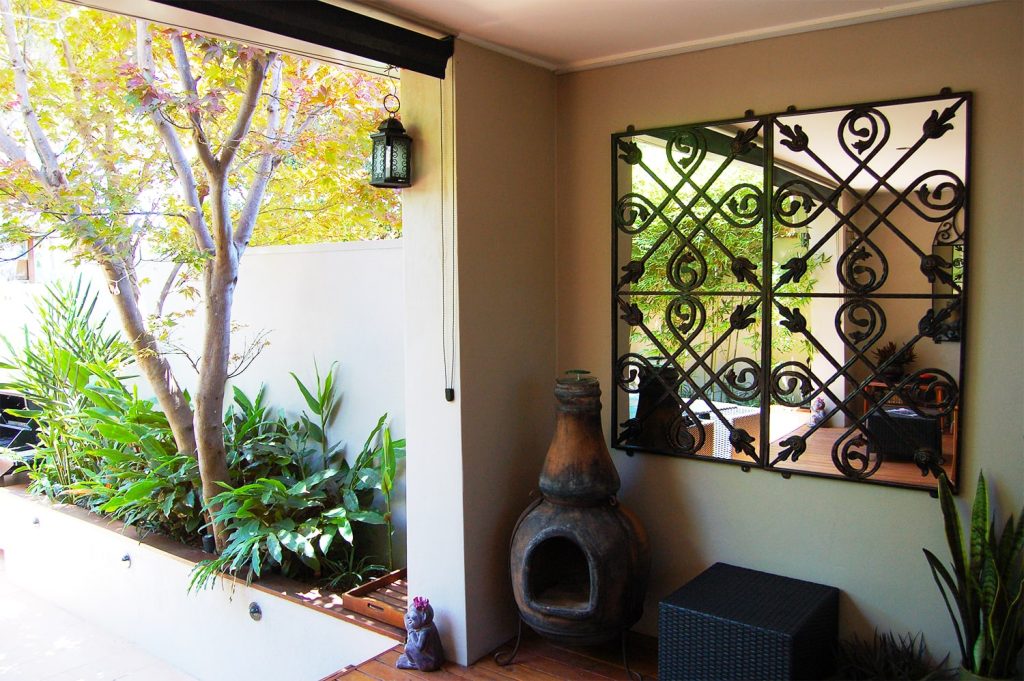 You can create an amazing look for your backyard with the help of mirrors. Even if you have broken mirrors and they seem useless to you, they can also be crafted beautifully to add a lot to the look of your backyard walls.
This DIY is going to give the best look from one of the budget-small backyard ideas!
Things you can do to achieve the best in this DIY hack:
You can reuse your broken mirrors by pasting them in certain shapes on your backyard wall, turning them into one masterpiece with your imagination.
You can paint the mirrors and can turn them into amazing wall art; you can go for any specific art, pattern, or cultural art of your choice to make it look even more tempting.
You buy and put different mirrors in your backyard wall; if you are not a maker but a good installer, then this idea is for you.
15. The Family Theatre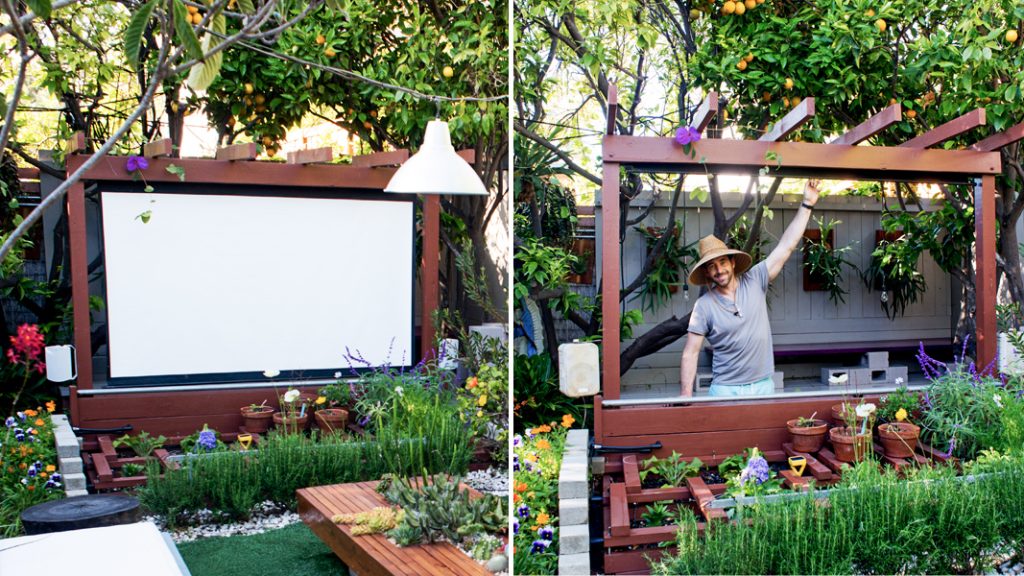 Are you a fan of spending quality time with your family? Do you also like to have gatherings with your friends at your place? Is watching movies your thing? If your answer to these questions is yes, then this budget-small backyard idea is definitely for you!
You can set up a movie theatre in your backyard very easily with very easy steps.
All you will need to buy is a high-quality projector, and you are all set. Thinking about the screen? Well, any clean white bedsheet will make the perfect screen for your movie theatre. Once you have set up the screen and the projector accordingly, you can design your seating area and can make a cool seating settlement with the help of your house chairs or couch or even just a bedsheet, mattress, and a few pillows.
And your DIY movie theatre is all set to have fun with family and friends.
16. Small Backyard Vegetation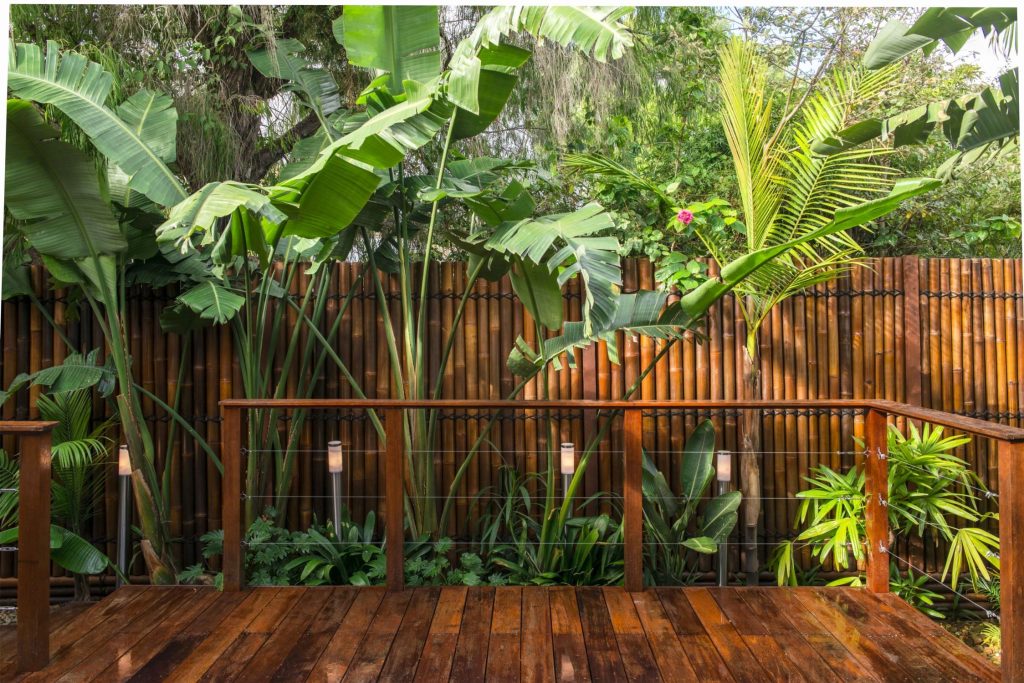 Who doesn't like to grow their fresh vegetables and fruits? We all love it immensely because it not just saves money but also provides you with fresh vegetables and fruits grown with all the precautions.
You can start your growing your veggies and fruits in your backyard very easily. Even if you do not have fertile soil, you buy it and can start the vegetation in the pots and tubs arranged in the stand that you find easily online or offline, anywhere you want!
With that, you can even buy seeds or take out seeds from the earlier bought vegetables if you know the way of growing them, and if not, then you can easily take tips online.
There's never too late to learn.
17. Create Your Flower Collection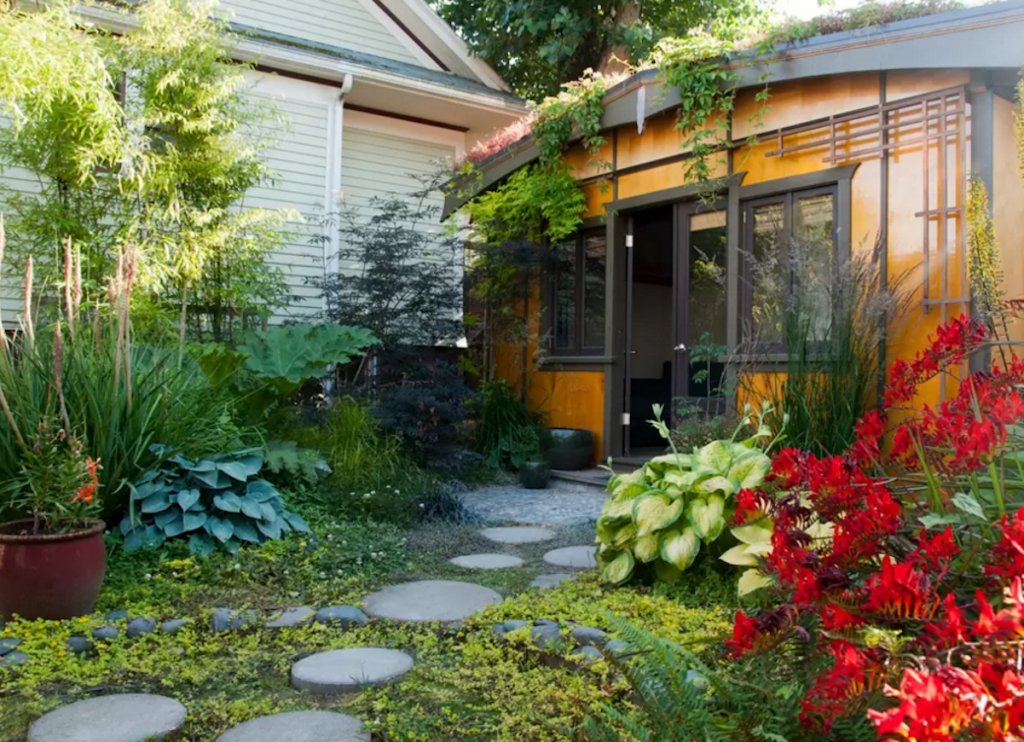 You can create your beautiful flower collection in your backyard, which is surely going to transform your backyard into a dream world of colors and a fresh breeze of fragrance.
You can buy the seeds of different annual and seasonal flowers and even exquisite flowers. Then you can start to plant them or can take the help of a gardener for the proper growth and flourishment of the flowers.
You can go with coordinating pots or colorful pots, or even designer pots; they will enhance the beauty of your backyard.
Well, this budget-small backyard idea is going to be a refreshing one!
18. Ravishing Fire Pit Set up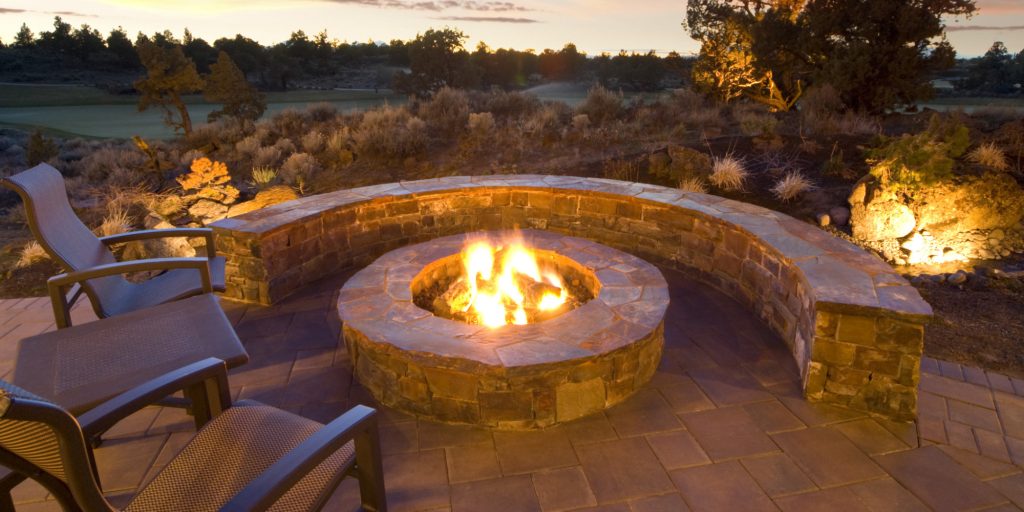 Having a fire pit in the backyard is like a dream for some of us because a backyard without a fire pit looks sort of incomplete.
This budget-small backyard idea is for those who are willing to set up a fire pit in their backyard.
You can make this one also a DIY setup, as you can build this fire pit by yourself with the help of your homies, hence making it a family project!
Hence, fun with family and friends should be the aim for all such DIY projects because unity is what makes small and big projects super successful!
Summing It Up
So these were the top 18 budget-small backyard ideas that are surely going to transform your backyard amazingly. The best part about all of them is that most of them are DIYs and can really be turned into family group projects, hence making your bond with your family even stronger and bringing the colors of fun after the long hectic weeks.
When it comes to small-budget, we often think that our dream work can't be made possible, but DIYs are the best possible solution to make your imaginative ideas come true with your creativity and by adapting some smart ways. Since childhood, we have been taught that hard work is the key to success, but after all, the truth is hard work and smart work is the key to your dream work.
We wish you all the best in your process of the transformation of your backyard, and we hope that these ways provide help to you!