The way you decorate your living room says a lot about your tastes and preferences. It does not matter if you choose a vintage style that has gone out of fashion or a more modern one, as long as the room is a comfort zone for you, your family, and your friends.
The living room is also the first place that a guest stepping into your home sees. The impression that they build about the rest of the house and the kind of person you are all originates from how the living room is organized.
There is no one solution to the question of how to decorate a living room, as it all depends on the space available, the cost of decor, and above all, your taste and preferences.
That being said, there are some constants that everyone must keep in mind while decorating their living room.
How to Decorate a Living Room
1. Plan Your Layout According to The Space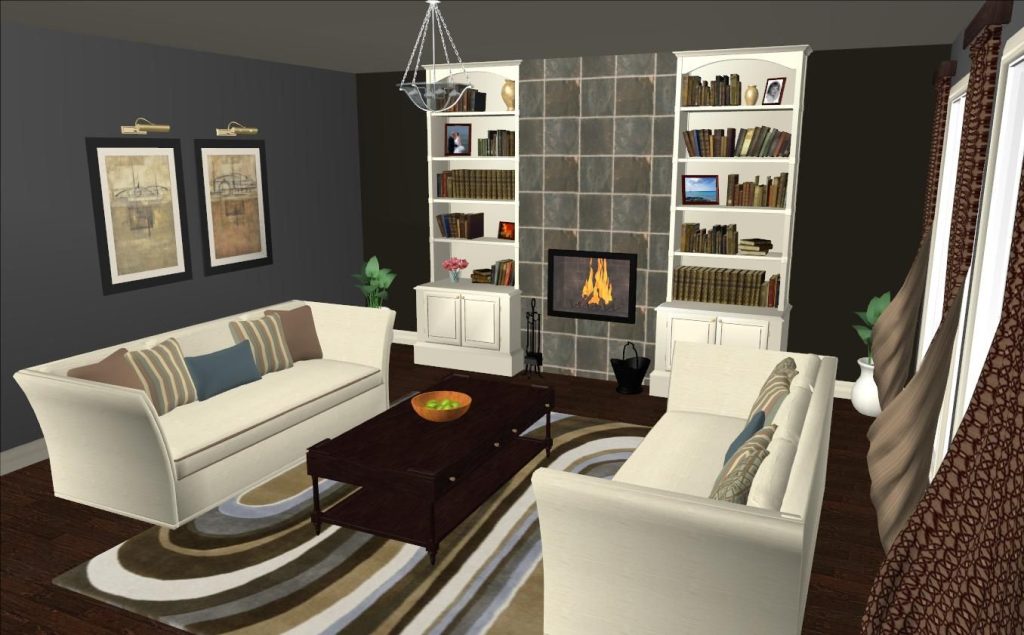 The number one rule for interior decoration is first to measure the space you have in the room. Yes, get a measuring tape and check the dimensions to know exactly how much area you are working with.
This is important to avoid cluttering. When adding furniture and other items to this space, it will be easier to decide on the right one.
Besides, countless other things have to be considered while planning out a living room, and most of them revolve around the size of the room.
The size of the rug that will be bought, the light fixtures, window treatments, etc., all depend on the square-foot of a room.
Therefore, it is easier and more convenient for all parties involved to scope out the dimensions of a room at the beginning to avoid the vicious cycle of ordering something and then having to return it because it is too big or too small for the room.
2. Avoid Decluttering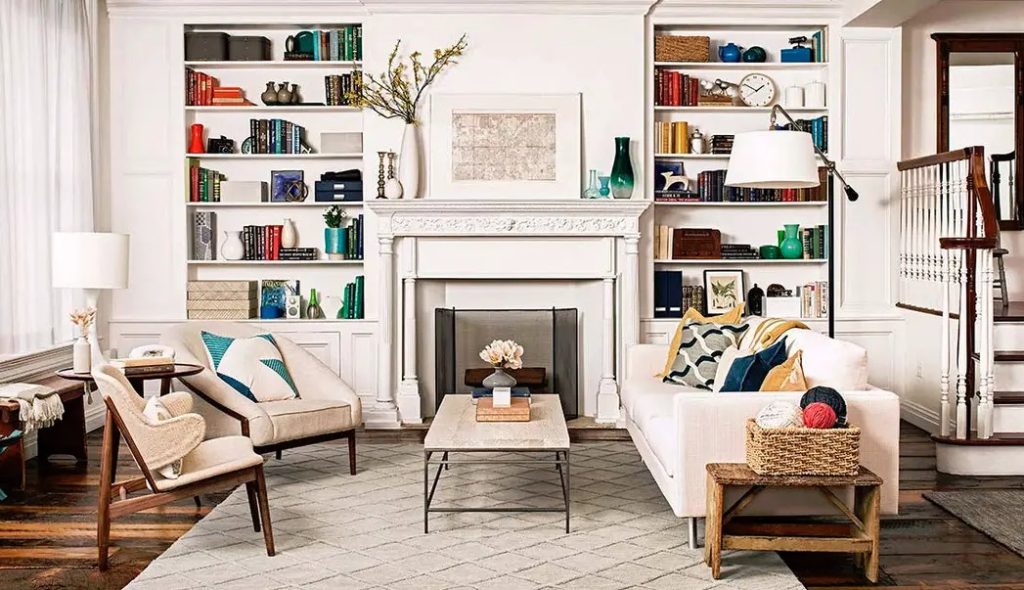 For those who are redecorating their living room rather than planning it for the first time, decluttering is the first step to getting a fresh perspective.
Often, we keep adding items to our living room without realizing it; the place becomes a total mess.
Therefore, one of the first things that you should be doing when redecoration is your goal is to get rid of some of the things that are not really needed in the living room.
This may include furniture, decor items, any bulky cupboard, etc. Once you figure out this step, planning the rest will be super easy.
If you are on a tight budget, then you can even consider selling the extra items to add to the fund for buying new stuff to add to your new living room.
3. Decide on The Decor
What interior design to choose is probably one of the most difficult things to figure out in the process of decorating a living room.
That is because with the advent of the Internet, ideas and access to those ideas are at an all-time high. The possible designs that will look best for your living room are, quite literally, endless.
Here are a few popular designs taught in design schools that you can seek inspiration from.
Contemporary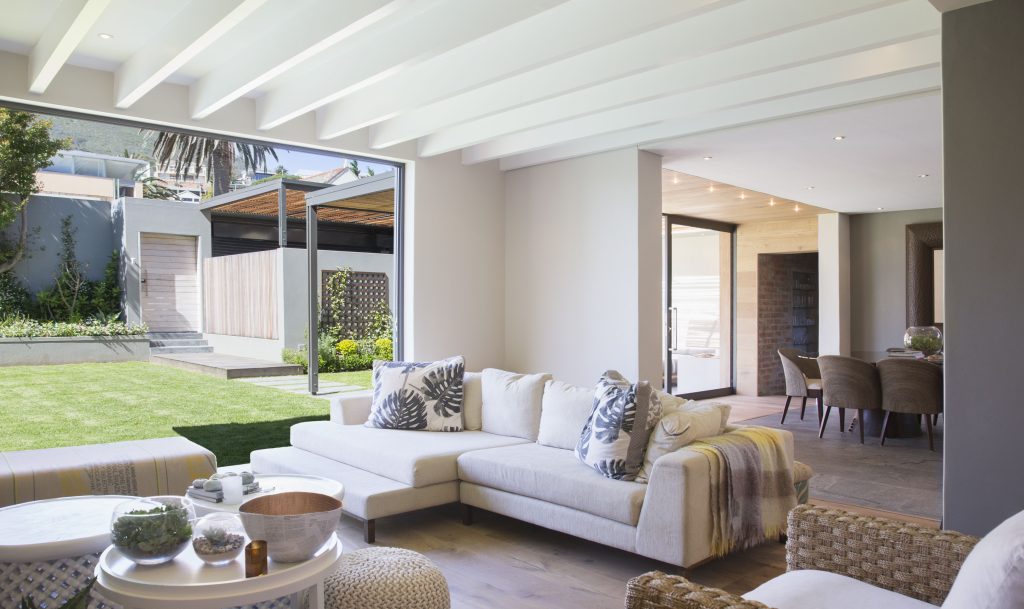 This style is often interchangeably used with any modern style of interior design. And although that is an inaccurate conception, it is not entirely baseless.
Modern styles do incorporate a lot of elements from the contemporary style.
The most common elements seen in this decor idea are the addition of open spaces, the use of natural light, the use of natural fabrics, sometimes with texture, and neutral color tones with metal accents.
Traditional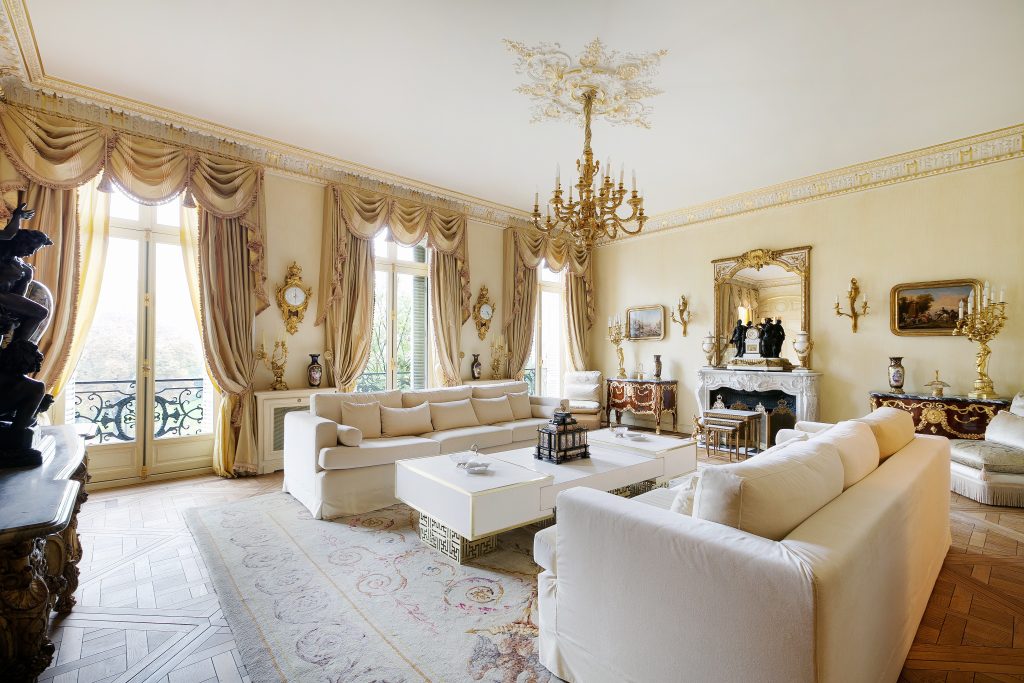 As the name sounds, this style incorporates some classic old elements such as elaborate wood paneling and molding, antique items as part of the decor, velvet, and silk tiles, use of classy colors, and metallic accents of gold, silver, and copper. This is also known as Old School European Style.
Industrial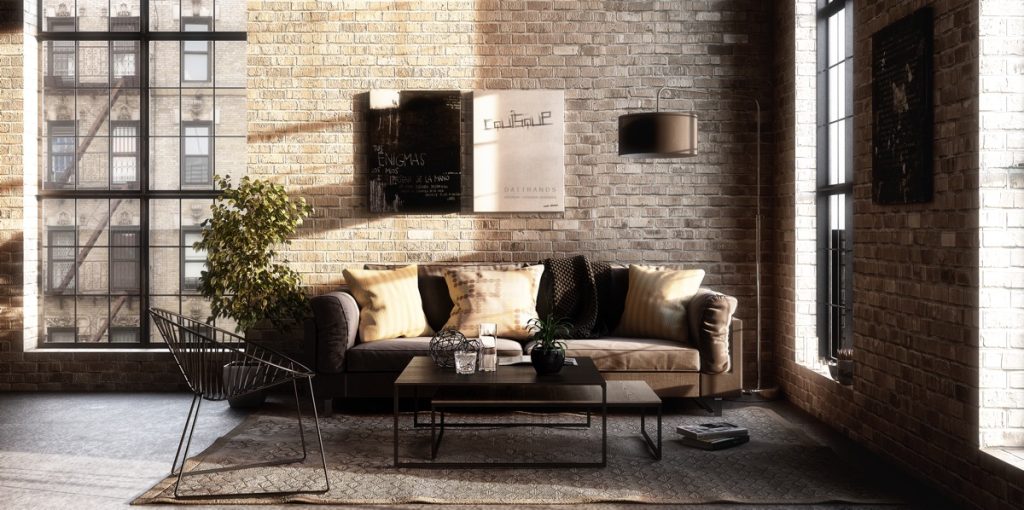 The most noticeable feature of industrial interior design is a sense of unfinished rawness.
High ceilings, exposed brick walls, an interior made of old natural timber, metal accents, and minimal use of colors outside brown, white, and black are the most common elements of this decor.
Minimalist
This is currently one of the most popular decor designs. And it's easy to see why minimalism focuses on the bare minimum and avoids loud colors, elaborate accessories, and fixtures.
The color scheming is mostly white, and the maximum of the floor plan is kept empty.
Despite not having to include too much stuff, it looks sophisticated and elegant.
Mediterranean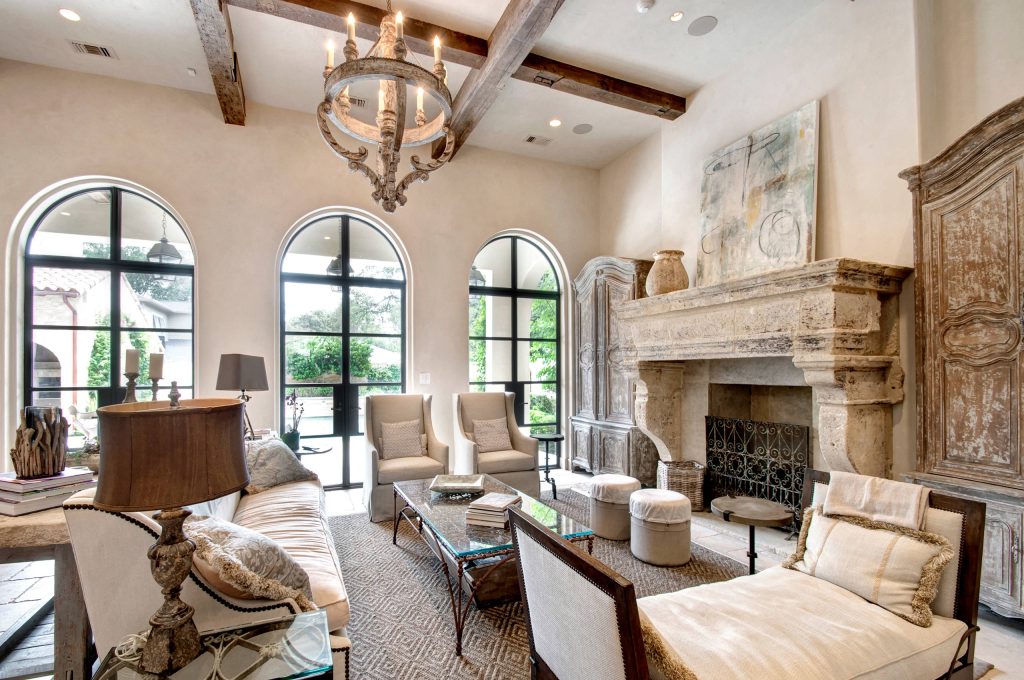 This is a style of interior decor style that requires a lot of space and budget, as there are many detailed elements included in it.
Bricks, tiles, columns, arches, and large furniture are some of them. Lots of curves are included, and in terms of colors, extravagant earth tones are used.
Mid-Century Modern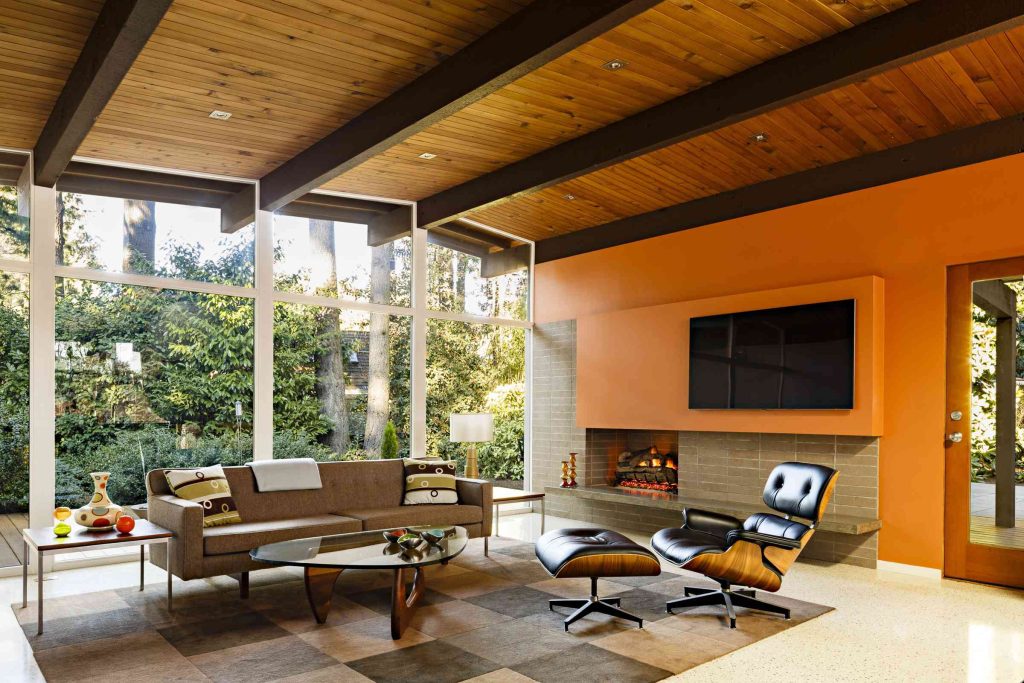 The mid-century modern way of home decor is unique in the sense that it blends both rustic and modern elements into it.
Open white walls and natural wood accents are the most commonly noticeable features. You must try this home decor theme for your lovely space.
Eclectic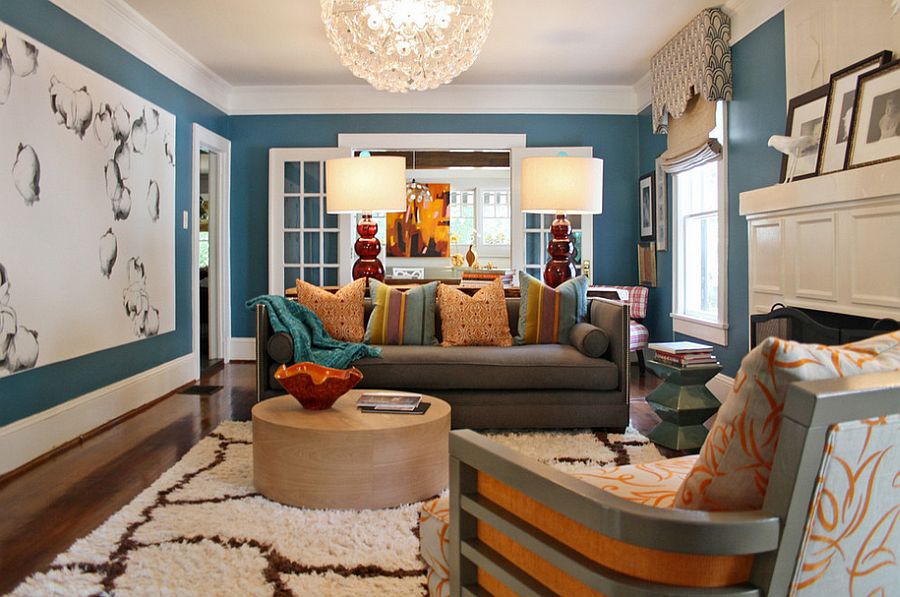 There is a lot to take in in this home decor style. It is all about unique shapes and pops of color.
There is a lot of creative freedom to work with, and the most commonly seen characteristic of this decor is asymmetrical pieces, the use of bright colors, abstract art, and with a lot more fun elements.
4. Get the Right Furniture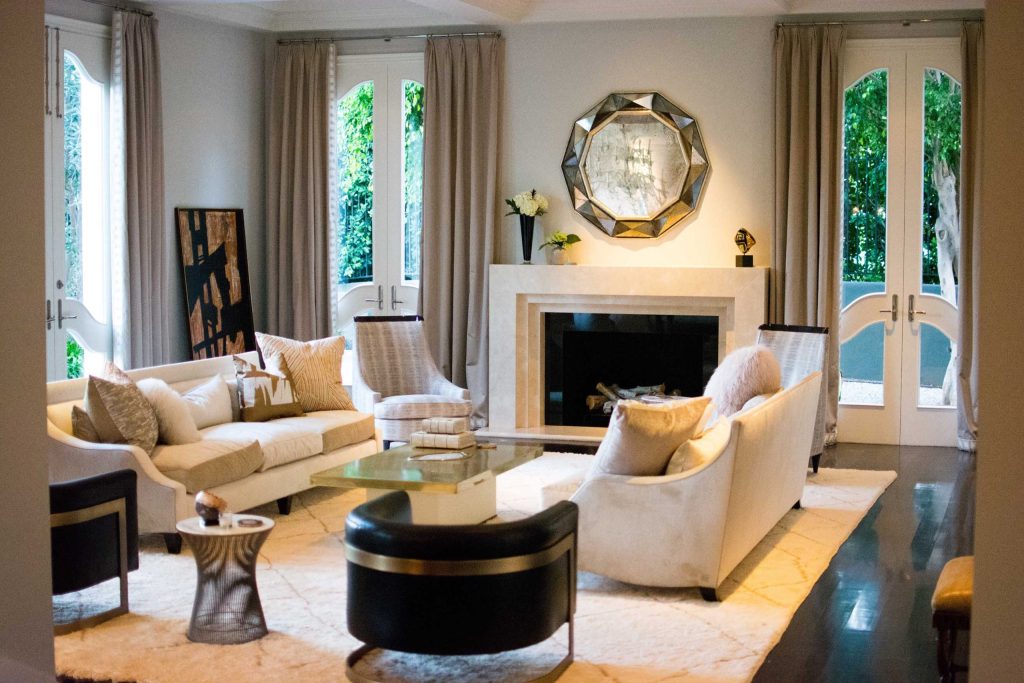 If you are looking for the right guide on how to decorate a living room, then buying the right furniture is of utmost importance.
This cannot be stressed enough. Deciding the right items to add to your living room can save you a lot of trouble later on.
Here are a few things to keep in mind:
How long and how wide is my living room?
Does the furniture I have chosen match the decor style of the room?
Can the item be transported in pieces, and if not, can it fit through my door?
Does the item cause excessive clutter?
Finding affirmative answers to these questions will be very helpful in the long run. There are some basic stuff that you have to add, such as the sofa/couch, additional chairs, a storage option, and a coffee table.
Anything else you add is considered extra, according to the decor style. For example, if you have chosen an Industrial style for the living room, you have to look for natural wood furniture.
For minimalist decor, you should go for sleek and basic-looking items, etc.
5. Build a Focal Point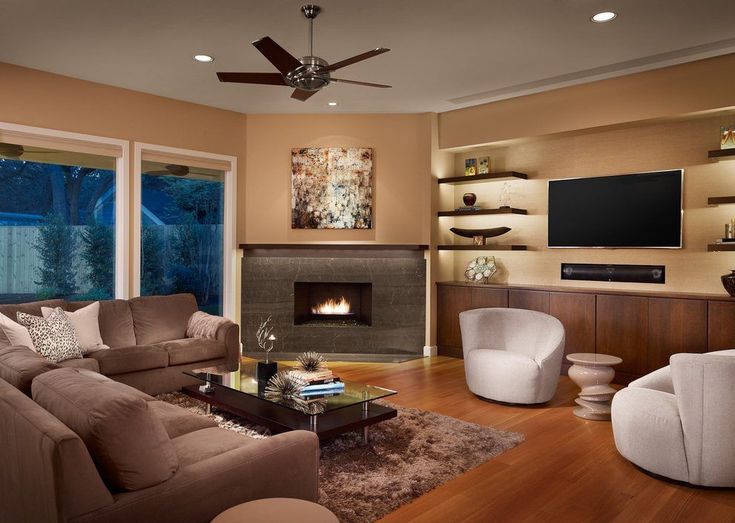 A focal point of the living room opens up the space around it and makes the room feel larger. It also serves to make the living room seem inviting and welcoming.
The main seating area is the most common choice for the focal point. The other popular practice is to make the fireplace the central point. But let's be honest; not all constructions have a fireplace.
But if you want one, you can get an electric fireplace installed and a floating mantel above to make your own modern fireplace.
The other alternative is, of course, to add a large couch or sofa, two or three other seating options, a coffee table in the center, and a rug on the floor.
You could also choose to accentuate the wall behind the couch with a large artwork.
6. Add Aesthetic but Practical Storage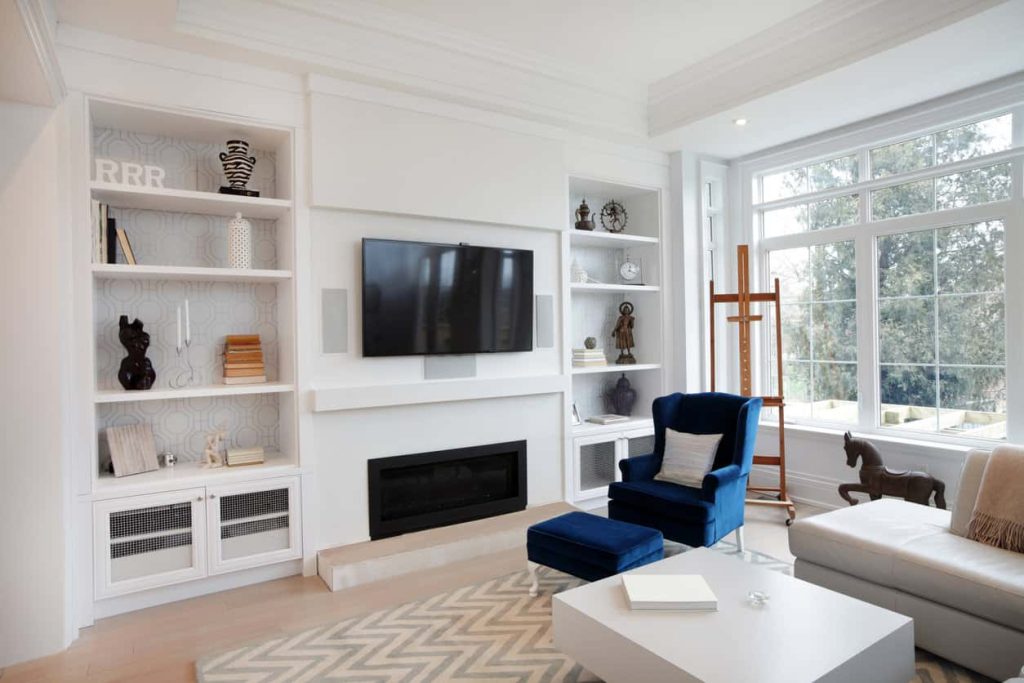 Storage is a crucial element to consider when wondering how to decorate a living room. Especially if you are working with a small space, to begin with, you have to optimize your storage options.
For contemporary, minimalist, and modern interior decors, you cannot add too much stuff, so getting furniture with storage is a must.
Adding sleek floating shelves or capitalizing on wall niches to make it into an open display cabinet is also a good idea.
But for decor styles that focus on glamour and extravagance, you can go for separate storage options such as cupboards and arched cabinets.
7. Color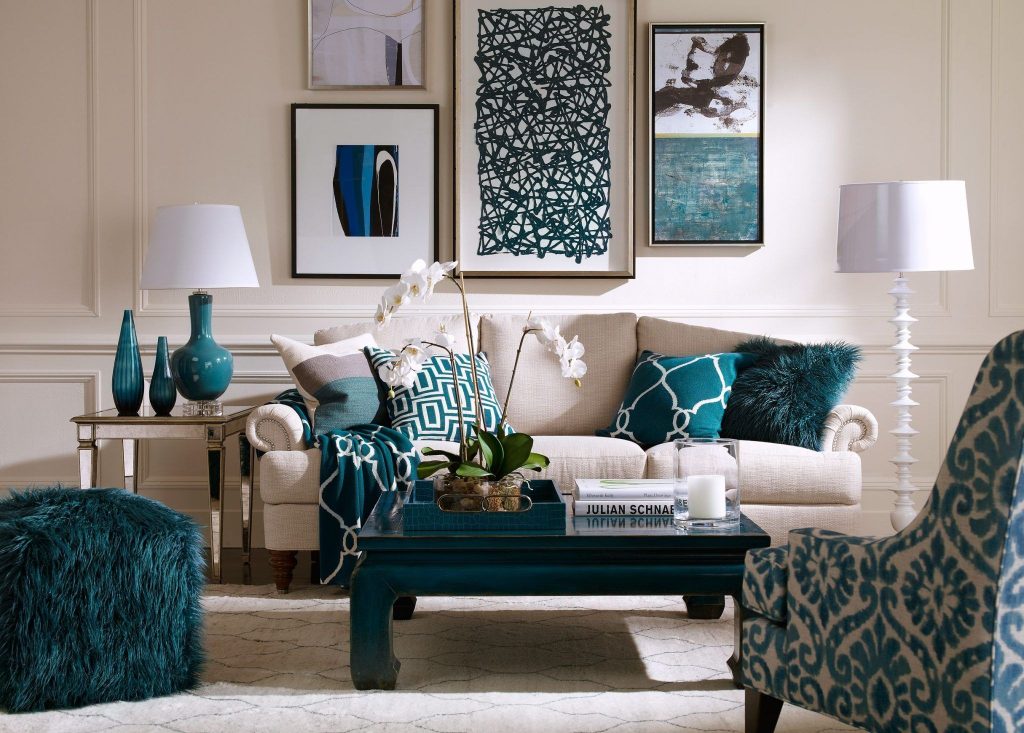 Depending on what decor idea you choose, the recommended color schemes for your living room will vary.
But it is often recommended that you go for lighter and neutral shades for the living room, where you will be spending a considerable amount of time.
One of the ways to decide on the color is to take the help of internet tools and create a digital blueprint version of your living room where you can mix and match different colors and see which one looks the best.
But do keep in mind that the color of the walls and the color of the items and furniture that you add should not be at odds with each other
8. Do Not Block the Sunlight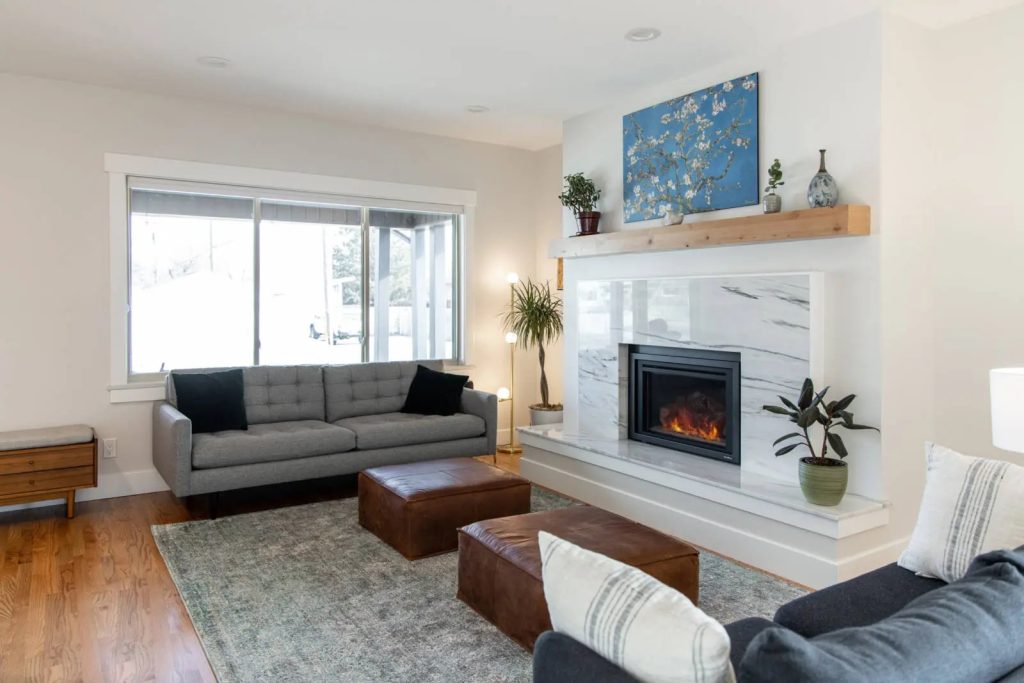 No matter what decor you plan to go with, it should always include a freeway for natural light to enter your room.
Not only does the sunlight carry sanitizing properties with it, but it also plays an important role in making the room more comfortable.
This may seem like an odd claim to make, but would you rather stay in a dark and closed-off place or a room beaming with sunlight?
Moreover, it is the best source of lighting during the daytime and will save you on electric bills.
Consider placing a mirror on the wall opposite the source of sunlight so that it can reflect onto the entire room, making it even brighter.
9. How About Adding Some Fancy Light
Natural light can solve the issue of lighting during the daytime, but you have to think of artificial lighting options for the night.
Layered lighting is the most in trend right now, and some items can fit in with any type of home decor.
Start by adding a fancy light fixture overhead in the center of the ceiling and gradually move on to the walls, where you can use LED bulbs when you want strong light for serious work.
But if you wish to keep a mellow atmosphere in the living room, you can choose wall sconces.
Those with the TV occupying a central position in the living room can choose to mount the wall scones symmetrically on either side of the TV set.
10. Some Final Touches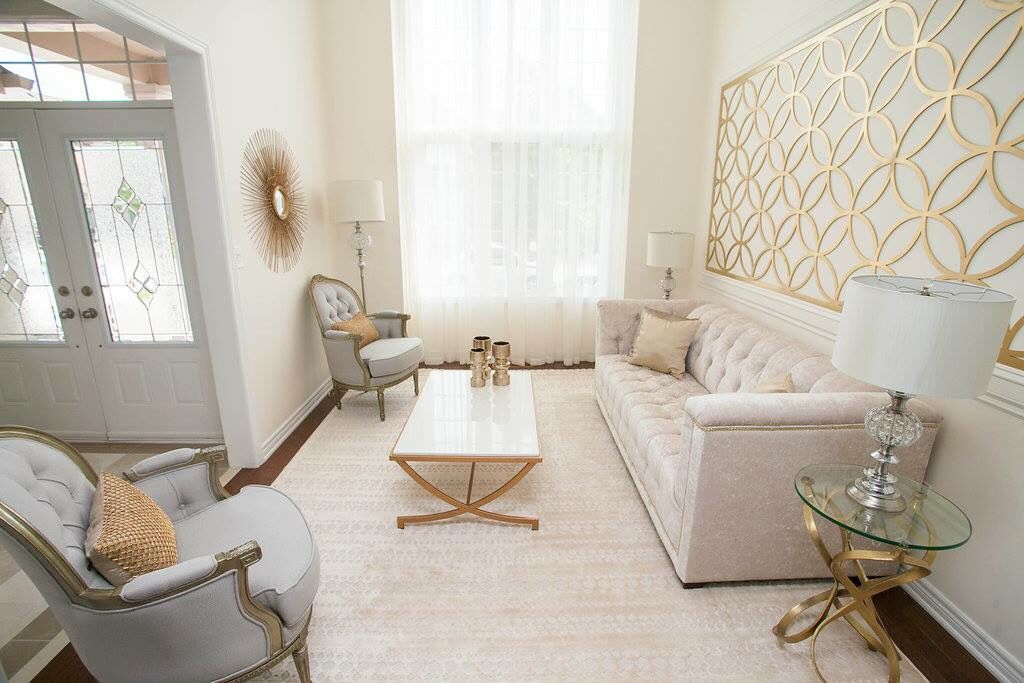 The basic groundwork for how to decorate a living room has been laid. But you can still add some final finishing touches.
For example, consider metal accents in your living room. Choose any one between gold, copper, silver, etc., and add it in places such as the lamp, the clock, display items, and the like.
Similarly, you can also add one or two plants as part of the home decor. If you choose to get shelves built in a wall niche, then fill it with collectibles such as books, records, CDs, and basically whatever reflects your personality.
Also, add throw cushions and throw blankets on the seating to make the place look more homely and warm.
Wrapping It Up
Overall, it is not easy to decide all the details of decorating a living room on your own. But it is not impossible either.
What you should know is that there are many sources to get inspired, and you should also feel free to look through as many materials as possible before deciding on what you want.
For most, living room decor is permanent or at least semi-permanent, so it is only wise to be absolutely sure about what you want.
The first thing that should be on your to-do list after reading this guide is to take up a pen and paper and make a rough layout of your living room.
With the dimensions and measurements taken, you should be able to look for furniture and other items according to the suitable size.