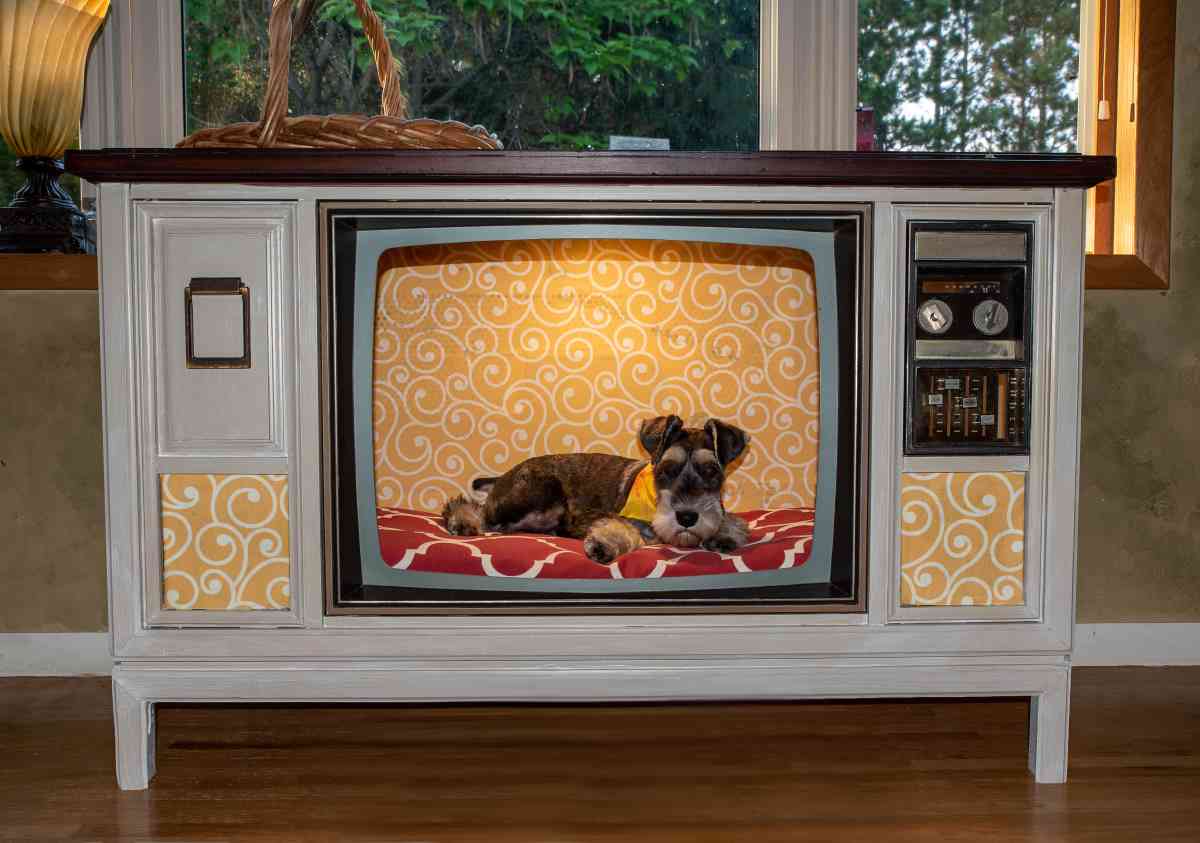 Providing life to old and dull furniture is one of the most enchanting DIY projects to carry out. Such projects are a perfect blend of creation and functionality where you do not just create something unique but rather play a vital part in environmental conservation by upcycling outdated elements.
In the current scenario where resourcefulness has taken center stage for most of our needs, repurposing furniture is emerging as a brilliant solution. And it is widely being taken up by people to create entities of their choice.
Starting from the transformation of an old ladder to a stunning bookshelf to the formation of a charming side table into a vintage suitcase, the possibilities are endless. If you do have some old and out-of-fashion furniture, then this is the best time you bring it into use by infusing life into it.
In this article, we will be helping you out with 33 enchanting repurposed furniture ideas for your next ultra-meaningful DIY project to give it a purpose and meaning that will also help you ignite your imagination.
Clever Repurposed Furniture DIY Projects
1. DIY Repurposed Home Dresser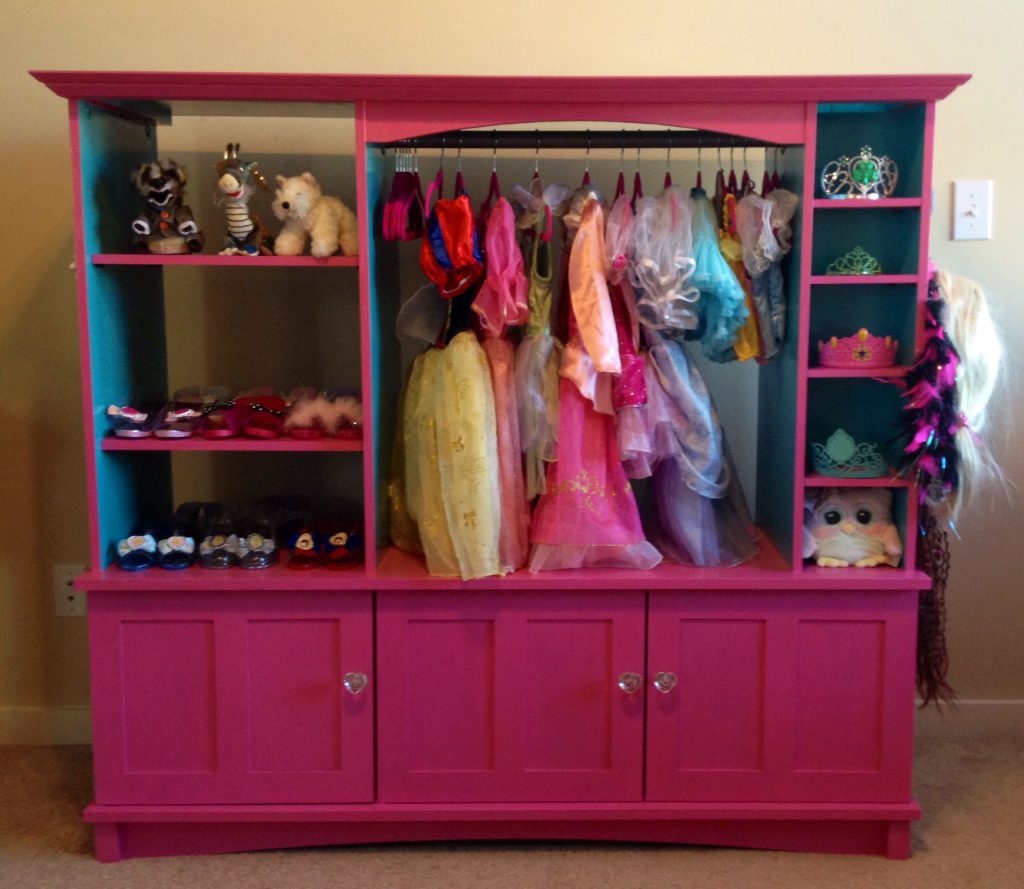 This super cute dresser for your baby girl will perfectly complement the aesthetic of her customized room. However, over that, you will be absolutely amazed to know that this has been restructured from an old TV cabinet. This is perfectly crafted to meet all the amenities and hold the belongings that are essential for one. It is also a good option to teach your children the importance of organizing things and will help develop a sense of self-discipline. A larger TV cabinet can be restructured for a better purpose and meet other important amenities at your home.
2. Cabinet Into Bar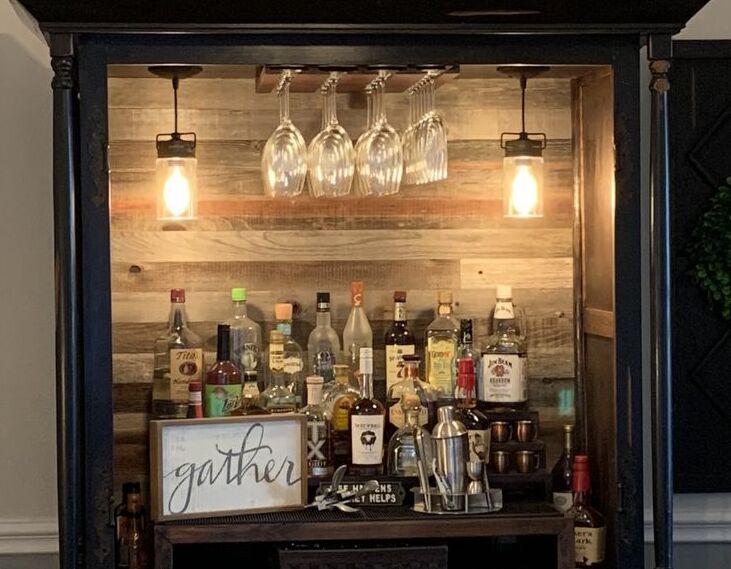 A lot can be done just by transforming an old and obsolete cabinet. The first and one such creative transformation comes in the form of a minibar. You are just required to take the doors out and paint the remaining body with the color of your choice in order to gain a refurbished look. Add glasses and a few bottles of your choice, and there you are. Add the appropriate number of compartments within with specific heights that can station the bottle well upright. You can also add lighting to get a creative and appealing look to your self-made bar.
3. Dresser Into Sink Vanity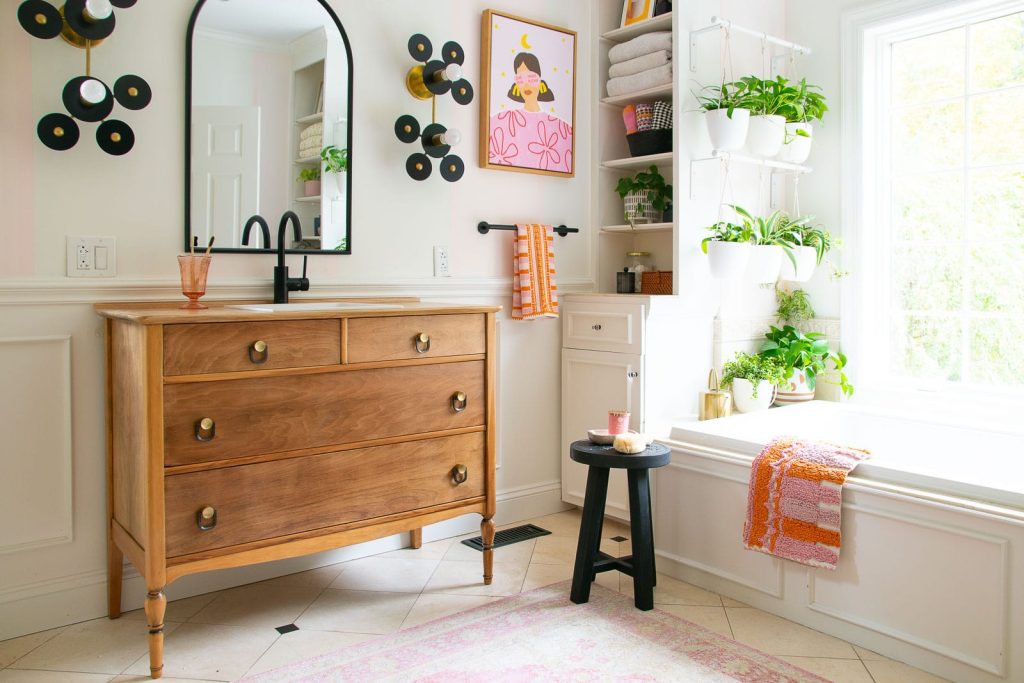 The overall impact of your bathroom takes multiple folds in terms of value when complemented with a vanity. You can also extend your bathroom with a luxurious touch through a simple DIY project. Bring an old dresser into use; all you have to do is ensure that the furniture is just wide enough so that it can accommodate the sink or faucet in your bathroom. The transformation of a worn-out dresser to an element of luxury can be this simple and easy.
4. Refurbished Coated Steel Furniture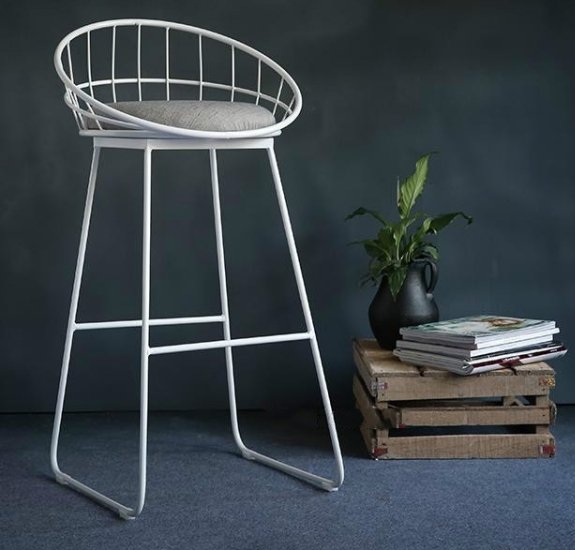 Do you have a rusty patio in your home, then it is the best time to bring it into use. Look forward to powder coating or simply painting the worn-out element to give it a brand-new look. However, executing this project is a bit tricky, so it is advised that you take the assistance of a professional to complete this task to give it the shape of a chair which is ideal to be positioned at any place in your home. Place a comfortable foam, ensuring the required thickness for the seat to complete the entire set and make it ready to welcome your guest with a class.
5. Old Door Into a Coffee Table Cup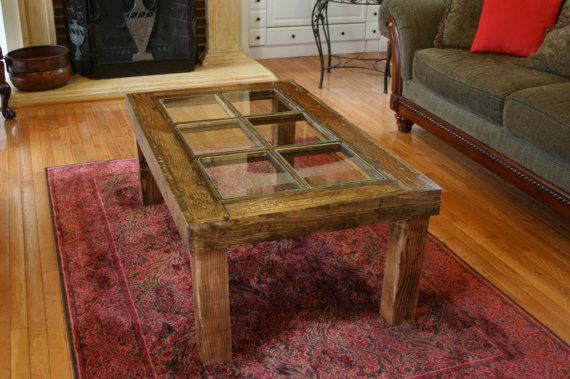 One of the easiest and most effective ideas to bring repurposed furniture into use is by utilizing an old wooden door as the top of a coffee table. You will be required to bring the door into a perfect shape as that of the table's dimension. Polish it well to give the door a fresh and refurbished look. The addition of glass enhances the overall look with multiple folds; however, this entirely comes as an option based on your wish. Through this option, you can also customize your own table that serves multiple purposes in different rooms or corners of your house.
6. Making Your Own Cart
What is the need to spend several dollars to buy a cart for your home's odd purposes when you can have one just by following a few steps? Adding wheels to a piece of outdated furniture or even to a new one is the coolest way to have refurbished furniture of your own. This idea works great for a small piece of furniture, viz a side table that has multiple shelves. All you have to do is to get a set of new table caster wheels that works with a locking system. You must make sure that the wheels are strong enough to handle the amount of weight on the table. Drill in the wheel on all four edges, and there you go, your multipurpose self-made cart to cater to your household works is ready to use.
7. Elevated DIY Mirror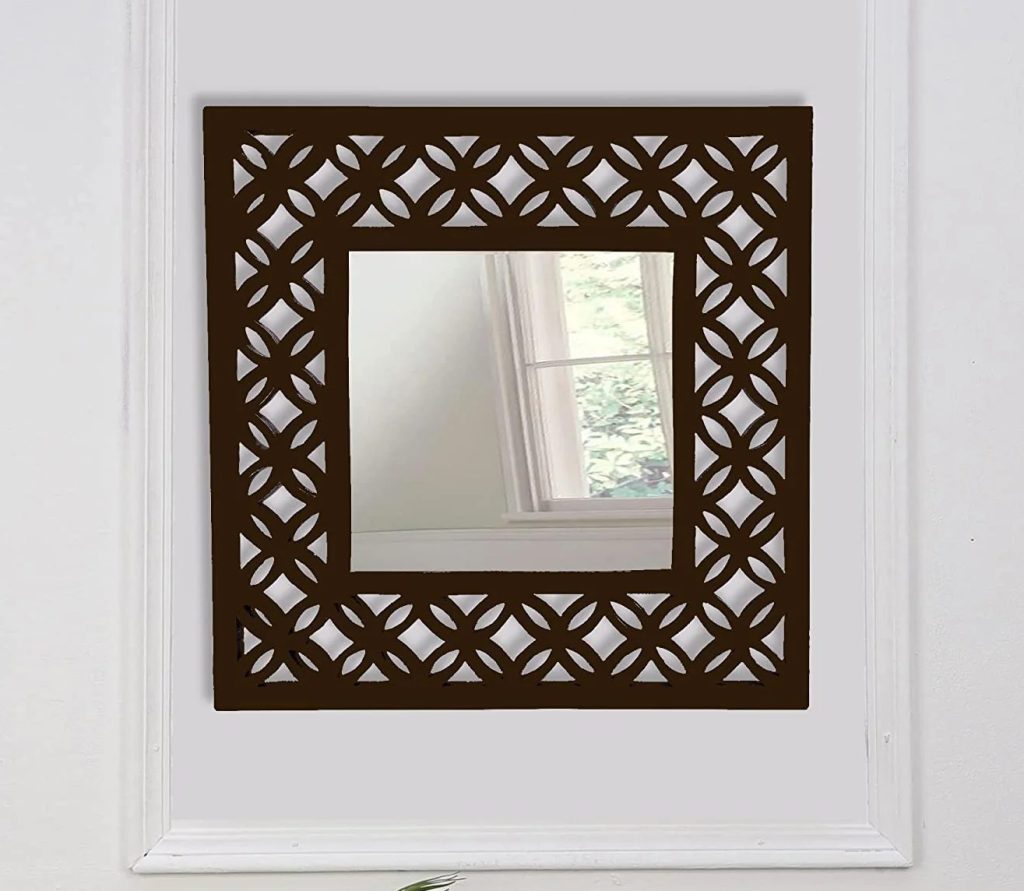 Designing your mirror is a cool DIY project. However, you can also bring an old wooden photo frame into use to design appealing, charming mirrors. A further required customization would enhance the overall look of your mirror, which can be best used in a powder room or a hallway, or any place in the home of your choice.
8. Transforming the Table Into a Kitchen Island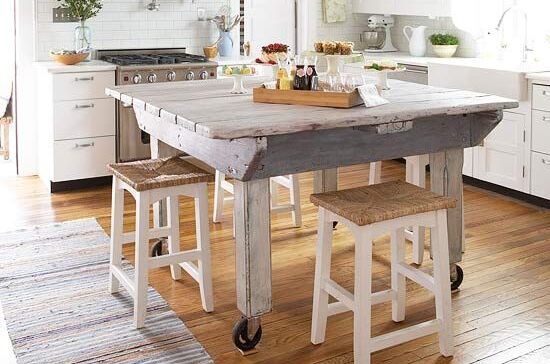 The construction of a kitchen island can be extremely costly and a tedious task as well. It is not at all like relocating a regular piece of furniture. You can help yourself by providing a luxurious and purposeful touch to your kitchen just by adding a table to your DIY project. Attach a butcher block to the top, and you will have a self-crafted kitchen in absolutely no time. It is of immense help as it provides you the option to move it from room to room.
9. Cushioning the Stools with a New Fabric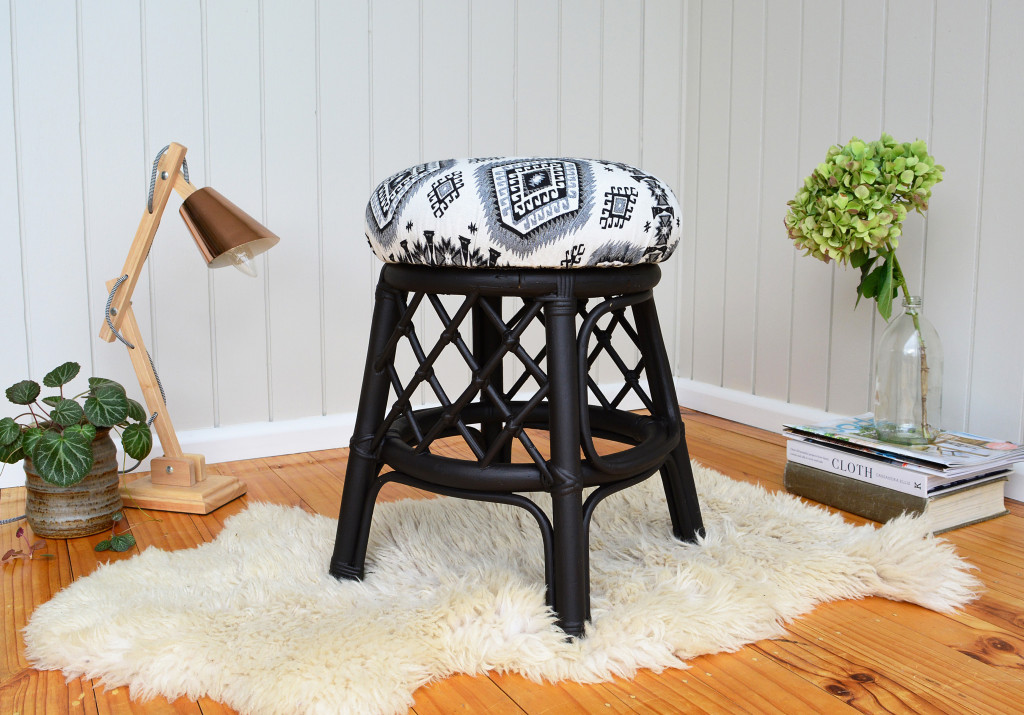 To go for a more advanced repurposed furniture DIY project. This idea is highly recommended and comes with absolute ease. Reupholstering a chair or stool in your home can help reorganize the interior of a room cheaply instead of spending huge on buying all the essentials again. You can get ample videos on YouTube and other social media platforms through which you can execute this cheap yet useful project to have a repurposed project.
10. Transforming the Dresser Into a Changing Table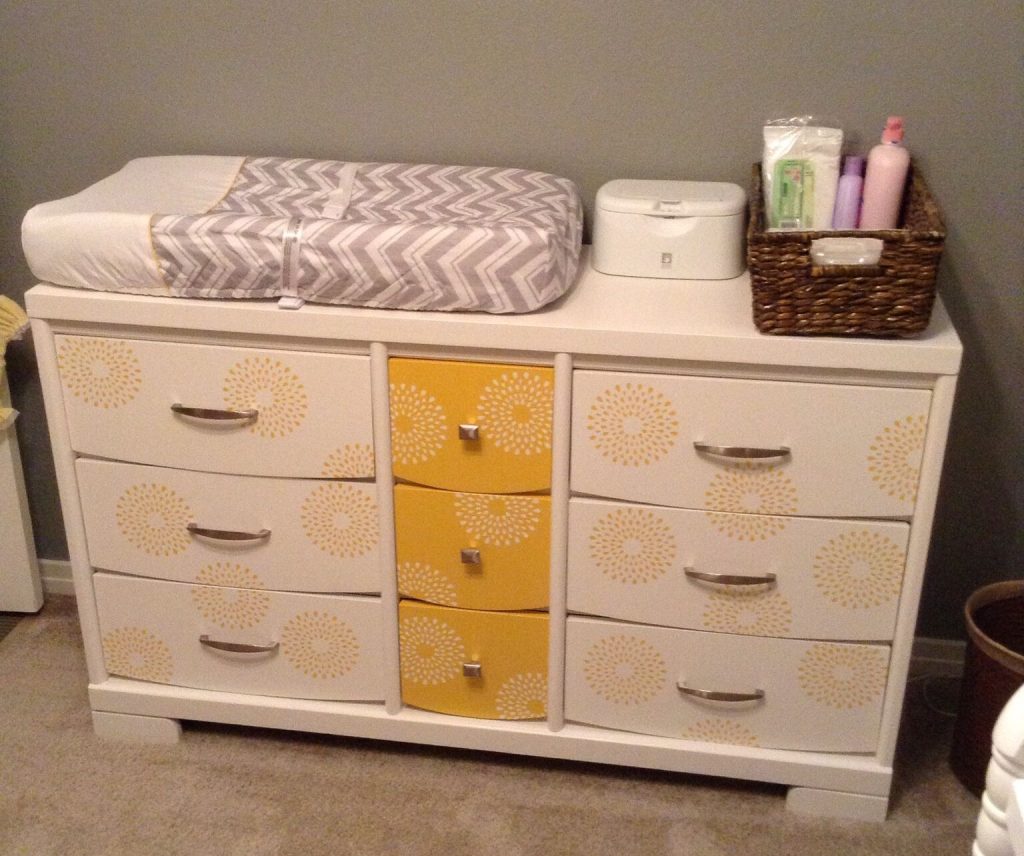 A lot can be done with a simple dresser; this is yet another addition to it. With a simple DIY project, you can transform your dresser into a changing table. Well, there is no such major difference between a dresser and changing table; however, you can have two different satisfying their own purposes. The only thing that you will be required to have in your repurposed changing table is a lip around the edge of the top to keep the pad from slipping.
11. Slicing Coffee Table to Get a Bench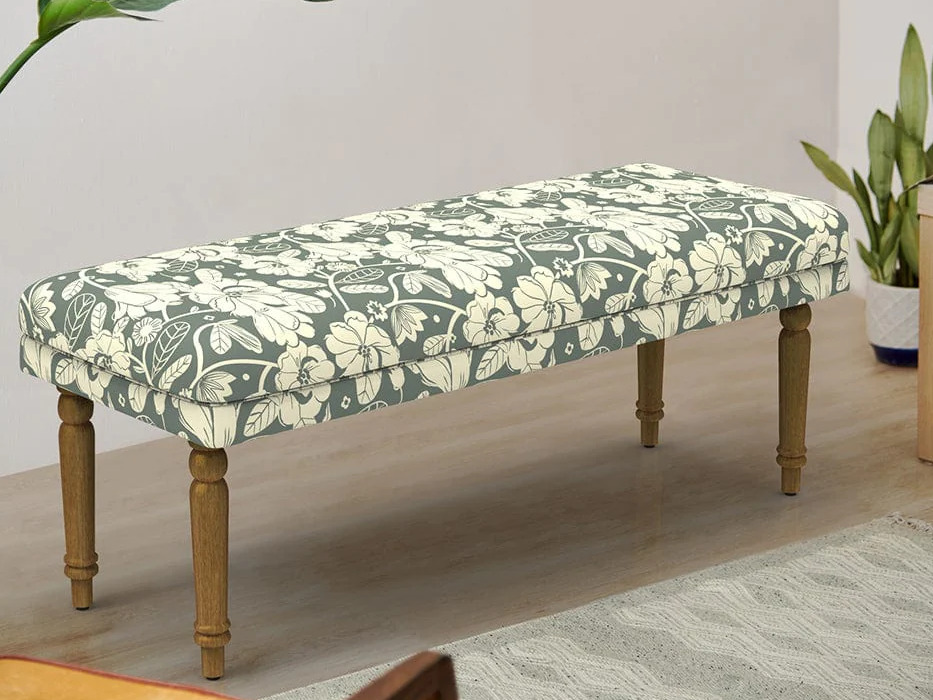 Got an old or too big table that is hindering the overall space and set up of your room? This DIY project is best for you. You are only required to slice the table in terms of length and change the position of the legs to give it the shape of a bench; that can be done by very little craft that involves measuring, marking, cutting, and fitting. However, you will have to remain cautious enough to ensure that all the element is in their place to make the bench sturdy and comfortable enough for sitting, which you can be attained by adding foam and fabric from all the edges.
12. Making Ottoman from a Low Table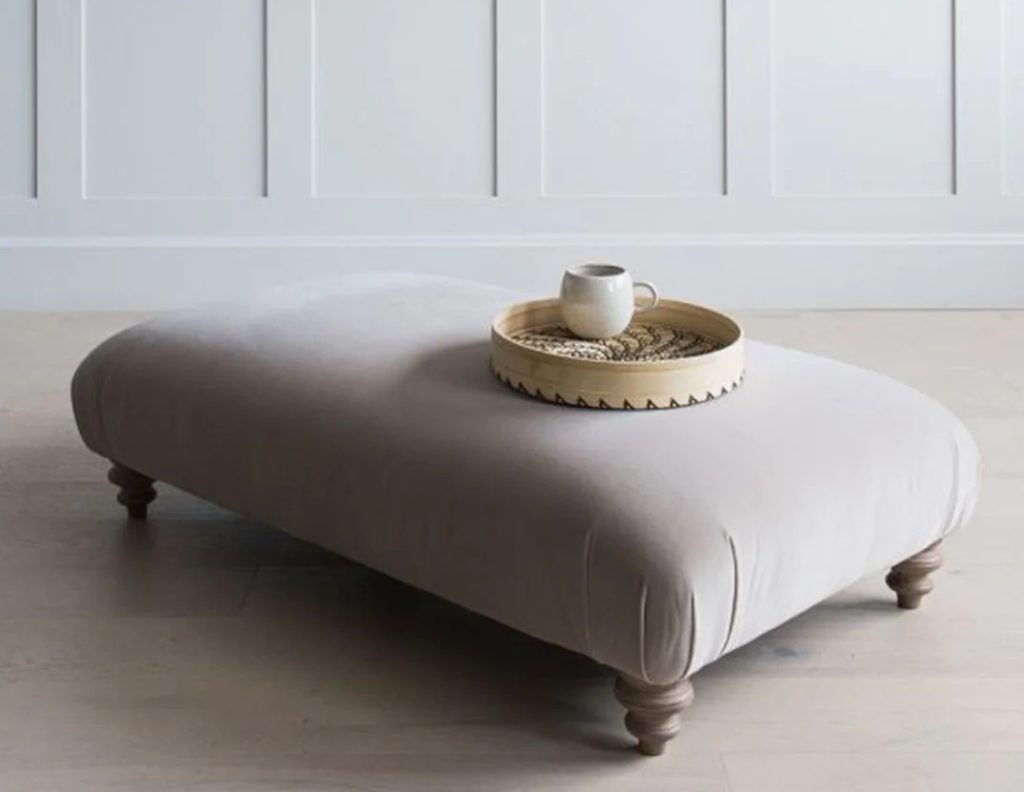 If you are also worried about the lacking space while sitting inside your room, then you can drive it away with this basic DIY project. All you will be needed is an additional low-lying table around. Add the cushioning to the top of it to give it the shape of an ottoman. A sturdy foam and fabric of your choice alongside a staple gun would do the task for you with complete ease, the same ease as presented in the example above for making a bench out of the coffee table.
13. Updating Hardware on a Dresser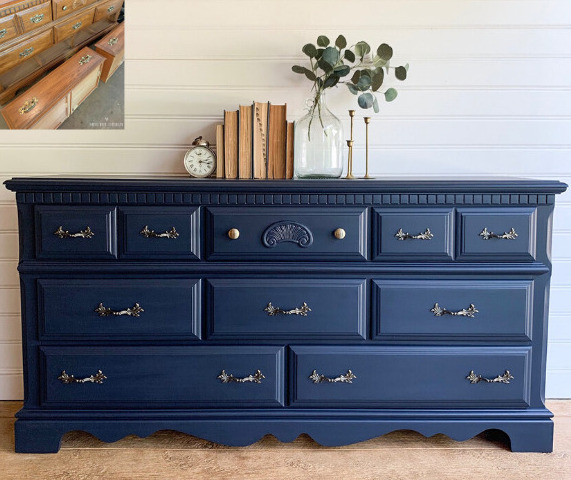 If by any means you have inherited an heirloom piece, but the hardware is disturbing the aesthetic, you can well bring it into use through this repurposed furniture idea. This DIY project allows you to recreate a dresser by allowing you to mount hardware. You will be required to measure the opening to ensure you buy the right size; after that, you need to unscrew and fix the new ones. The entire process will take less than five minutes. You can craft the hardware in any manner possible based on your choice to match the overall aesthetic and ambiance of your room.
14. Window Shelves for Plants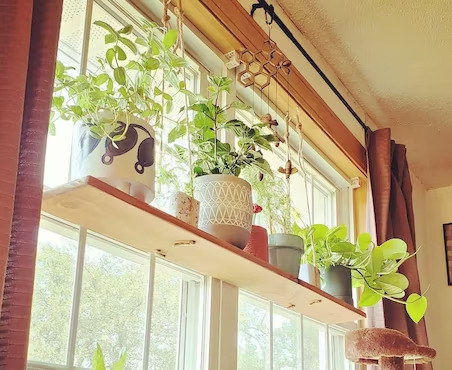 If you are also among several other households tired of your plants not getting enough sunlight, then this DIY solution is perfect for you. Just by having a few metal hooks, wooden planks, and some rope, you can curate a super useful plant shelf for your window to provide the plants with more exposure to sunlight. Through this repurposed furniture approach, you make more room for plants that will not just serve the plant's needs but will also increase the overall aesthetic pleasure of your room. This can also work to hide dents and other shortcomings that your window might have.
15. Drawer Into Book Chair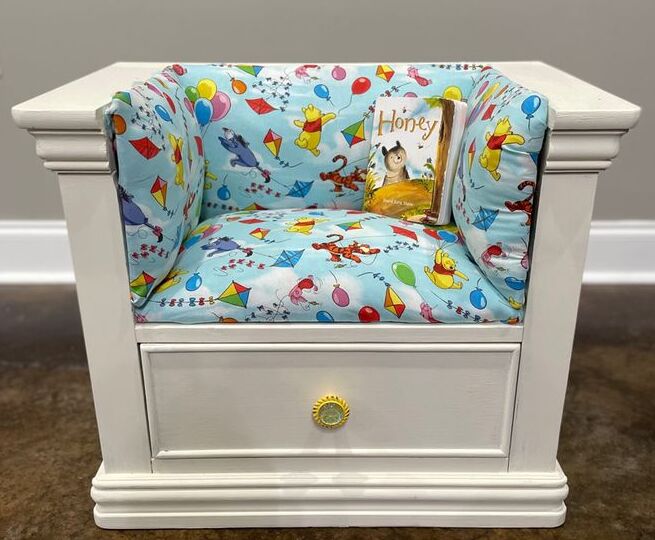 A lot can be done through repurposed furniture ideas to give a meaningful addition to your children's room. This DIY project involves the transformation of an old drawer into a personal library for your kids. The possibilities of creativity in terms of designing this project are literally endless. You can customize the chair based on any theme that excites your child the most or can work to curate it based on the ambiance of your child's room.
16. Transforming Nightstand Into Chair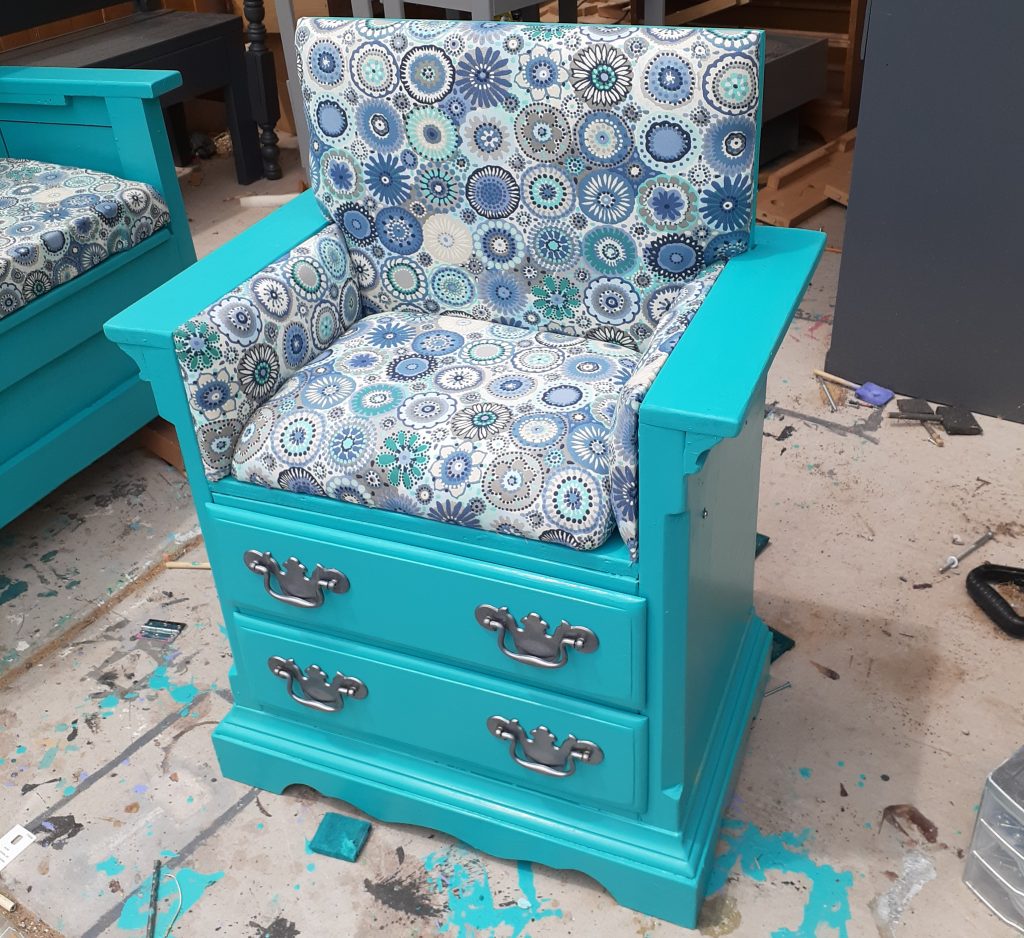 Bring the old and outdated nightstand of your home into use by transforming it into a unique chair by following this simple DIY project. This chair can be a great addition to your children's room and can also help you explore your creative side of yours by adding this timeless piece of furniture to your home or a luxurious patio on your lawn. You can ask for your children's help in proceeding with this project, which will help them enhance their vision and capability to think.
17. DIY Play Kitchen from An Entertainment Centre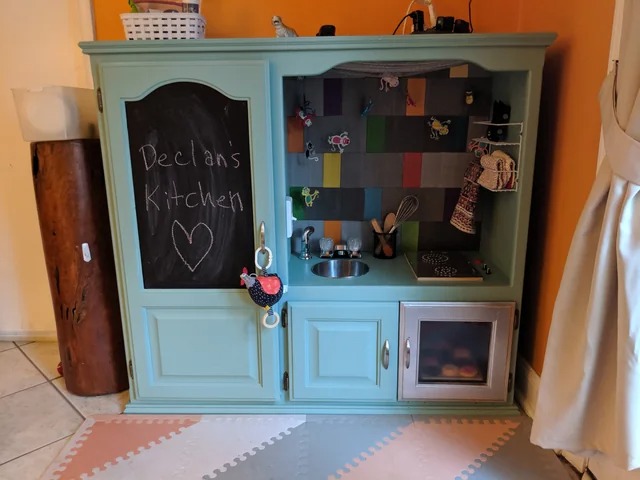 If you have an entertainment center lying unused, you can curate it into a super amusing dream play kitchen for any kid just by infusing a set of creativity into it. This is not just an entertaining work of art but will also help you save a lot of money. You can make it as much realistic as you wish by adding real faucets and fridge handles that will help the little chef at your home explore elements in any way he/she wants.
18. Converting Crib Into Bench or Daybed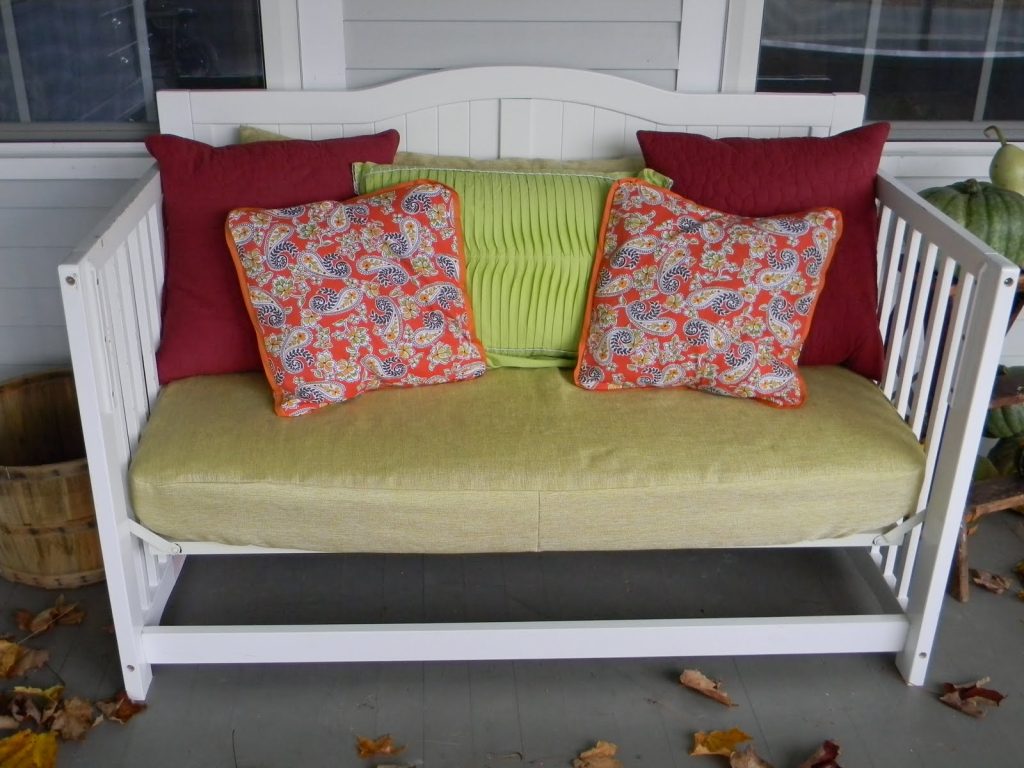 Repurpose your grown-up baby's old crib into a couch or daybed that satisfies a larger purpose in your home. This ultra-simple DIY project will allow you to transform the old crib into a comfortable spot to enjoy. In order to ensure a bit additional degree of comfort, you can add some cushions and pillows, transforming it into a perfect spot for relaxing. It is super easy to make and can be customized in any way possible to match the interiors
19. Upcycling Drawers Into Side Tables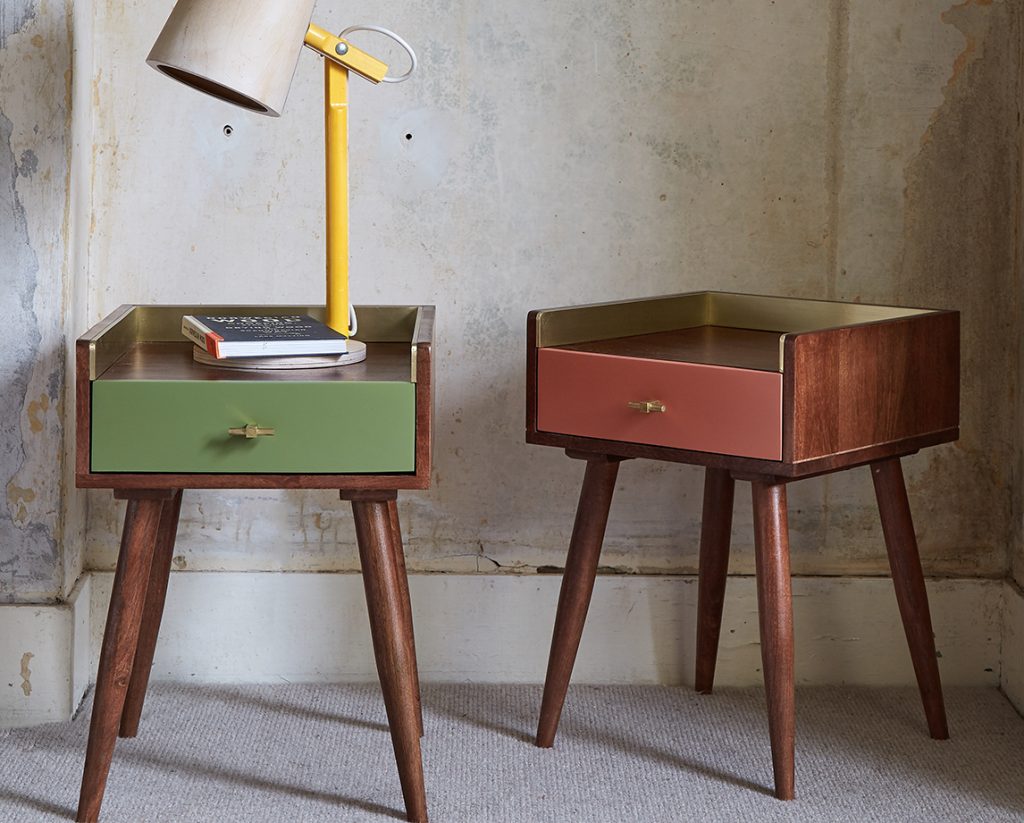 A drawer kept in your house has a multi-faceted utility. Don't just leave it to occupy space in your house; bring it into use to transform it into a side table. This can go well at any place in your home, justifying a range of purposes. Redesign it in any way you wish by staining and painting to give it a personalized touch. This will also earn you a lot of good reviews from your guests and will help you save a lot of money.
20. Recycling Old Spool Into a Car Track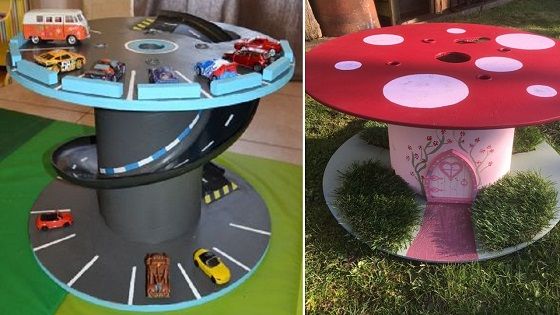 Surprise your children with a super amusing self-made car track out of an old spool. Customization comes in handy to meet the child's specific requirements. This toy is excellent to not just use at home or at school but to gift as well. It has the potential to entertain children from across the age group. Engaging children in this project is highly advised because that helps them in increasing their creativity and imagination.
21. Old Entertainment Center Into Kid's Space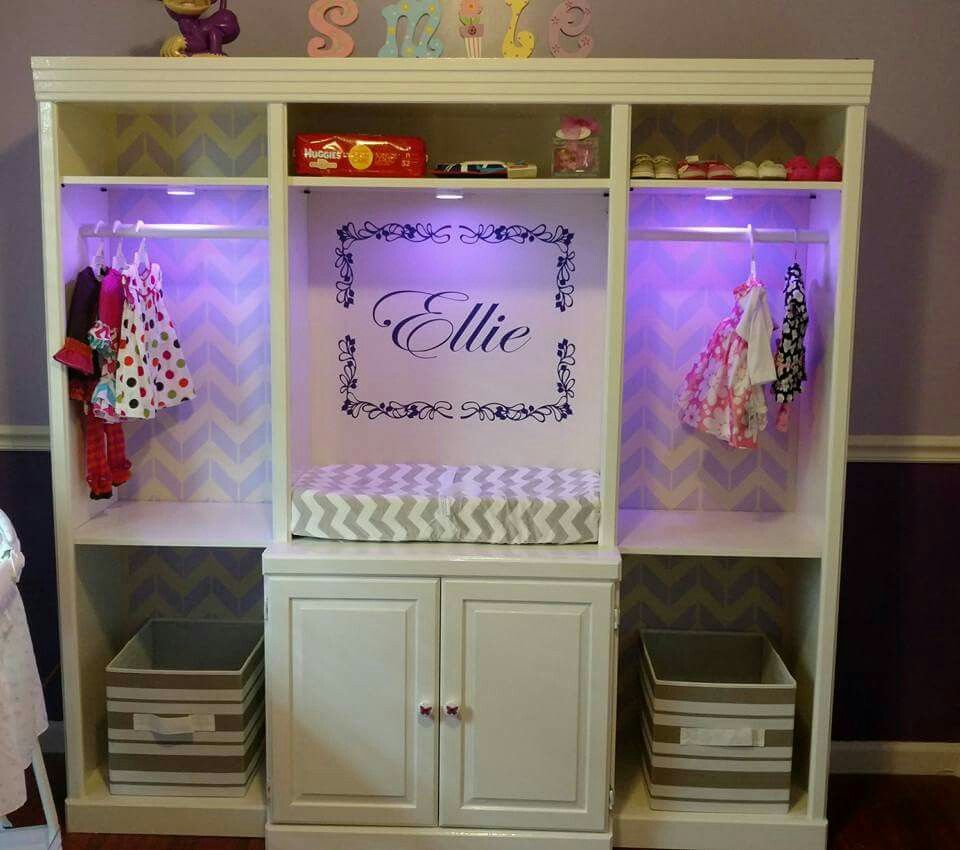 There are a lot of things to create by repurposing your furniture to cater to the needs of kids at home. An old entertainment center can be transformed into a reading nook for the children, which they can use for other leisure purposes as well. Cut the cabinet of the entertainment center accordingly to shape it in the best possible way keeping the comfort of your children in mind. Add foam for cushioning, which is an essential element.
22. Creation of a Coffee Bar from Hutch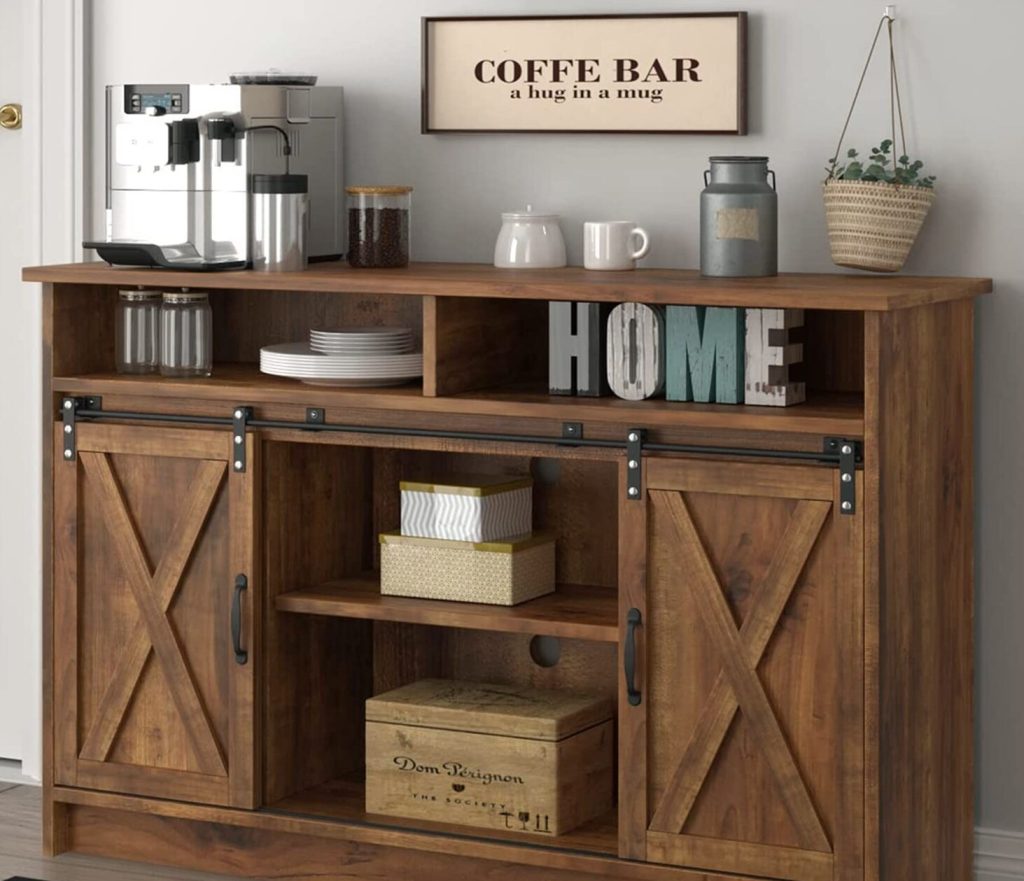 An antiquated hutch occupying unnecessary space inside your premises can be an element of immense importance by reshaping into a coffee bar. A dedicated coffee station would not just look after your urge for coffee but will also amp up the overall importance by giving a much fancy and rustic look to your home. You can either place it inside your living room or can station it on the verandah to complement the much-needed family time in the front or backyard.
23. Vintage Suitcase Into a Nightstand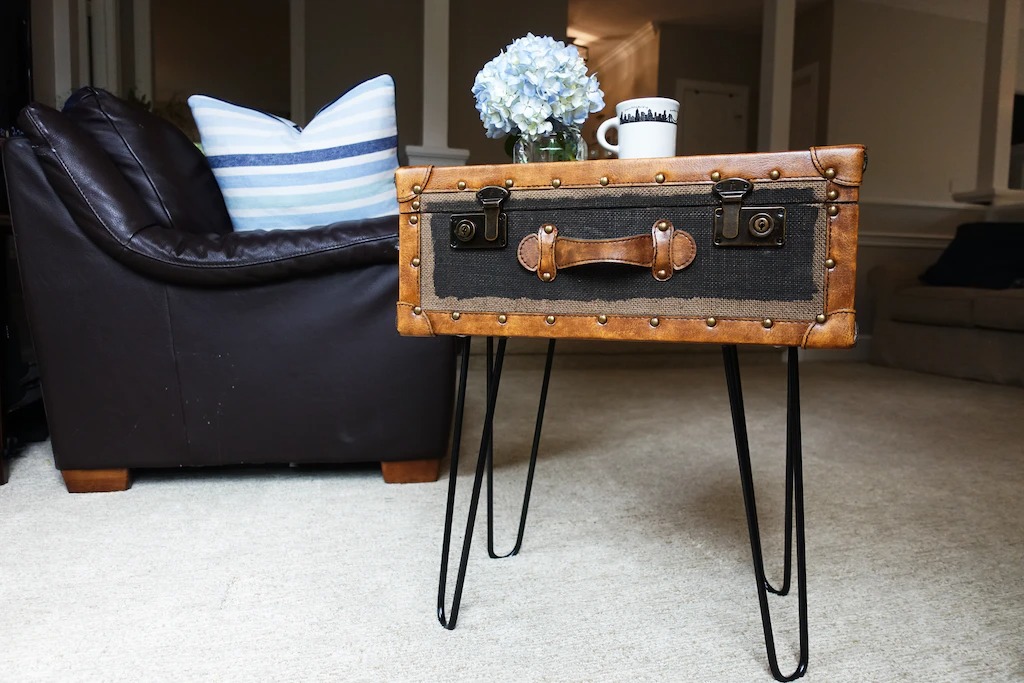 Instead of throwing the unused suitcase away, it is rather a better option to bring it to use by attaching hairpin legs to it in order to transform the same into an instant nightstand idea. This is a super cool and easy DIY project for the repurposed furniture segment. However, the hardest part in all of the attempts is to find nails of the right size to affix the legs. Nightstand is a highly purposeful element that can be used to decorate your room by bringing the light of the desired complex to complement the overall ambiance of the room.
24. Converting a Ladder Into a Plant Stand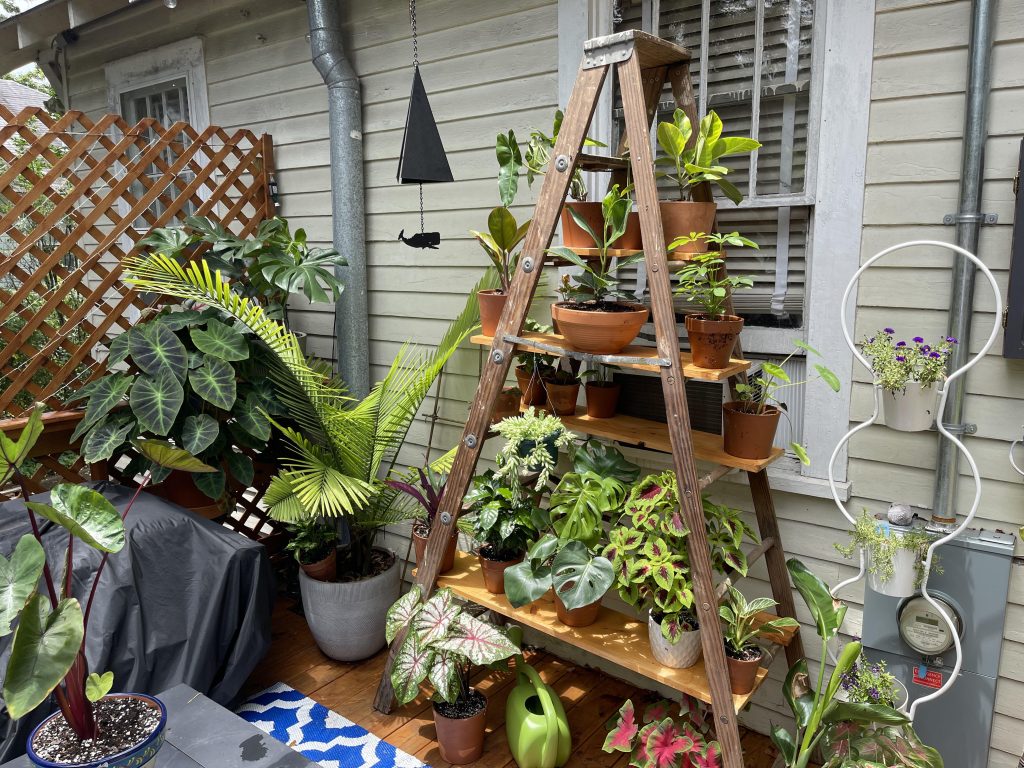 Yet another creative and super useful idea for your DIY project is to convert the old ladder into a plant stand that will be home to plants of your choice in your backyard. You can revamp and customize the ladder to enhance its overall look of it by adding decorative elements and lighting. This repurposed furniture idea is not just helpful in promoting an eco-friendly environment but rather amplifies the overall ambiance as well.
25. Reorganizing the Tabletop for a Clock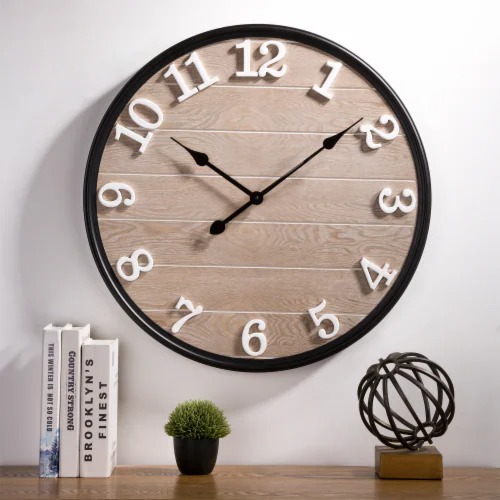 An old and worn-out table at home can be turned into an element of aesthetic appeal with just a little involvement of your creative wisdom. Instead of going for an expensive modern clock, you can design an old tabletop depending on the size of a wall clock or whichever size you wish to have. Decorate it in any way you wish or based on a theme of your choice that matches the overall ambiance of your interior.
26. Old Pallets Into a Multipurpose Crate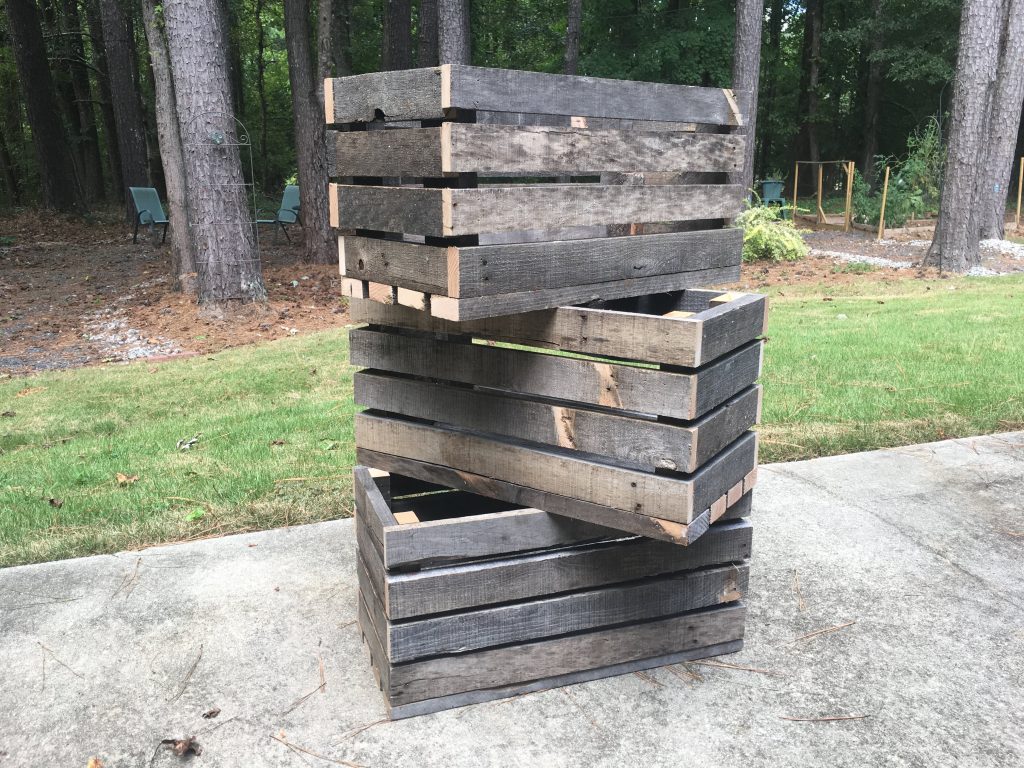 Repurposed furniture is incomplete without the involvement of pallets into it. This brings us to one of the most creative and useful elements in the form of a crate. The above-shown crate is carved out of a wooden pallet which is of great use to keeping the kitchen and store belongings of your home. The addition of casters further enhances its importance.
27. Cabinet Makeover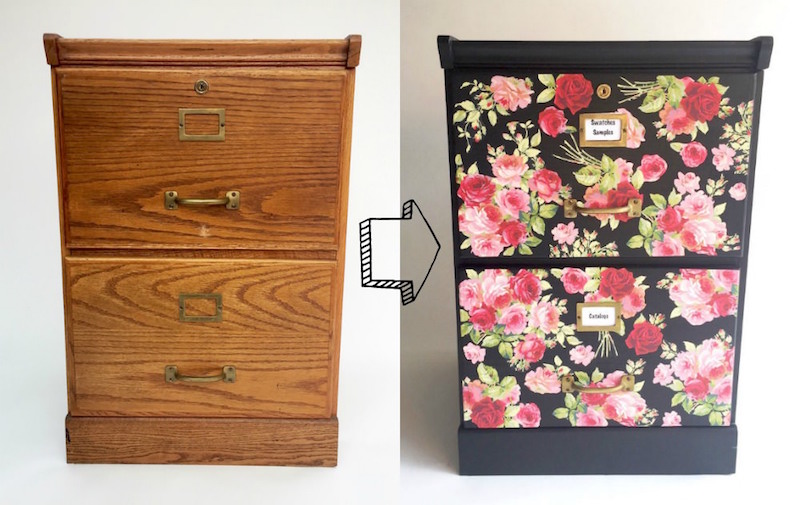 It is not always essential to play with position or alter the given size of an obsolete furniture piece. You can curate it in your own way by customizing its outlook to give it a cute and appealing look. The finished repurposed furniture doesn't give any sort of appearance like the original piece and resembles way finer creativity than the dull one. The best about this repurposed furniture is the range of themes that can be drawn over it to match the overall look of a room.
28. Upclycing Old Doors Into Container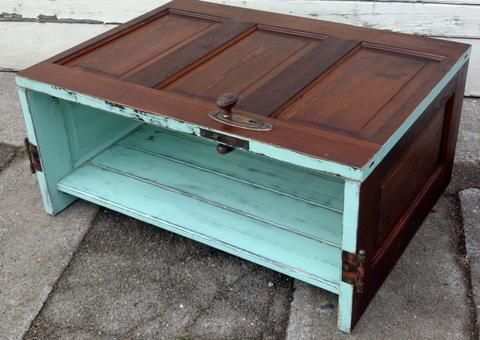 Just because an old unused door is occupying unnecessary space in your home, don't throw it away. Instead, bring it into use to create a box/container to store your belongings in any room of your home. You can attach wheels underneath to enhance its usage based on your convenience. The image contained shows the repurposed furniture being designed in a vertically long manner. However, it can be designed in multiple ways based on size, design, and look.
29. Upclycing Your Drawer's Tray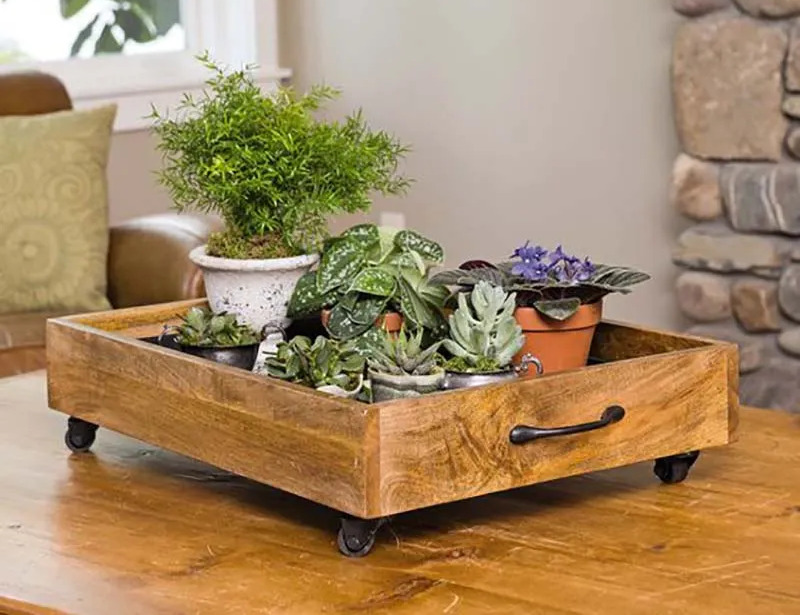 Infuse life into the tray of a drawer by upcycling it with matte paint and attaching a new piece of hardware to use it for multiple aspects. This DIY project is a great deal to have to increase the overall importance of your interiors as well. Converting a dresser drawer gives a great adventurous feeling. It can be used in your drawing room, living room, or kitchen to store spices or even inside the bathroom for storing essential belongings.
30. Converting Dresser Into Shelves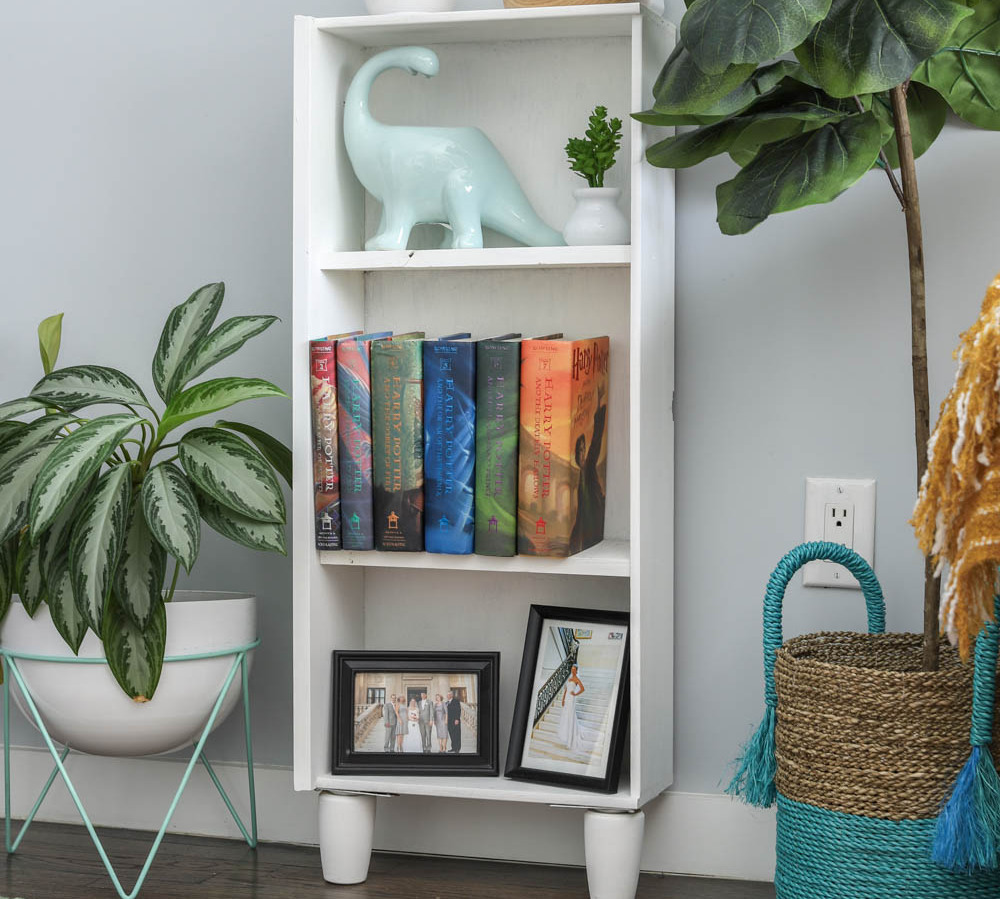 In this super useful DIY project, you will have to transform the dresser of an old drawer into shelves that can be placed at any place in your home. It takes minimal effort, which can be done just by screwing the doors out and proceeding with your DIY project ahead. Customize it any way you wish or match it with the theme of the room's interior or ambiance. It will not just generate abundance in placing things, but it will become a delightful statement of creativity created by you.
31. Transforming Old Ladder into Book Shelf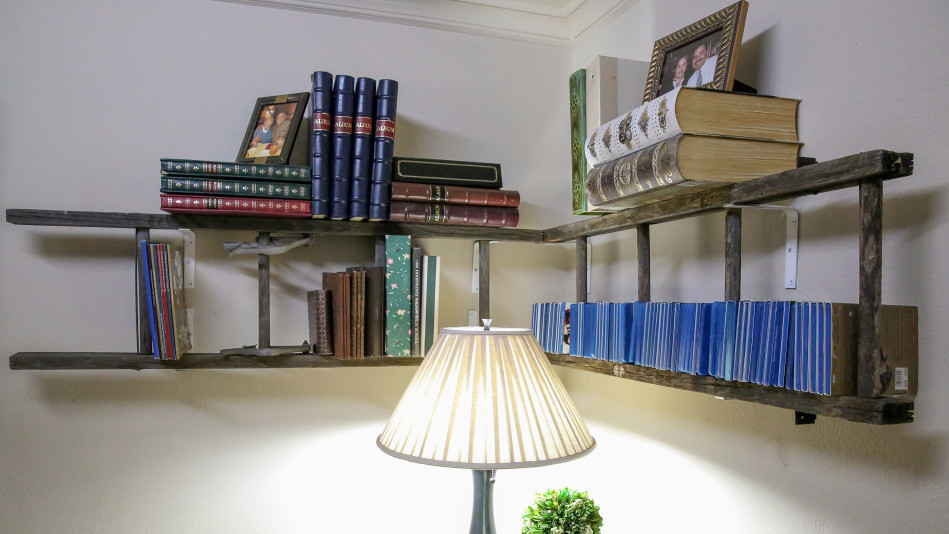 Ladders can serve a range of purposes when creatively played along with them. Don't just throw an old, unused ladder away if it is kept idle at your place; instead, bring it to craft in your own style by transforming it into a super useful element to store books. Storing it as well isn't a matter of concern. Either it can be kept along the walls or nailed into the wall at an appropriate height so that it comes well under your reach.
32. Suitcase into a Chair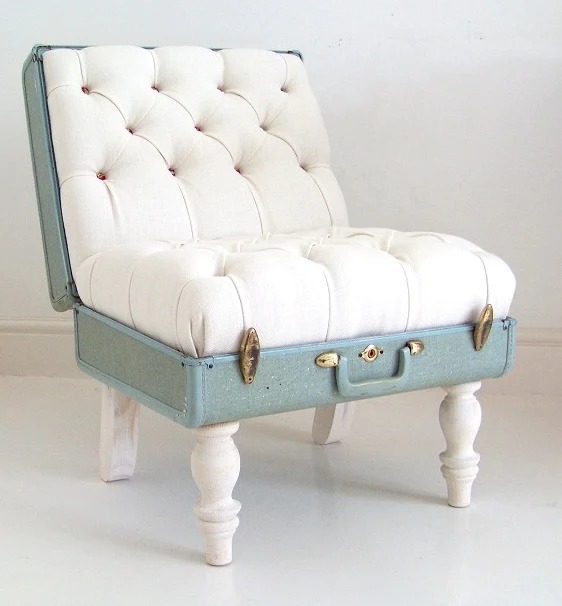 A suitcase is an element of immense importance and the common essential element to any journey that we take. However, its importance doesn't gets diminish even after you keep them out of service. After making a few basic changes, you can recreate it into super incredible and repurposed furniture in the form of a chair. You are required to fix a few stands underneath and fix the cushion to add the required degree of comfort, and that's it. The chair is ready for you to serve.
33. Bathtub into a Couch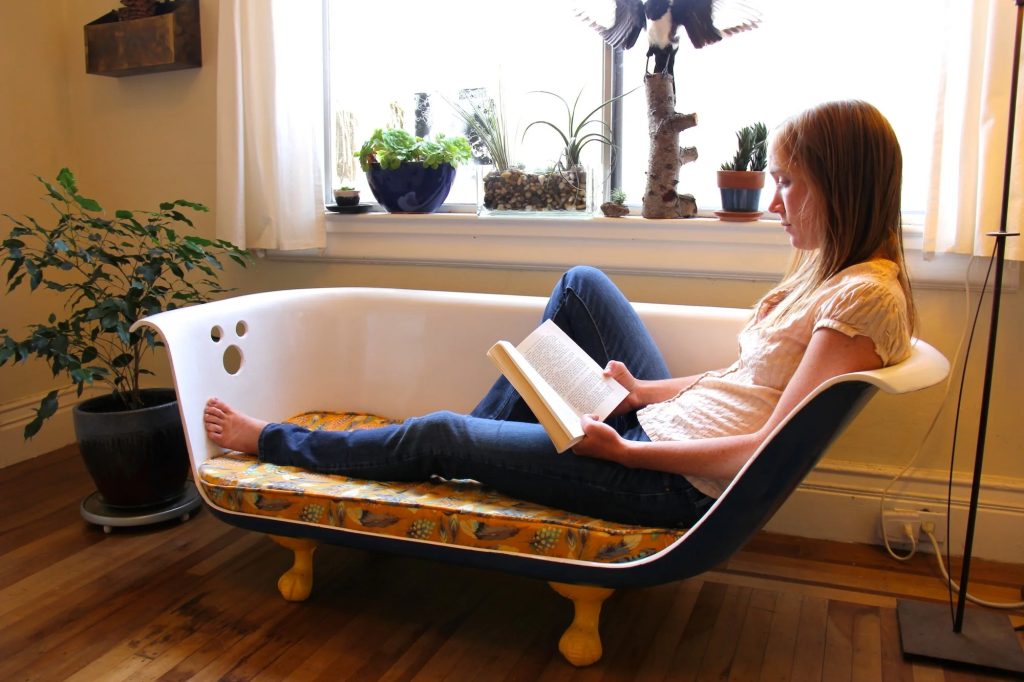 Running short of ideas to transform your living space to add a much-needed couch? Here is the best alternative for you to take. An unused or broken bathtub is the best option that can be placed forward to create an ideal space for lounging. Removing a side by breaking it apart is just a thing that needs to be taken care of from your end, and half of your job is done. Place the mattress on the edges that are of ideal size, and your all-season, self-customized couch is ready to use. The major part that is essential for you to ensure is catered to the smoothness of the edges that have been removed for much-needed safety.
Conclusion
Repurposed furniture is an enchanting way to add a sense of personalization to your home while still keeping things functional. There are a lot of things that can be done with old and obsolete furniture that are just kept idle in your home. The restructured piece of furniture will be a kind of its own and will carry a distinct personality that is not found in every home. Repurposing furniture keeps the sense of antiquity alive in your home.
Adding a sense of personal touch will not just help you keep the liveliness alive but will also save you a lot of money. You can take up any number of options from the above list to recreate amenities in your home. Hope this article was of some help to you.
Let us know in the comments which one you liked and how you are planning to go ahead with your super creative DIY repurposed furniture project.