Want to create a Kawaii aesthetic room and bring Japanese vibes to your room? Look no further than the Kawaii aesthetic. This aesthetic has its roots in Japan and has won the hearts of people all over the world with its whimsical attraction.
Kawaii, which translates to "cute" or "adorable" in Japanese, is a lifestyle that celebrates the beauty found in the small, delicious moments of daily life.
The secret to establishing a kawaii aesthetic environment is to embrace minimalism, harmony, and simplicity in your design choices.
Consider calming, warm colors like baby blues, mint greens, and blush pinks that are gentle pastels.
In this article, we'll walk you through the process of making your very own kawaii-themed room.
We'll give you helpful advice and artistic ideas to help you design a room that captures the endearing spirit of kawaii aesthetics, from picking the ideal color scheme to including charming decor.
Prepare to be immersed in a world of charm, simplicity, and peace as we embark on this enjoyable adventure of designing a Kawaii aesthetic space that will bring smiles and contentment to your daily life. Let's get started.
Discover Captivating Kawaii Aesthetics For Your Room
1. Kawaii Wall Decals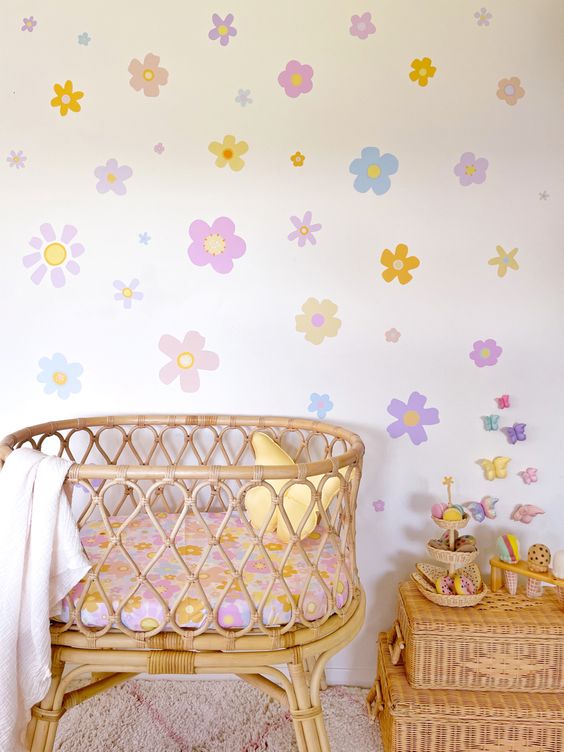 With adorable Kawaii-themed wall decals, you can turn your walls into a fanciful wonderland. Choose from a lovely selection of designs, including adorable animals, lovable characters, or inspirational words.
These removable decals are simple to install and may instantly provide a sense of fun and joy to your space.
Whether you choose a charming animal wall sticker or a motivational statement that inspires you, these decals will create a lovely focal point and set the tone for a Kawaii-inspired space.
Similar Post: Learn How to Create a Modern Farmhouse Interior
2. Pastel Color Palette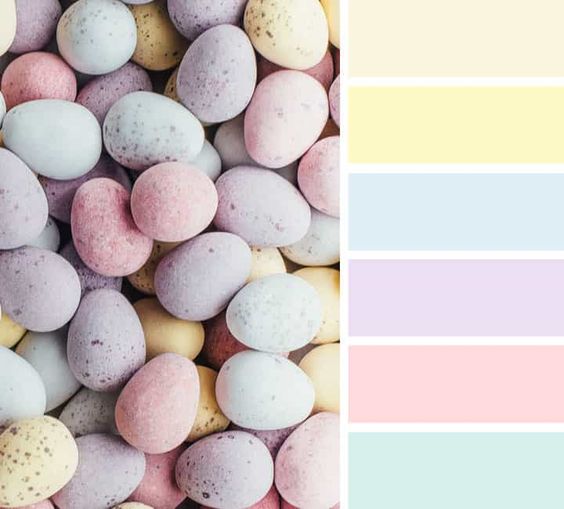 Accept the appeal of soft pastel tones to create a space that displays absolute sweetness and dreamy joy.
Pink, mint, green, lavender, and baby blue are all lovely colors to use on your walls, furniture, and accessories.
To create a balanced and visually appealing environment, paint your walls a light pastel tint or buy furnishings in these colors.
To add depth and visual appeal, use contrasting pastel colors in pillows, drapes, or ornamental elements.
3. Kawaii Bedding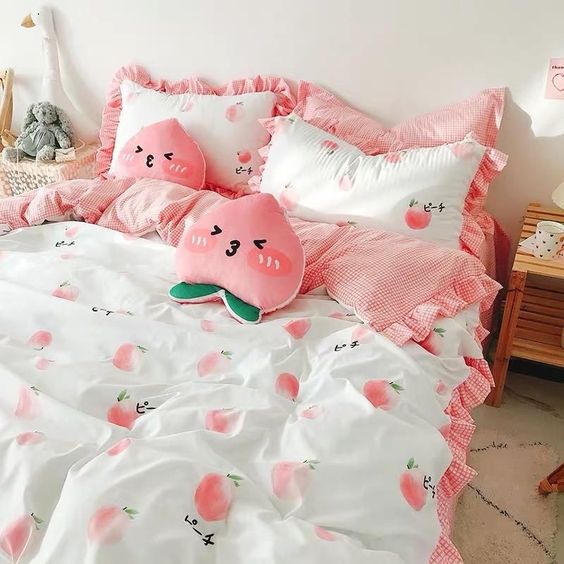 Increase the cuteness factor of your space by adorning your bed with Kawaii-inspired bedding.
Choose sheets, pillowcases, and blankets with adorable prints of animals, sweets, or favorite cartoon characters.
Whether its a bedsheet with lovely kittens or a pillowcase with smiling donuts, these adorable prints will turn your bed into a center point and add to the overall cuteness of your room.
4. Plushies Galore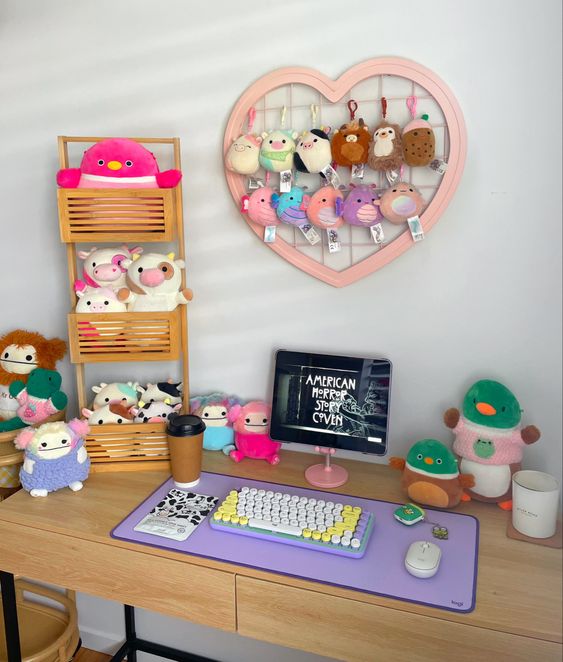 Fill your home with a plethora of lovable Kawaii plushies of various sizes and shapes.
These soft friends will create an irresistibly adorable ambiance, from plush toys shaped like adorable animals to squishy characters from your favorite Kawaii franchises.
Their presence will make you smile every time you enter the room and will offer you a sense of comfort. 
5. Kawaii Art Print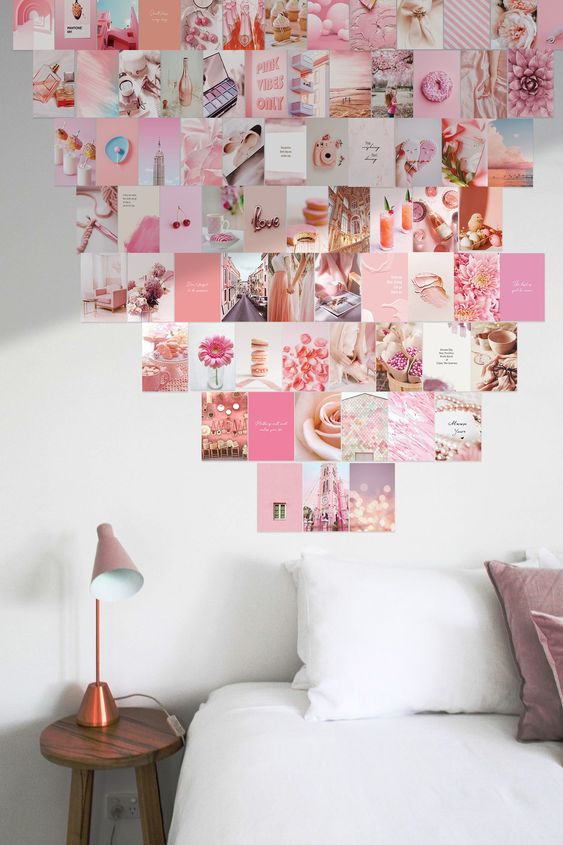 Decorate your walls with engaging Kawaii art posters that will act as focus points while exuding charm and cheerfulness.
Choose posters with adorable animal images, beautiful landscapes, or inspirational phrases. Frame them in bright or pastel frames that suit your room's color palette.
Whether its a playful kitten or a motivational message telling you to believe in the magic, these art prints will add a bit of fun and inspiration to your environment.
6. Fairy Lights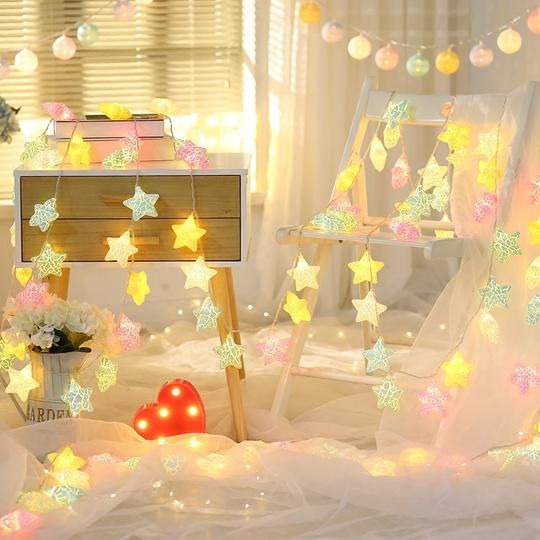 To create a beautiful and whimsical environment, string a stunning display of colorful fairy lights around your home.
These glittering lights offer a warm and inviting glow to the fanciful setting.
To create a dreamy canopy appearance, drape them around the walls, across furniture, or even above your bed.
To add a bit of shine and charm, choose lights in different colors or shapes, such as stars or hearts.
7. Kawaii Curtains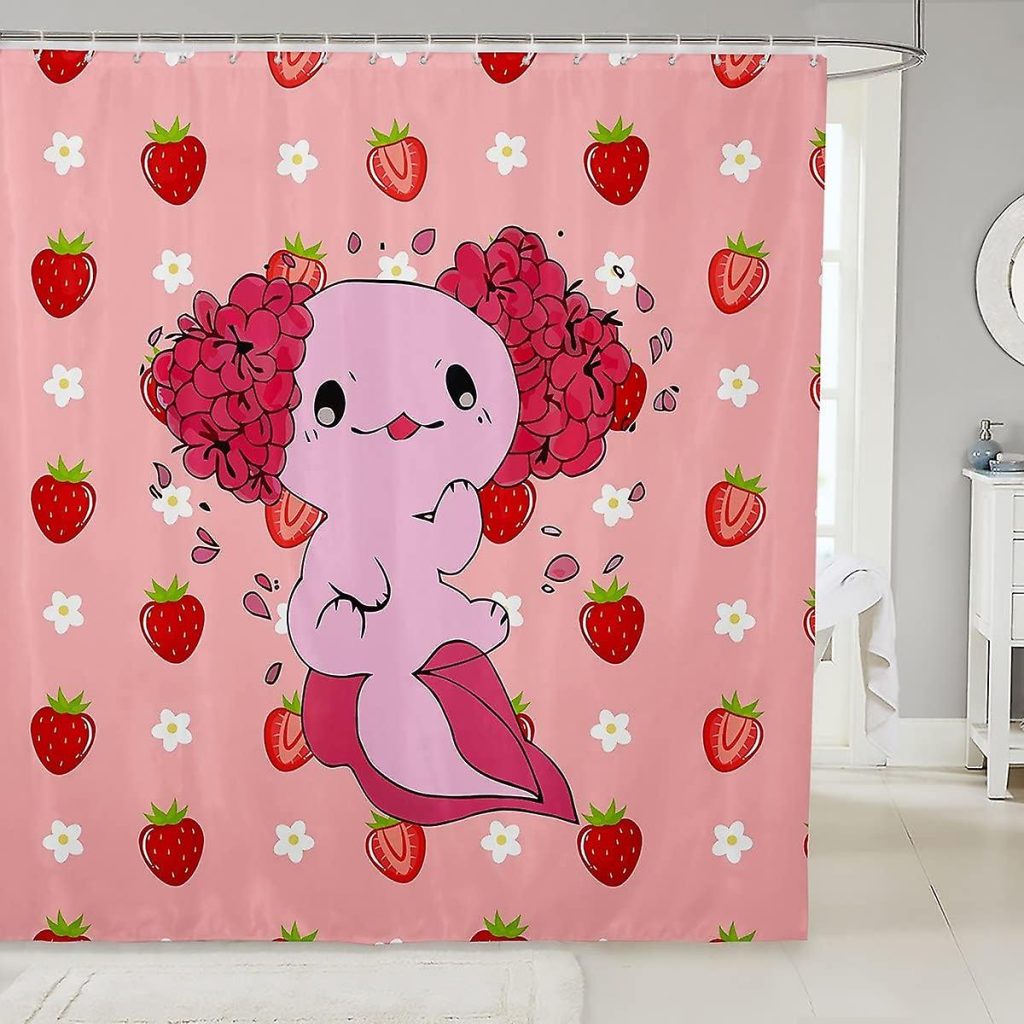 Add a nice touch to your windows by hanging Kawaii-themed curtains with charming designs or prints. Choose curtains with cute animals, tasty snacks, or iconic Kawaii characters.
The curtains will not only provide color and texture to your space, but they will also serve as a focal point surrounding your windows.
To enable natural light to seep through while retaining seclusion, choose lightweight fabrics with a delicate drape, such as cotton or chiffon.
8. Kawaii Wall Clock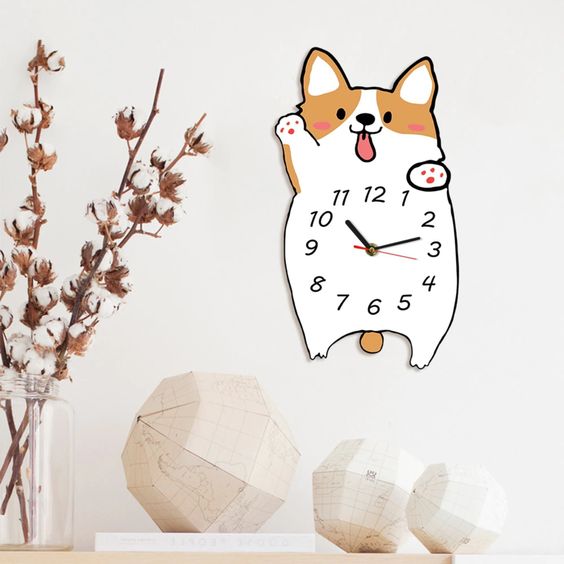 Select a quirky Kawaii-inspired wall clock to add a useful yet irresistibly cute accent to the decor of your area; look for clocks that are shaped like cute animals.
Kawaii culinary items, or have fun artwork. The clock will not only keep you on time, but it will also become a gorgeous wall ornament.
Every time you check the time, the charming clock face will make you smile and give a bit of whimsy to your space.
9. Kawaii Wall Shelves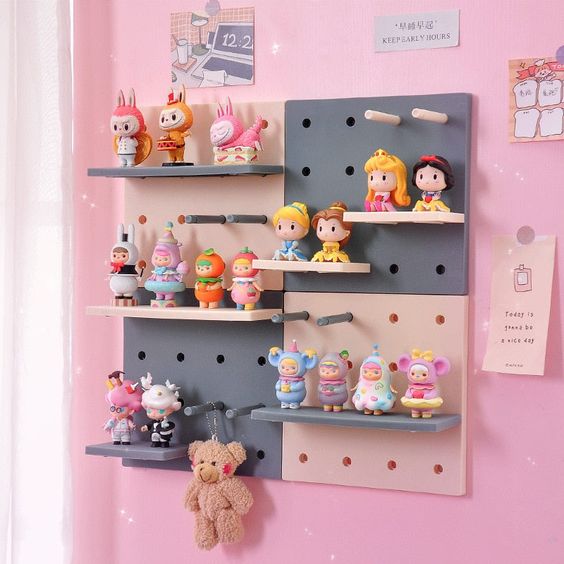 Install Kawaii-themed wall shelves in a variety of shapes and sizes to showcase your plushies. Kawaii figures or other memorabilia.
These charming shelves, fashioned like clouds, hearts, or cute animals, will not only add a functional storage solution but also serve as ornamental pieces that compliment your room's Kawaii aesthetic.
Arrange your favorite KAwaii objects on the shelves to create an eye-catching and creative display that reflects your appreciation of things beautiful and fuzzy.
10. Kawaii Banners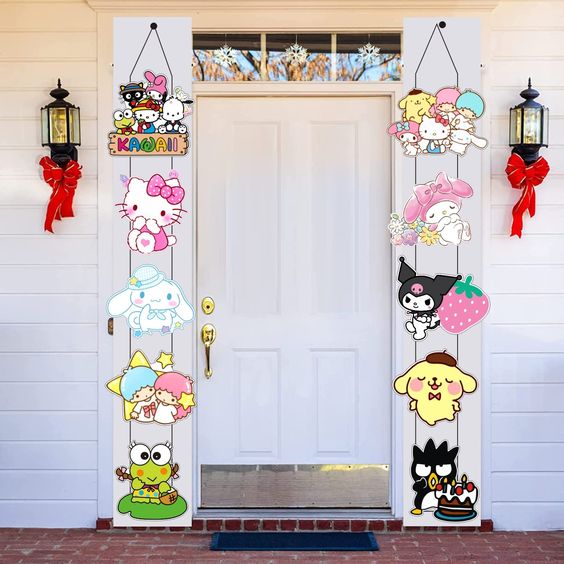 Hang charming Kawaii banners about your space to add a sense of excitement and playfulness.
Choose banners with cheerful phrases or attractive graphics., such as smiling clouds, kawaii food, or adorable characters.
These delightful decorations will immediately brighten up the room and create a happy environment by adding a whimsical touch to your walls.
These banners will bring a charming flash of color and cuteness to any room.
Also Read: 12 Coastal Bedrooms Ideas to Transform Your Space
11. Kawaii Storage Boxes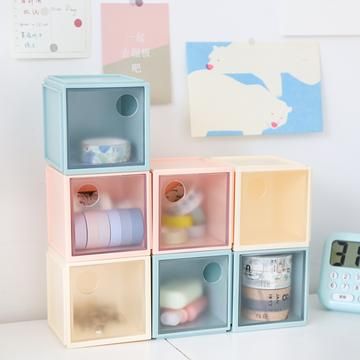 Keep your possessions organized while adding a beautiful touch to your space with Kawaii-inspired storage boxes. 
Choose boxes with cute animals and patterns to keep your accessories, stationery, or small stuff.
These practical and adorable storage solutions can help you keep your home clutter-free. Use them to store accessories, stationery, small items, or even clothing.
Ensuring that everything has a home while adding a fun touch to the design of your space.
12. Kawaii Posters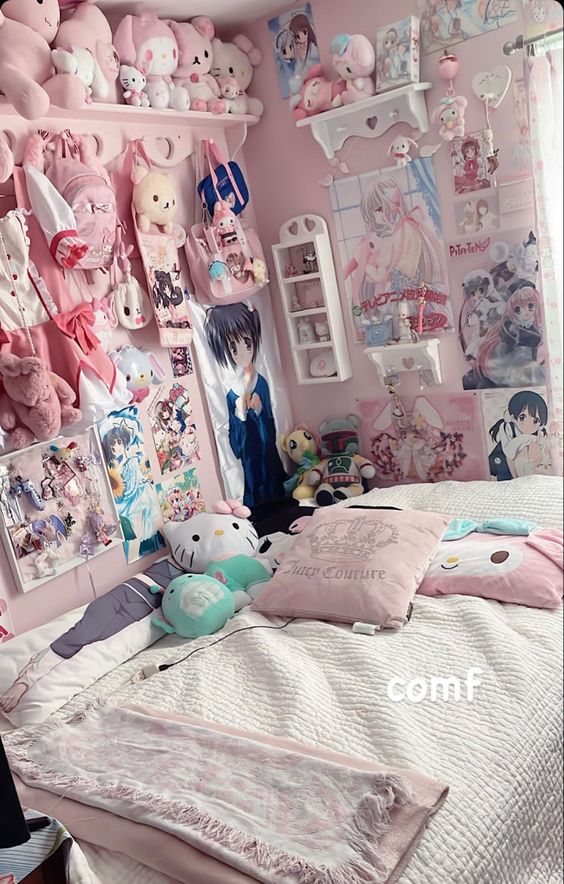 Kawaii posters displaying your favorite Kawaii characters or artwork can be used to decorate your walls.
Choose posters with beautiful animals, gorgeous scenery, or motivational words.
These vivid and eye-catching prints will instantly bring character and charm to your space.
13. Kawaii Mirrors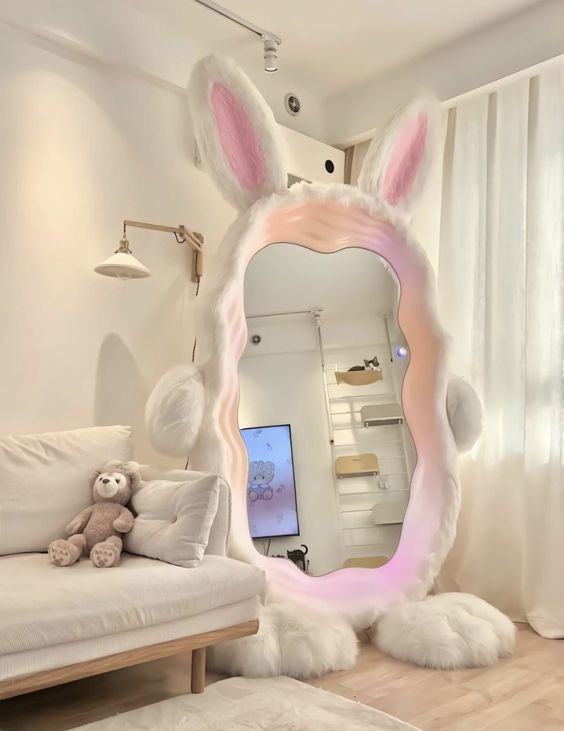 Hang a mirror with a Kawaii shape or design on your wall. Look for mirrors shaped like adorable animals, hearts, or other quirky motifs.
These mirrors will not only serve a utilitarian purpose, allowing you to check your reflection, but they will also become lovely aesthetic components.
The beautiful design will make you grin every time you get a glimpse of yourself in the mirror and will add a bit of whimsy to the decor of your room.
14. Kawaii Wall Hooks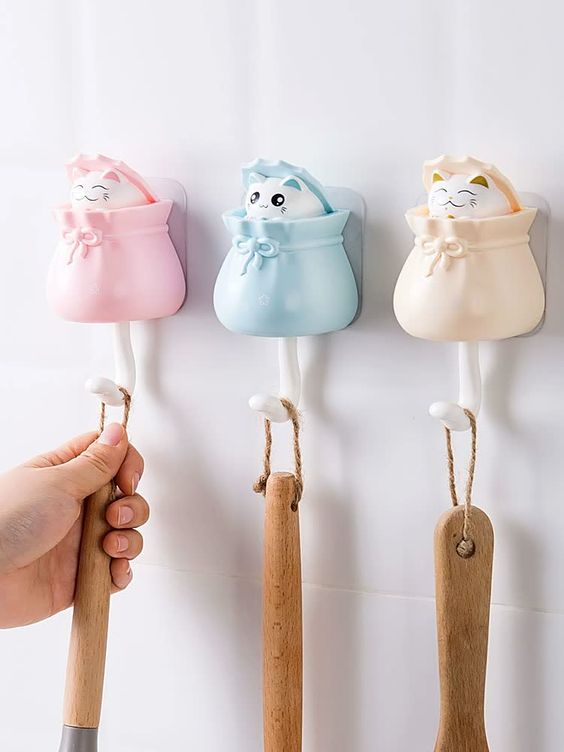 Install cute Kawaii-themed wall hooks to hang your bags, accessories, or outerwear. Choose hooks with animal, flower, or Kawaii character designs.
These useful items will keep your possessions organized while also providing a playful touch to the decor of your space.
15. Kawaii Wall Tapestries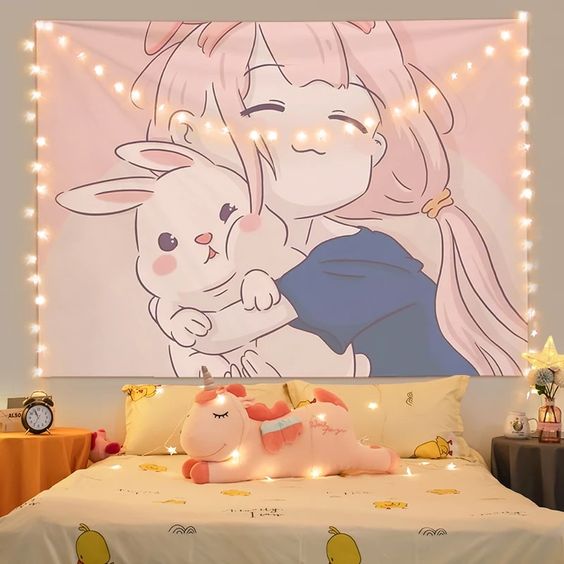 As a focal point in your space, hang a kawaii-themed wall tapestry with cute designs or characters.
A tapestry with charming animals. Kawaii food or stunning landscapes will instantly alter your walls and create a whimsical mood.
Whether its a tapestry with charming creatures, kawaii food, or magical landscapes filled with stars and rainbows, these big fabric artworks will quickly change your walls into appealing focus pieces.
16. Kawaii Washi Tape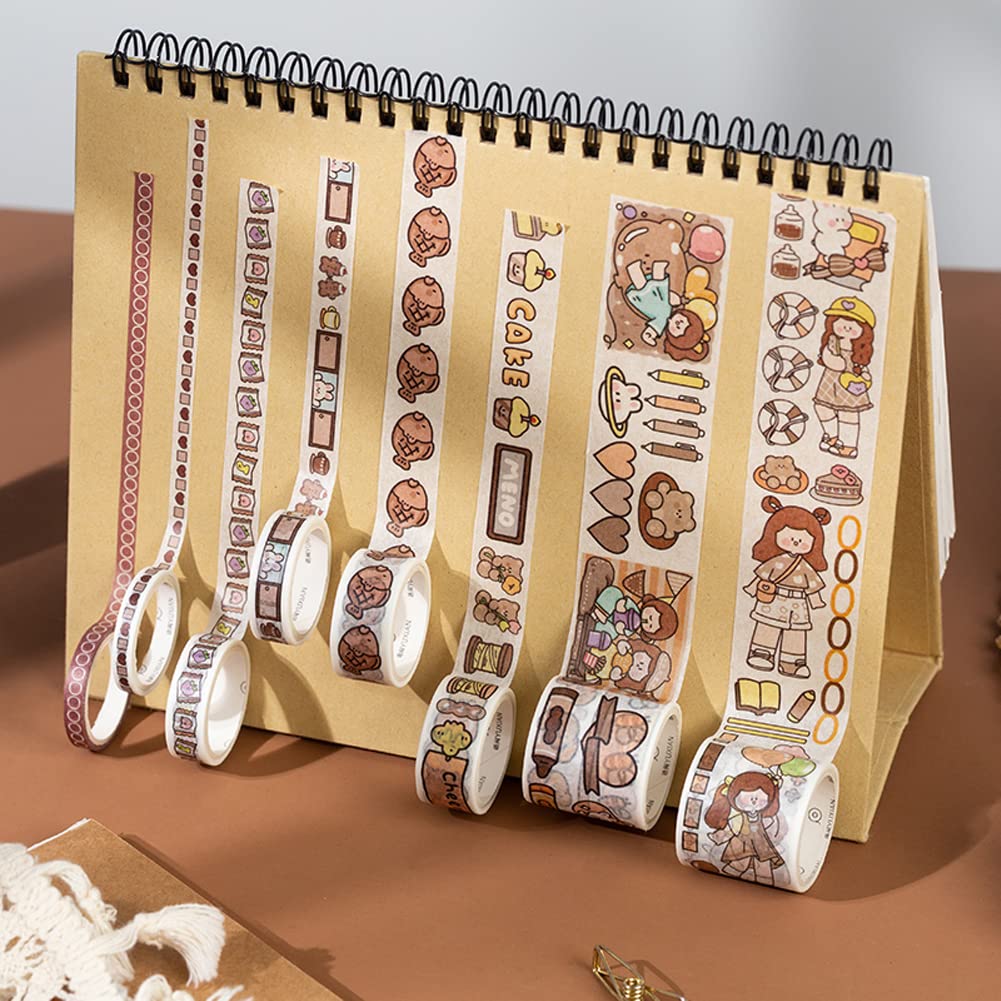 Use Kawaii-themed washi tapes to express your creativity and personalize your space.
Choose tapes with beautiful patterns, kawaii characters, or gold colors that compliment the color scheme of your decor.
Decorate your walls, furniture, personal things such as notebooks and laptops, or even picture frames with tape.
Make geometric patterns, borders, or quirky motifs to add attractiveness to a variety of services.
17. Kawaii Dreamcatcher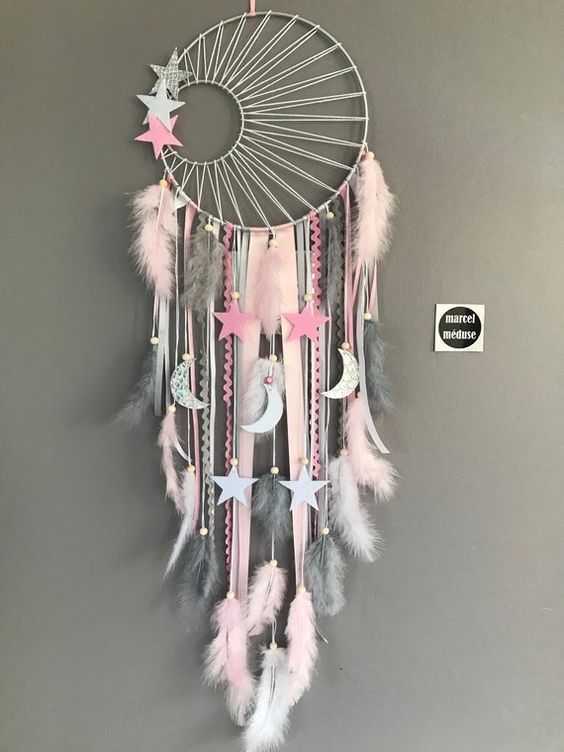 Hang a Kawaii-inspired dreamcatcher above your bed to add whimsy and tranquility to your space.
Look for dreamcatchers with cute charms, soft pastel colors, or Kawaii-inspired motifs.
The Dreamcatcher functions as a decorative component in your room, but it will also provide a sense of calm and safety.
It will generate a mystical aura as it sways gently in the breeze, complimenting the kawaii aesthetic and creating a cozy hideaway for rest and relaxation.
18. Kawaii Ceiling Decorations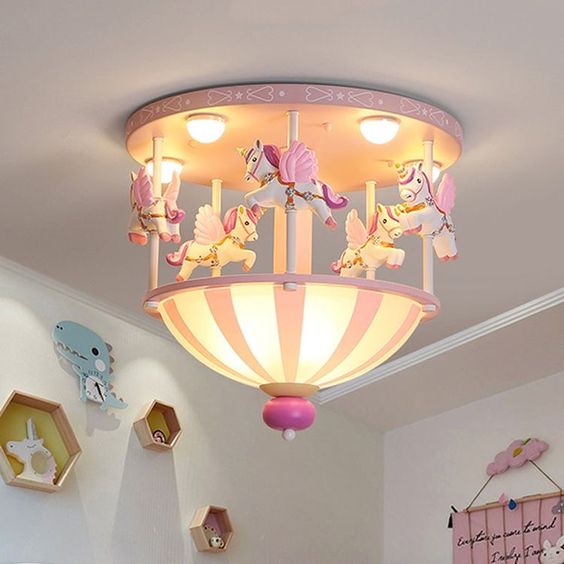 Hang Kawaii mobiles or paper lanterns from the ceiling to transform your room's overhead space into a fanciful fantasy.
Choose mobiles with animals, stars, clouds, or kawaii characters that pique your interest.
The warm glow generated by the lanterns or the smooth movements of the mobiles will add visual interest and create a dreamy environment.
19. Bookshelf Decor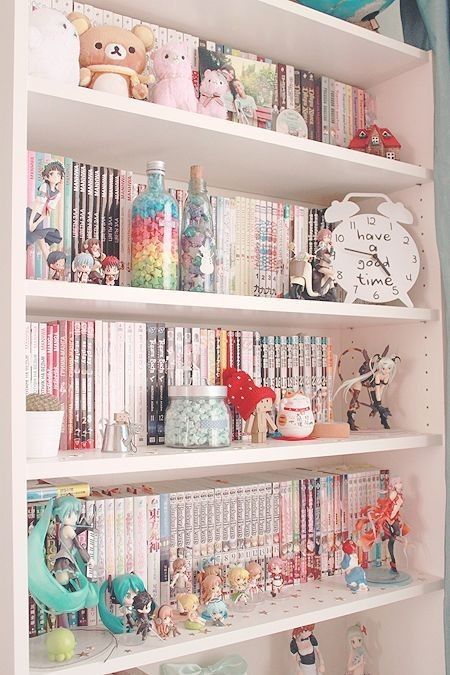 Use charm and colorful components to personalize your bookshelf and highlight your kawaii-inspired items.
Show off your favorite kawaii books, manga, or comics alongside cute figurines, plushies, or little trinkets.
Add kawaii-themed bookends, colorful bookplates, or ornamental stickers that compliment your room's palette.
20. Cute Wall Murals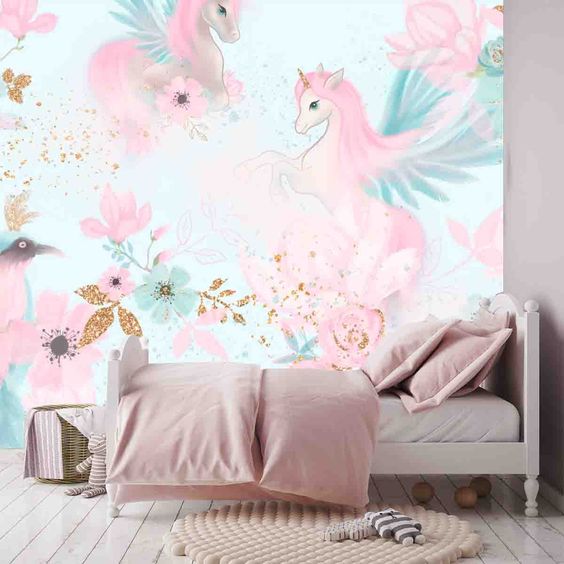 Allow your artistic abilities to flourish and create a stunning themed wall mural in your space.
Whether you choose a mural with charming animals frolicking in nature, a fanciful underwater scene with lovely sea creatures, or a fantasy landscape filled with rainbows and magical beings, the mural will serve as a stunning centerpiece that immerses you in a world of kawaii wonder.
Related: 20 Inspiring DIY Wood Projects to Expand Your Vision
21. Pretty Planters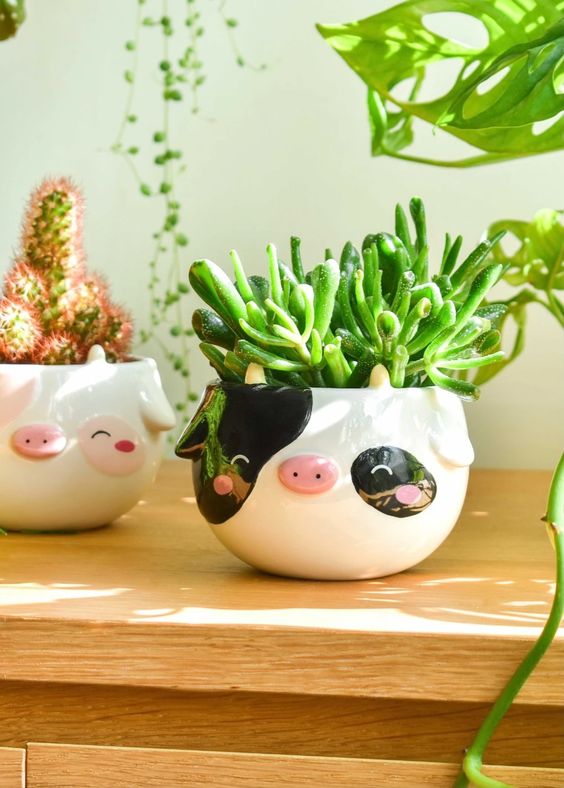 Add a touch of nature to your space with kawaii-shaped or kawaii-themed planters.
Planters in the shape of beautiful animals, smiling faces, or other inspired designs are easily available.
Greenery and cuteness will not only bring a refreshing and dynamic element to your room but will also elicit a sense of calm and peace.
22. Desk Accessories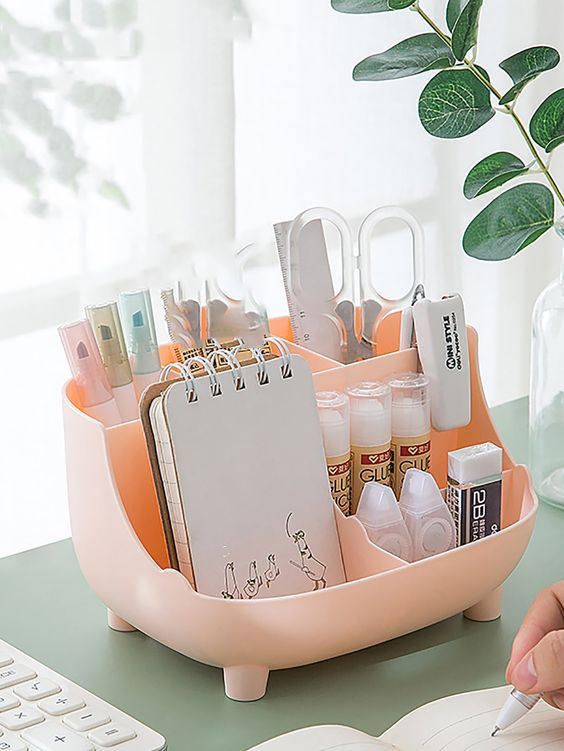 Incorporate kawaii-themed desk accessories into your study or work environment to provide a touch of sweetness and usefulness.
Choose from attractive pencil holders with kawaii characters, playful mouse pads, or colorful desk organizers with lovely decorations.
The presence of these kawaii desk accessories will bring a smile to your face and create a happy and motivating environment every time you sit to work.
23. Curtain Tieback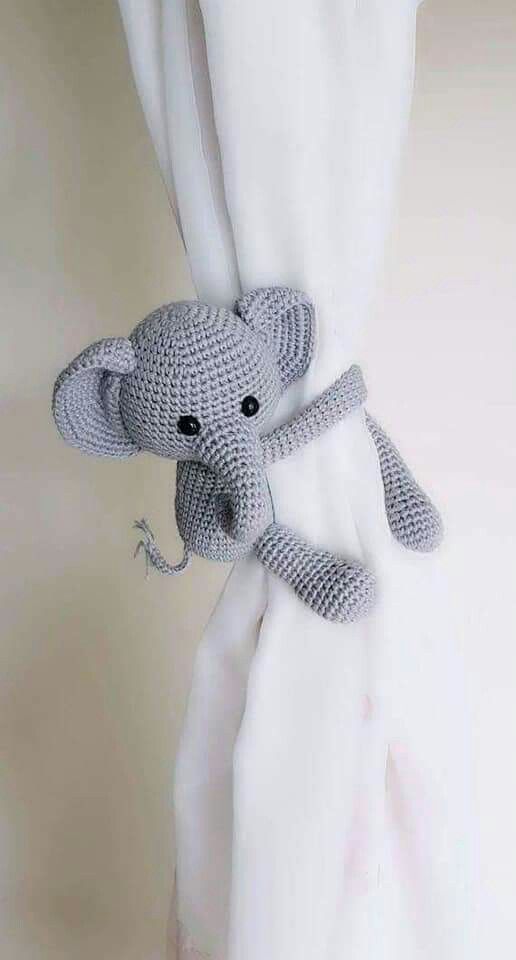 Use Kawaii-themed curtain tie-backs to add a lovely and utilitarian accent to your window.
Look for tiebacks with amusing figures, colorful pom-poms, or forms that compliment the color scheme of your space.
These modest yet charming touches will keep your curtains in place and will also provide a nice touch to your window coverings.
24. Kawaii Rugs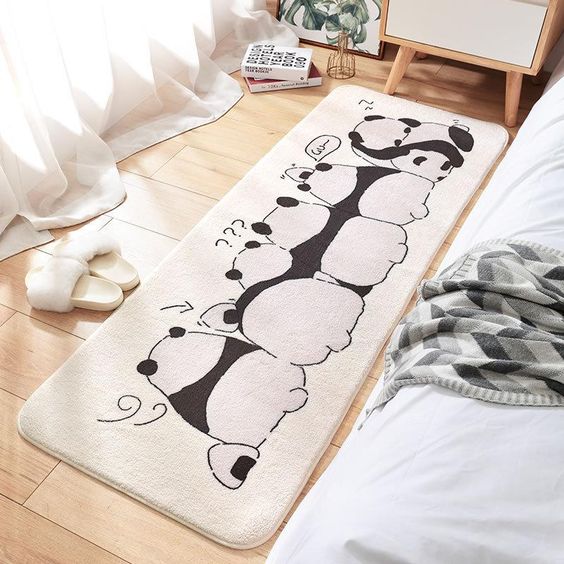 Kawaii-inspired rugs add a cozy and cute aspect to any home. Look for carpets in soothing pastel colors or cute kawaii designs such as smiling clouds or amusing animals.
Place them beside your bed in a reading nook or in the center of your room as an accent.
They will provide comfort underfoot and also complement the overall kawaii concept.
25. Collage of Kawaii Wall Art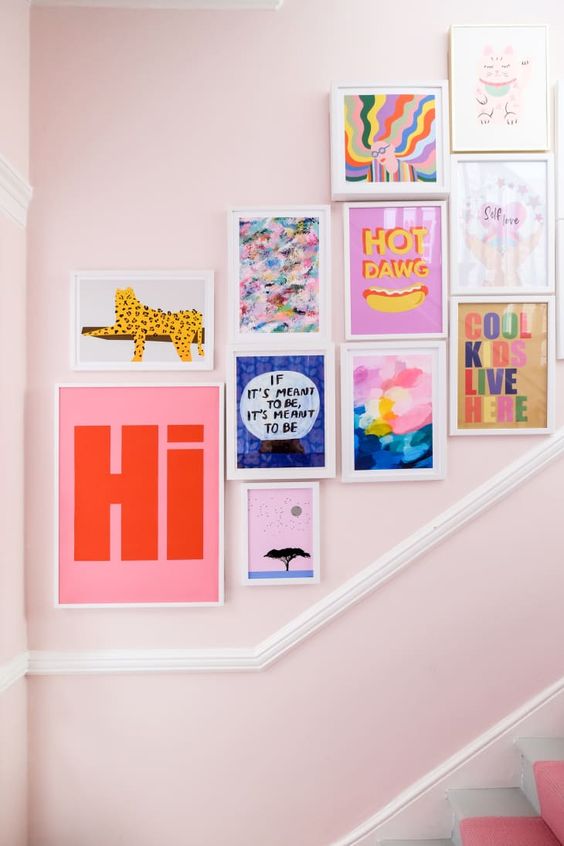 Arrange a themed collage with art prints, photographs, and magic cutouts on your wall to create a visually appealing display.
Choose images that make you feel cute, happy, and inspired.
To create visual interest, mix and match different sizes and forms of frames.
Arrange them in a nice pattern to make a creative gallery wall out of them. The Kawaii wall art collage will become a focal point in your room.
26. String Art Kawaii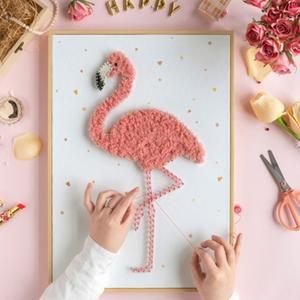 Create your own inspired string art to beautify your space. Choose a charming design such as a heart, star, or animal, then use colorful strings to make a fun and eye-catching piece of art.
You can frame it or hang it on a canvas on your wall. This DIY project will help you express your creativity while adding a unique and personalized kawaii touch to your decor.
27. Ceiling Fan Pulls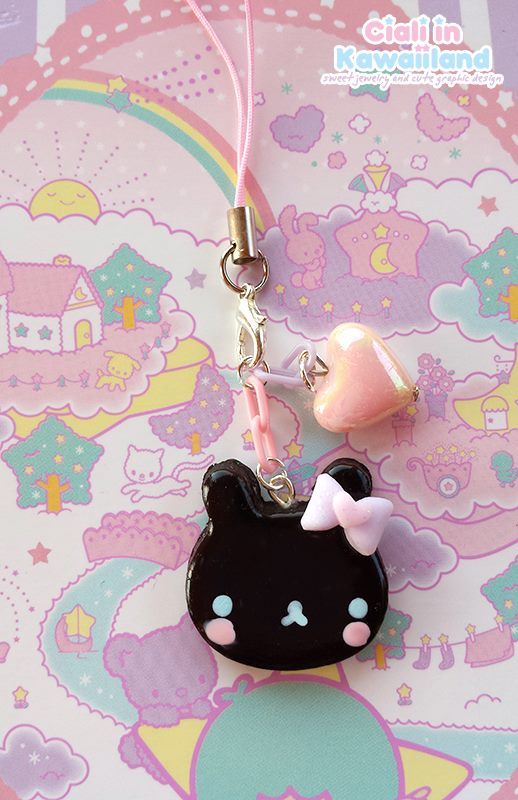 Attaching fan pulls to your ceiling fan adds a cute and catchy touch. Look for the fan pulls shaped like adorable animals, smiling faces, or unique characters.
This will bring individuality to the ceiling of your room. When you reach for the fan pull, you'll be met by a sweet kawaii design that adds to the overall cuteness of your environment.
28. Charging Stations for Mobile devices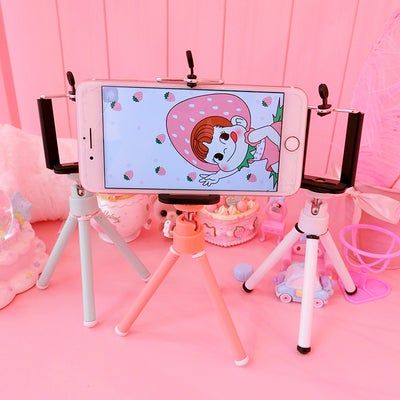 Mobile charging stations will keep your charging wires and devices organized.
These stations typically include many slots or compartments to keep your devices organized and conveniently accessible.
They also frequently contain built-in cable management to prevent tangled connections.
The charging station's beautiful design lends a touch of perfection to your space.
29. Kawaii Wall Sconces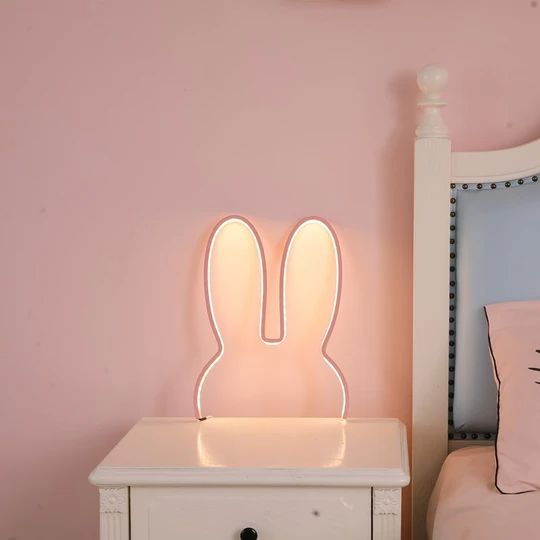 Add Kawaii-inspired wall sconces to your rooms to create a welcoming ambiance. Sconces with attractive motifs are ideal.
These fixtures' mellow glow will offer a calm and comforting vibe to your room.
To create a delightful and pleasing kawaii zone in your room, place them on either side of your bed, beside a lounging area, or in a cozy breathing nook.
Check This Next: 15 Stunning Modern Farmhouse Decor For Your Space
30. Bulletin Board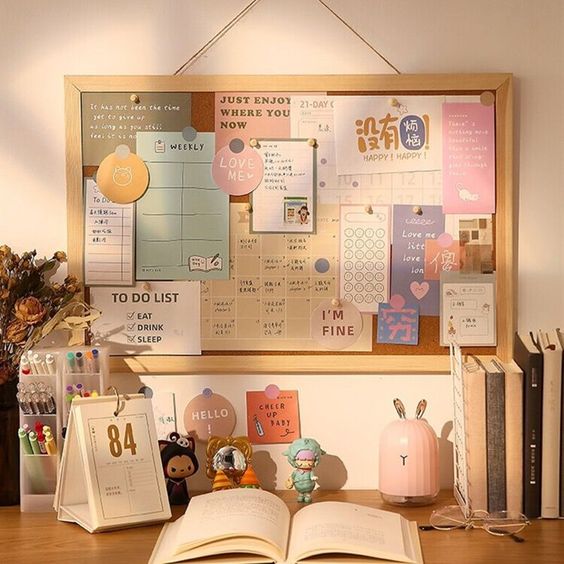 A kawaii-themed bulletin board can create a lovely and functional space for organization and inspiration. Choose a board in bright colors or cute kawaii motifs.
On the board, pin up encouraging messages, adorable postcards, stickers, or notes. To keep stuff in place, use colorful pushpins or shaped magnets.
Summing it Up
Finally, creating a kawaii-inspired room is a fantastic way to infuse your living area with an abundance of charm, fun, and playfulness.
Each carefully picked piece contributes to the overall mood, producing a harmonious and visually appealing environment, from delicate pastel colors and luxuriously velvety sofas to quirky wall art and finely selected furnishings.
The addition of kawaii plush toys, sculptures, and accessories to your environment adds a layer of individuality and enchantment.
Embrace your natural creativity and personalize the area with DIY projects, one-of-a-kind artworks, or handcrafted adornments to add a special touch that reflects your personal style and preferences.
Ultimately, a Kawaii room goes beyond basic aesthetics to become a haven that exudes happiness and containment in your daily life.