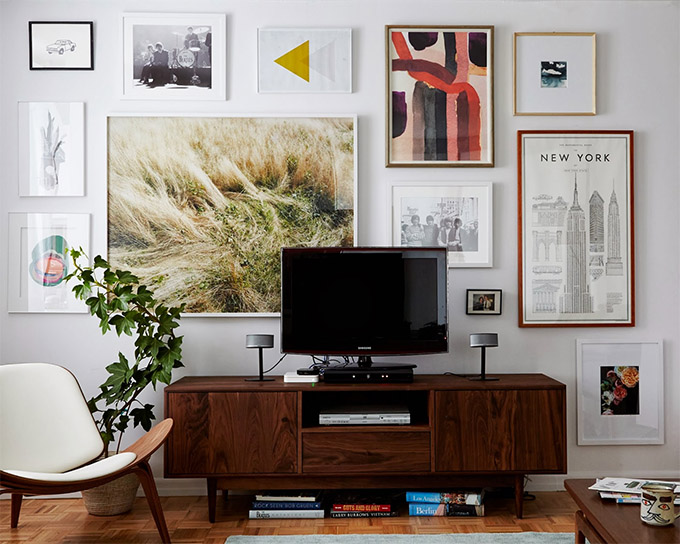 Movies and Netflix are quite common these days, aren't they? You prefer watching movies and web series because of the HD quality of the picture and good sound quality. So, basically, designs and quality matter to your vision, then why not have a TV wall with embellished designs and quality decor? The decoration around the TV is a must if you want to have a pleasing experience while watching the TV.
Many worry about how to mount a TV on the wall if living in a rented apartment. But there are great solutions in the market to have a removable TV mounting set without damaging the walls. Of course, if it is your apartment, you can go crazy with the decoration around the TV. All you need to do is make sure that the TV is fixed at the appropriate height to avoid neck sprain and pain in the eyes.
Let's have a look at how to design the TV wall with graceful wall decor items.
1. Animated Posters
Posters are not only for the kid's room; you can find numerous posters for the living room and bedroom walls as well. Not necessarily graphic, but even Hollywood stars' posters bring charm to your room. Especially if you have an adorable animated poster on the TV wall, it will complement the media cabinet and complete the area around the TV unit. The decoration around the TV wall need not be flashy or too gaudy.
Let the poster just merge with the other decor items like furniture and wall paint.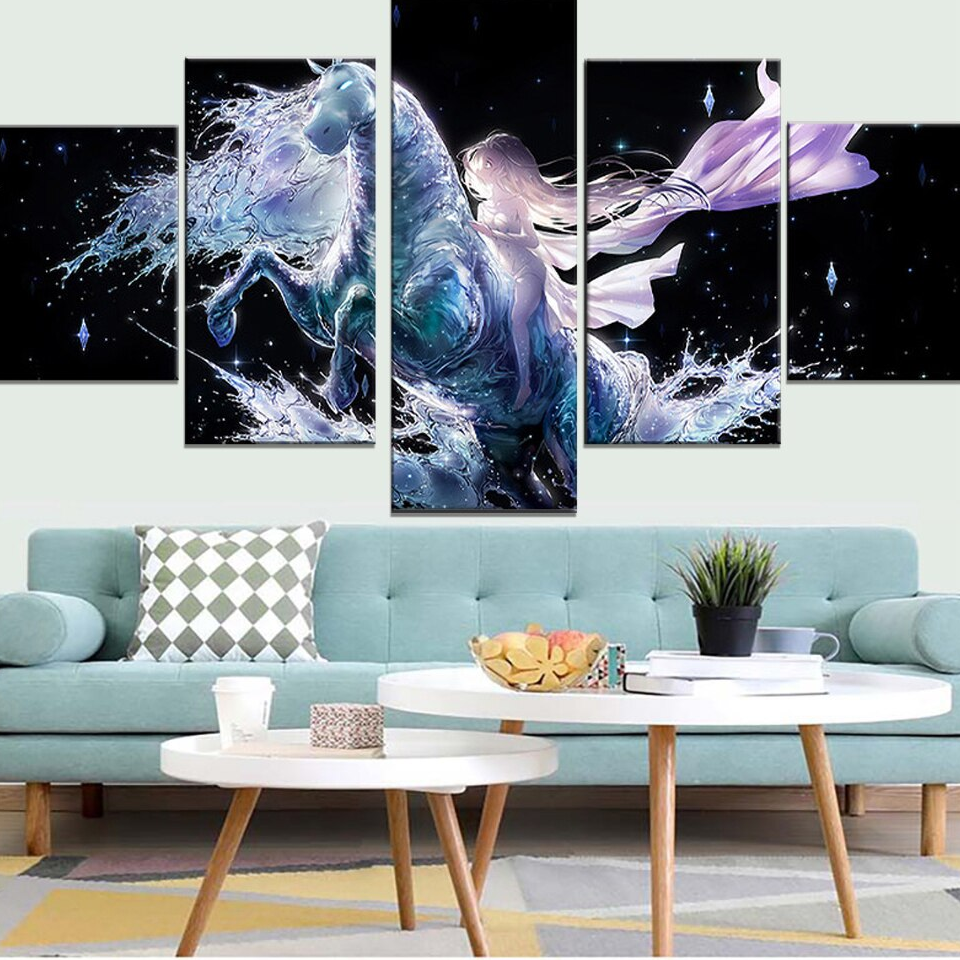 2. Wall Mounted TV Lamp
It gives an exotic look to the TV wall when you have two lamps installed on each side of the TV set. You can also have two lamps mounted on each side to highlight the area.
Many antique and metallic TV lamps with rustic textures give a refined look to the TV wall. To throw light on the decoration around the TV wall, use minimal artwork but ensure it is creative. It is one of the finest ideas for wall decor.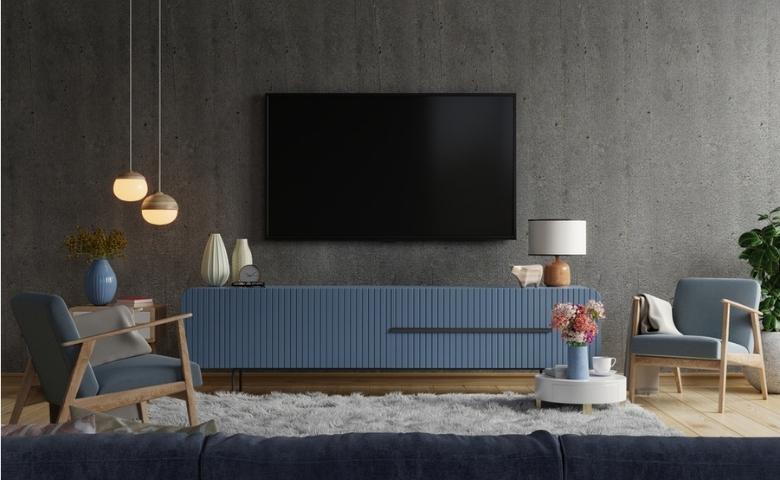 3. Photo Frame Decals
You may prefer having your photo frames of family and friends on a dedicated wall in your living area. But what if having a wall specifically for displaying pictures is not an option because you have a small apartment? Furthermore, photo frame decals look pretty when they are placed immediately behind the TV unit.
Once you start the decoration around the TV wall, start by decluttering the wall space. Do not add too many photos or pictures in one go. You can have a flow chart sticker or a tree wall decal to give the perfect finishing look to your wall decor.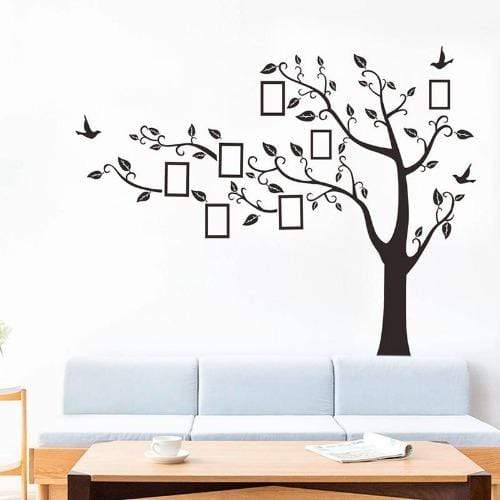 4. Organize with Floating Shelves
Open shelves look promising in any corner of the wall. You can place books or small vases to highlight the wall space. Additionally, if you have an empty space on the wall, you can design it with floating shelves to make the living area more appealing.
Likewise, the TV wall is often overlooked, and the design goes awry if the outline is not incorporated effectively. Hence, when you plan on decorating around the TV wall, look for corners that are unoccupied. You can then have shelves over there to adorn with artistic wall decor products.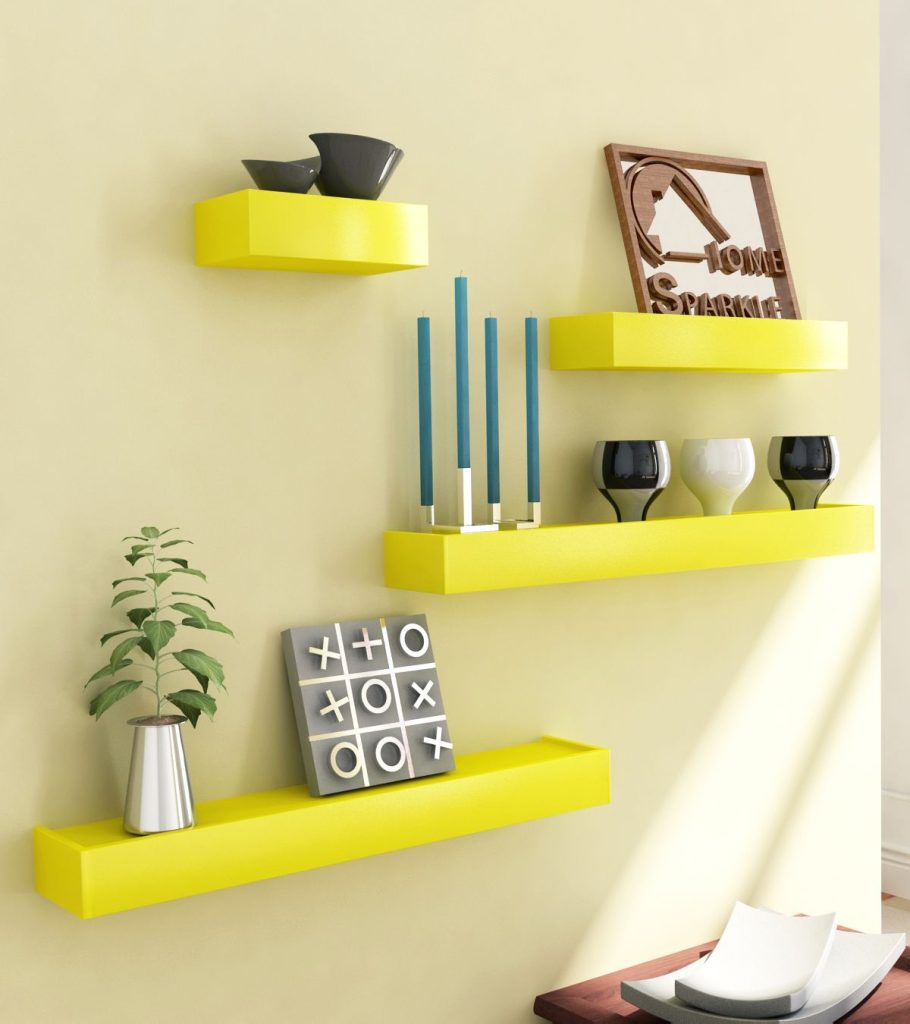 5. Hexagonal LED Wall Lights
You thought backlights were only for the gaming room and kids' room? No, you can have fancy LED wall lights for the TV wall as well. The TV unit surprisingly looks amazing when you have the LED lights placed behind it. There are various patterns of TV wall lights, mostly in geometrical shapes. You can go for a trendy hexagonal shape to make your home look fabulously lit at night while watching your favorite web series.
Also, many of these LED lights come with remotely operated apps or devices so that you can control the lighting in your space as per your mood.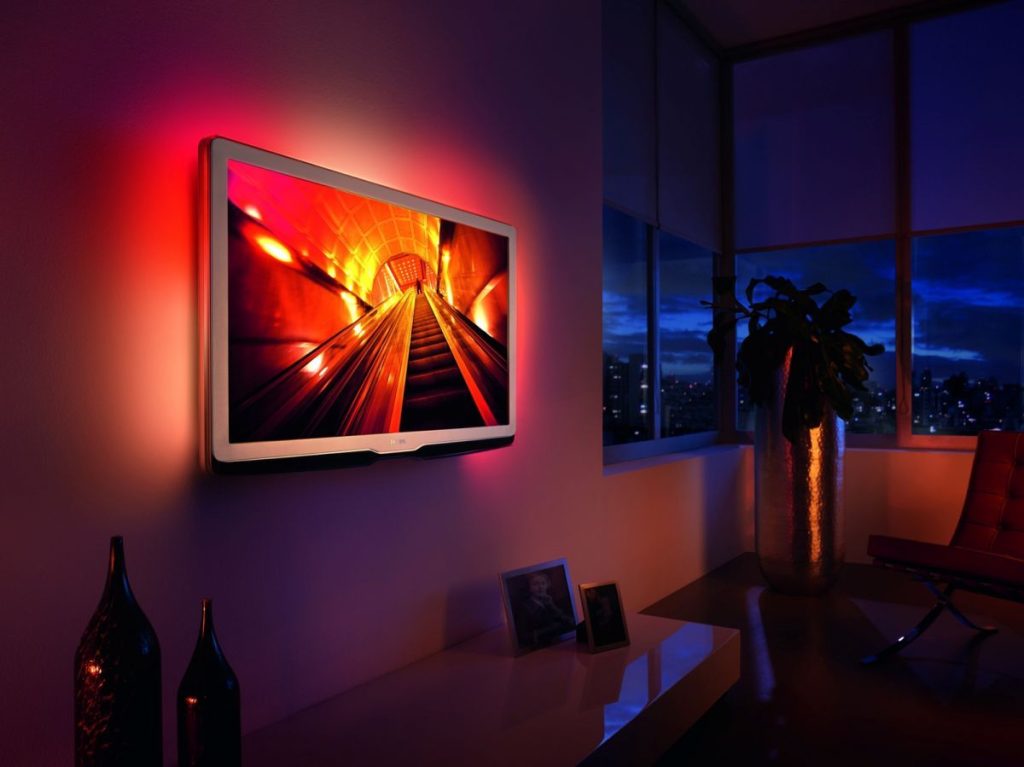 6. DIY Mural Art
Choose the design or artwork that suits your atmosphere after thorough research. If you are not sure what you wish to infuse in your decor, talk to an expert. Some people like being closer to nature, so they prefer having trees, animals, and birds printed on their walls. Also, some like scenic locations designed on their walls to have a peaceful vibe at home. If you start the decoration around the TV wall, make sure that you like what is being done.
Do not copy what others do. If you desire to give a personal touch to the walls, get DIY mural art for the TV wall decor.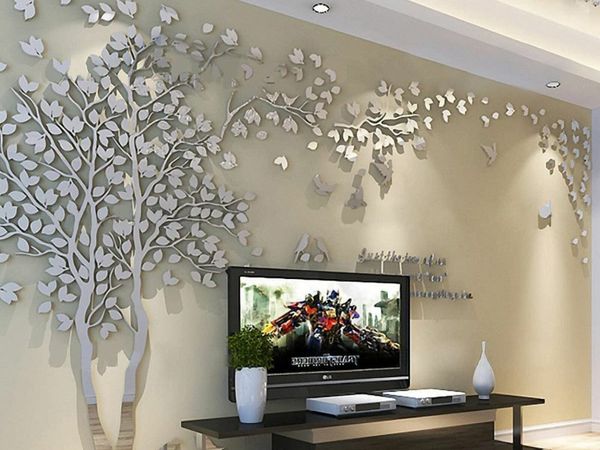 7. Diamond-Studded Wall Clock
One of the finest wall decor accents is a clock. Of course, these days, people have digital watches; who needs an analog watch? Believe the experts; you need one to accentuate your decor's vibe. You will need the diamond-studded wall clock if you have mirrored walls, chandeliers, and glass wall hangings.
Glass and artificial gems reflect light, and they shimmer in the dimly lit room. The TV room will look extremely pleasing when you design it with perfect decor products. The decoration of the TV wall should be the center of attention in your room. For that purpose, it should shine, glow, and emit charm while you watch the TV.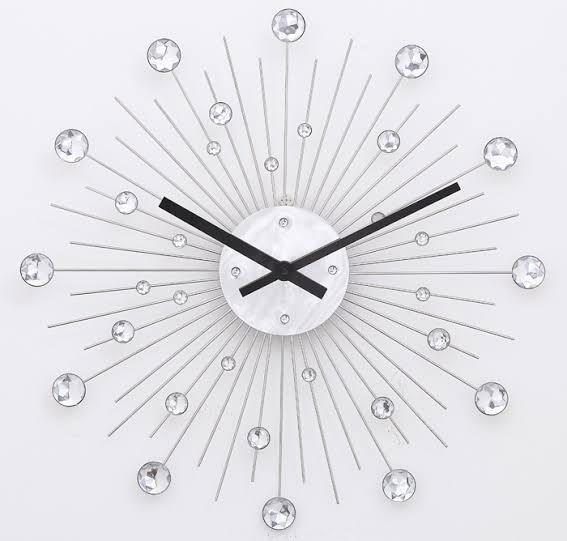 8. Hanging Wooden Vases
Wall decor often begins with wooden structures and artifacts mounted on the wall. Yes, and it is captivating indeed. That is the reason why many interior designers prefer having some part of wood art incorporated into the decor work. The TV wall is mostly bland and lacks room for design. But the innovative designers came up with a rather influencing idea of having vases hung on the TV wall.
Hanging wooden vases will amplify the decoration around the TV wall if you want to keep it simple and reasonable. Most of the wooden artifacts are cheap and beautiful. Hence, refurbishing the TV wall won't give an expensive run.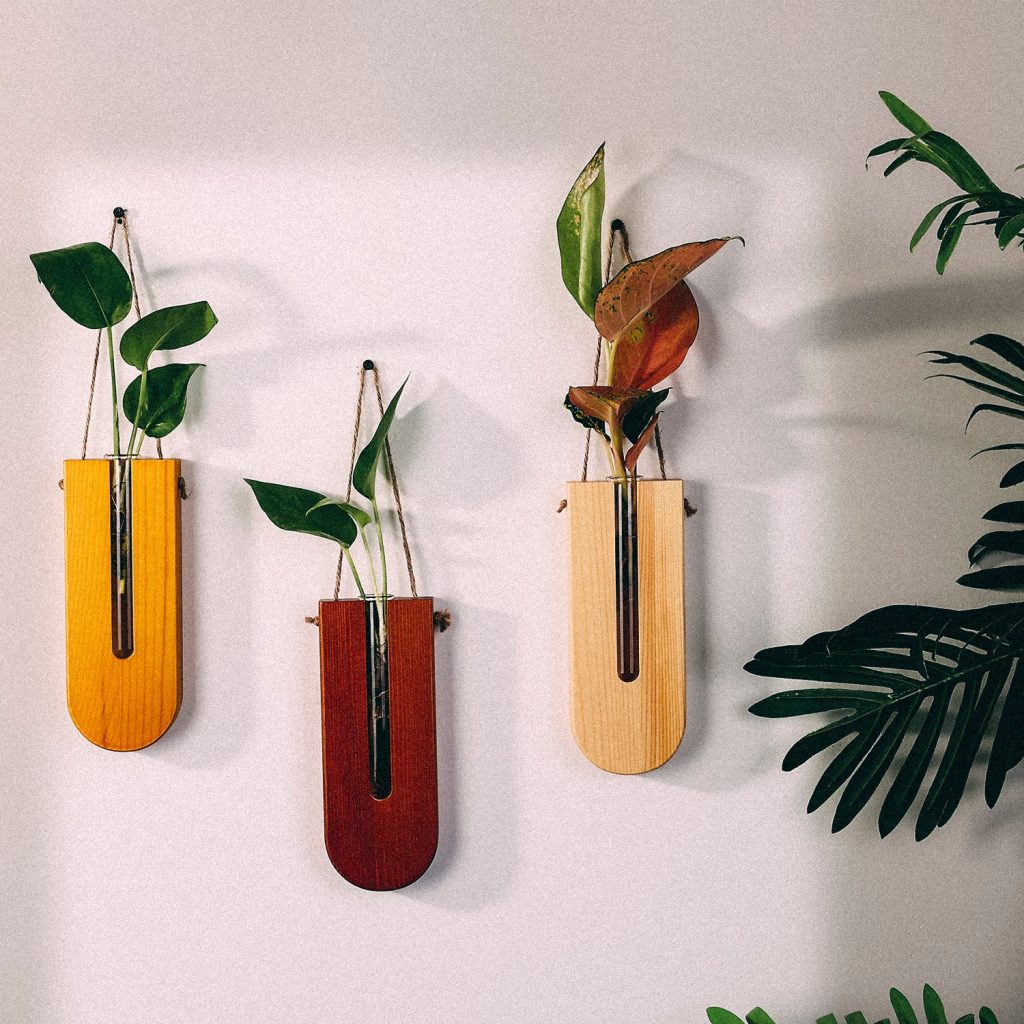 9. Bohemian TV Wall Tassels
Tassels have a unique charm, and when the TV wall is left untouched, a bohemian tassel wall hanging will do the rounds. Multi-colored or rainbow-colored tassels look engaging and make your space look vibrant.
Psychological experts say the more colorful house you live in, the more invigorating it is. Your health improves, and positivity flows. Also, while watching TV, if you glance at those tassels, there will be a rush of happy hormones, then why not go for happiness? Tassels are the ones to lift your spirits and change the look of your TV wall. The decoration around the TV will get fun and joyous.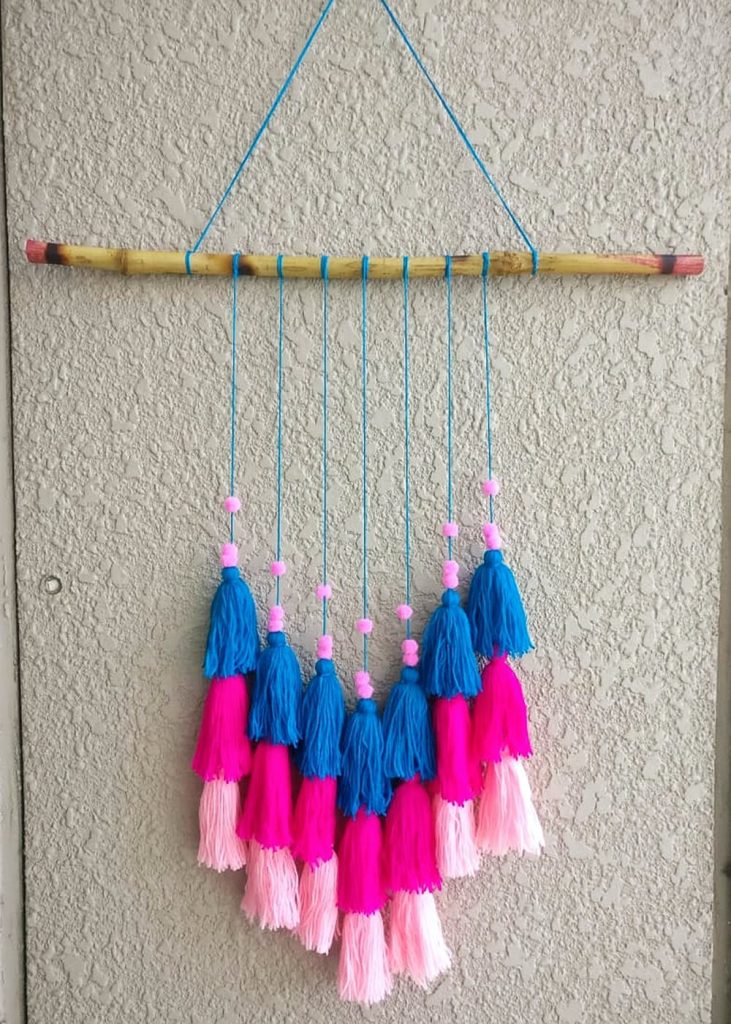 10. Artistic Drawer Wall Shelf
Wall shelves are usually open and have at least two layers. The layers do make the shelves look attractive, but what if you need something that works as a drawer? The idea of a drawer wall shelf is perfect for those who don't have a media cabinet and have their TV mounted on the wall.
Also, the decoration around the TV unit should mainly comprise light decor accents and paintings or pictures. The drawer wall shelf should be placed below the TV unit when you don't have a cabinet. So, the drawer shelves function as small cabinets for you. Pretty and functional shelves will complement the furniture in your room.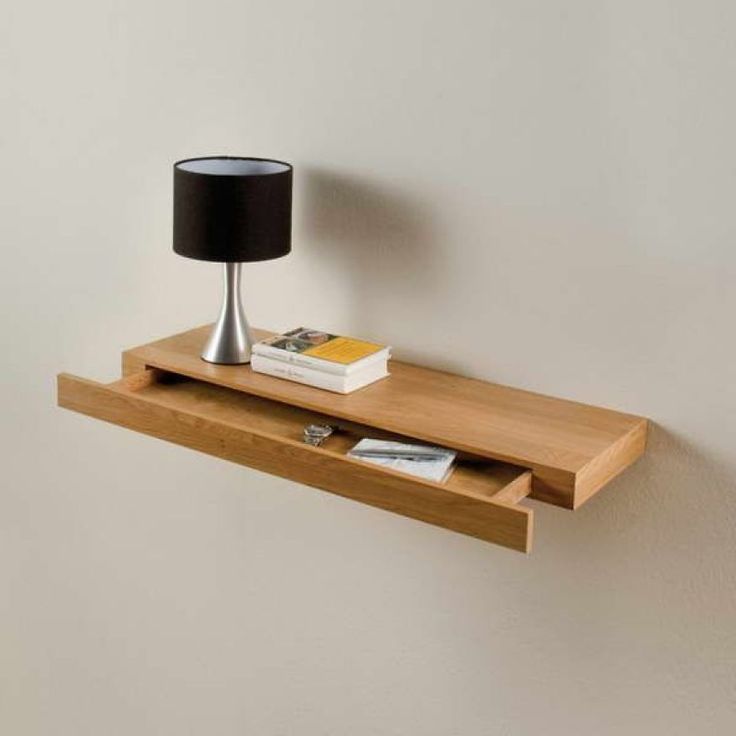 11. Brick 3D Wall Panels
Self-adhesive brick walls are one of the most sought-after decor ideas. They are cost-effective and easy to stick on the walls. Designers prefer having these 3D brick wall panels behind the TV unit to give a chic look to the house. Also, the 3D effect is mind-boggling as it looks real when looking at it from a distance.
These artificial brick walls must be included in your interior design list when you start the decoration around the TV wall. Let your room come alive with the 3D effect.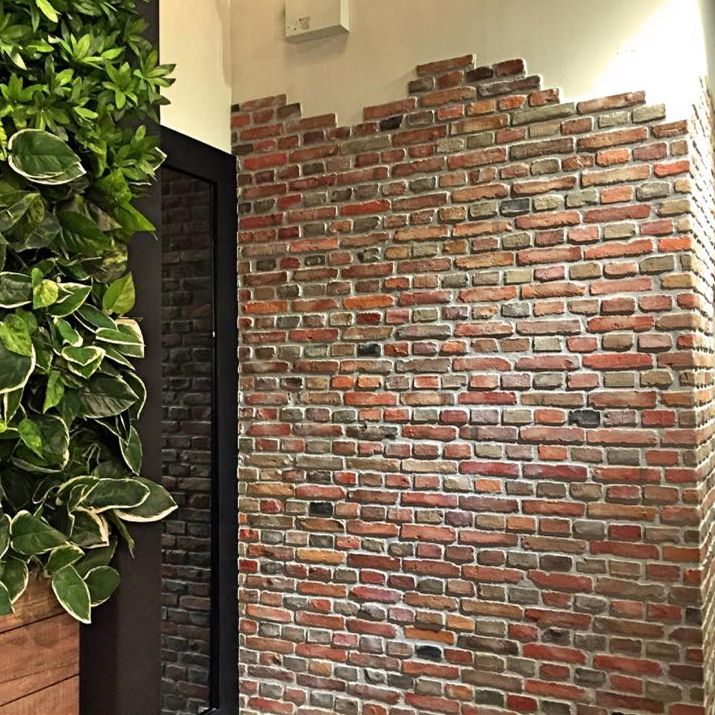 12. Metal Art for Walls
Bedroom walls are flooded with metal artwork. However, the living room walls and kitchen walls are left only for paintings and stickers. Why not try something uncommon and unusual for the TV wall? Metal art is contemporary and alluring for smaller apartments.
TV walls are concise, and even if the dimensions are small, they won't affect much. The metal designs will fit perfectly with the other set of wall decor. Just make sure during the decoration around the TV unit to keep the accents to a minimum. Avoid going overboard, or else the living area will look cluttered and disorganized.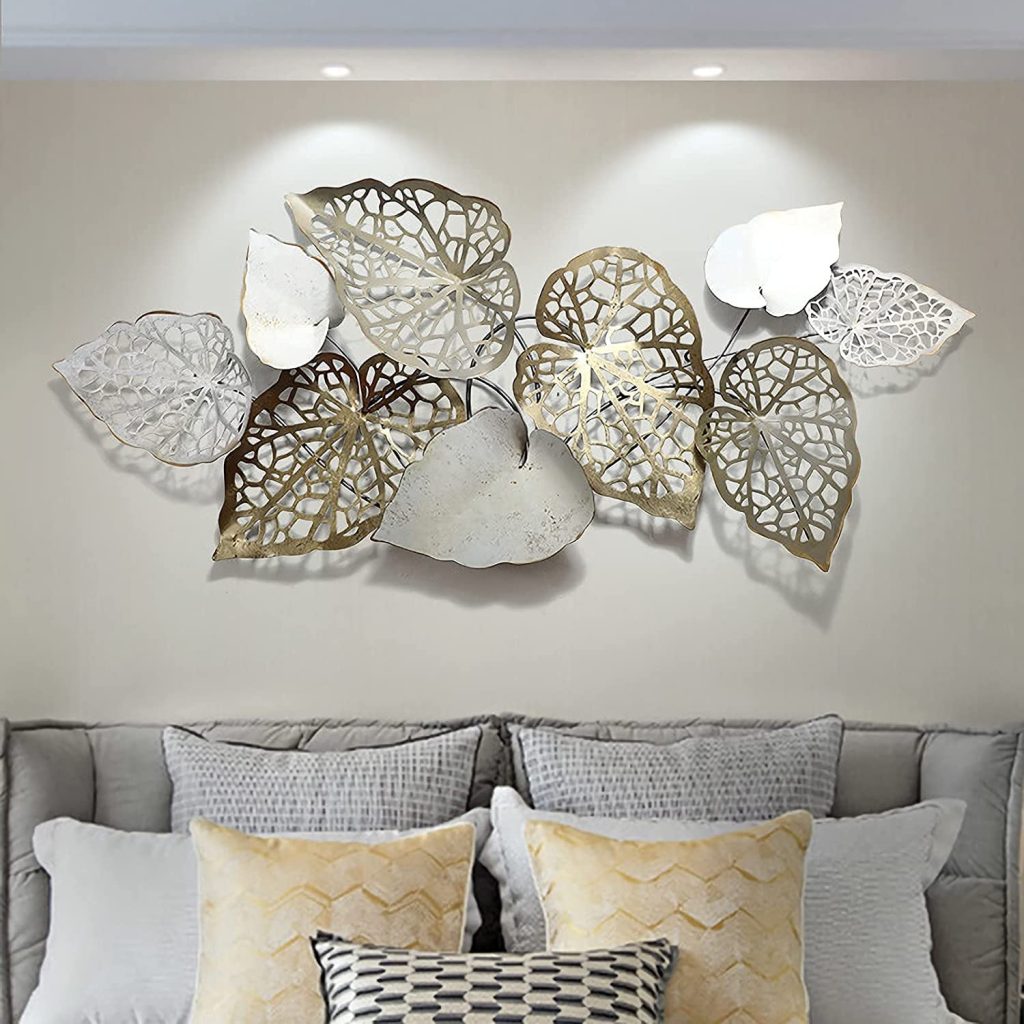 13. Designer Wall Sconce
Usually, wall sconces come with a candle holder or glass jar holder. But you need to keep safety first; hence, avoid having a candle holder sconce. Get the one with a light fixture. If you can place the pair of sconces without inviting a fire hazard, then you can have one with a glass jar.
Vases and jars look warming and blissful on the TV wall. Your idea of decoration around the TV unit will prove fruitful if you have wall sconces in the right color and size. At times these sconces are heavy, so ensure they are nailed to the wall. Dimly lit sconces look very pretty at night, making your TV-watching experience joyful.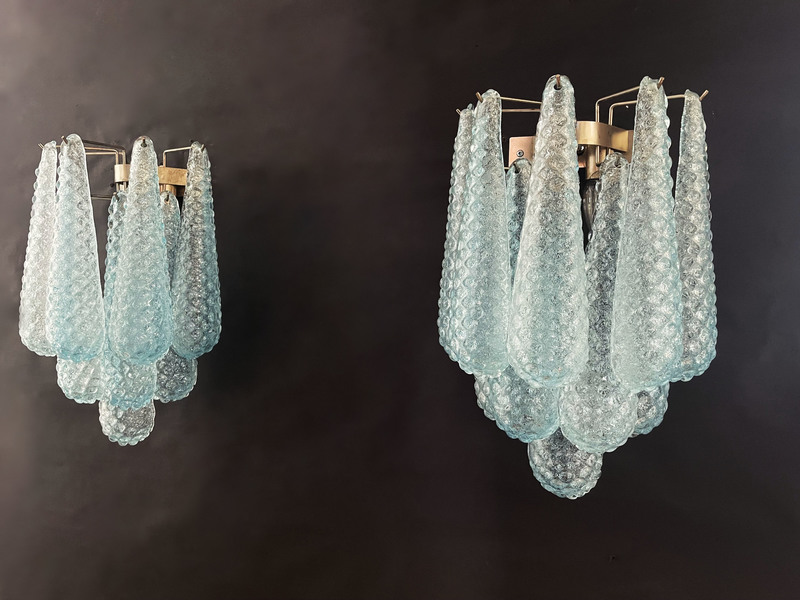 14. Wall Portraits
Paintings and portraits are among the most loved and appreciated wall decor products. But when you place them on the bedroom wall, they elevate the sophistication of the room. At the same time, the TV wall is not large enough to accommodate bigger portraits. So, you may have to go for three parts painting smaller in dimensions to uplift the TV wall decor.
The decoration around the TV should bring focus to the interiors. So, the portrait should speak about your personality and preferences. Let it not be too loud or brassy, just to the point.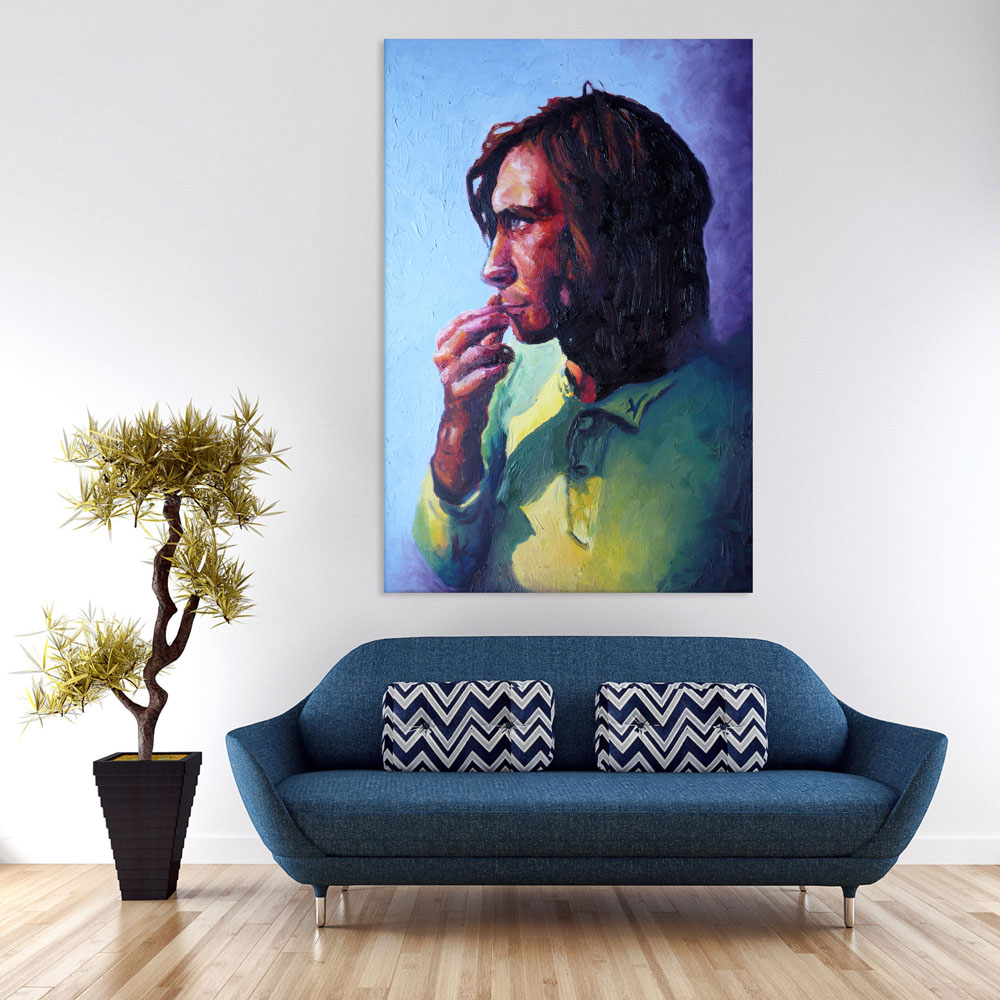 15. Backdrop Flower Panel
The floral look on the TV wall is a creative idea. Not many like floral backgrounds, but they look fantastic and increase the happy vibe of your space. When you can have these faux lower panels in your bedroom, then can't you have them on the TV wall?
TV wall becomes the center of your living room, and it has to look aesthetically pleasing. Flowers infuse oneness with nature, though with being fake. The look and texture of faux flowers are pleasant, and that is what makes them more embracing.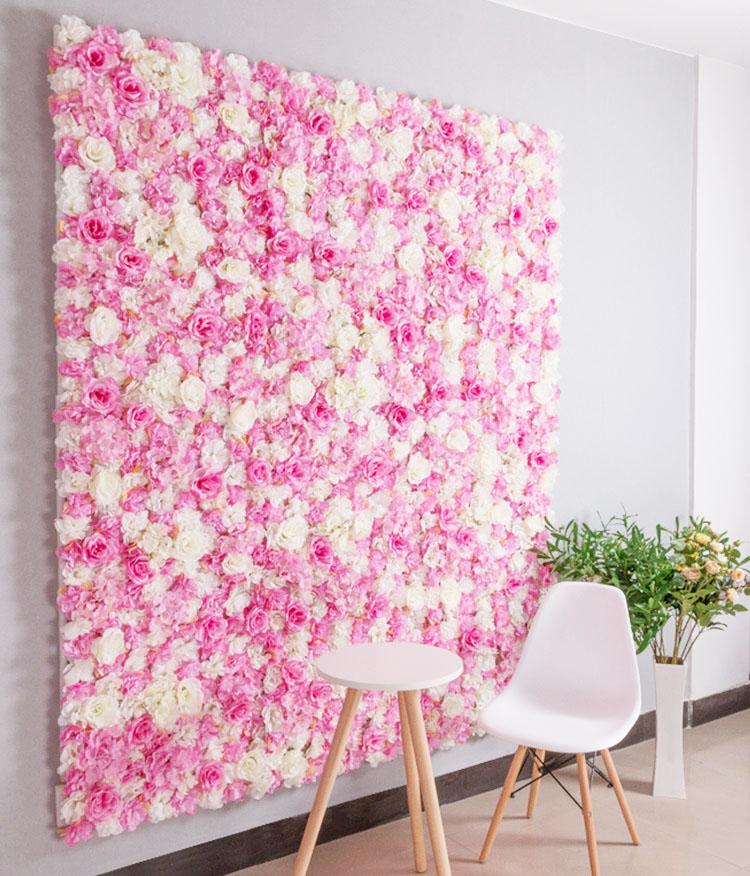 Summing It Up
Wall decoration is an art that emphasizes your culture, outlook toward life, and how you perceive things. People learn about your mental makeup by observing your place and how you organize the things around you. The designs and decor at your place speak volumes about your personality. So, research thoroughly before you invest in decor items.
Visit interior stores, designer showrooms, and decorative cafes to get an idea about how the interiors define them. If you like the vibe of a certain place, then you can pick the ideas from there. No doubt, decals, portraits, lighting, wall hangings, or faux products design your home, but their placement and display will define your creativity.
Let your home look delightful with these tips, and let your heart be attached to your home.