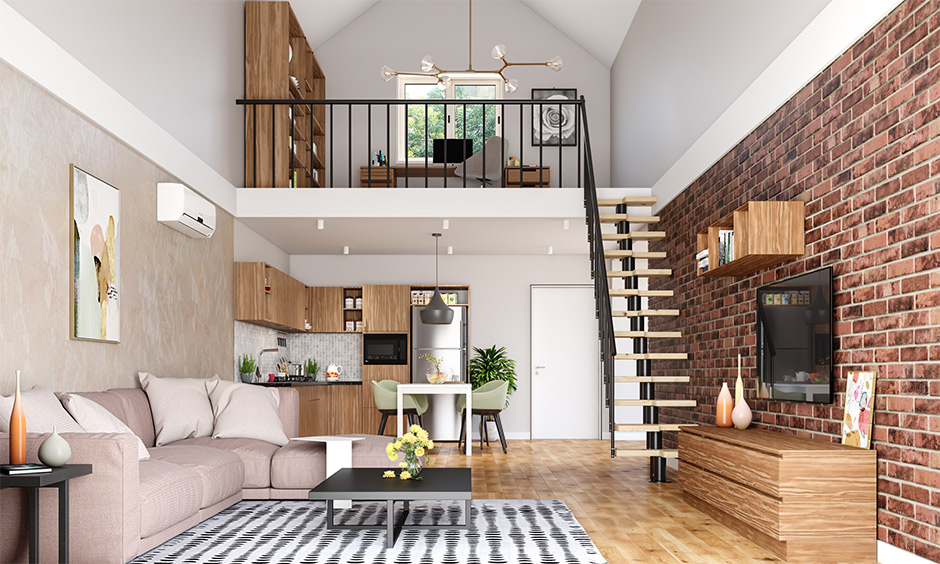 A living room is always the center of attention and has to have a pretty decent focal point. Since it is the heart of the house, we invite guests, have family and friends over, and spend quality time in the living room. But the problem arises when you face an awkward living room layout. The structural differences make it difficult to make your room an attractive place.
The quirky layout plans like slope ceilings, space-blocking beams, and blocked pathways can be challenging to renovate the space. But despite these odd-shaped layouts, you can design your home with some minor changes in the furniture and infusing a creative action plan.
Here are some tips on redefining a space that has an awkward living room layout.
1. Open Plan Drawing Room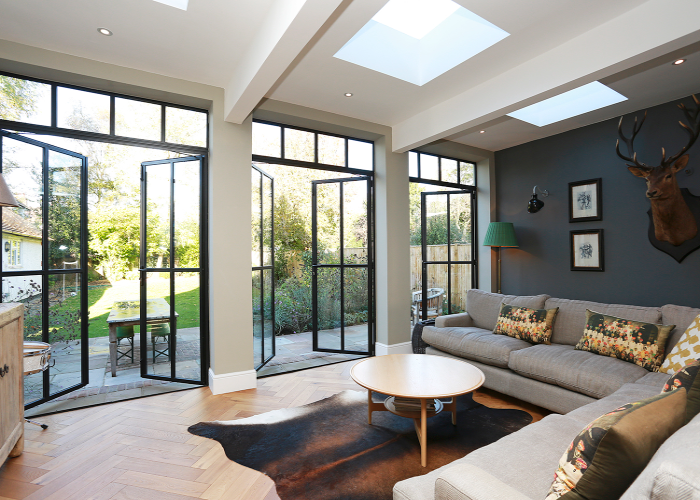 The old house plans in the 60s to 90s preferred a space that had multiple windows and a large living area with an open kitchen and a dining area. Together these rooms, without any demarcation, were merged into one place. Only the furniture could define which area is the living room, kitchen, and dining room. Even today, many apartments have this old fashion trend ruling the real estate market.
Get a lounger and place it in the center of the drawing area. Let the sofa, ottomans, and TV cabinet be the focal point. Divide the kitchen area with a divider or a collapsible wall to designate the area as a kitchenette. And let the area around the kitchen or adjacent to the sofa set be the dining area. Place the dining table and chairs to differentiate between the spaces. The above awkward living room layout ideas will work best in this scenario.
2. Half-Vaulted Ceiling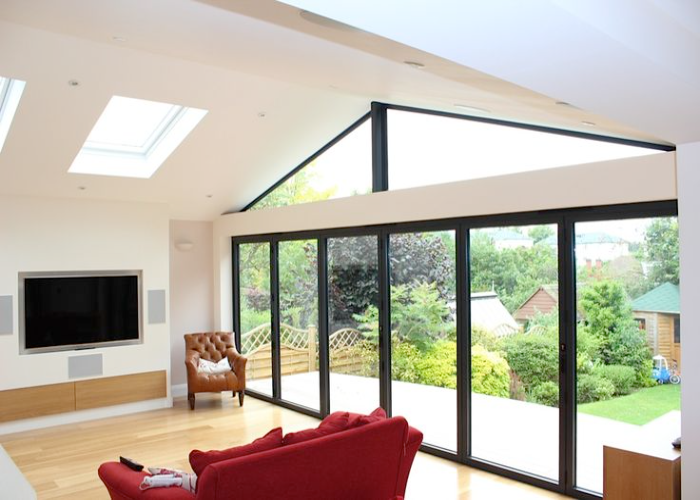 Do you know why some homes have a half-vaulted ceiling? These ceiling joints support and stabilize the hinge joint. In the absence of these ceiling joints, the roof weight will become unbearable, and the framing may collapse. The result of having a half-vaulted ceiling is that your room's height is augmented. So, there is no solution to get rid of the half-vaulted ceiling. You have to embrace the structure of your house. But some awkward living room layout ideas can prove helpful to you.
Look at the structure of your room as a plus point, and add some decor products that will complement the height. Hang a decorative piece on the ceiling like a chandelier. You can also place large portraits or paintings above eye level to enhance the sophistication of your room.
3. Space Under the Stairs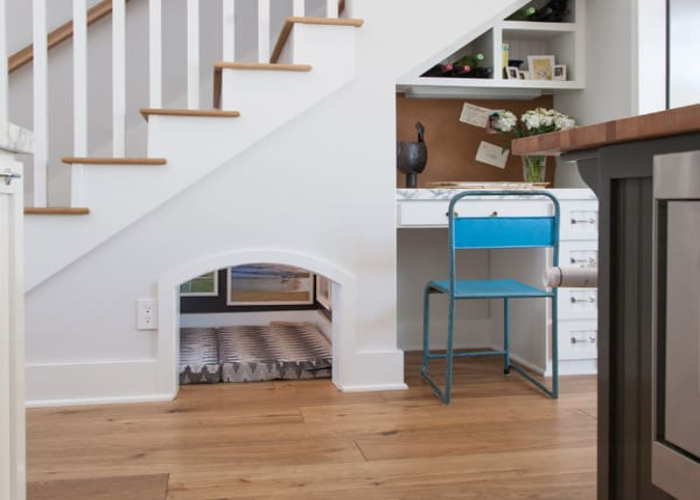 It is a very common layout in countryside houses. Even single-story houses come with stairs, and that occupies a lot of space. The moment you think of such stairs with space underneath, you get the picture of Harry Potter living in the tiny room under the stairs in your mind. It is hideous, isn't it? However, with some unique solutions, you can turn that space into a cozy nook.
The space under the stairs can be turned into a storage area or a study area. A table and chair are the best solutions to such an awkward living room layout. Also, if you wish, you can convert the space into a reading area with a bookshelf and a small mattress. Storage area and only-bookshelf ideas are also convenient and affordable if you are low on a budget.
4. Teeny Tiny Room Layout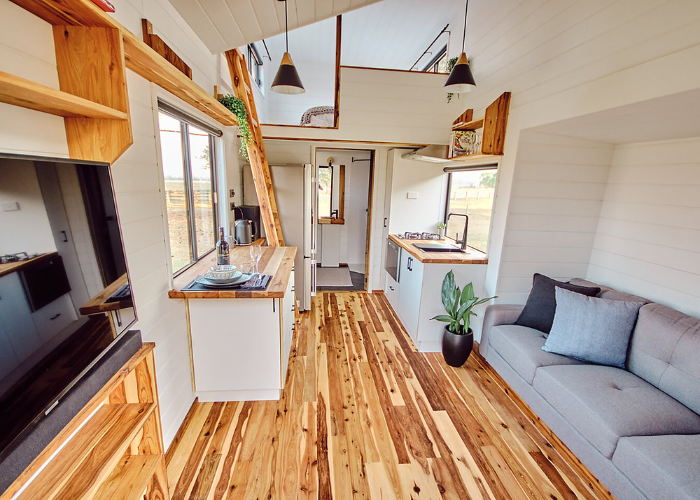 Japan is famous for having tiny residential apartments. Smaller apartments are comfortable only when one person lives in there. Also, the furniture and other decor items could be minimally used only because of the tiny structure and limited space. Not everyone can afford a big house that is available at expensive rates, so it is okay to have a tiny room. You can still decorate it with the following awkward living room layout ideas.
First and foremost, declutter your room. Get rid of additional furniture or decor pieces; keep only what is necessary. Also, instead of filling up the place with tables and chairs, decorate the wall. Tiny rooms will look cluttered if you have ottomans or a large sofa set. Instead, you can get a wall hanging, bohemian art, or paint the wall with subtle colors.
5. L-Shaped Layout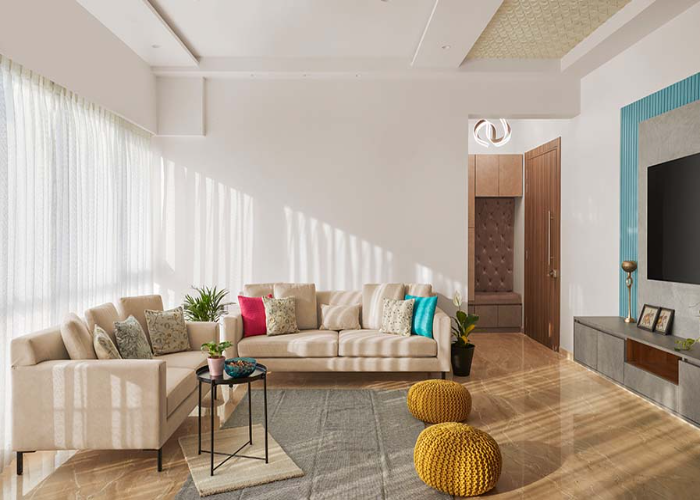 L-shaped living rooms are a bit tricky. You get confused between how to place the furniture and how to decorate the entryway. You can, however, get a large rug for the passage to define the L-shaped structure. It is a common configuration in many houses, and over some time, people have learned to decorate their homes accordingly.
An L-shaped sofa set is a primary solution to such an awkward living room layout. It will help in defining the seating area and the dining area. For dining space, you can hang decorative lighting above the dining table. It will work as an embellishment in the living room.
6. Oblong Living Room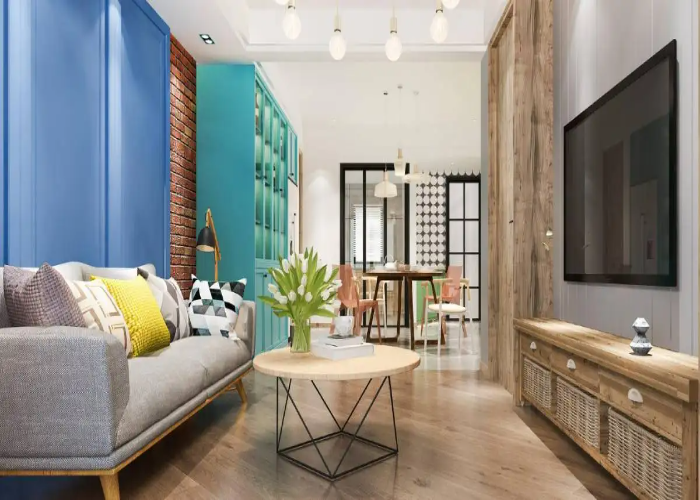 Overstretched living rooms are also called rectangular rooms. Such rooms are mostly narrow and have limited distance between the parallel walls. Condos and high-rise apartments prefer such awkward living room layout ideas. But if the apartment is already small and it is oblong in structure, then designing the room becomes tough.
Prefer having all the furniture pieces in the center of the living room. Additionally, get round-shaped tables, chairs, and cabinets. You may wonder why; that's because contrasting shapes complement each other. The oblong room filled with round furniture will create a focal point. The center of the room will be emphasized even more, and the layout of the room will go unnoticed.
7. Oval-Shaped Layout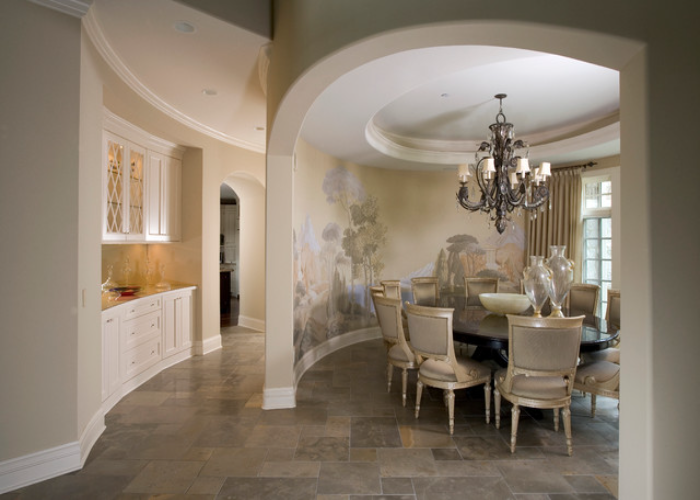 It will remind you of the medieval era when the houses and castles had an oval-shaped layout. Watching Game of Thrones will also give you the gist of oval-shaped rooms. These types of layouts are large in size and lack columns, and hence that makes them perfect old-fashioned homes. Decorating such an awkward living room layout is a task.
Remodel the room with scenic architecture on the ceiling. Paint the walls with colorful designs and change the windows to French panels with colored glass. You will be delighted to have such a refurbished home with such an odd layout. Conventional wall hangings and retro lighting will give a nice rustic look to your living area.
8. Blocked Passage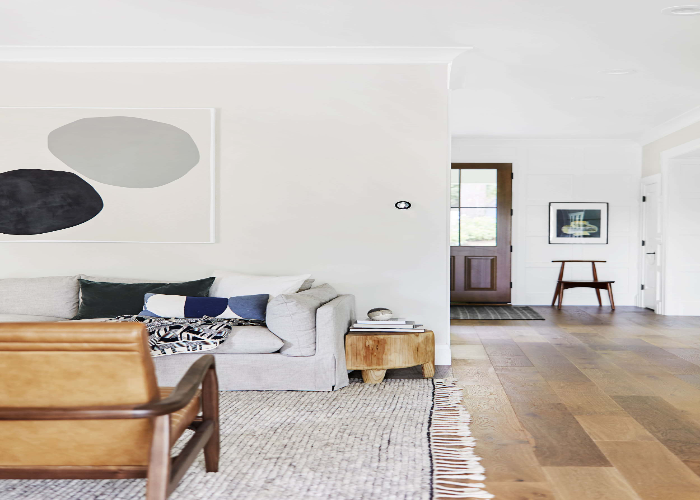 Imagine you enter a house, and all you see is some hurdle on the way. Be it a column or a wall, a blocked view is disappointing. Smaller apartments and houses with supported ceilings often have such blocked passages. The movement is restricted, and so does the decoration spirit. You cannot place large pieces of any decor item to make your entrance look inviting.
You can certainly cut down the discomfiture from the awkward living room layout ideas with these solutions. Place smaller yet visibly appealing decor products like wall shelves, sconces, tapestries, or miniature sculptures. You can also place a flower vase of a smaller size to show the greenery disposition.
9. Lofty Room Layout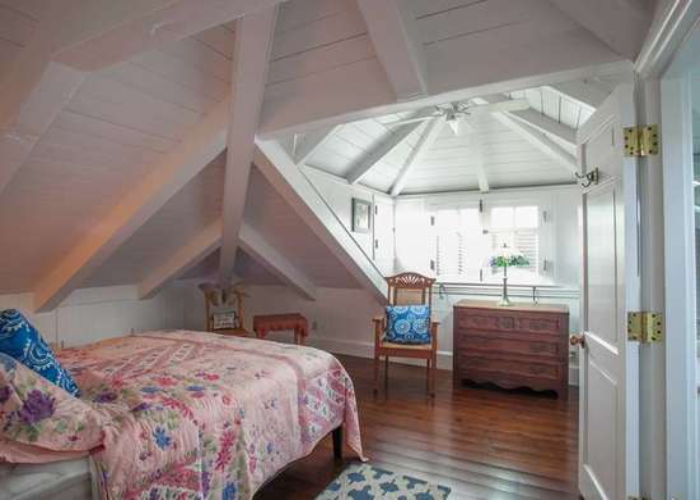 These are basically attic-styled rooms. The rooms look clumsy and are difficult to design with your choice of furniture. The sloping walls and windows overhead look nice when they are in the hotel rooms. But homes with these uncomfortable distractions are hard to deal with.
Place the sofa against the wall where you have an overhead window. Also, the support structures and sloping walls can be redone with colorful artifacts and wall decor. Photo frames, hanging vases, and overhead dangling lamps will boost the retro look of the lofty living room.
10. House with Stairs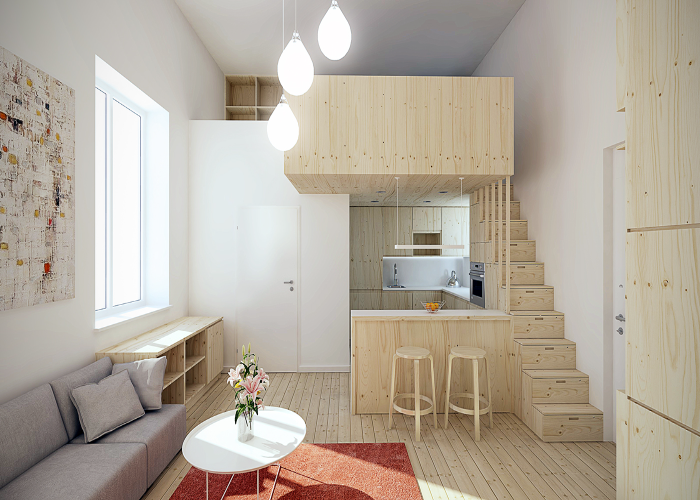 Having stairs in living is conceptually appealing, but when you have it in real, the fascination goes amiss. Yet, you can have the stairs and make them an integral part of your decor by adding some charm with decor products and making some structural changes. Don't forget the staggered floor levels have an unusual look, and they are mainly found in the open-plan layout. Take it as a positive aspect of having an open plan structure.
Firstly, stairs can become the focal point of your house. They help make the geometric flaws get overlooked. Here's an awkward living room layout idea- an oversized chandelier and effective LED lighting around stairs will give a vibrant look to your home. Secondly, the Wall decor on the staircase sides and wall will conceal the inhibitions you had about the stairs.
11. Noticeable Columns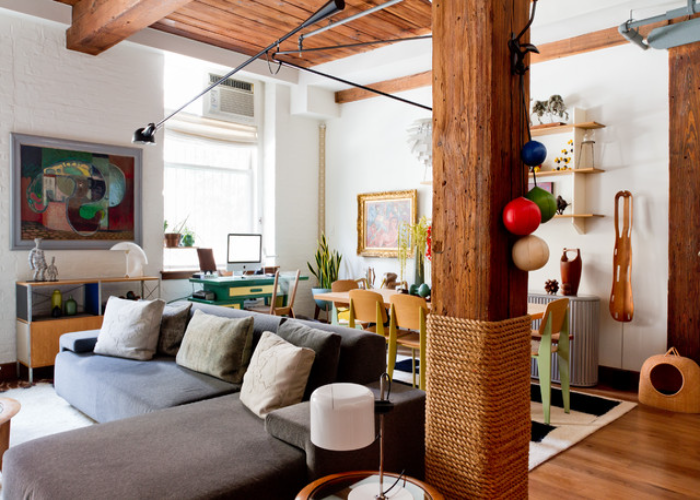 Pillars that are in the center of the room can look disappointing. Even if you wish to design your space, you are restricted to fewer options. Placement of furniture goes, or a toss, and you are left with limited to no options. However, you can ignore the limited options and look at the bright side. You have columns, and you can decorate them.
Have you seen a pilaster projecting from a wall? Monuments and historical buildings have these protruding wall designs. Here's your solution. You can do the same with the columns at your place. Let the awkward living room ideas do the talking. Get wallpaper and decorate the column. Put some hanging decor items like wooden vases and chimes on them.
12. Narrow Living Room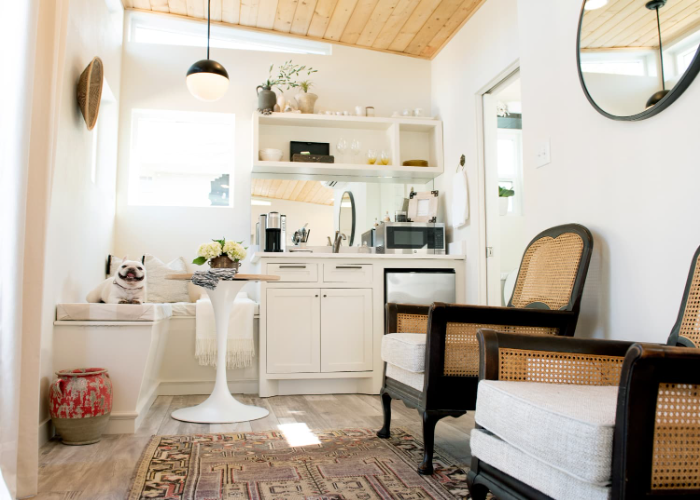 It is somewhat similar to the rectangular living areas. Narrower rooms come with movement restrictions, and hence renovating the space becomes a task. You may not like the idea of having a narrow living room, but financial constraints will compel you to get one. Also, there are limited options with such awkward living room layout ideas.
Without getting disappointed, here's what you can do- keep the room clutter-free. Say no to heavy sofas and yes to loveseats. Place small stools and foldable chairs. Also, The TV unit must to mounted on the all. Avoid getting cabinets and desks.
13. Requiring Unwanted Divider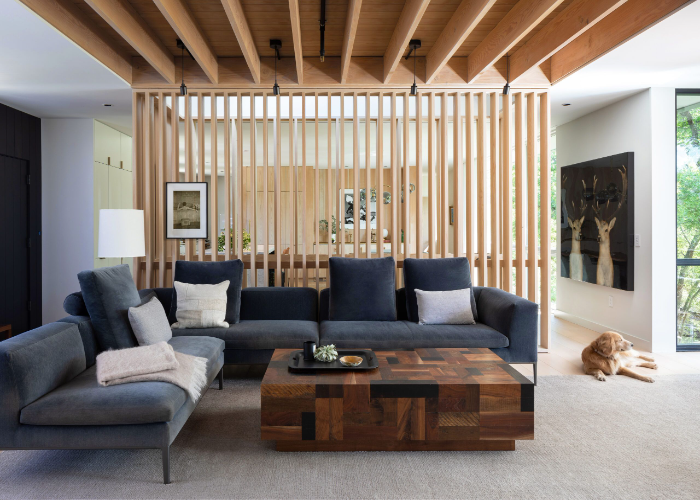 You have a small open space, and you are compelled to divide the sections of the room; what would you do? Get a divider, right? Nobody likes a divider for smaller apartments. Demarcation of individual rooms becomes compulsory in tiny apartments hence the use of dividers.
Use a collapsible divider. Use it when you have some guests around, and slide it back when you want an open space. It will work as a divider, but only when you want. Some subtle lighting will also help in illuminating the different sections of the room.
14. Basement Layout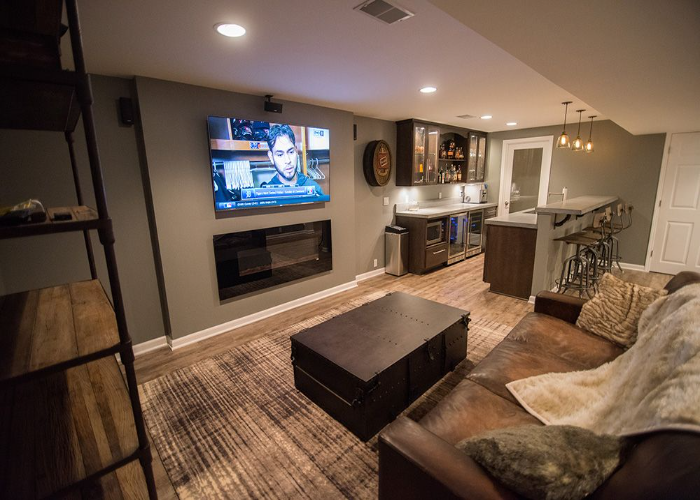 Ideally, there is no issue with this type of layout. It has a regular structure like mid-size apartments. But if it is a split-level type and has stairs, then the awkward living room layout idea may not work. You may require to keep the decor style compact.
Place the sofa set aligned to one corner. Do not clutter the center of the room. Avoid ottomans and center tables. But yes, you can have a large carpet or a rug to give the illusion of a bigger space.
15. No Foyer Living Room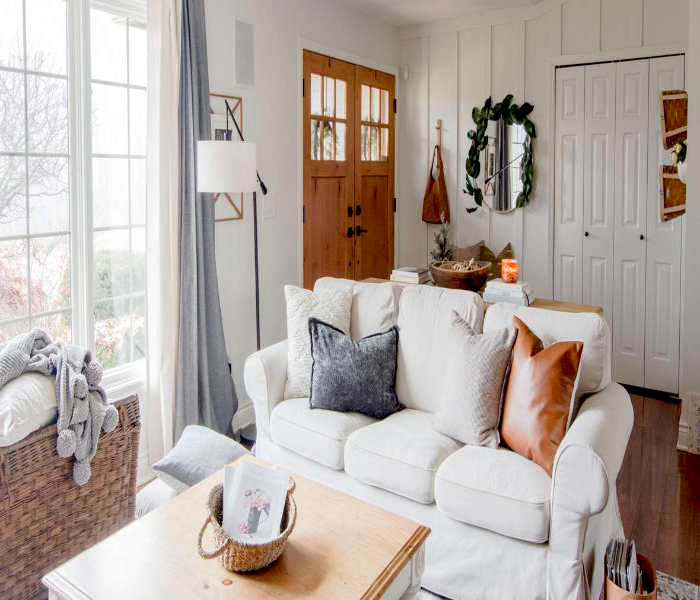 No entryway means no place to keep a stand to hold your coats and keys. Of course, it is a bit odd layout, but you can still make it look attractive and fine-tuned to your taste. If you have a wall directly facing the door, then it may be difficult to design the space. Even sofa sets and coffee tables won't fit in one place if the area is too small as well.
If it is a wall facing the door, place a large painting, or you can paint the wall with some artistic designs. If not a wall, then place the sofa facing opposite the door without the centerpiece. Also, you can build a side cabinet with a coat holder. But do not add anything additional to the room. It better be minimal and optimal when designing this type of layout.
Summing It Up
The above post reflects on the good and bad sides of certain layouts, but you can use the tips to refurbish your space with minimal decor. Always remember minimalism is the key to a lovely decorated house. You may come across different styles and decor ideas through research, but you should choose the one that fits your ideas and budget.
Get artifacts that conceal the odd structures of your home. Do not try to rebuild a structure that may ruin your foundation. If any of the layouts are beyond change, let them be. Deliberate on how you can use those odd layouts in your favor.
Or you can get the designs that will help in taking the attention off the awkward layouts.