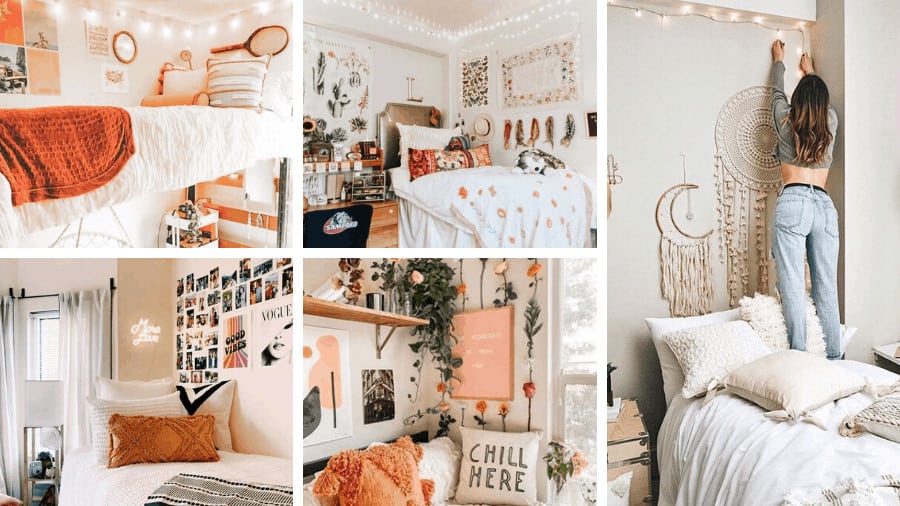 Are you a free-spirited person who loves to do things in their way? If yes, Then Bohemian Aesthetics is your kind of aesthetics for your house or your room! Boho style, as its name suggests, is the free and unbound style as it is individualistic and creative based on the person-to-person choices of the aesthetics they want for them. This idea is purely based on the wanderers who used to arrange and set their house and room settings based on the regional beauty and living type!
So, if you are a boho aesthetics fan and are looking forward to opting for bohemian aesthetics, then this blog is for you. In this blog, we have listed the best and most unique ideas for you so that you can find the one for you!
Here are the top 15 boho room ideas that are surely going to make you fall in love with them.
1. The Work of Nature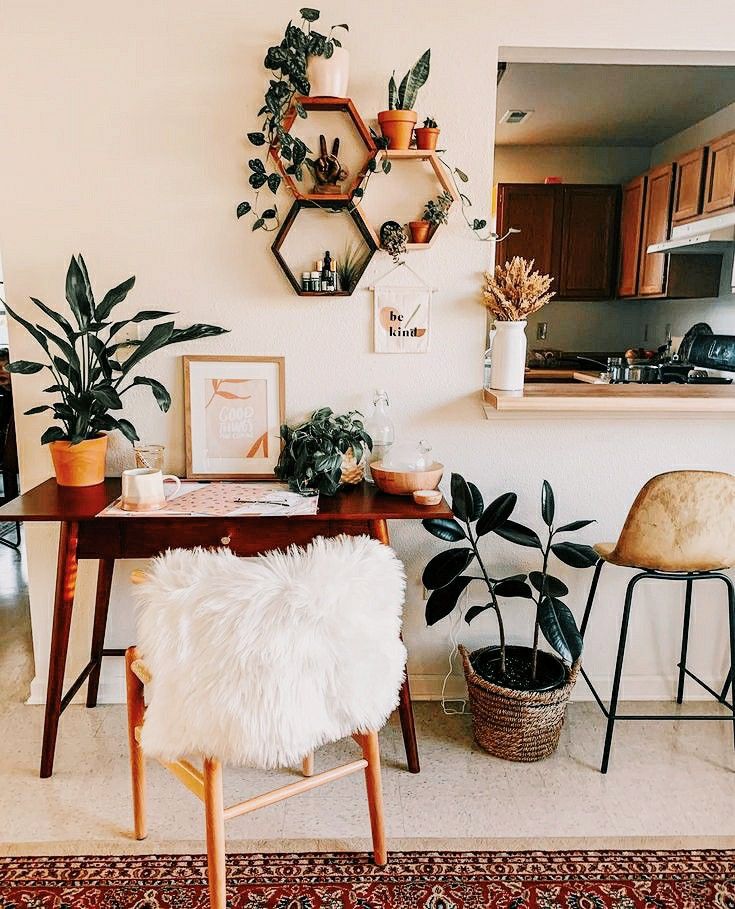 The best decoration you can ever have for your boho room idea is the addition of those details by nature itself. The beautiful flower pots with flowers of the same theme as the room, and you can add these flower pots not just in your living room but in your bedroom, dining hall, or any other room if you wish to!
You can choose the flower pots white or flower pots with some carvings or designs in them that are surely going to enhance the beauty of your room.
2. Mix-Matching the Pallets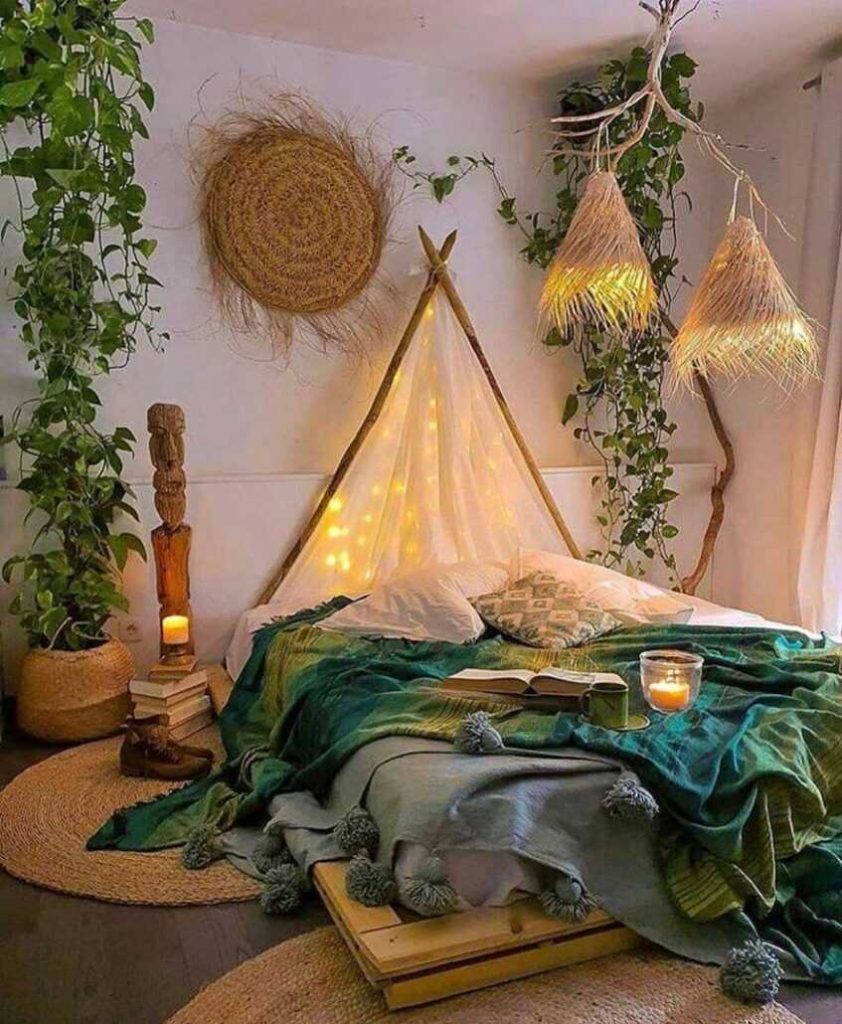 Going for just one single color to style your room? Well, here is our fun-filled boho room decor idea that is surely going to add a lot of colors not just in your room but on your boring days as well! You can go for different color pallets while choosing the color of the furniture or of the paint on the walls because that is going to make a huge difference in your boho room decor.
With the white-painted walls, you can choose as simple as beige-colored or as vibrant as the orange-colored covers for your furniture and some pastel flowers to decorate the room.
3. Shine and Glitter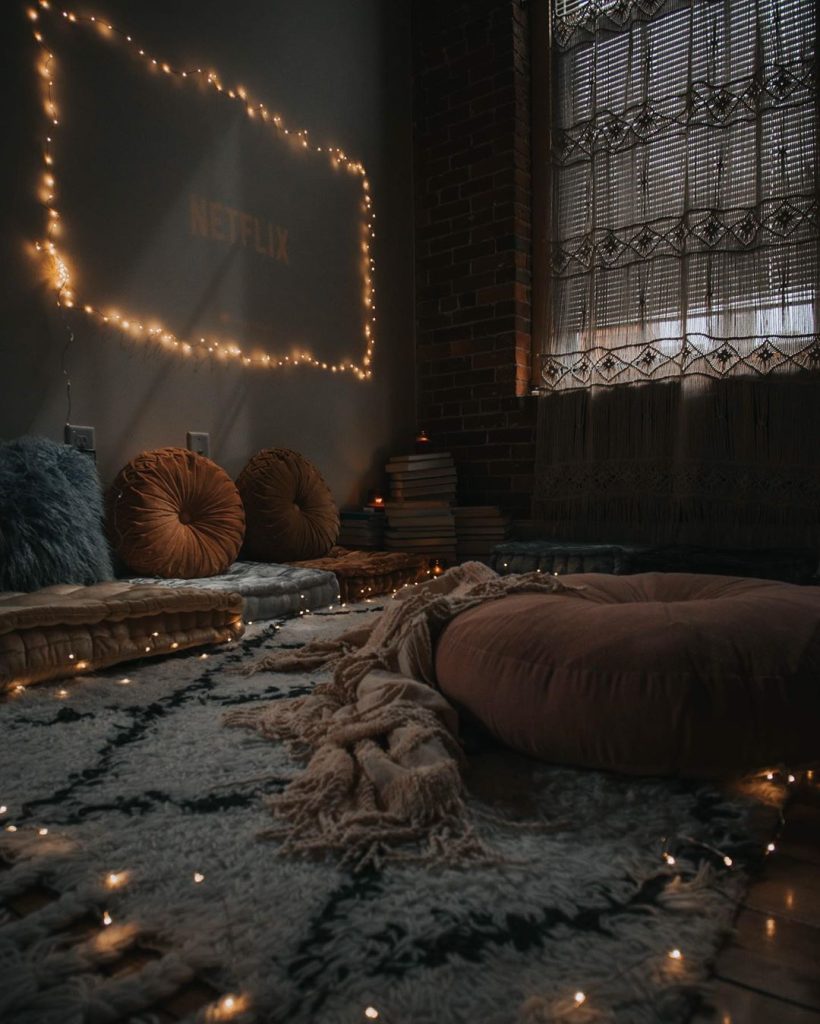 Who said boho home decor stands for only minimal decor ideas? Well, no one! Since bohemian style is based on one's individuality and the culture or region they are living in! So do what you wish to do. You can opt for the lustrous pallet for your walls to be painted in and can set your room with subtle recombinant furniture.
And some other detailing accessories like pots or beds on the table or anything that makes you feel more like you! You can even add lights in your room to add that beautiful touch.
No products found.
4. The Autumn Pallet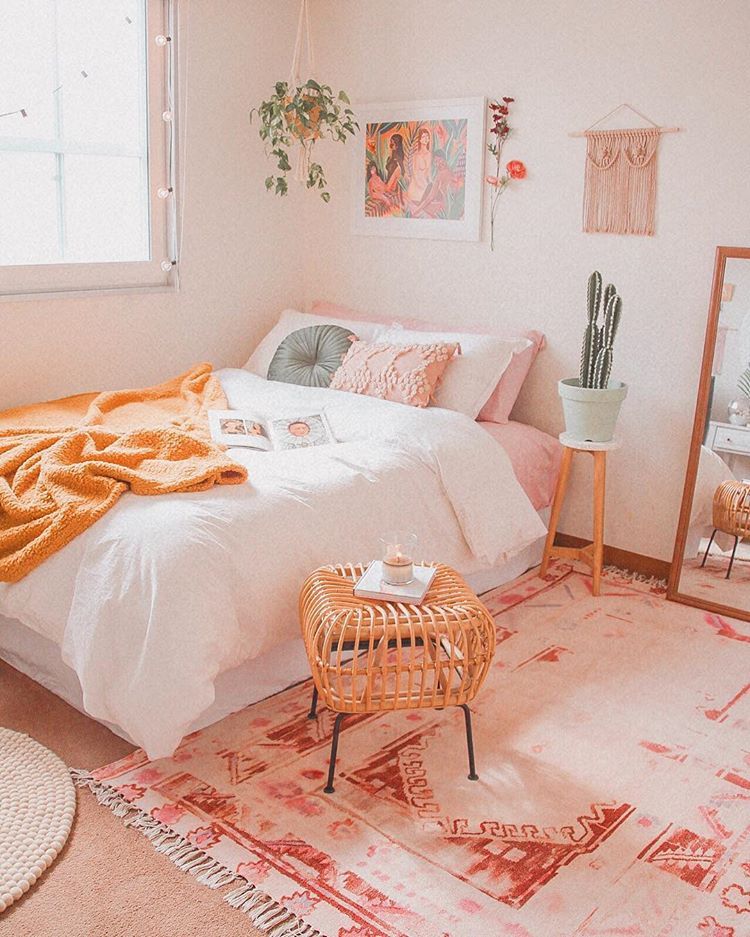 Welcome the pinks and oranges to your room with love! Let the magic of pink begins most beautifully. You can try this awesome autumn combination of pink and orange that makes you feel alive and kicky all over again!
You can go for the pink furniture selection or the orange cushion selection or vice versa, according to what you love! With that, you can even add autumn flowers to your room to give the ultimate boho room decor vibes.
5. Colors and Patterns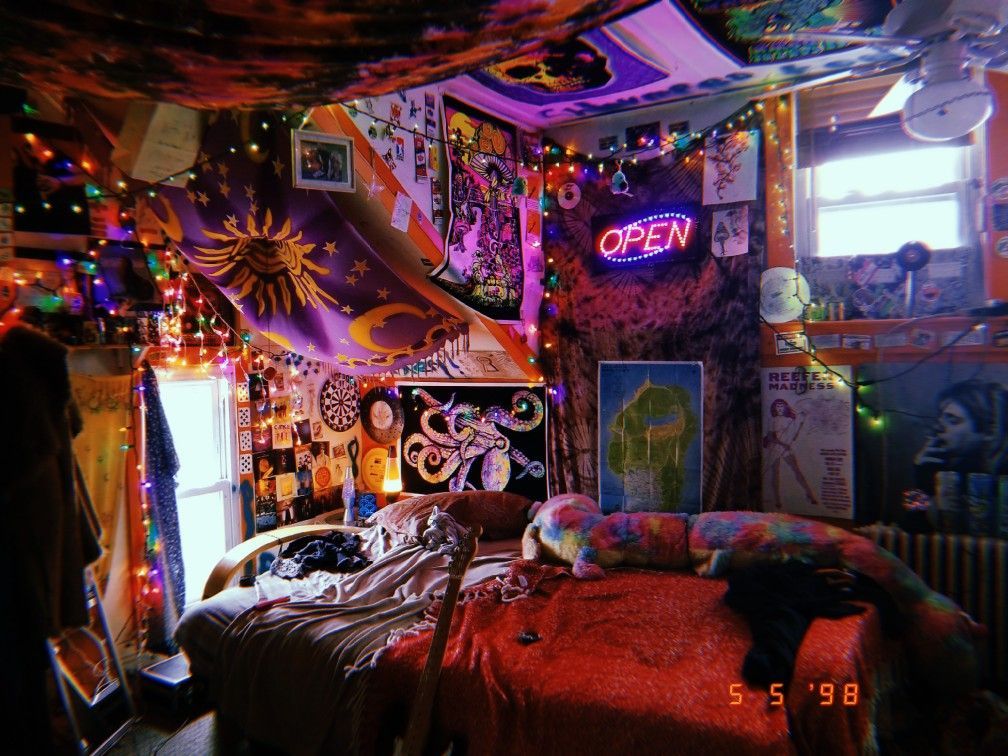 Talking about the colors and patterns, we all know how big their impact on home decor is! Just by adding the right color combinations and some amazing or subtle patterns, you can change the whole look. For instance, you can choose the wall paint and furniture to be white or beige or any light color, but with that, you go for the colored patterned cushions and rugs and the wall art!
Well, these patterns and color coordination are surely going to make your boho home decor even more attractive.
6. The Play of Rugs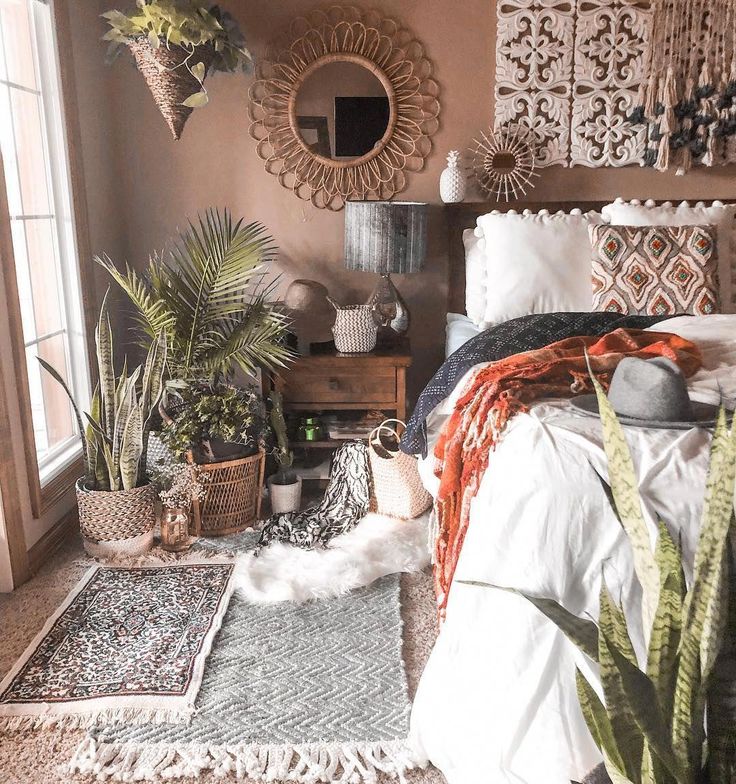 Well, rugs are something that gives the real comfortable feeling of a peaceful and soothing home! So, if you are looking for boho home decor whose priority is to give comfort and peace, then it starts right there from our feet! When our feet touch those soft or rough rugs, half of our mood and mind become calm and happy. Do you know the reason for this? The energy transferred from the earth to us starts to happen from our feet and so it is highly recommended to keep the floors always clean to move bare feet at your place, and keeping rugs can help your mood lift!
7. The Duos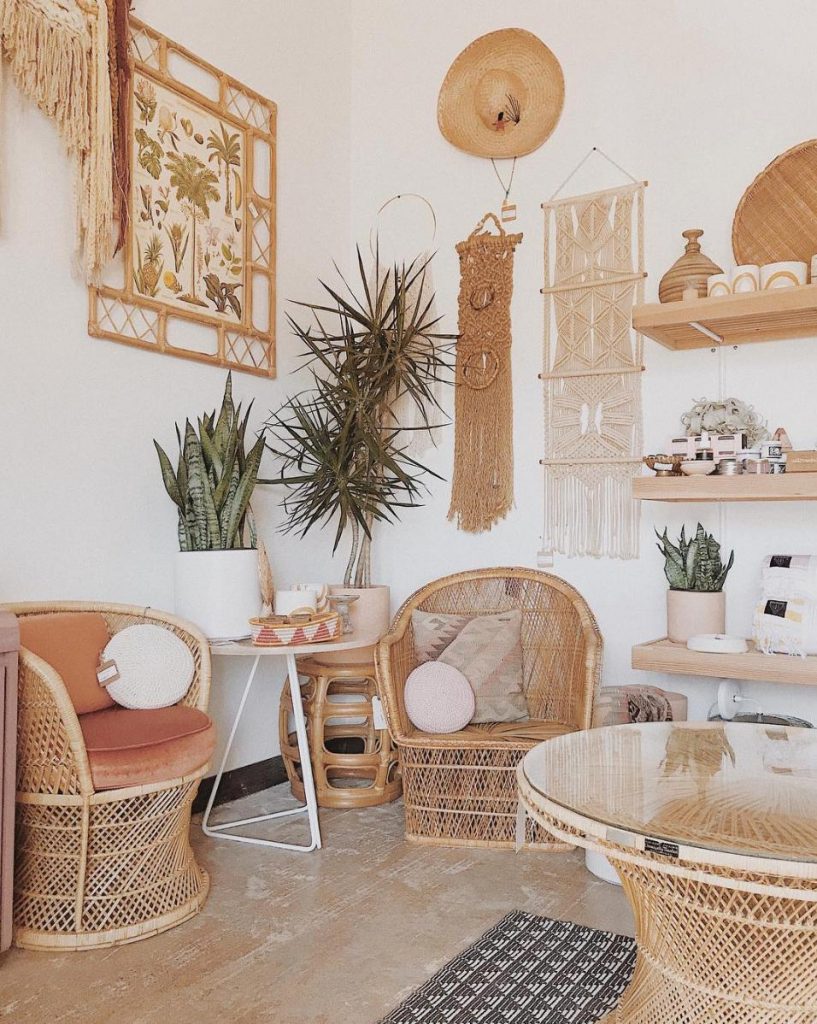 The magic of duos is no doubt the best of all times! The pair of the same designs or patterns in the furniture or covers or curtains or anything you feel like can work though it can make your boho room decor look like a win-win! Just by arranging two rugs, one on top of the other, that have coordinating patterns or colors. You can go for the pair of firm poufs rather than a coffee table, and that is going to give your room a perfect boho room decor vibe!
8. Paintings and Arts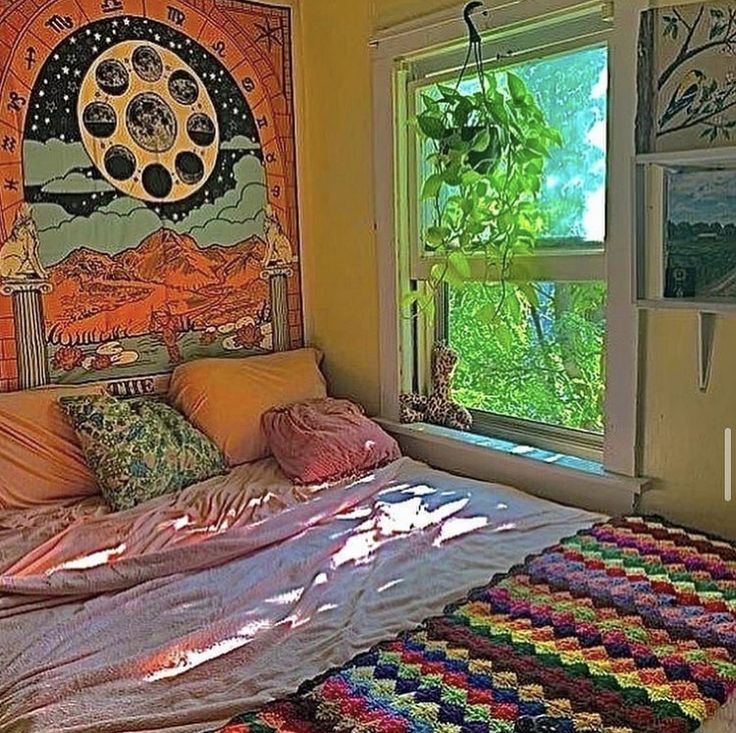 Well, we all know how lovely paintings and art pieces are! Just by adding one painting, you can change the whole look of your living room, dining room, or bedroom. You can go for colorful paintings, beautiful art pieces like colorful flower pots, or any antique piece of artwork with some story related to it to be shared as an anecdote with your friends and families.
Selection for your loved paintings and art pieces is all yours! So get ready to create your boho room decor.
9. The Cultural Emphasis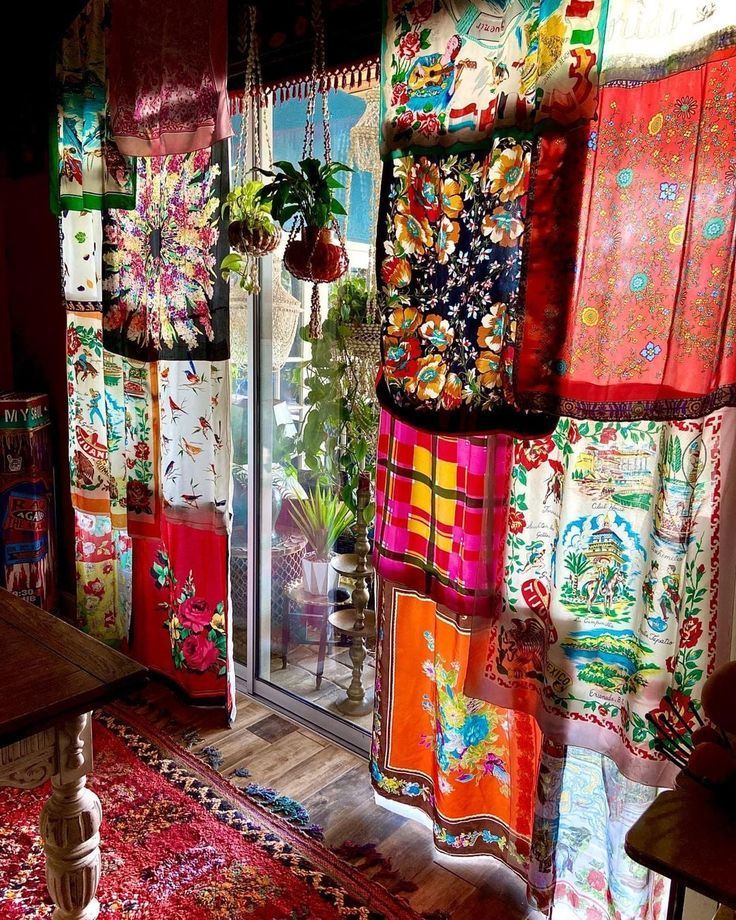 Bohemian decor is totally based on the different decors according to the different cultures of the different regions since it was started by the people who used to wander from one region to another. And used to set up their new homes according to the respective culture of that region.
So if you are planning to have a boho room decor, then your first focus should be the definitive cultural item that you can keep as the decorative in your room as the ultimate bohemian aesthetic detailing.
10. The Less, The More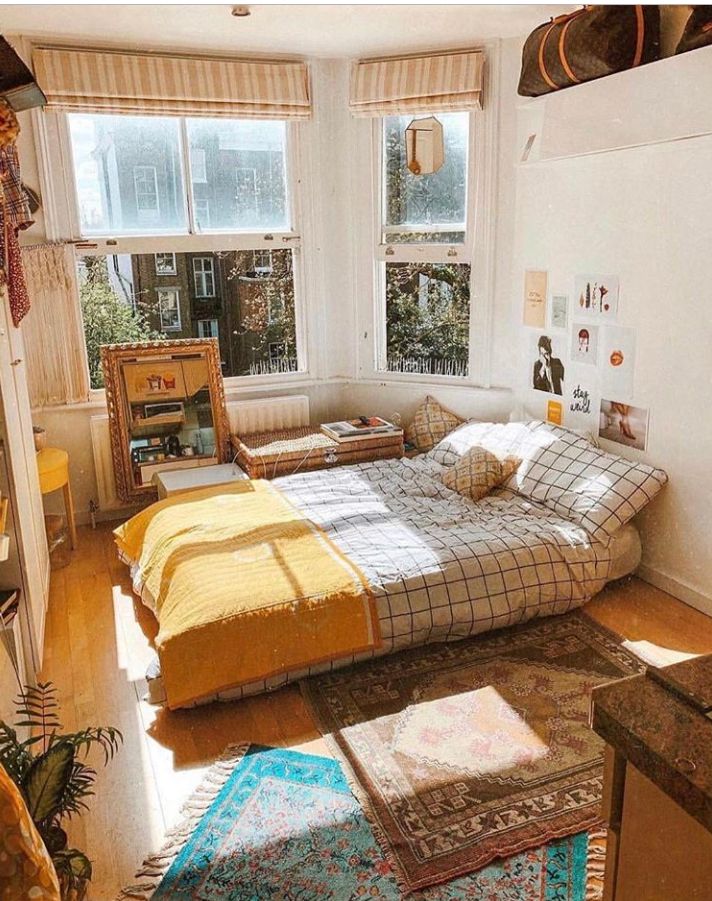 It is well said that the less you add, the more you focus on its placing and arrangement, and the more confronting and beautiful your place looks! So for having the boho room decor, you must focus on adding the details but not adding too much of it, and if you are working with fun colors, then don't forget to keep something subtle and simple with it as well to balance out the decor.
To create a calm and comfortable environment, you must focus on quality and not quantity because it is all about how you put things together rather than how much you put it!
11. The Wind of Greens and Blues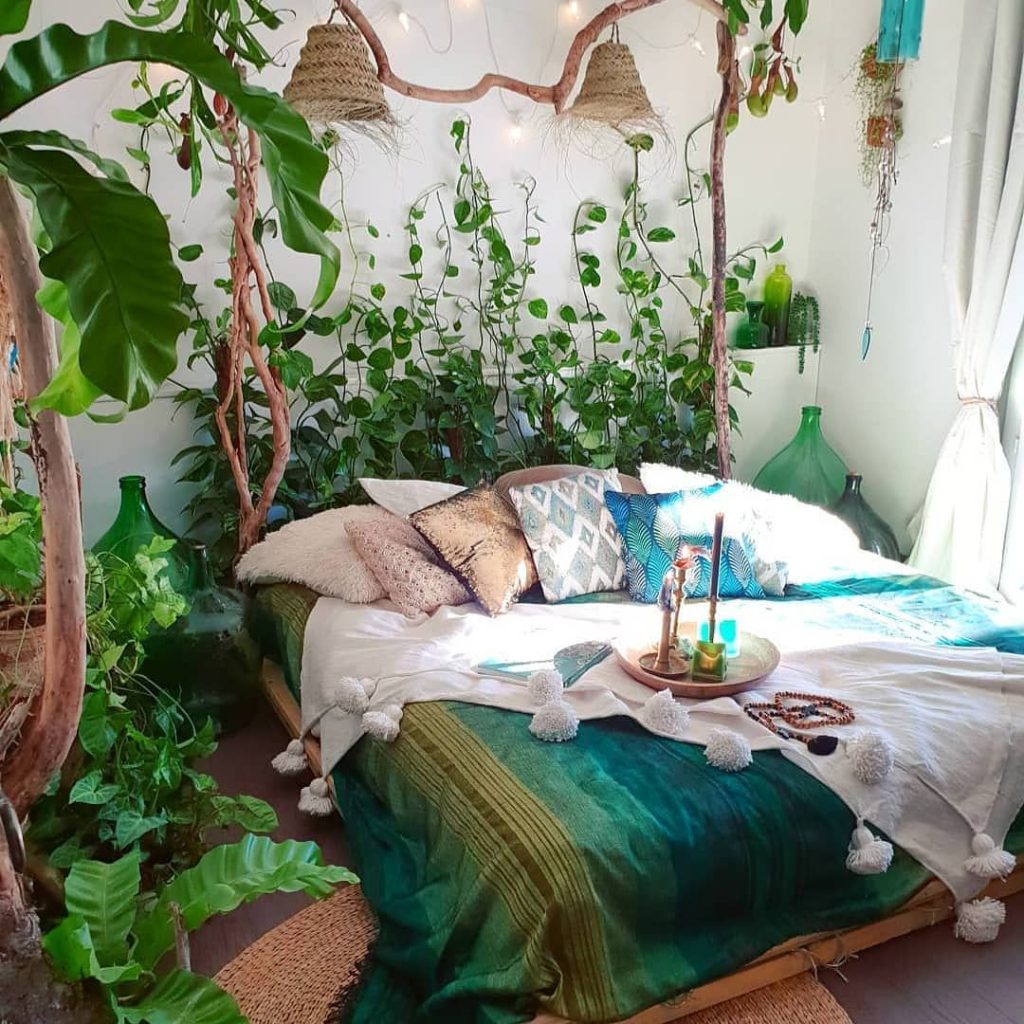 Add more and more plants because they are going to be your best friends in your boho room decor plan. Talking about boho and not adding up the regional plants is something unacceptable. So, if you want to keep your boho room decor in check, then you must add plants and flowers to your room.
And talking about the blues, don't miss to add the touch of the cool wind; try to have the window opening or some sliding door opening that lets you have the cool breeze of wind in the middle of your hectic days.
12. A Wall of Fame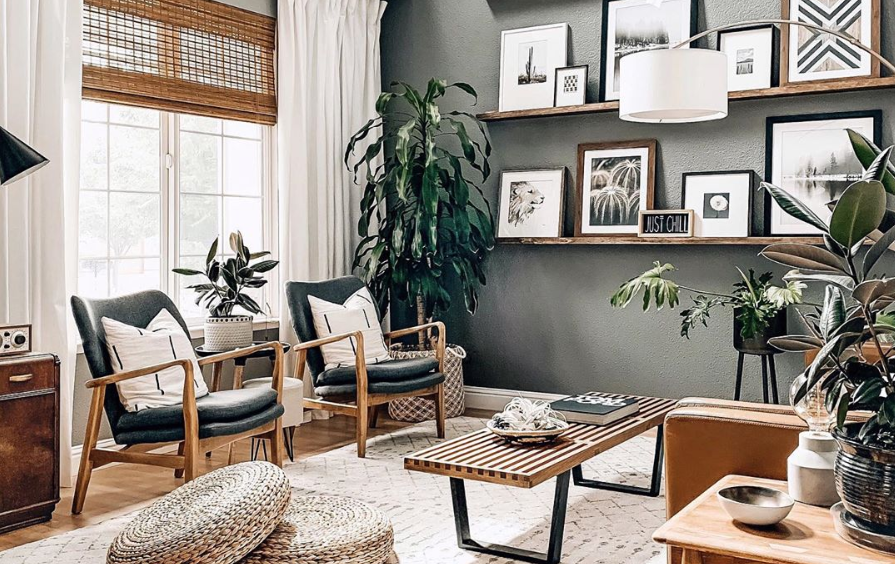 Be artistic and do what you can do with your wall! Paint it, hang pictures on it, hang art on it, do whatever you love and would like to do on it. You can self-paint your wall with the hand prints or paw prints of your paw buddy; you can even get mandala art or any other specific cultural art done on your wall so as to set the vibe of bohemian aesthetics.
In order to achieve your perfect boho home decor, you can get either of them done on your walls, and you will see how it is going to change the whole look!
13. Don't Stay Limited to One Texture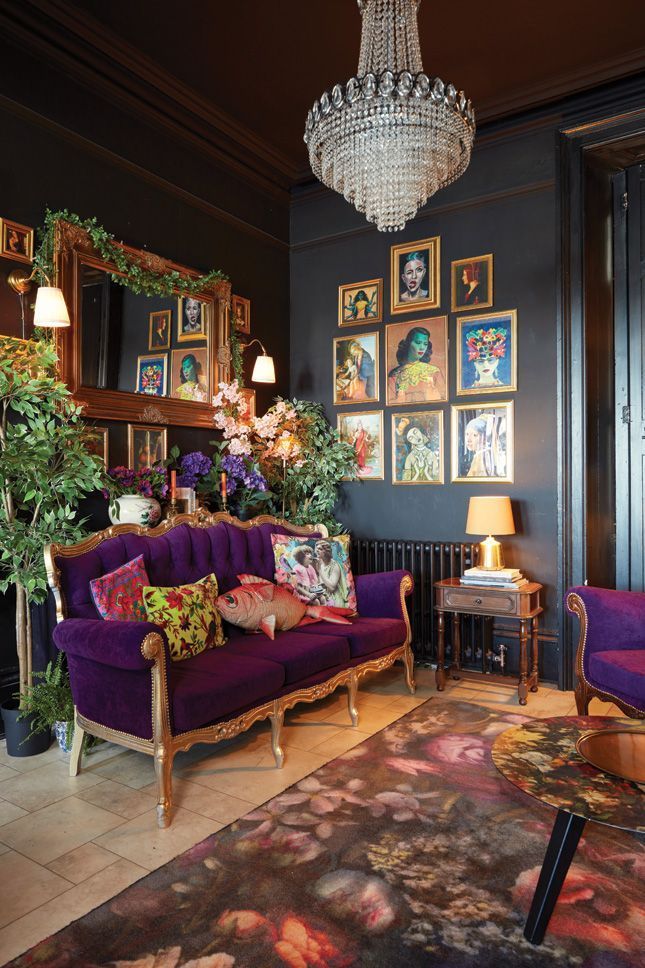 You can add more than one texture to enhance the beauty of your Boho room decor. You can pair up a light-colored bedsheet with a dark-colored blanket; you can also add different patterns of cushions altogether. And you can even go for some very unique colors while going for a selection of types of furniture, curtains, or even rugs.
The colors should coordinate together; that's all you should be concerned about while doing boho room decor; otherwise, the selection of colors is all yours!
14. Showcase Your Global Collection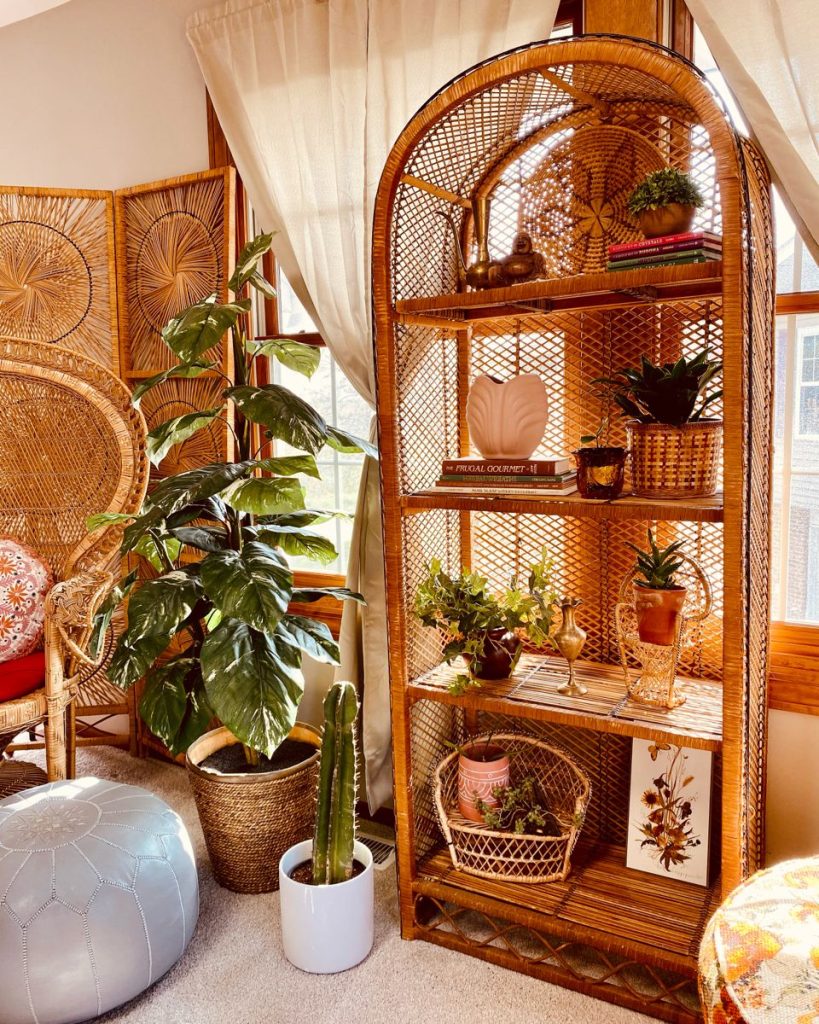 The best way to give your living room a boho room decor is to showcase the collections of pieces that you have collected from across the world from all of your trips, be it small or big!
Since the bohemian aesthetic is meant to show gratitude towards the different cultures from across the world, irrespective of big or small. So, if you have been having a collection of some specific chosen thing or of versatile things, the best you can do is set a corner for them. You can decorate them in a showcase with no doors and can paint them as well if you want something more artistic.
15. Be Yourself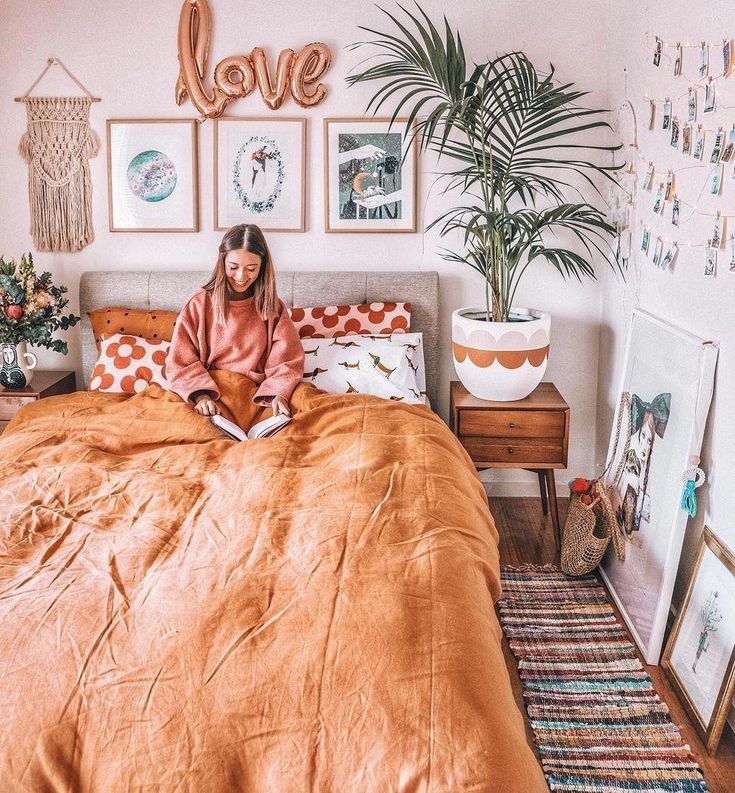 Being yourself is something that is the only compulsion to have while you are working on your boho room decor. Want to know why? Because boho room decor is something that is going to reflect your personality and energy in the setting of that room or of that area. So, while you are working on your boho room decor, you must think of the things that are loved and liked by you and set them in a way you would like them to be in!
Choose the flowers that you love, the pain of walls, the curtains, the paintings, everything of your choice, and how you love them!
Wrapping It up
From the above-listed top 15 boho room decor ideas, we hope that you have got your way to start your journey towards transforming your room into a bohemian aesthetic one!
From curtains to paintings to rugs and pieces of furniture, everything is going to be of your choice as they are going to speak about you and your choices even in silence.
So, start your room transformation journey with the promise yourself of being who you are and doing it the way you want it to be because room decors are not just mere decorations; they are the reflection of your personality and imbibe your energy in them!
We hope that this blog was helpful to you, and we wish you all the best in the creation of your boho room decor in your own unique way!